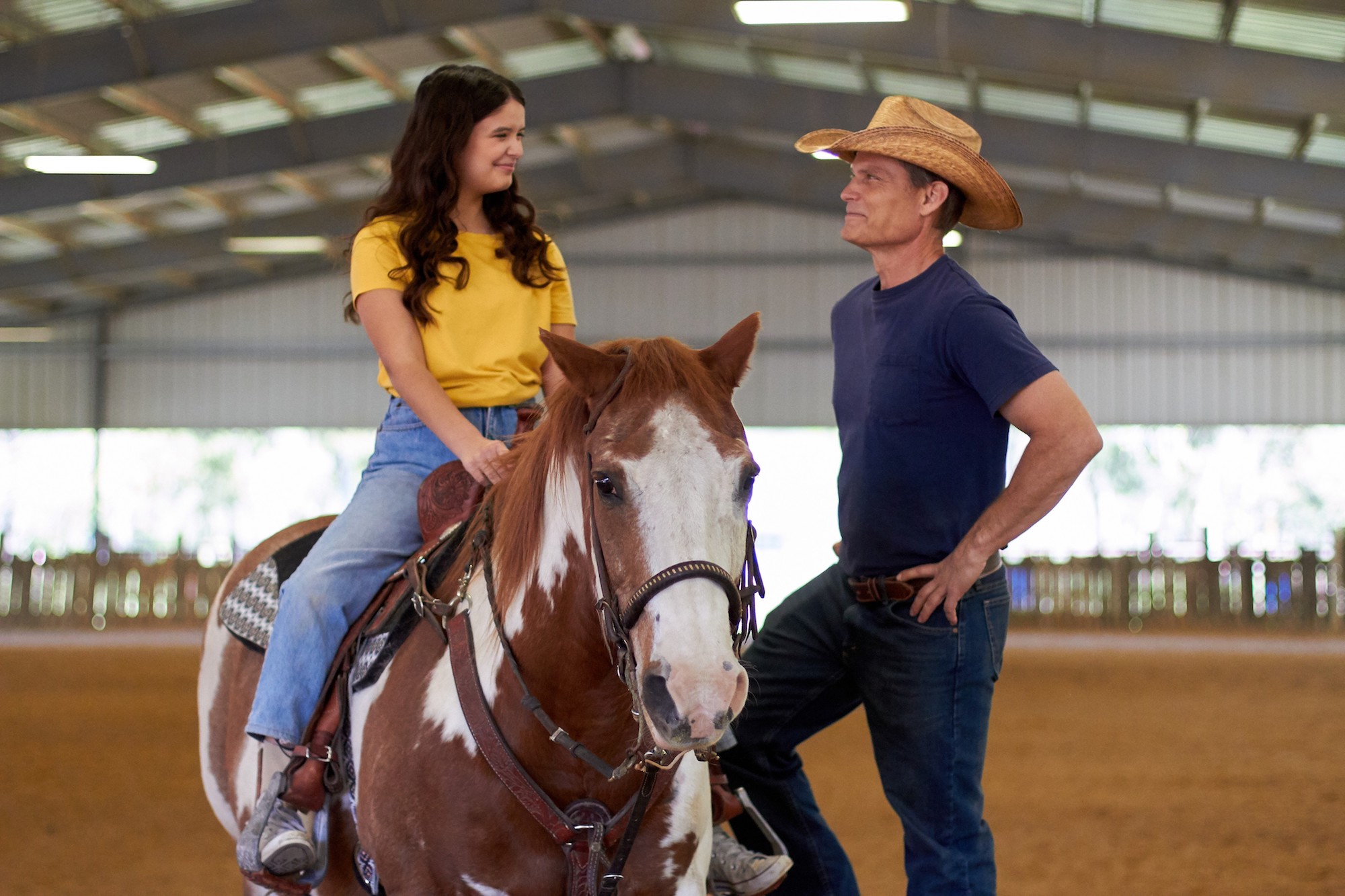 "Heart of a Champion," much like "National Velvet," is a totally-made-for-kids, sweet little drama for young tween girls who like horses. Which covers quite a wide spectrum of young girls.
In the lead is a 14-year-old girl named Charlie (YaYa Gosselin) who's got a lot on her mind. Her parents have divorced, and she's dealing with a new school and the minefields that automatically contains, like the local mean girl clique. Except that Charlie's the kind of buoyant, pure personality that can't be kept down long, and while she can give as good as she gets regarding snark, she mostly lets insults run off her like water off a duck's back.
Charlie really wants a horse! She spends lots of time daydreaming about riding them. At a birthday party, Charlie's dad Troy (Edward Furlong) tells his best buddy Clint (Casper Van Dien) that he would get his baby girl anything, whereupon Charlie, naturally, requests a horse. He can't afford one, but she thinks maybe she can.
Clint (Casper Van Dien) and Charlie (Yaya Gosselin), in "Heart of a Champion." (Saban Films)
My Piggybank for a Horse!
Emptying her piggy-bank, she asks Clint to drive her around to local horse farms. She can't find a horse with her $300 in change, but lo and behold, there's a stray horse, hung up in some barbed wire, stranded by the side of the road.
They can't find the owner, and take the horse back to Clint's ranch while they figure out their next move. In the meantime, Charlie bonds with the horse, whom she names Chango, and soon she learns to ride. Horse acquisition accomplished!
Now, while Charlie loves Chango, she also has a thing for a classmate named Zach (Carson Cunningham) who rides horses as well. Zach and Charlie go on a cute horse-riding date, and Zach gets her interested in barrel racing.
Charlie (Yaya Gosselin), Chango the horse, and Clint (Casper Van Dien), in "Heart of a Champion." (Saban Films)
On thing leads to another, and Clint, a former rodeo rider (of course) starts coaching Charlie in barrel racing for the local rodeo, where, surprise-surprise, she'll be going up against the local mean girl, Madison Farnsworth (Morgan Harrington) whose wealthy dad owns a stable with lots of trainers, and puts a lot of pressure on his baby girl to win.
Clint's motivation is twofold: he enjoys teaching the young lady rodeo moves, but he also likes Charlie's mom Beth (Jojo Marie).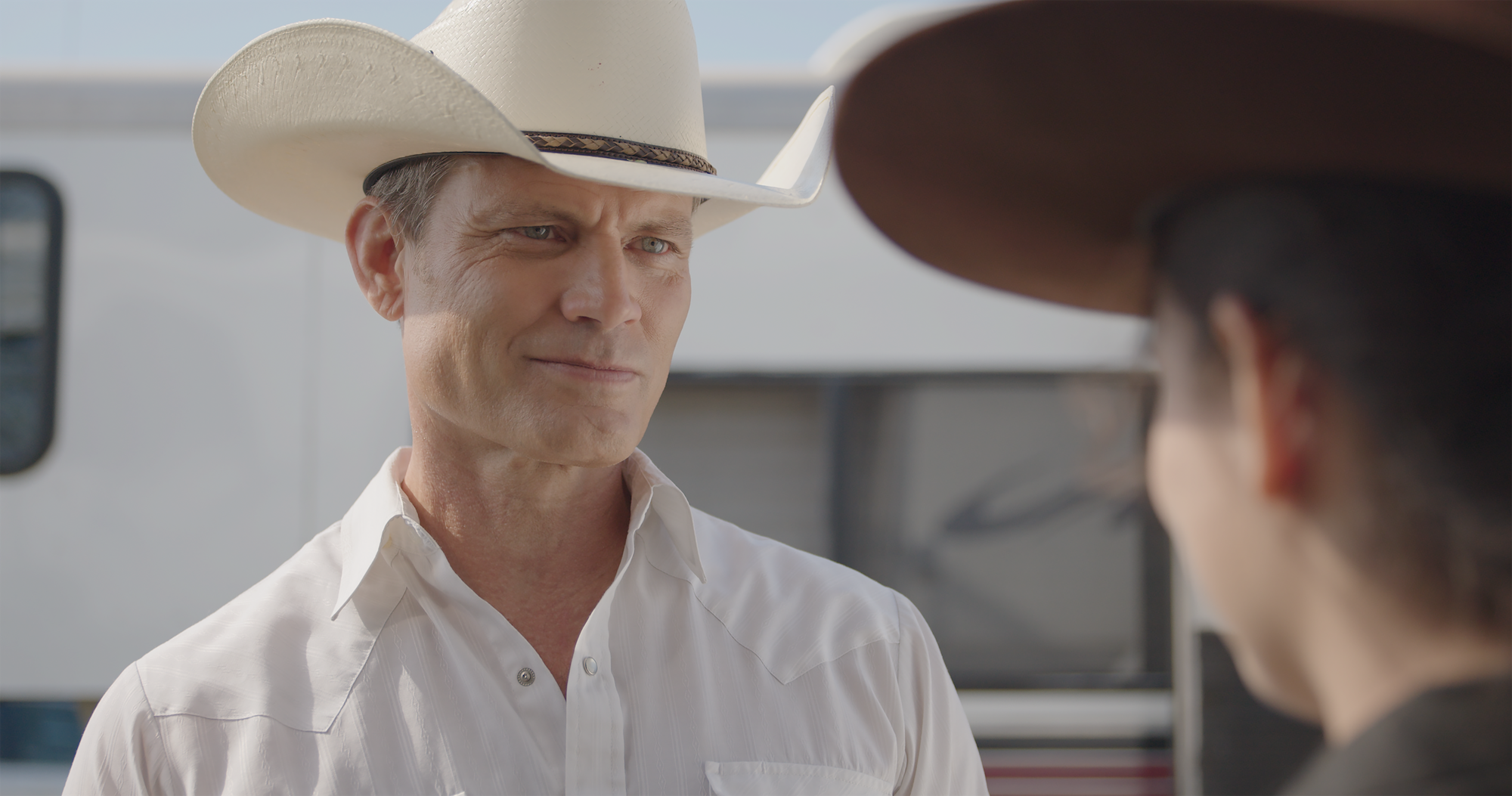 Clint (Casper Van Dien) and Charlie (Yaya Gosselin), in "Heart of a Champion." (Saban Films)
There's a test-cheating scandal! Will Charlie get kicked out of school? There's an 11th hour monkey wrench where the shady owner of the lost horse comes to claim him! Who will win the rodeo?
Should You Watch it?
This is a fun little family movie for girls between the ages of 7 and 15, who won't notice things like the fact that Edward Furlong, ages past his stunning child-actor of "Terminator" days, is terribly miscast as someone Charlie's mom would date—not in a million years.
And "Heart of a Champion" features either the worst direction of a screen mom ever, or the worst acting of a screen mom—but usually it's the director's fault. Beth is just one long, singular note of snippy, snappy, frazzled, overwhelmed, humorless, and highly irritating. Clint's attempts at romantic dialogue with Beth are laden with cringe. But the kids aren't really going to notice any of this.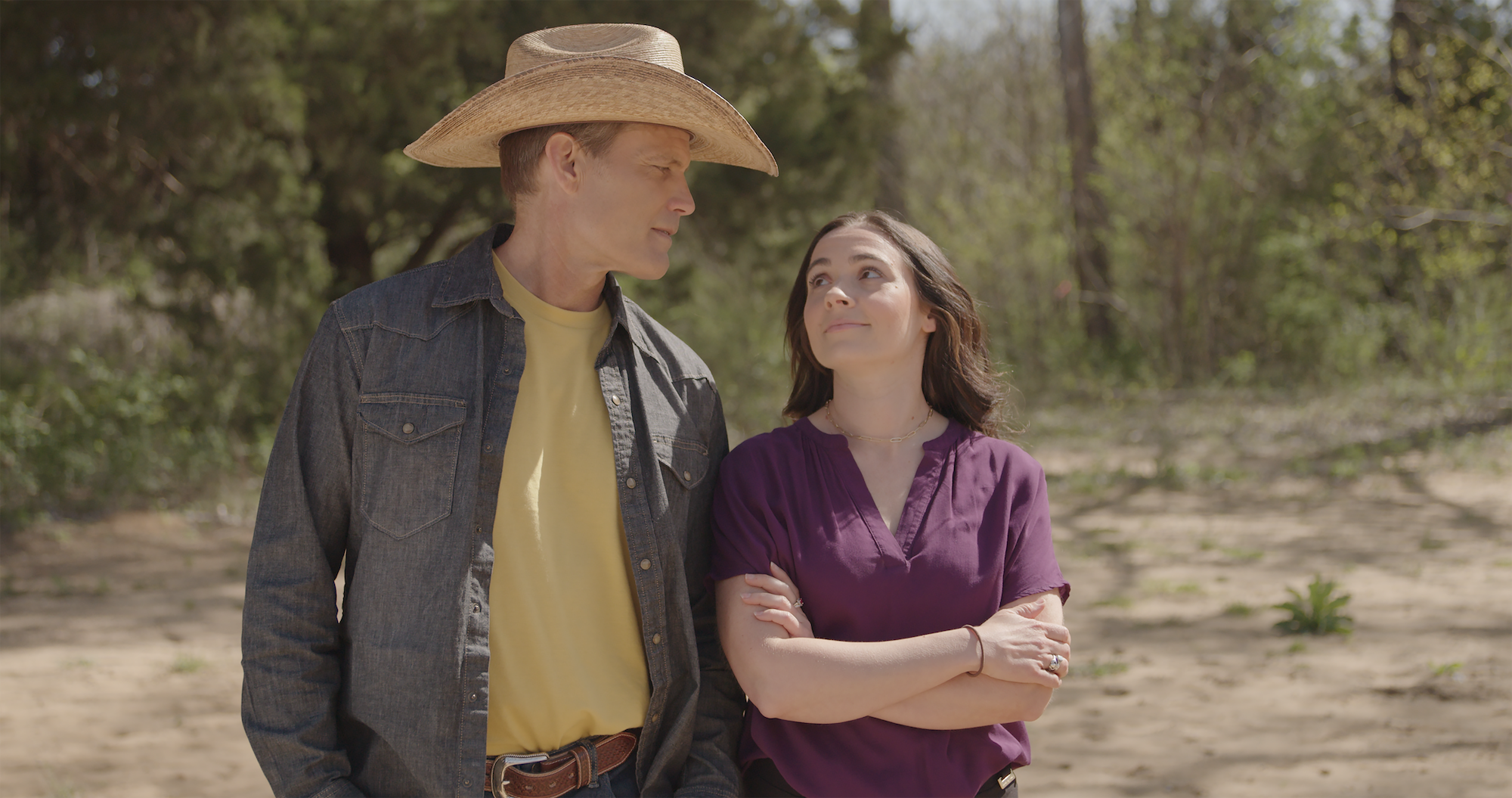 Clint (Casper Van Dien) and Beth, with a rare smile (Jojo Marie), in "Heart of a Champion." (Saban Films)
That said, "Heart of a Champion's" content is very family friendly, if parents set the intent for themselves that they're going to have to sacrifice their own entertainment quality a bit for the kids. YaYa Gosselin is genuine and adorable and carries the entire movie capably on her young shoulders.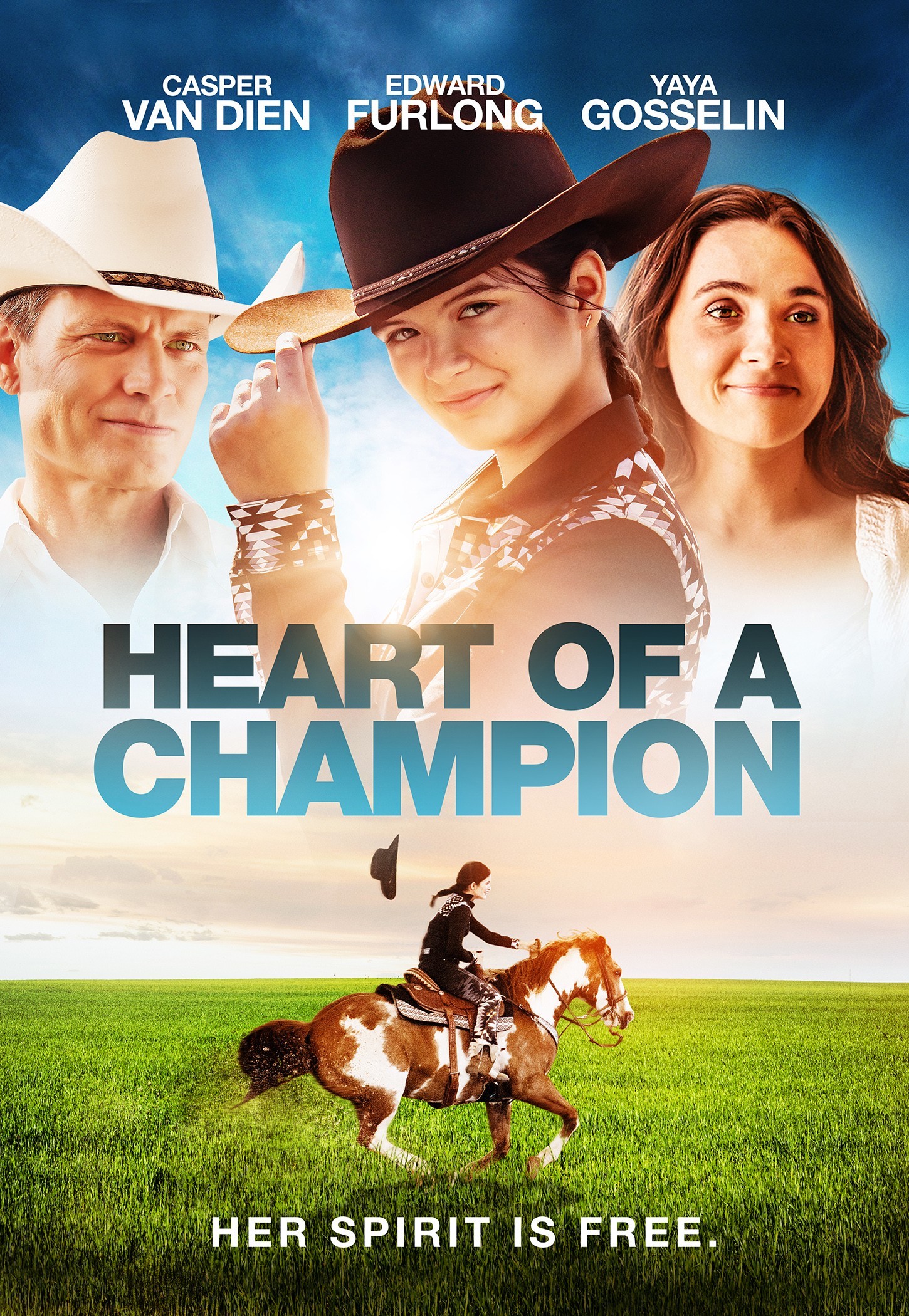 Movie poster for "Heart of a Champion." (Saban Films)
'Heart of a Champion'
Director: Brad Keller
Starring: Casper Van Dien, YaYa Gosselin, Carson Cunningham, Edward Furlong, Jojo Marie,  Morgan Harrington
MPAA Rating: PG
Running Time: 1 hour, 26 minutes
Release Date: Feb. 17 (in theaters); Feb. 21 (streaming)
Rating: 1 out of 5 stars for adults, 3.5 stars for children