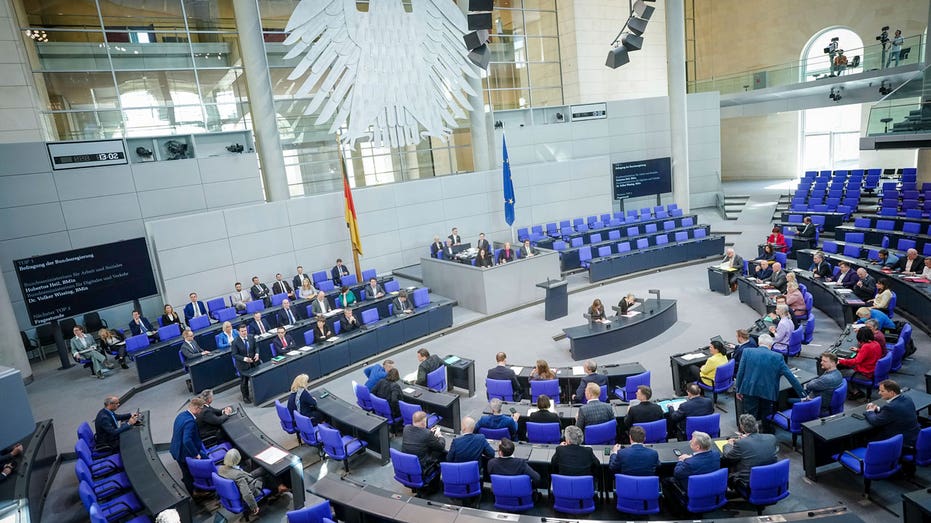 German lawmakers on Wednesday considered whether to create the country's first "citizen's assembly" to advise parliament on food and nutrition.
Germany's three ruling parties support the idea of ​​appointing advisory bodies made up of members of the public selected through a lottery system to debate specific issues and provide non-binding feedback to lawmakers. But opposition parties have rejected the idea, warning that such citizen assemblies risk undermining parliament's primacy in the German political system.
Baerbel Bas, the speaker of the lower house, or Bundestag, said she sees these bodies as a "bridge between citizens and politicians that can offer a new perspective and create new trust in established institutions."
Heiress' $150 million jewelry auction sparks controversy over late husband's earnings during Nazi oppression
"Everyone should be able to have an opinion," Bas told the Passauer Neue Presse newspaper. "We want to better reflect the diversity of our society."
Environmental activists from the collective Last Generation have campaigned in favor of the creation of a citizens' assembly to address the problems surrounding climate change. However, the group argues that the proposals drawn up by this body should at least result in bills that will then be voted on by legislators.
Similar efforts have been made to create citizens' assemblies in other European countries such as Spain, Finland, Austria, Great Britain and Ireland.