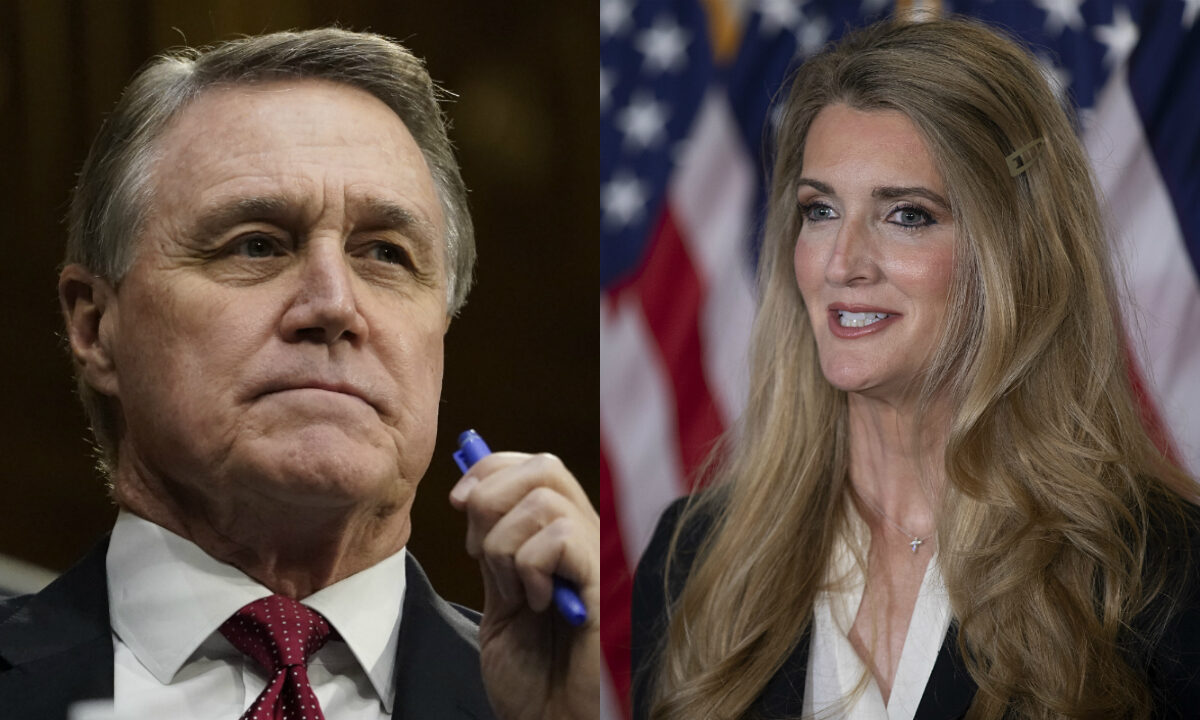 A judge in Georgia's Fulton County on Thursday dismissed a Republican lawsuit seeking to close absentee ballot drop boxes after normal business hours, according to multiple reports.
The ruling came in a lawsuit brought by Georgia's Republican Party and the Republican National Committee (RNC), which called for ballots received after regular business hours—typically 5 p.m.—not to be accepted, according to the Atlanta Journal-Constitution and WSB-TV Atlanta.
Fulton County Superior Court Judge Kimberly Esmond Adams ruled that the court did not have jurisdiction in the case, according to the Journal-Constitution.
The ruling comes after federal judges in Georgia dismissed two Republican lawsuits last week—one in Augusta and the second in Atlanta—which challenged absentee ballot rules ahead of the crucial Jan. 5 Senate runoffs.
In Augusta, U.S. District Court Judge Randal Hall dismissed a lawsuit that sought to prohibit the use of drop boxes for absentee ballots and ramp up signature verification protocols, amid charges that the current processes increase the likelihood of voter fraud, according to the Atlanta Journal-Constitution.
In Atlanta, U.S. District Judge Eleanor Ross dismissed a lawsuit brought by the Georgia Republican Party and the campaigns of Sens. Kelly Loeffler (R-Ga.) and David Perdue (R-Ga.), which sought to make mail-in ballot signature verification rules more stringent. In rejecting the case, Ross said the plaintiffs failed to show enough evidence that the current rules resulted in voter fraud and called concerns about such malfeasance "far too speculative," Bloomberg reports.
The Senate runoffs, which pit Perdue and Loeffler against Democratic candidates Jon Ossoff and Raphael Warnock, is key for both parties, with control of the upper chamber hanging in the balance. Republicans currently hold 50 seats in the Senate, meaning Democrats need to win both runoffs and also prevail in the contested presidential election to gain control of the White House and both chambers of Congress.
Meanwhile, Secretary of State Brad Raffensperger on Wednesday called on Georgia lawmakers to consider a measure that would limit absentee voting by limiting "no excuse" absentee voting, citing the potential for fraud.
"It makes no sense when we have three weeks of in-person, early voting available," Raffensperger told a House Governmental Affairs Committee hearing on Wednesday, according to WSB-TV Atlanta. "It opens the door to potential illegal voting, especially in light of the federal rules that denies the ability to keep voter registration files clean."
Voting rights groups oppose the measure.
"Georgia has long had no-excuse absentee voting, long before we were in this pandemic moment," said Nse Ufot, CEO of the New Georgia Project, in remarks to WSB-TV Atlanta. "Any attempt to curb it, or get rid of it is partisan and anti-democratic."
Sixteen states require a justification to vote by mail.