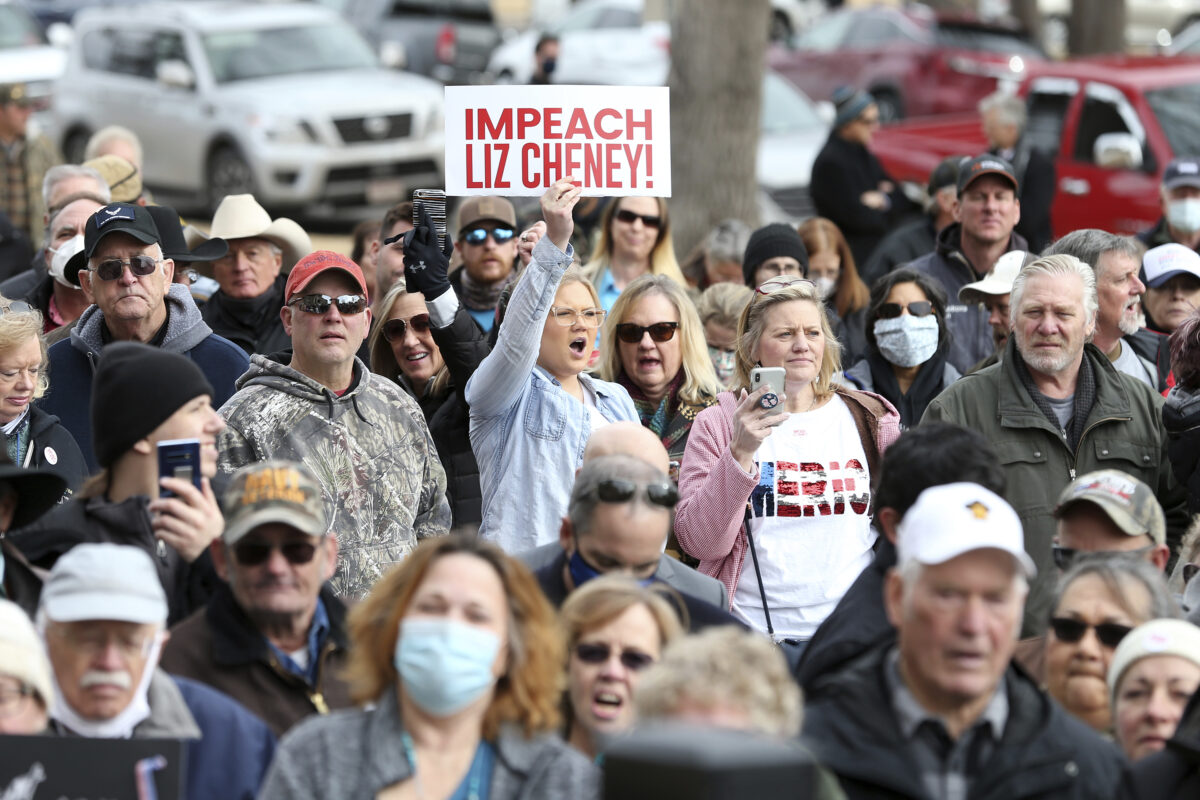 Rep. Matt Gaetz (R-Fla.) called for Rep. Liz Cheney (R-Wyo.) to step down from office during a rally in Wyoming on Thursday.
"In a lot of ways, Liz Cheney is exactly like Congress: deeply unpopular and owned by special interests," Gaetz told a crowd of hundreds during a rally in Cheyenne.
Cheney has faced strong pushback after joining Democrats to impeach then-President Donald Trump earlier this month. She took the caucus by surprise when she announced her decision because she didn't reveal what she was planning with Republican leadership, according to House Republican Leader Kevin McCarthy (R-Calif.).
"There's basically two things that Liz Cheney has done in the United States Congress: frustrate the agenda of President Trump and sell out to the 'forever war machine,'" Gaetz said, urging the crowd to vote her out of office in 2022.
Donald Trump Jr., Trump's son, speaking by phone, told rallygoers that they should "find exactly the opposite" of Cheney and support that person against her in the next race.
Cheney's office didn't provide a response to the remarks.
People held signs at the rally including ones that said "impeach Liz Cheney!" and "Florida Man Is an Idiot." A small group of counter-demonstrators was present.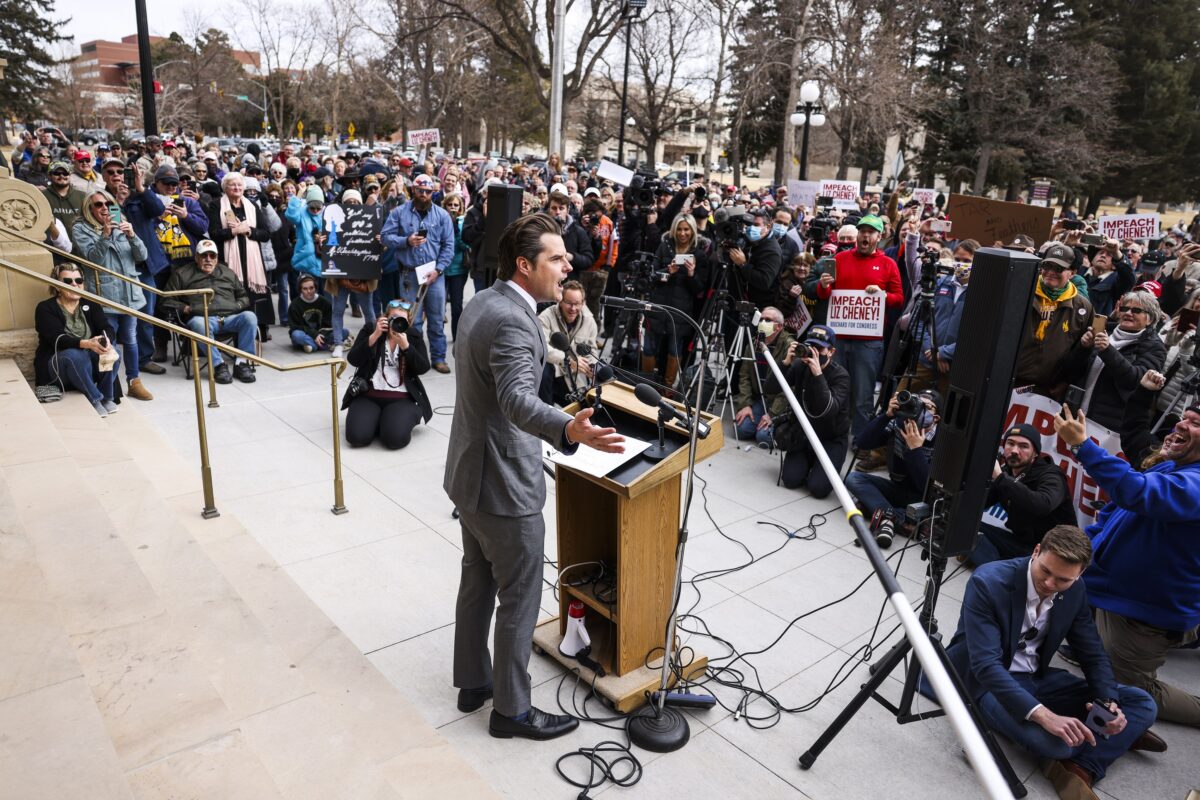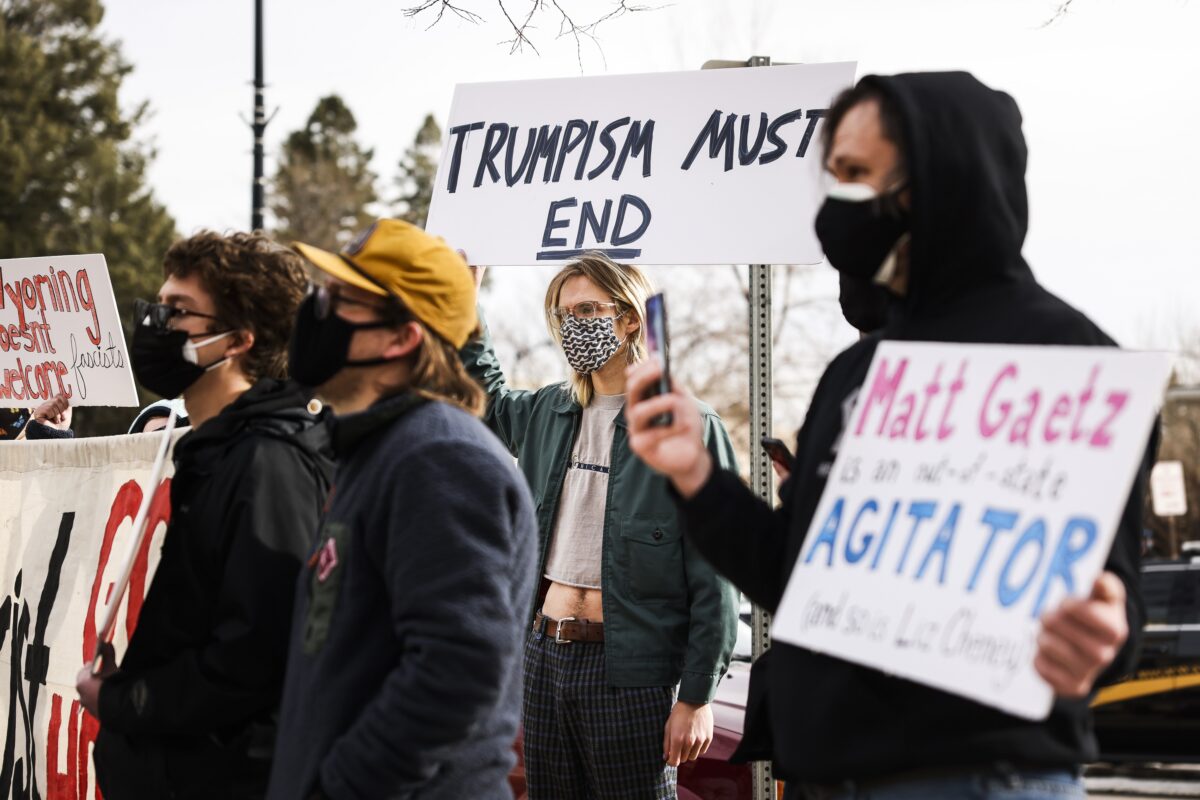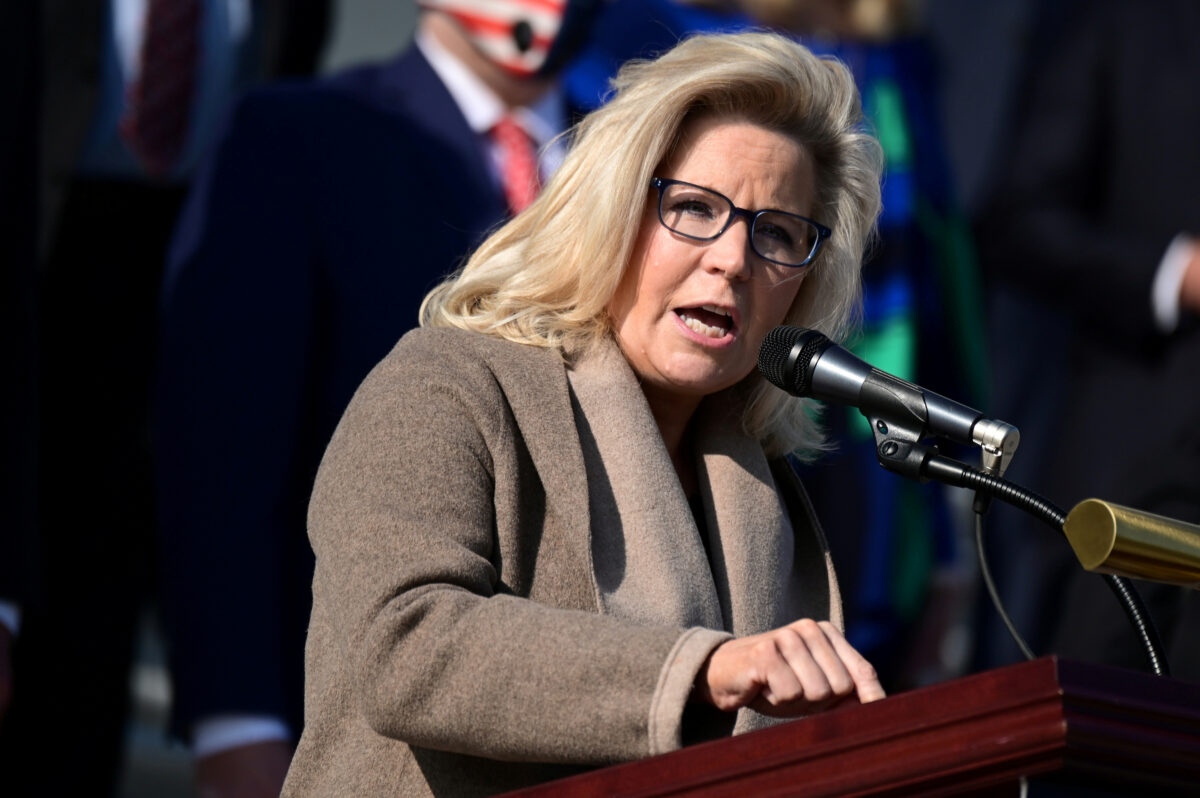 The rally took place days before the House GOP caucus is set to meet behind closed doors.
An overwhelming majority of the caucus voted against impeachment and an effort to oust Cheney from her position as House GOP Conference chair has gained steam, though it doesn't have support from House Minority Leader Kevin McCarthy (R-Calif.) or House Republican Whip Steve Scalise (R-La.).
Cheney has defied calls to step down from the leadership team and has seen others come to her defense.
"Wyoming doesn't like it when outsiders come into our state and try to tell us what to do," former Wyoming state Rep. Amy Edmonds, a Republican, said in a statement about Gaetz's comments.
Cheney will face at least one primary challenger in 2022.
"Liz Cheney's long-time opposition to President Trump and her most recent vote for Impeachment shows just how out-of-touch she is with Wyoming. Wyoming taxpayers need a voice in Congress who will stand up to Nancy Pelosi and the Democrats, and not give them cover," state Sen. Anthony Bouchard, a Republican, said in a statement. "That's why I'm running for Congress."