Press Release
Judicial Watch
(Washington, DC) – Judicial Watch announced today that it received 699 pages of records from the Department of Health and Human Services (HHS) regarding data Moderna submitted to the Food and Drug Administration (FDA) on its mRNA COVID-19 vaccine, which indicate a "statistically significant" number of rats were born with skeletal deformations after their mothers were injected with the vaccine. The documents also reveal Moderna elected not to conduct a number of standard pharmacological studies on the laboratory test animals.
Judicial Watch obtained the records through a September 2021 Freedom of Information Act (FOIA) lawsuit filed after the FDA, the Centers for Disease Control and Prevention (CDC) and the National Institute for Allergy and Infectious Disease (NIAID) failed to respond to a June 2021, FOIA request biodistribution studies and related data for the Pfizer, Moderna and Johnson& Johnson COVID vaccines (Judicial Watch v. U.S. Department of Health and Human Services (No. 1:21-cv-02418)).
The records include a "Nonclinical Overview" prepared by Moderna and submitted to the FDA for approval of its vaccine revealing that a number of rats were born with skeletal deformations, known as "wavy ribs" and "rib nodules," to mothers injected with the mRNA vaccine. The study dismissed the anomalies as "not considered adverse:"
mRNA-1273-related variations in skeletal examination included statistically significant increases in the number of F1 rats with 1 or more wavy ribs and 1 or more rib nodules. Wavy ribs appeared in 6 fetuses and 4 litters with a fetal prevalence of 4.03% and a litter prevalence of 18.2%. Rib nodules appeared in 5 of those 6 fetuses. Skeletal variations are structural changes that do not impact development or function of a developing embryo, are considered reversible, and often correlate with maternal toxicity and/or lack of other indicators of developmental toxicity (Carney and Kimmel 2007). Maternal toxicity in the form of clinical observations was observed for 5 days following the last dose (GD 13), correlating with the most sensitive period for rib development in rats (GDs 14 to 17). Furthermore, there were no other indicators of mRNA-1273-related developmental toxicity observed, including delayed ossification; therefore, these common skeletal variations were not considered adverse.
(Non-adverse deformations receive a different perspective in the July 2009 Environmental Researcharticle, "Dose–response relationships of rat fetal skeleton variations: Relevance for risk assessment:"
(Whether or not a substance-induced increase in the incidence of fetal skeleton variations should be taken into account for human risk assessment is a long-standing controversial issue. It has been argued that chemical-produced increases in variations are not to be considered for risk assessment because they are "unlikely to adversely affect survival or health." The counter argument is that even not being overtly adverse and conveying no apparent selective disadvantage, a treatment-induced increase in the occurrence of variations means that the chemical agent has the potential to perturb skeleton development. According to this view, under a different condition of exposure, or in another species, this perturbation of normal bone formation may give rise to a different and more severe outcome.))
A "Pharmacokinetics Written Summary" marked "Confidential," indicates that the information it contains is related to the mRNA-1273 (Moderna vaccine) strain, however, much of the data comes from work with mRNA-1647. The study states:
The results of a biodistribution study of mRNA-1647 support the development of mRNA-1273.
***
The biodistribution of mRNA-1647 was evaluated in a non-Good Laboratory Practice (GLP), single-dose, intramuscular (IM) injection study in Sprague Dawley rats…. mRNAs that are within an LNP of the same composition (e.g., mRNA-1273 and mRNA-1647) are expected to distribute similarly.
The "Summary" indicates:
No absorption studies with mRNA-1273 [used in Moderna's COVID vaccine] have been performed.
No metabolism studies with mRNA-1273 have been performed.
No excretion studies with mRNA-1273 have been performed.
No PK [pharmacokinetic] studies with mRNA-1273 have been performed.
No other PK studies with mRNA-1273 have been performed.
(According to PubMed.gov, "Pharmacokinetics studies are performed to clarify the absorption, distribution, metabolism, and excretion of drug candidates…[and] are required for establishing the efficacy and safety in humans.")
A separate study submitted to the FDA sponsored by Moderna Therapeutics Inc. and conducted by Charles River Laboratories in Montreal, Canada is titled "A Single Dose Intramuscular Injection Tissue Distribution Study of mRNA-1647 in Male Sprague-Dawley Rats" in which "[t]he objective … was to determine the tissue distribution of mRNA-1647," as opposed to mRNA-1273 used in Moderna's COVID vaccine.
In one appendix to the study, a "clarification" was issued in the toxicokinetic report regarding the half-life of mRNA injected into the rats, noting: "The average value of terminal half-life for the muscle (i.e. injection site) in Sections 4.2 and 5 of the toxicokinetic report should be read 14.9 [hours] instead of 8.39 [hours] based on the results of the toxicokinetic evaluation."
The study further notes that the wording of the conclusion was modified to read, "The half-life … of mRNA-1647 was reliably estimated in muscle (site of injection), proximal popliteal and axillary distal lymph nodes, and spleen with average values for all construct t½ [half-life] of 14.9 8.39, 34.8, 31.1 and 63.0 hours, respectively." [Emphasis in original]
Another appendix, titled "Summary Mean (±SE) mRNA-1647 Pharmacokinetic Parameters in Sprague-Dawley Rat in Plasma and Tissues Following 100μg Intramuscular Injection Administration of mRNA-1647 on Day 1," reveals that, in addition to distributing to the muscle site, lymph nodes and spleen, the mRNA particles also distributed to the bone marrow, brain, eyes, heart, liver, lungs, stomach and testes.
A separate study indicates that the mRNA-1647 particles injected into rats were "observed in muscle (i.e. site of injection), followed by proximal (popliteal) lymph nodes, axillary lymph nodes and spleen, suggesting the mRNA-1647 distribution to the circulation by lymph flow." (The mRNA was delivered via "lipid nanoparticle dispersion.")
"These previously hidden records about the COVID-19 vaccine safety and efficacy studies raise a number of disturbing questions," said Judicial Watch President Tom Fitton. "The fact that it has taken a federal lawsuit to get access to this material is yet another scandal."
Read the full article at Judicial Watch
See Also:
Over 11 MILLION Views!

COVID-19 "Vaccine" Casualties List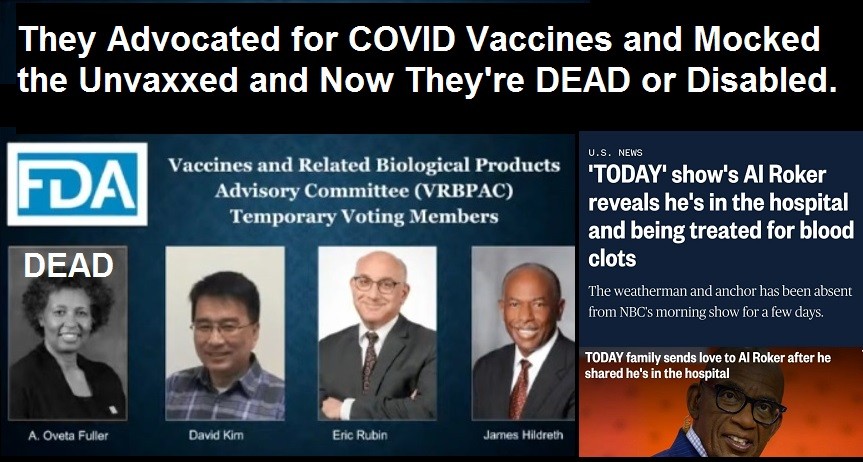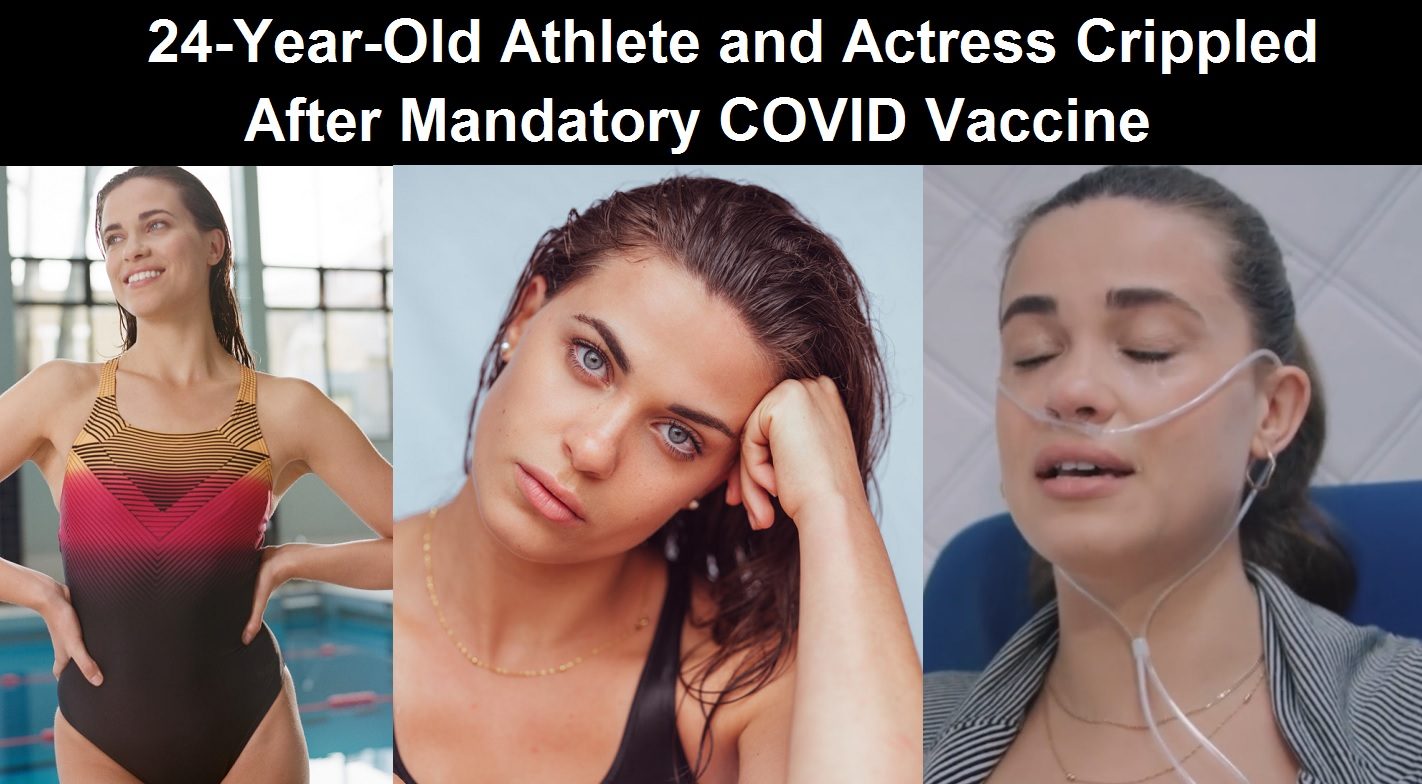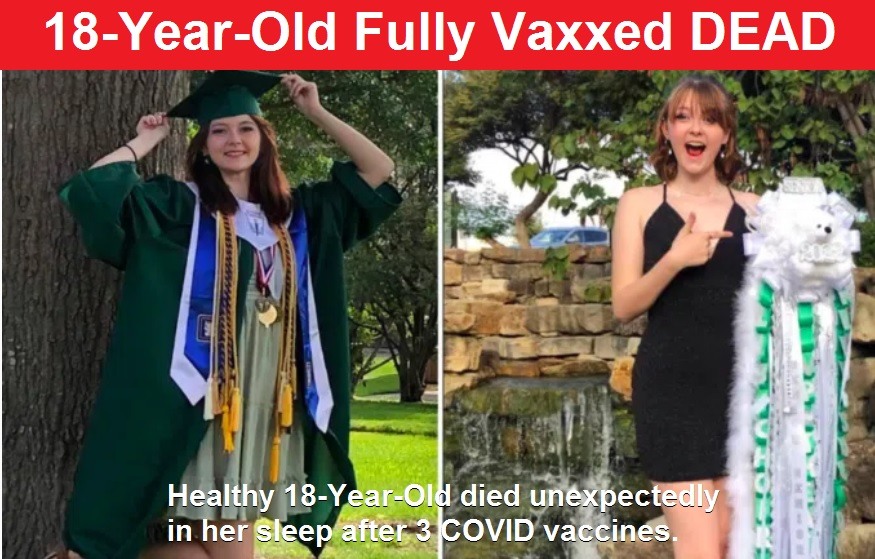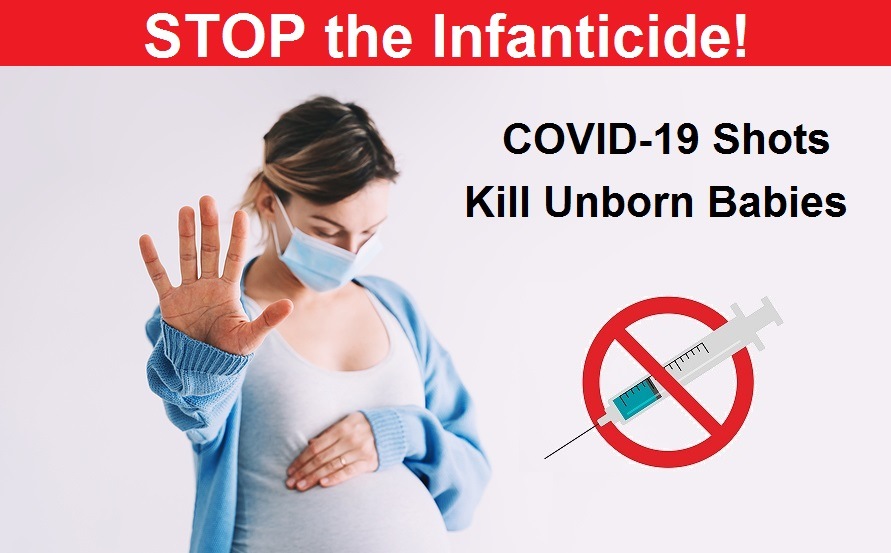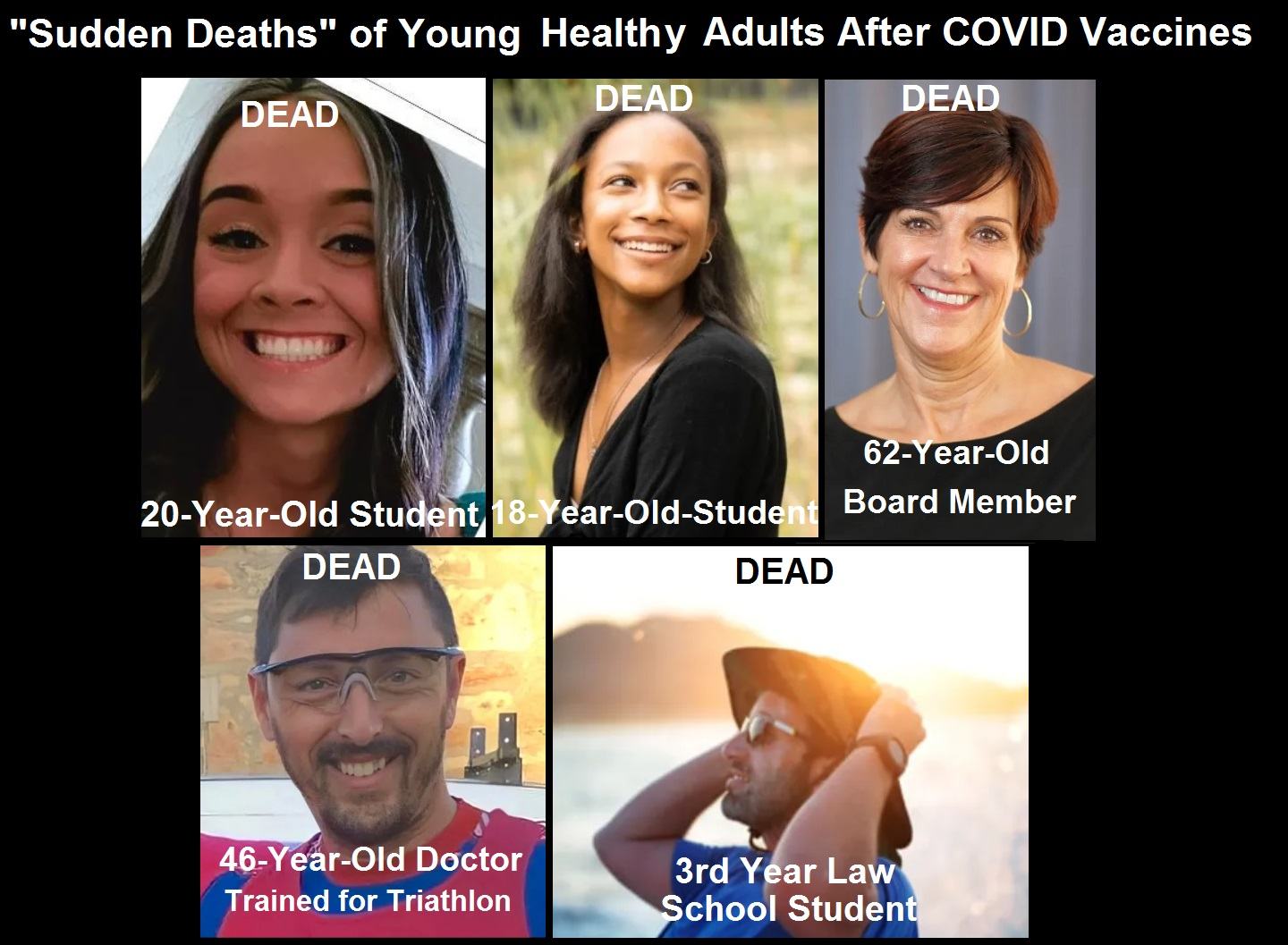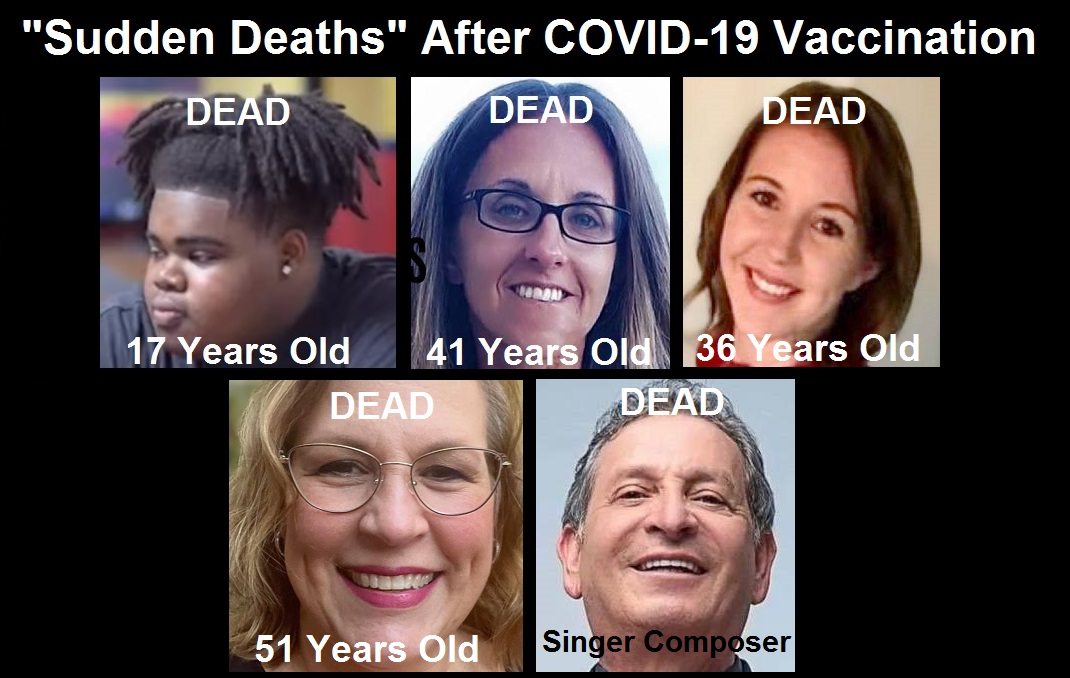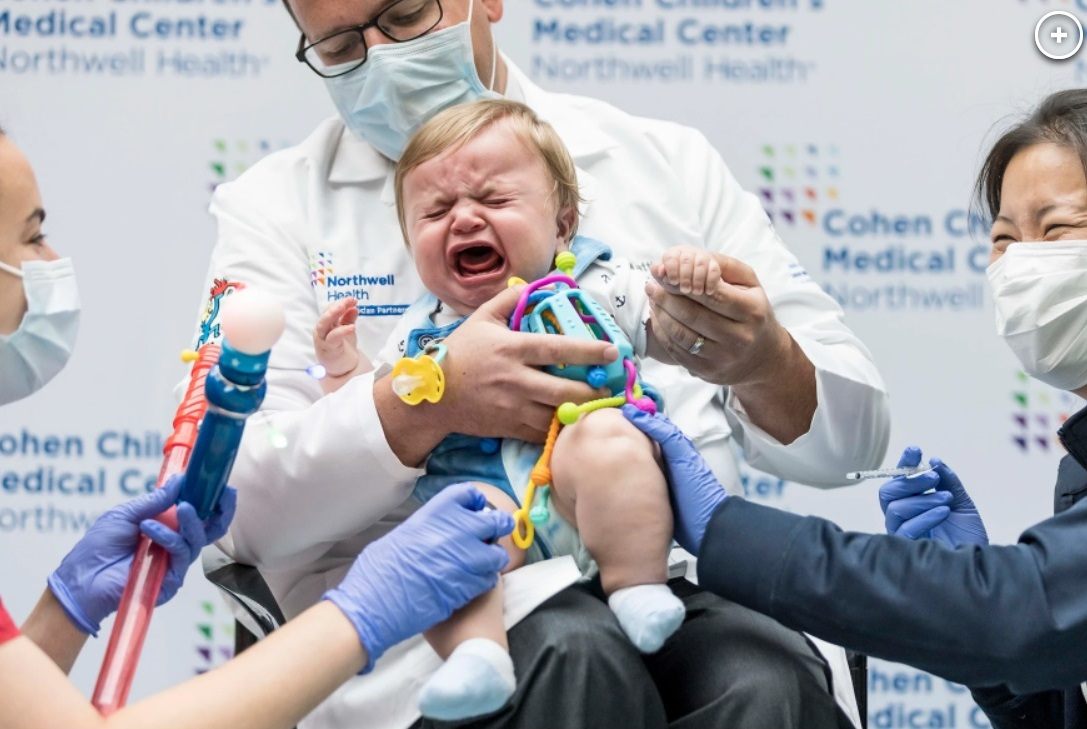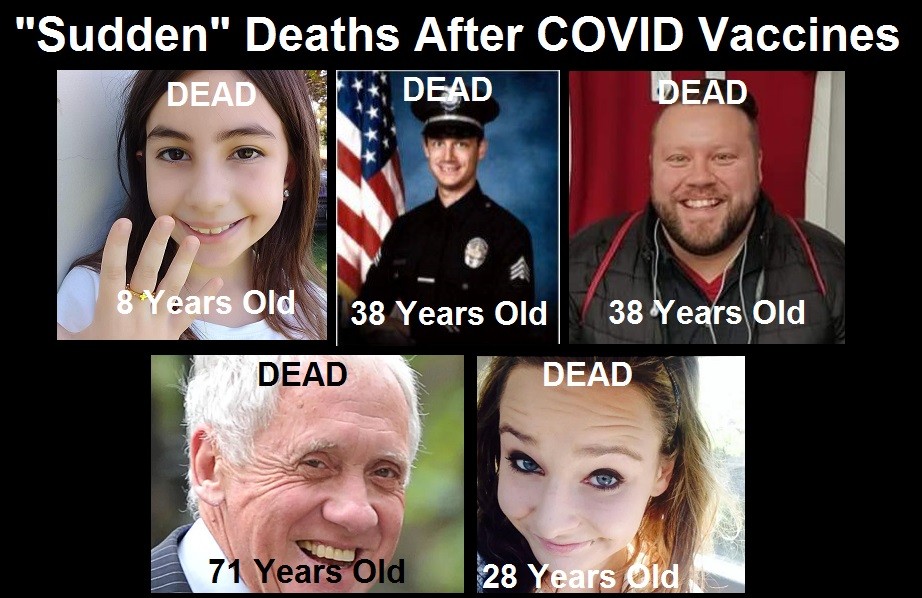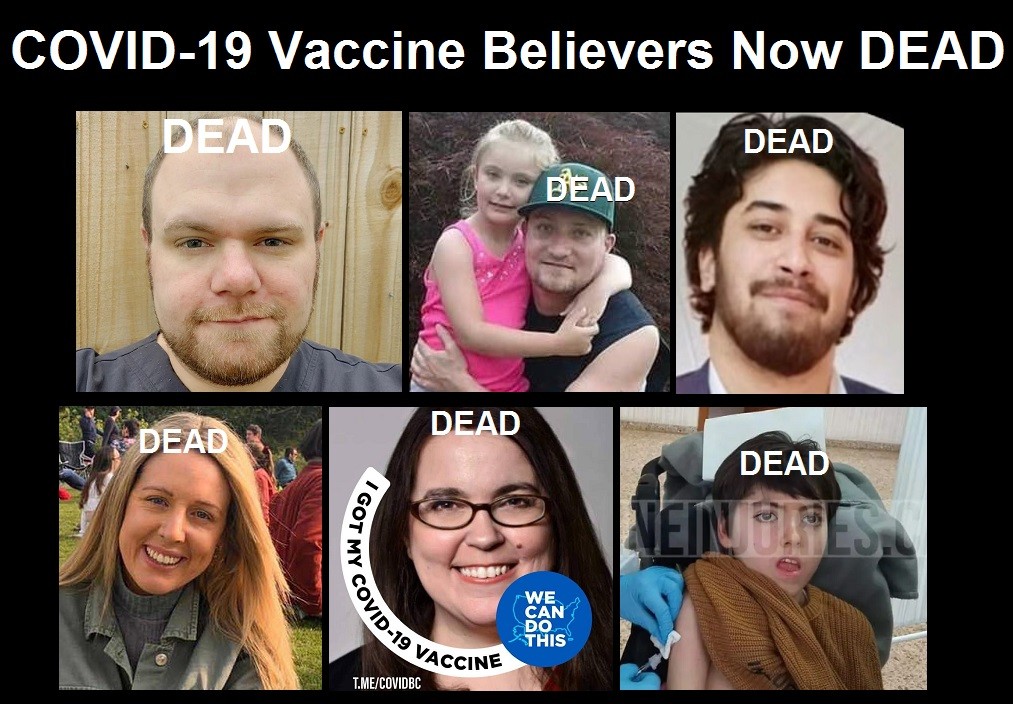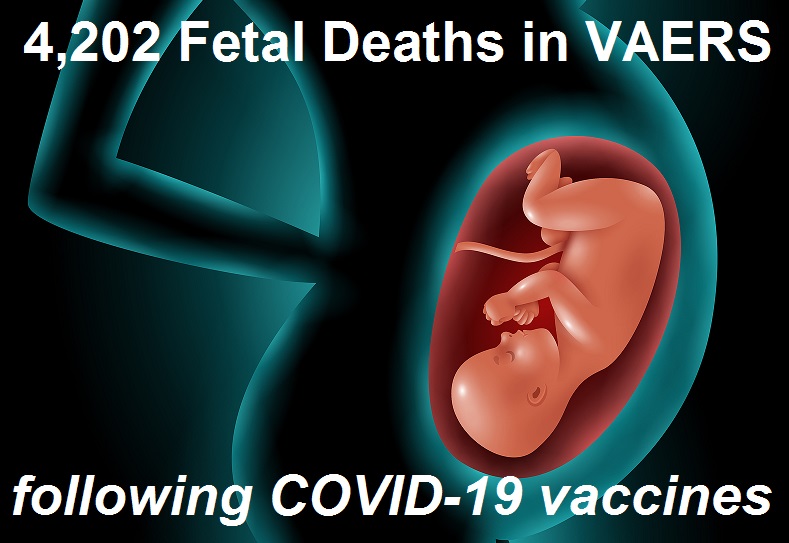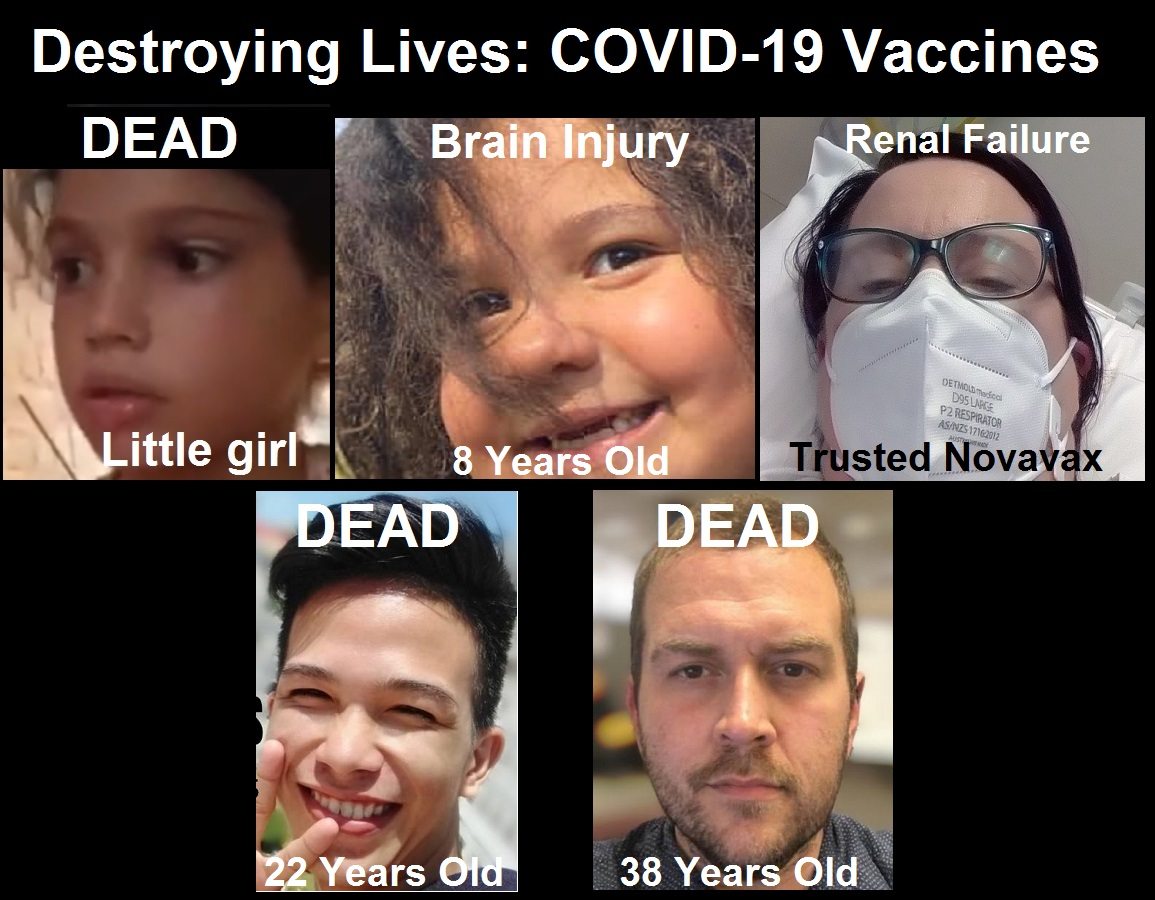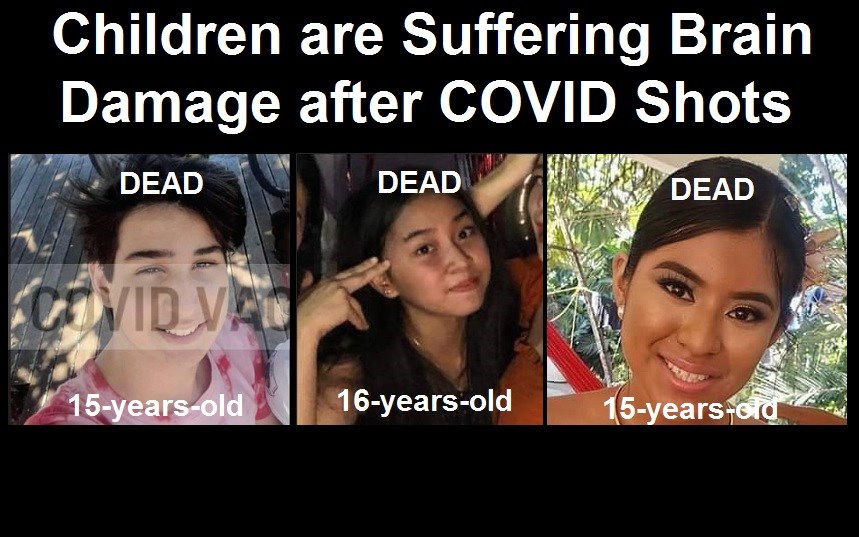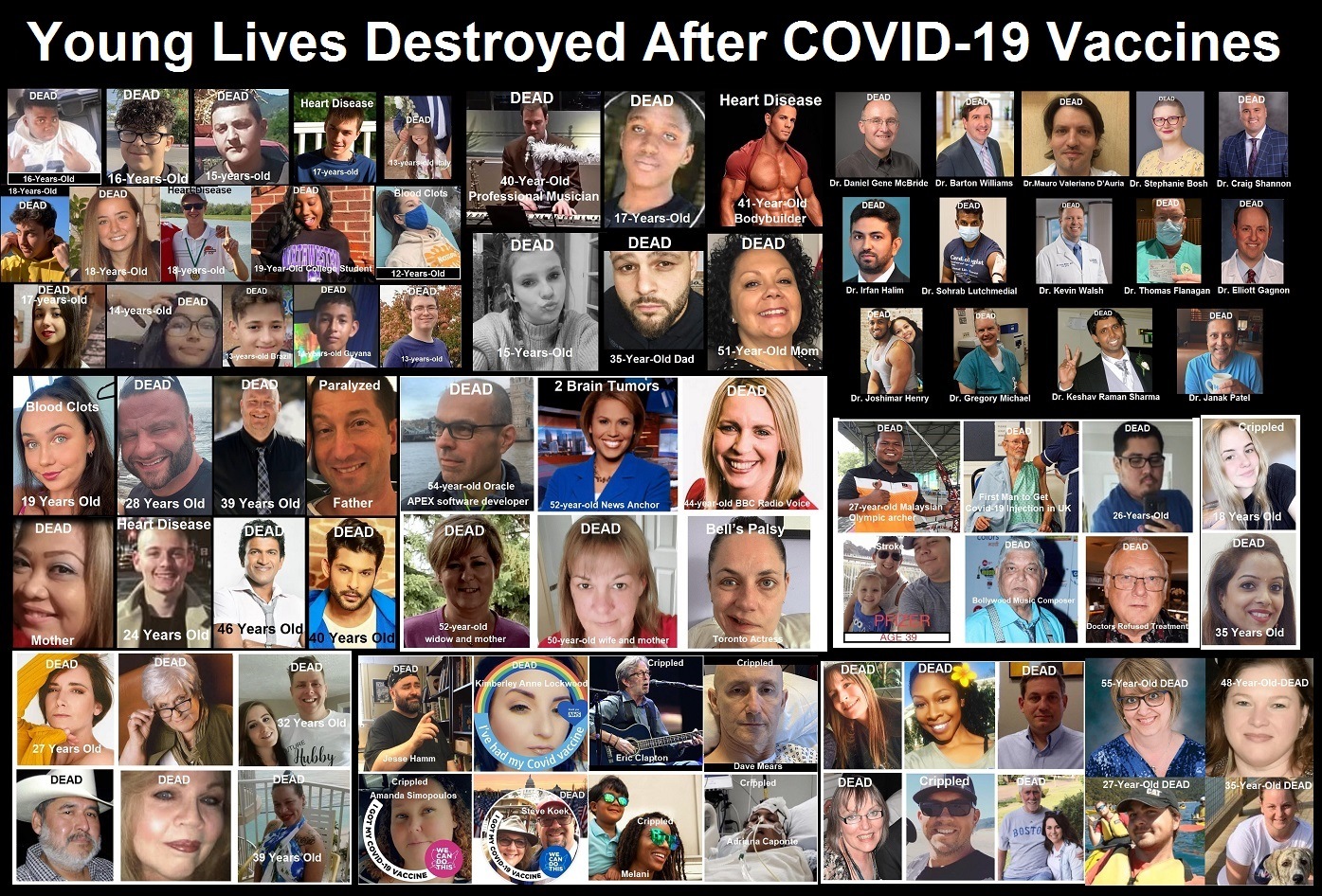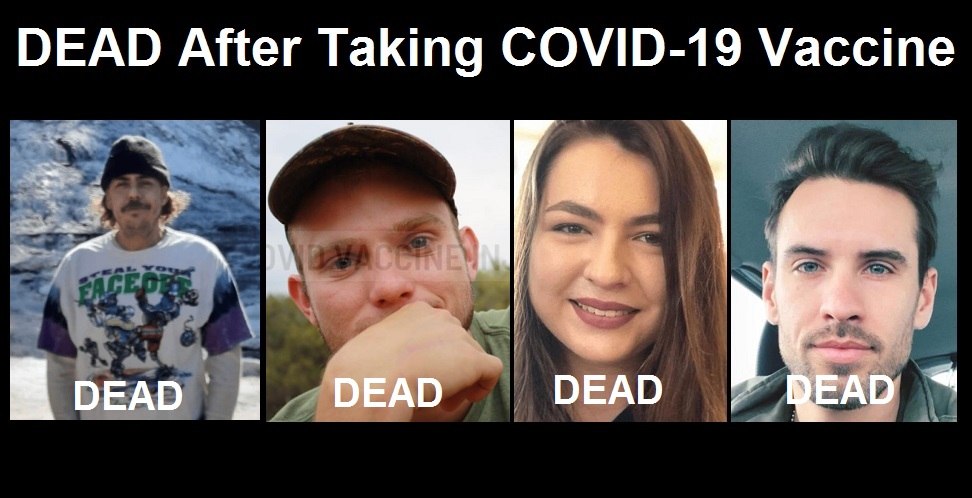 Millions of American Lives in Danger as Airline Pilots Suffer Heart Problems from Mandatory COVID Vaccines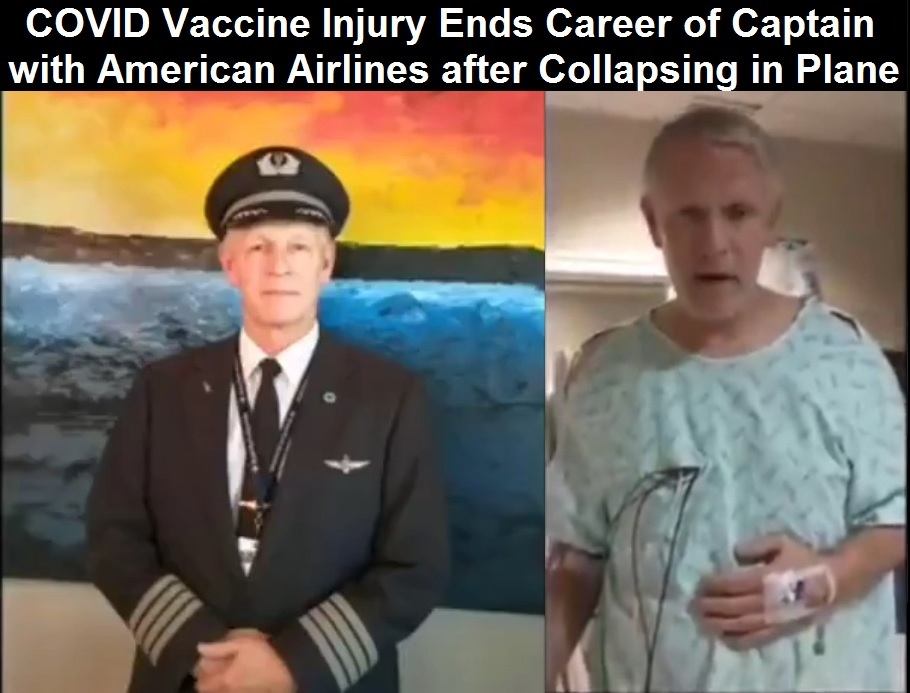 43,000 Deaths 4 MILLION Injuries Following COVID-19 Vaccines in European European Database of Adverse Reactions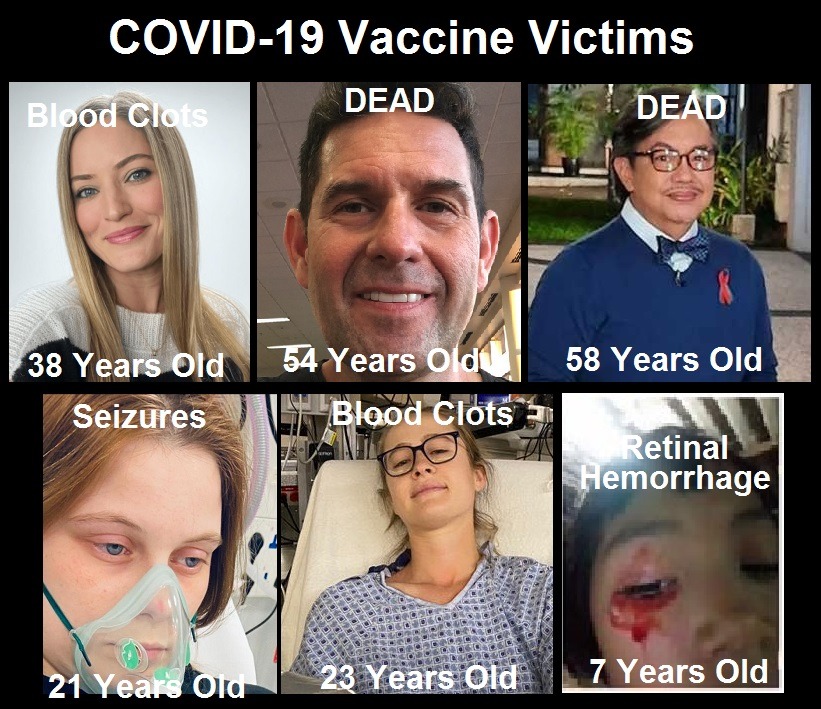 1000% Increase in Vaccine Deaths and Injuries Following Pfizer COVID-19 EUA Vaccine for 5 to 11 Year Olds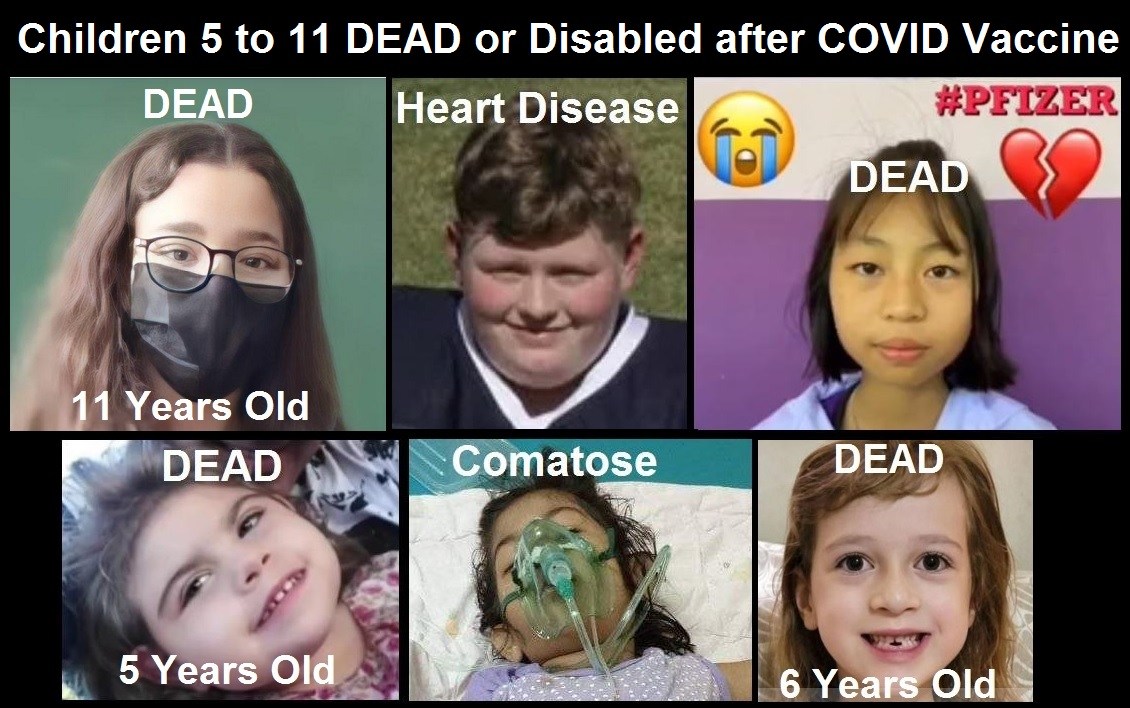 42,507 DEAD 3,984,978 Injured Following COVID Vaccines in European Database of Adverse Reactions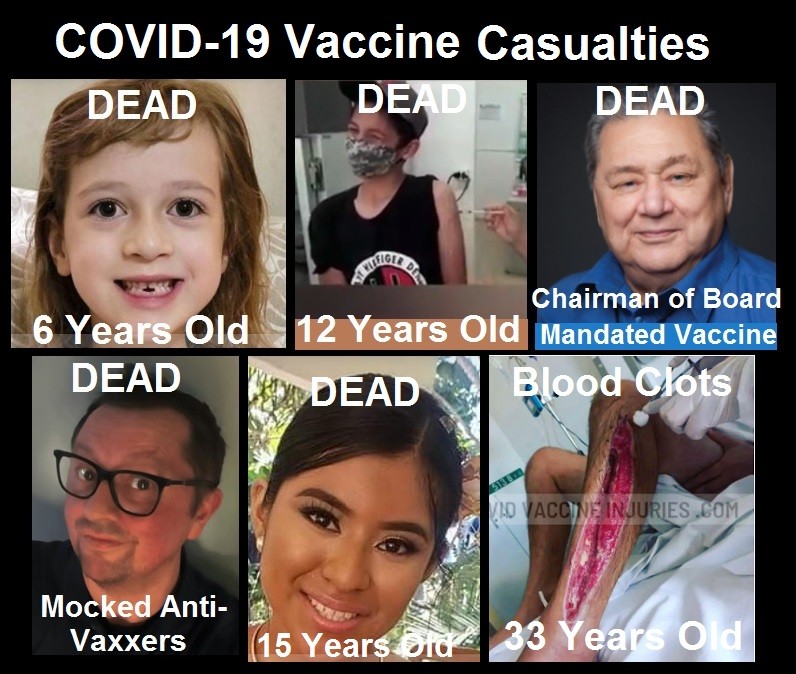 17,500% Increase in Heart Disease in Children Following COVID-19 Vaccines – This is NOT Rare!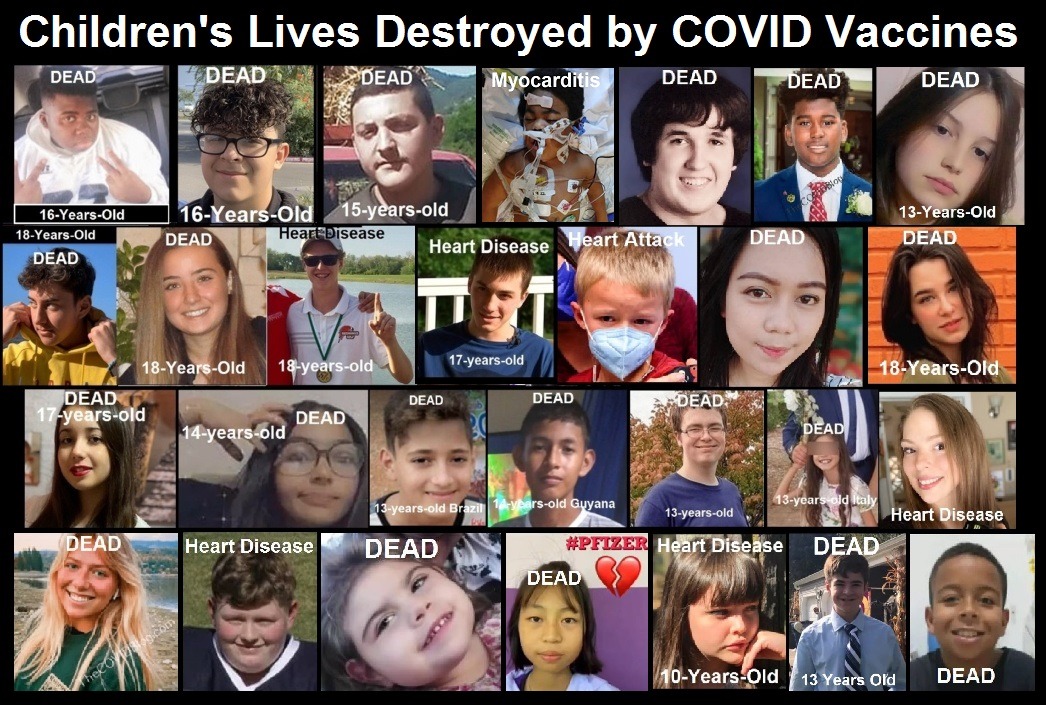 22,000% Increase in Deaths following COVID Vaccines for Adults Over 50 as FDA Authorizes 2nd Booster for this Age Group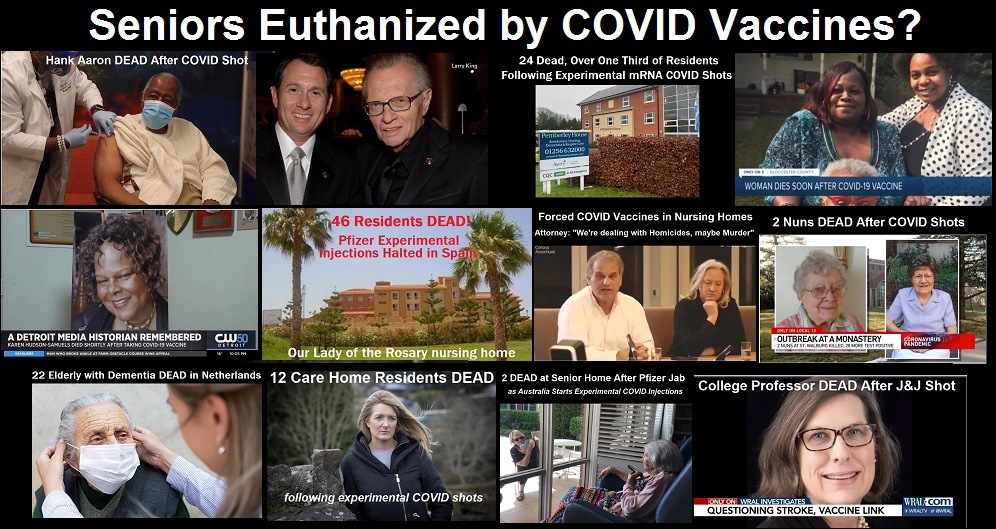 COVID-19 Vaccine Massacre: 68,000% Increase in Strokes, 44,000% Increase in Heart Disease, 6,800% Increase in Deaths Over Non-COVID Vaccines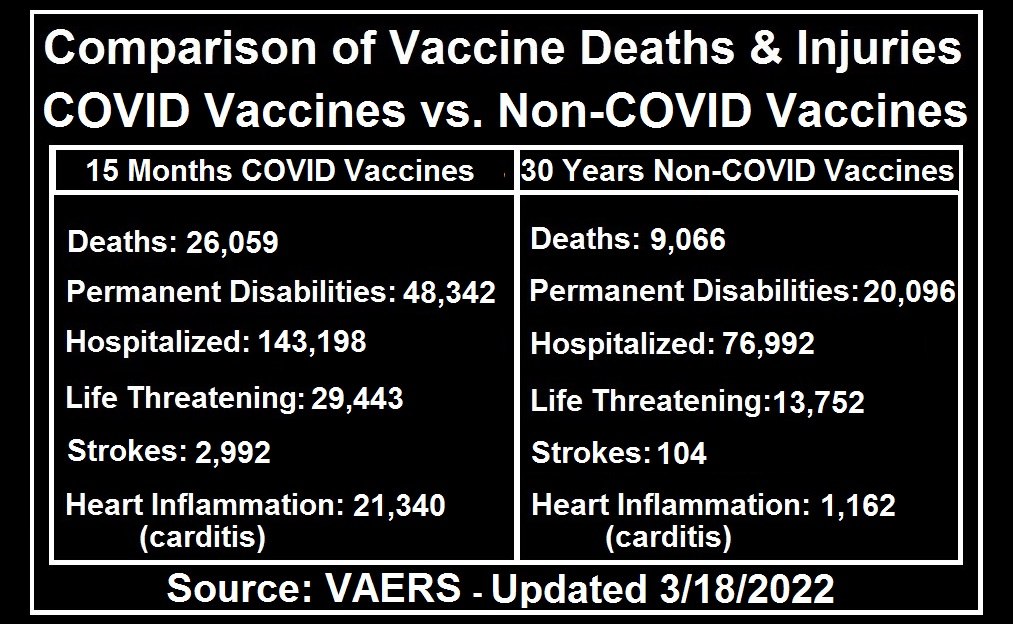 Moderna Seeks Approval from FDA and European Medicines Agency (EMA) to Start Injecting Children Under 6 with mRNA COVID-19 Vaccines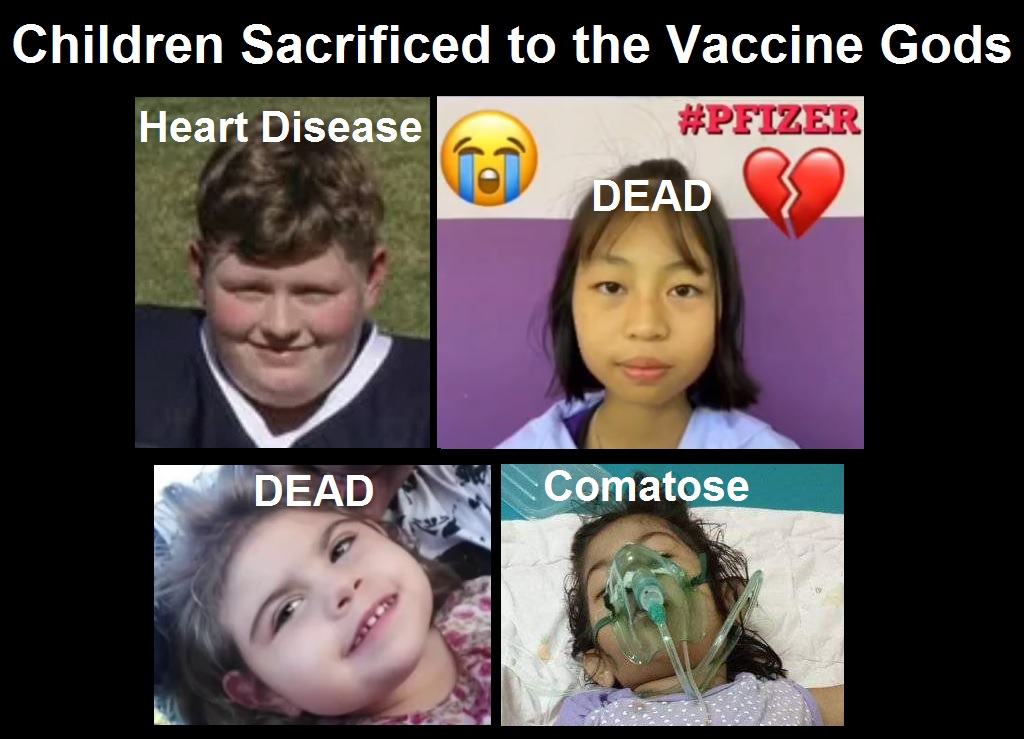 41,834 DEAD 3.9 Million Injured Following COVID Vaccines in European Database as U.S. Military Deaths Soar 1100%

The Thousands of Fetal Deaths Recorded After COVID-19 Vaccines that Nobody Wants to Report and that Facebook is Trying Hard to Censor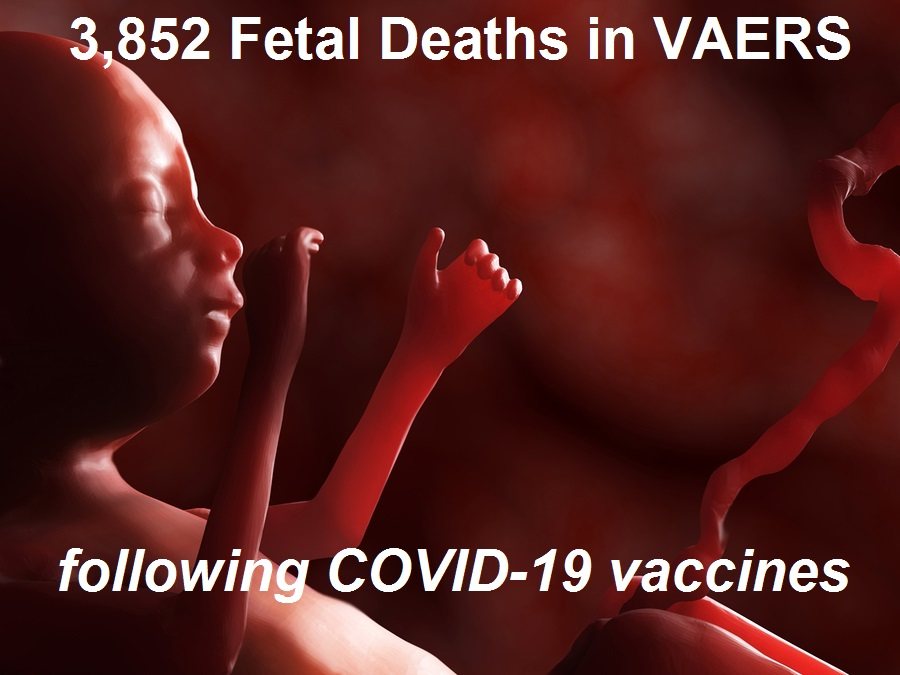 65,615 Deaths Now Reported in Europe and the USA Following COVID-19 Vaccines – Corporate Media Refuses to Publish this Data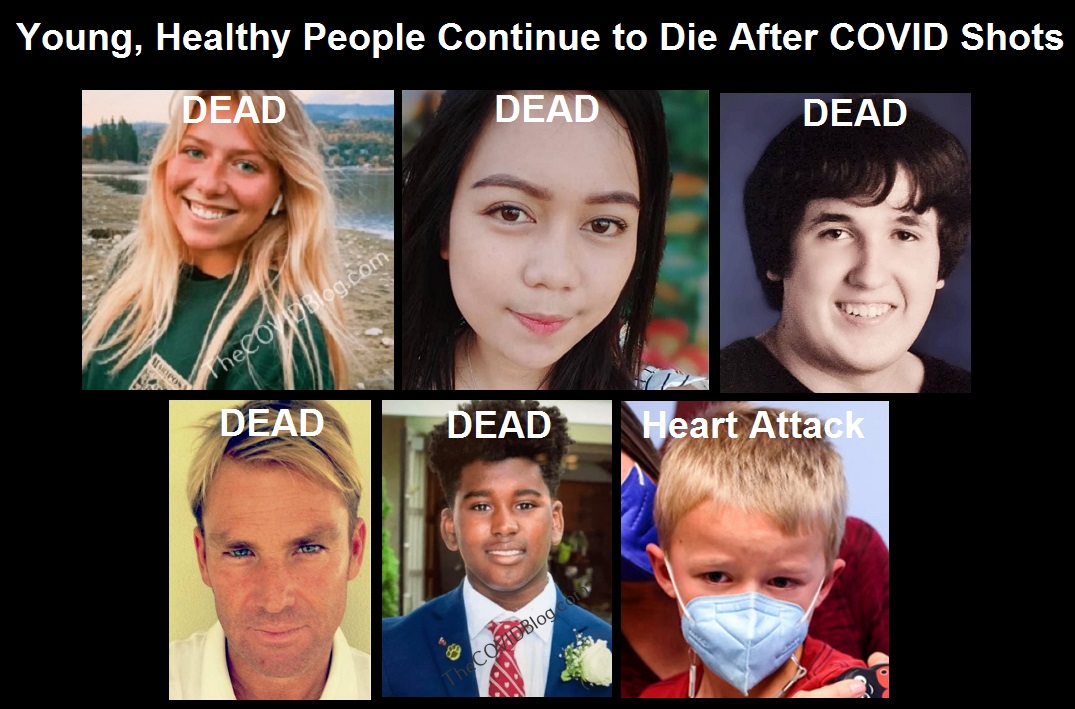 2000% Increase in Fetal Deaths Following COVID-19 Vaccines but CDC Still Recommends Them for Pregnant Women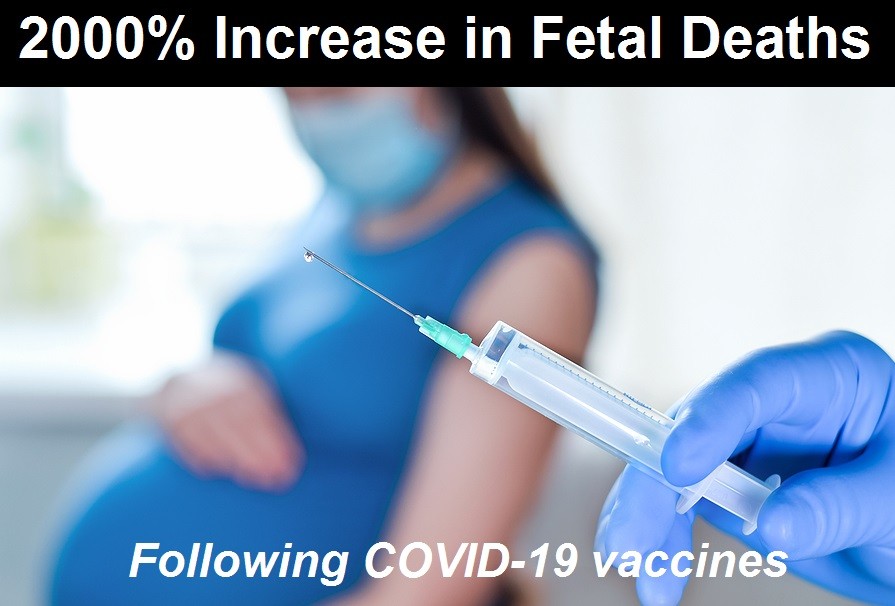 Official Government Data: Twice as Many Deaths Following COVID-19 Vaccines in 1 Year as Deaths Following All Vaccines for the Previous 30 Years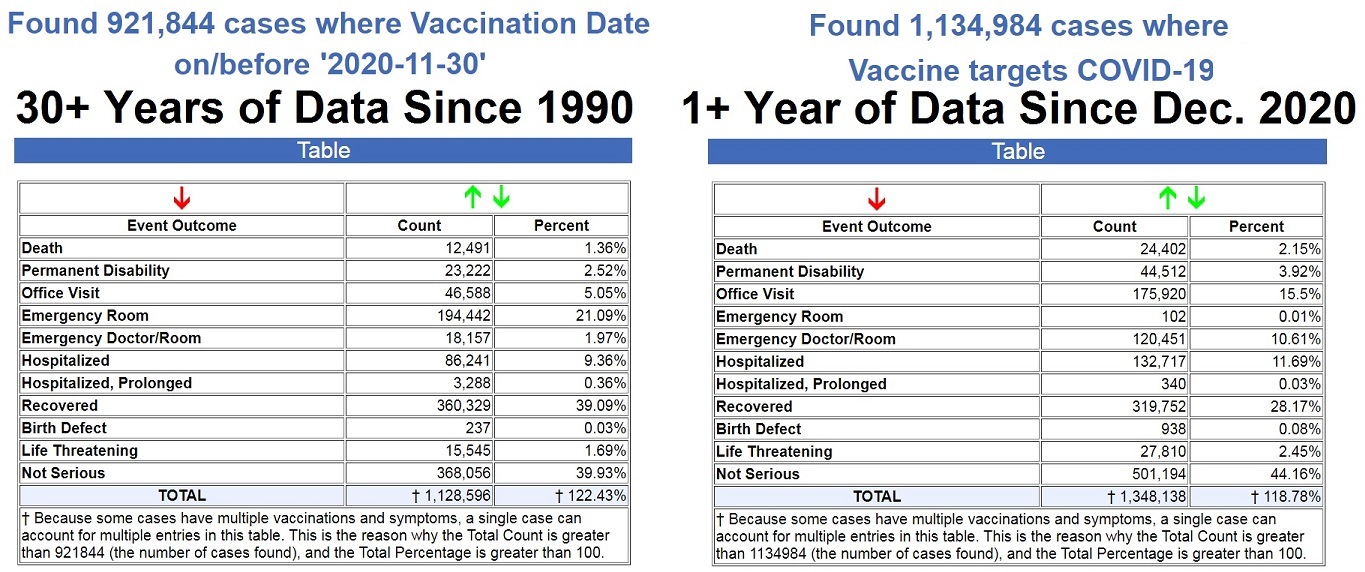 California Nurse: "I Want People to Know What I Lost to this Vaccine – I am Living a Nightmare, It's Not Worth it."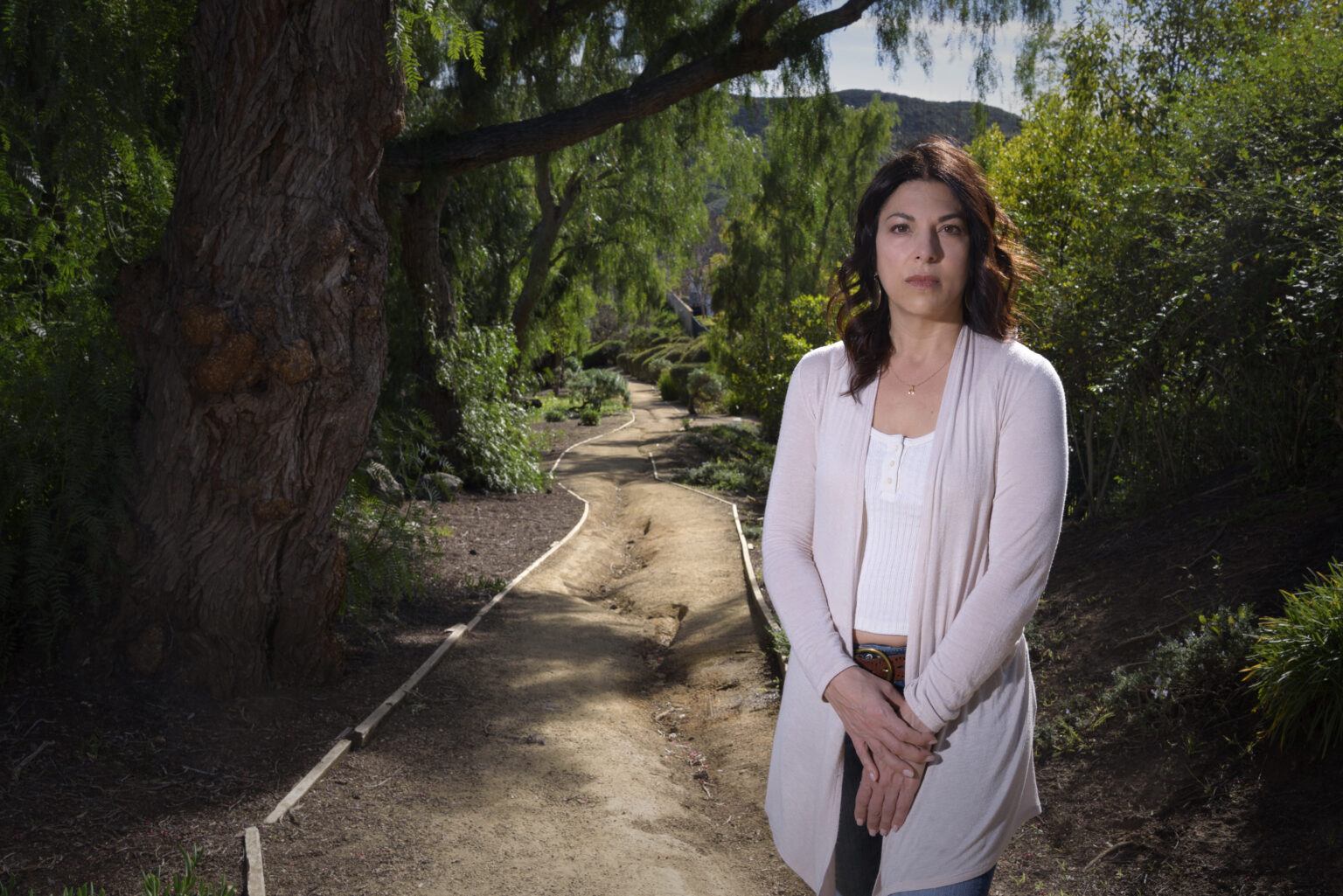 German Health Insurance Claims Show 31,254 Deaths Following COVID-19 Vaccines While Official Government Stats Report Only 2,255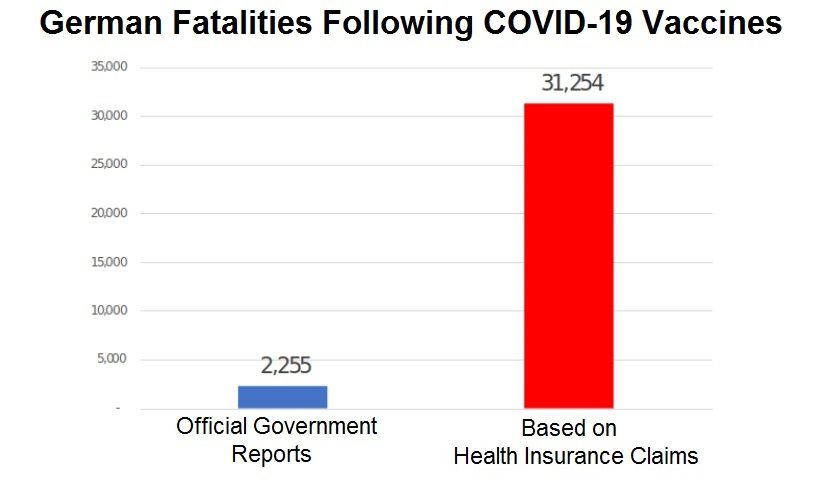 68,000% Increase in Strokes as FDA and HIH Secretly Study Reports of Neurological Injuries After COVID-19 Vaccines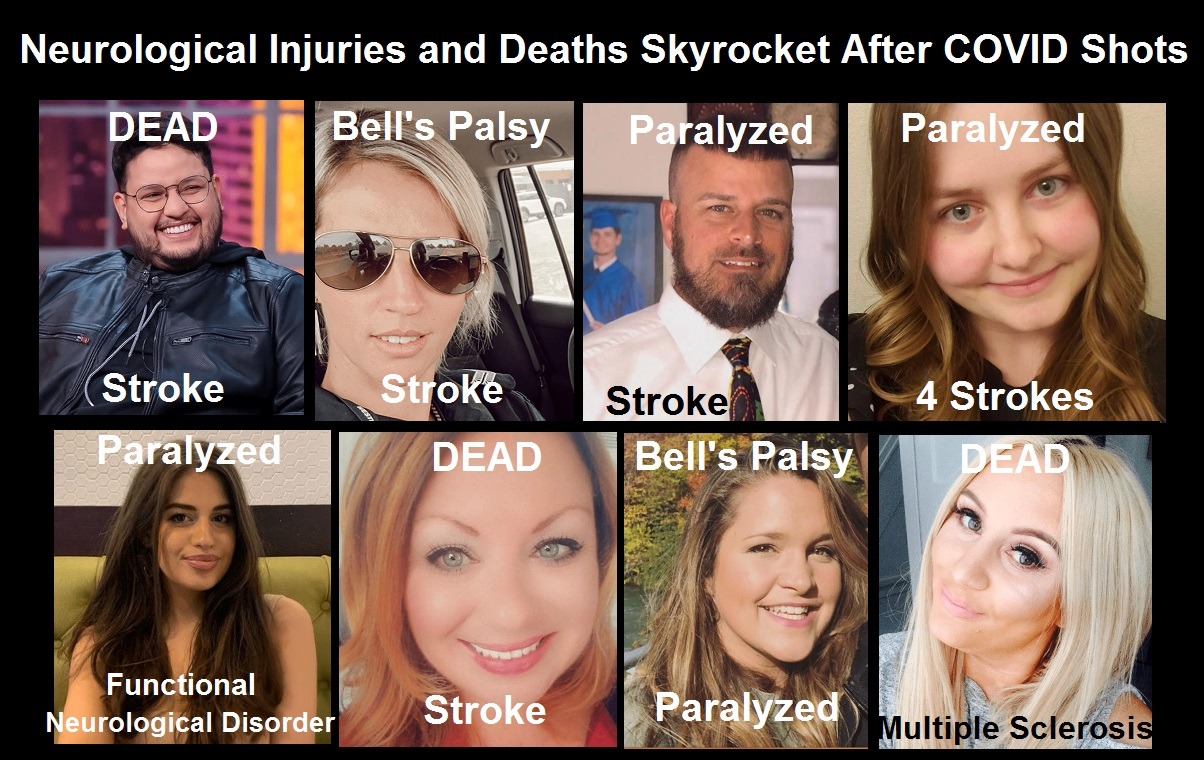 40,000 Deaths Following COVID Shots in European Database as Life Insurance Death Claims Skyrocket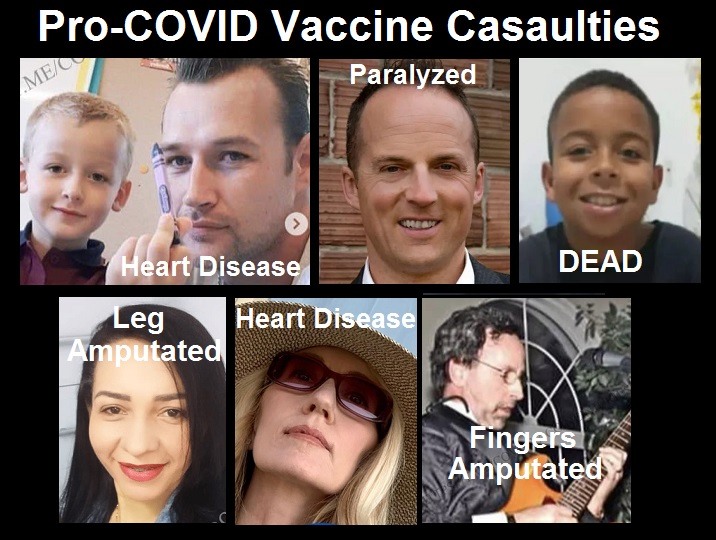 34-Year-Old Canadian Father Drops Dead in Front of His Daughters After COVID-19 Vaccine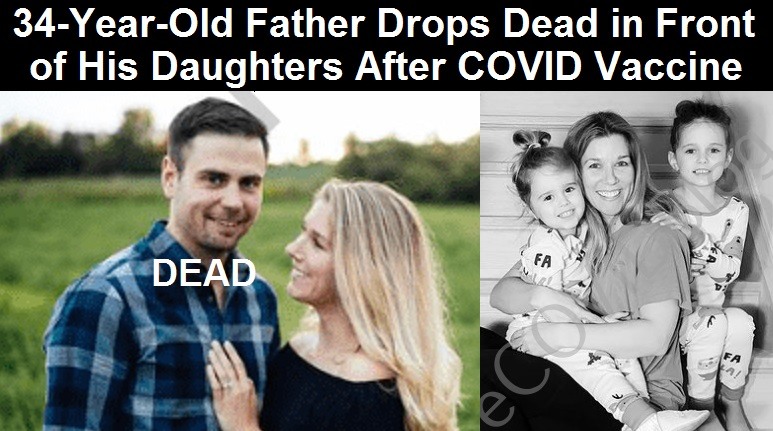 6-Year-Old Minnesota Boy Develops Myocarditis And Becomes Severely Injured After Receiving Pfizer COVID-19 Vaccine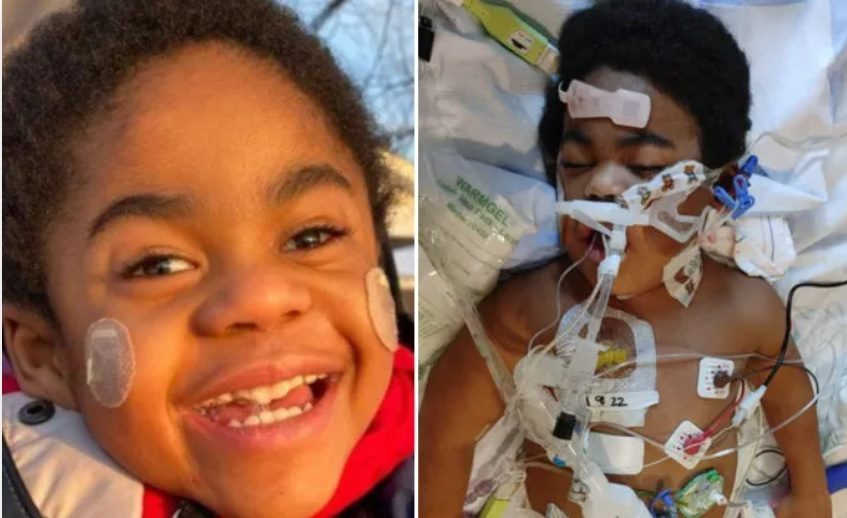 Double-Vaccinated 20-Year-Old Florida Model Develops Myocarditis, Suffers Heart Attack And Has Both Legs Amputated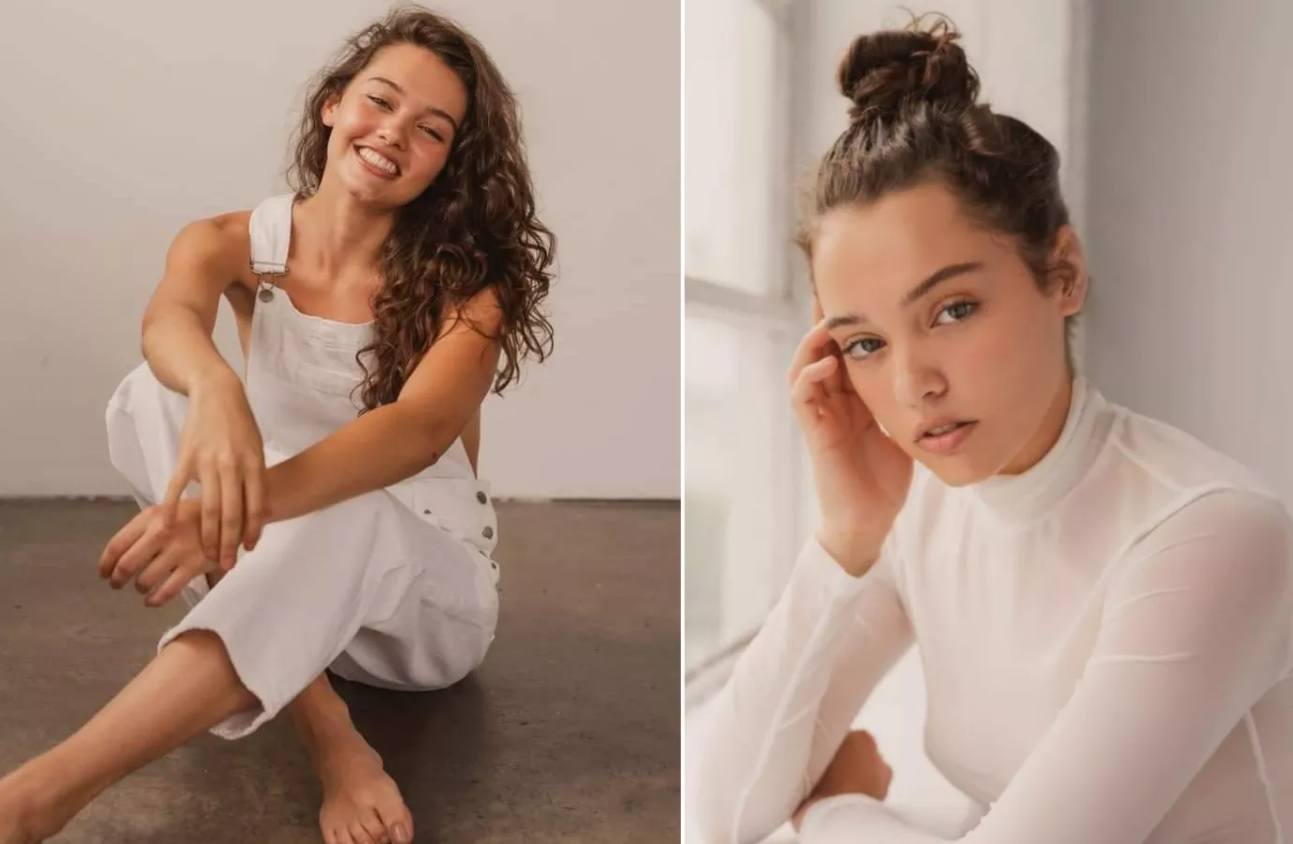 Comedian Collapses on Stage During Joke: "I'm vaxxed, double vaxxed, boosted, and Jesus loves me most"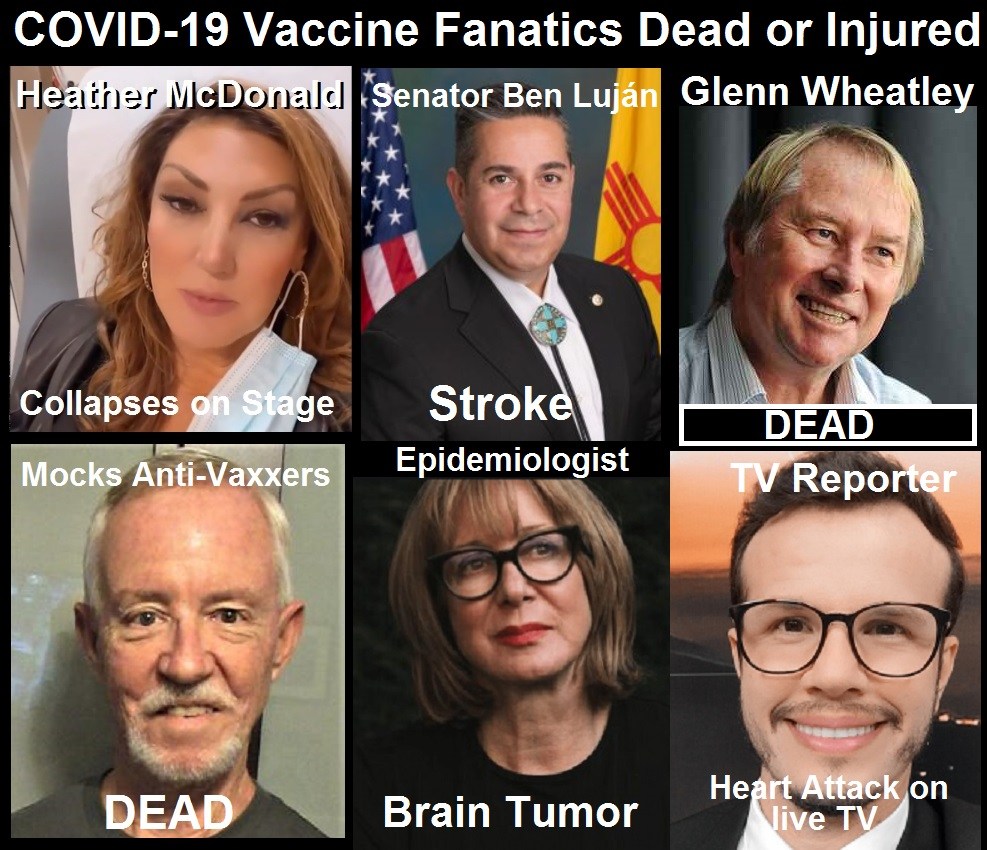 GENOCIDE! Military Medical Whistleblowers Reveal Miscarriages, Birth Defects, and Infertility Rates Exploded in 2021 Following COVID Vaccines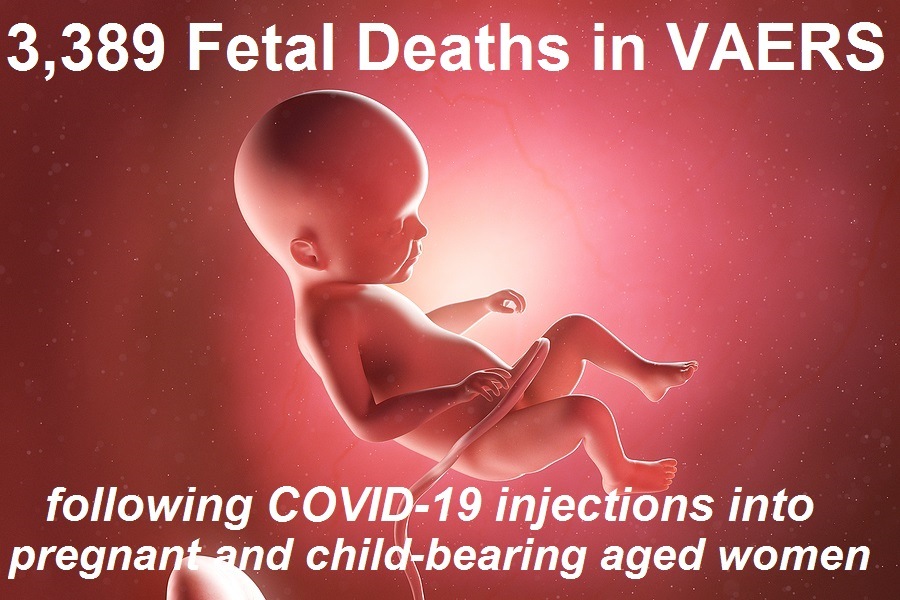 Government VAERS Data Reveal 15,600% Increase in Heart Disease Among Under 30 Year-Olds Following COVID-19 Vaccination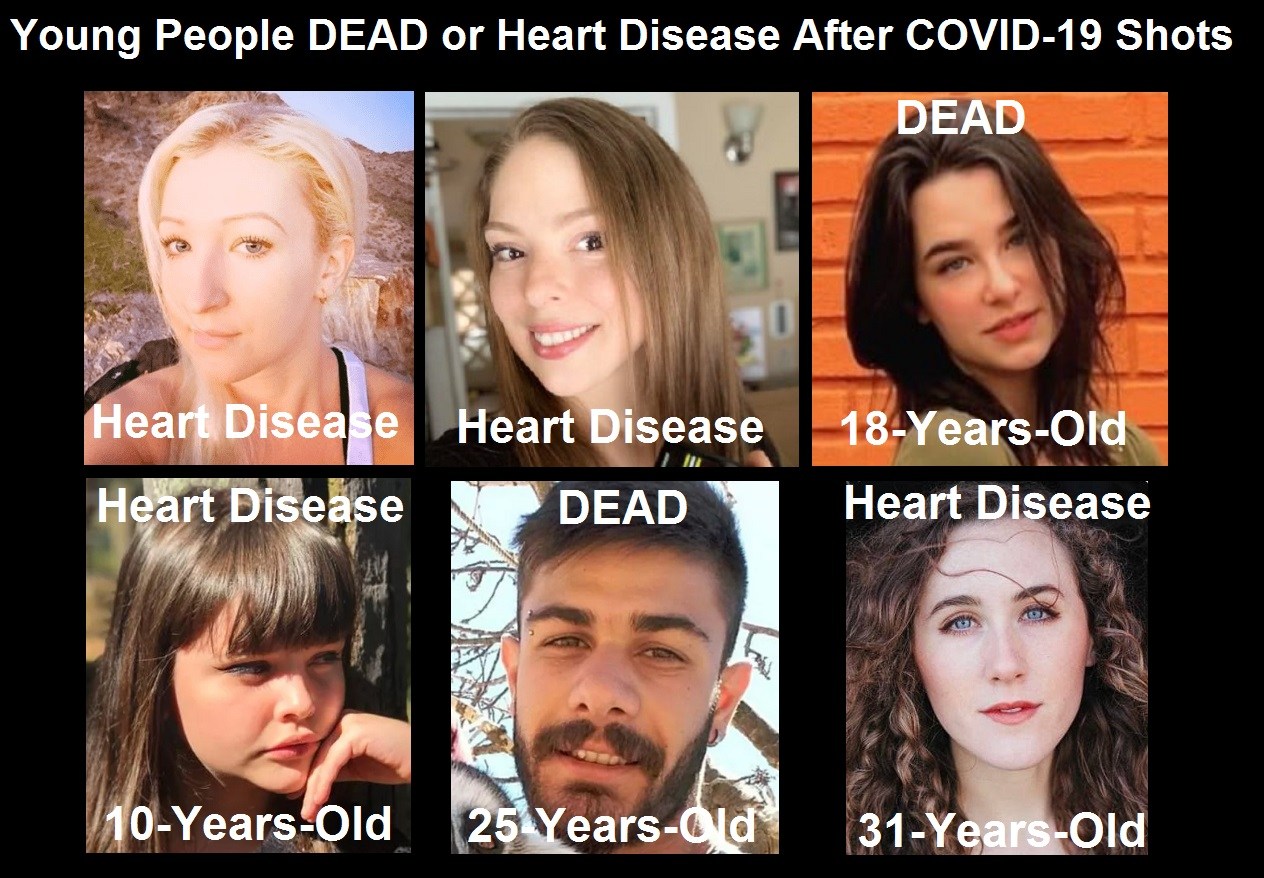 COVID-19 Vaxxed Olympic Gold Medalist Dies at 51 but Media Calls Him "Anti-Vaxxer"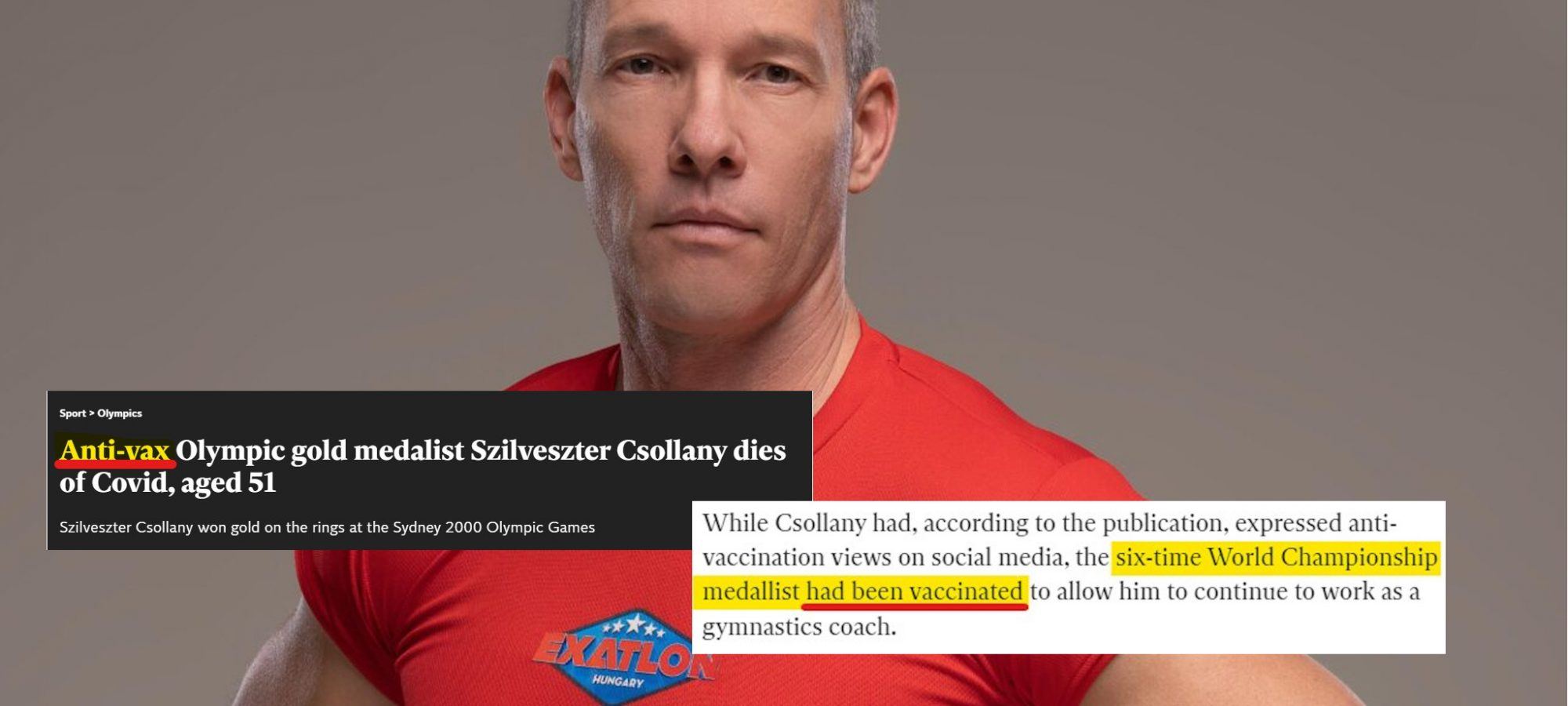 Over 1 Million Deaths and Injuries Following COVID "Vaccines" Reported in VAERS as Second Year of "Experimental Use Authorization" Begins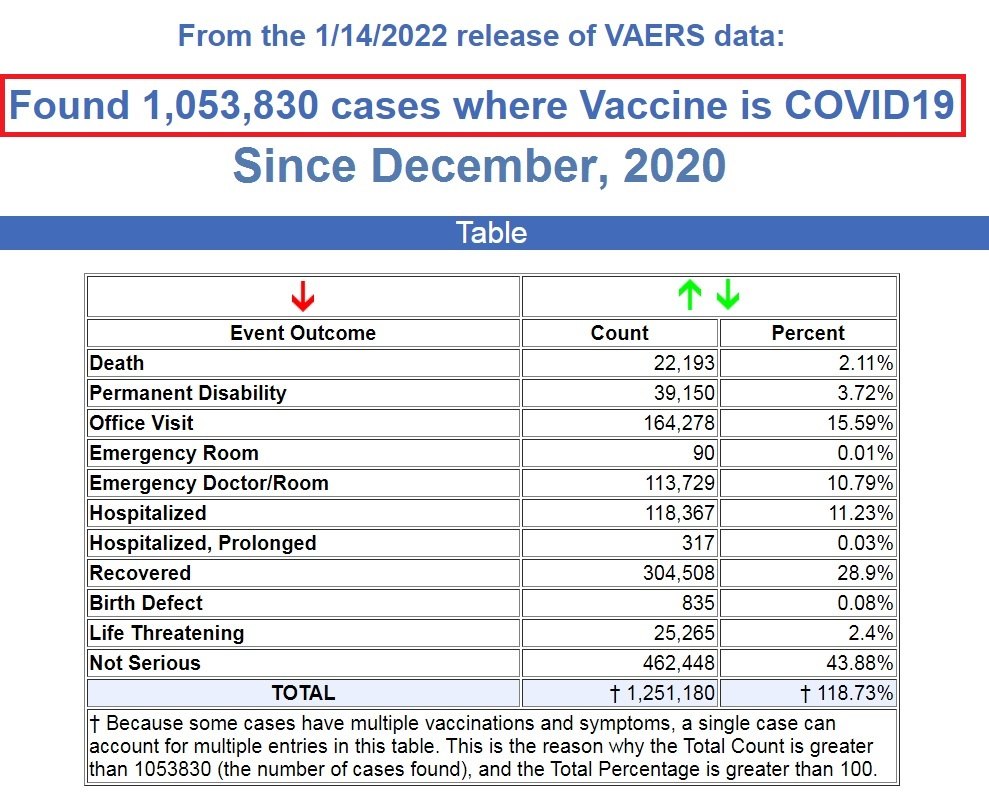 2021: COVID Deaths Increase, Flu Deaths Disappear, 400,000+ More Total Deaths than 2020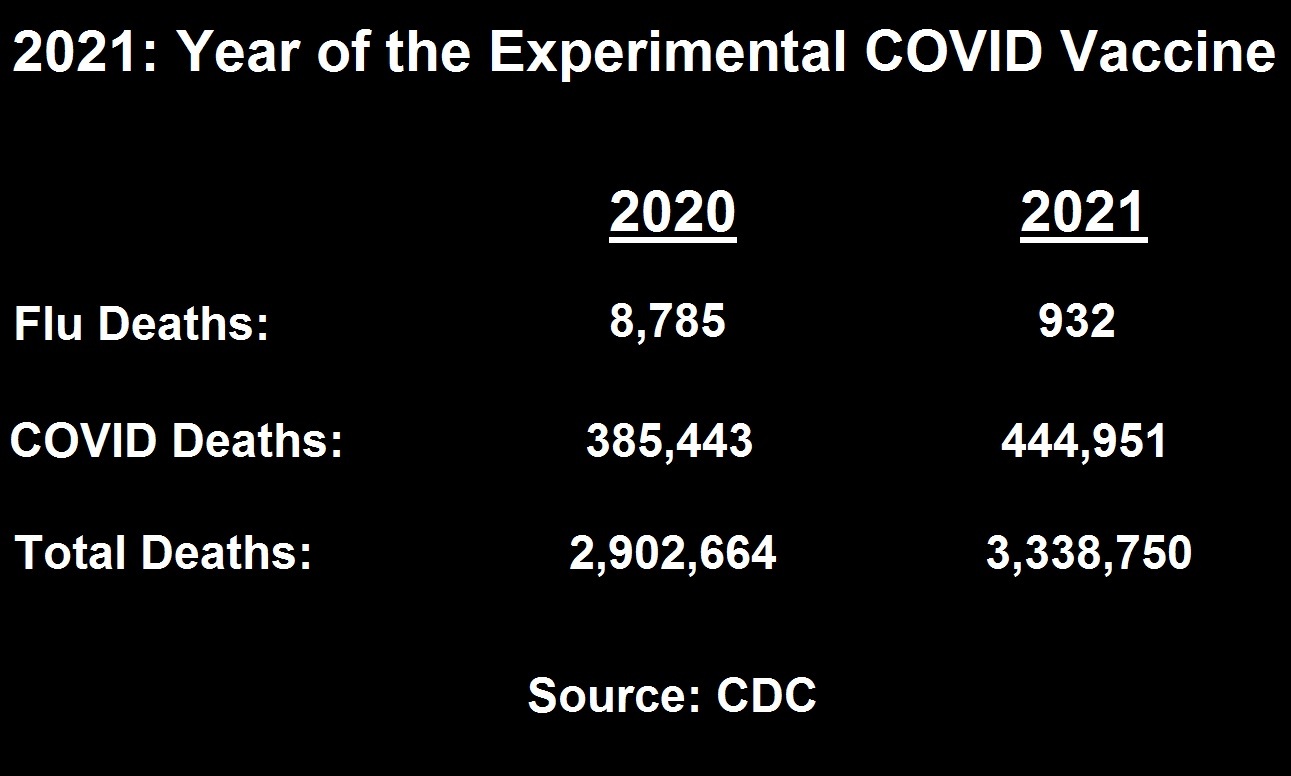 Actor Bob Saget "Dies Suddenly" 1 Month After Receiving COVID Booster Shot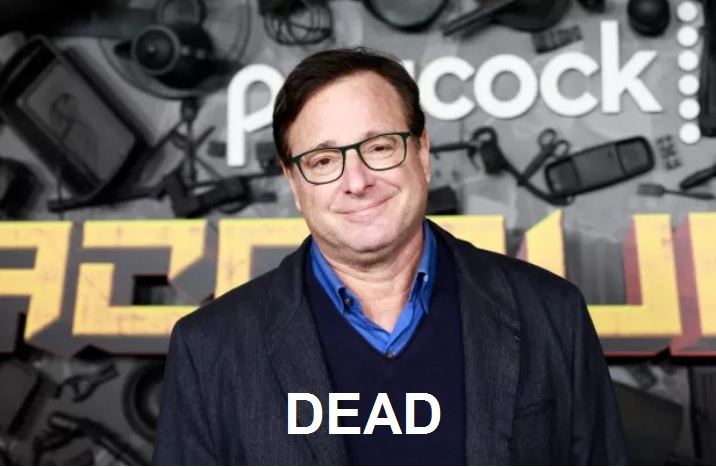 Crisis in America: Deaths Up 40% Among Those Aged 18-64 Based on Life Insurance Claims for 2021 After COVID-19 Vaccine Roll Outs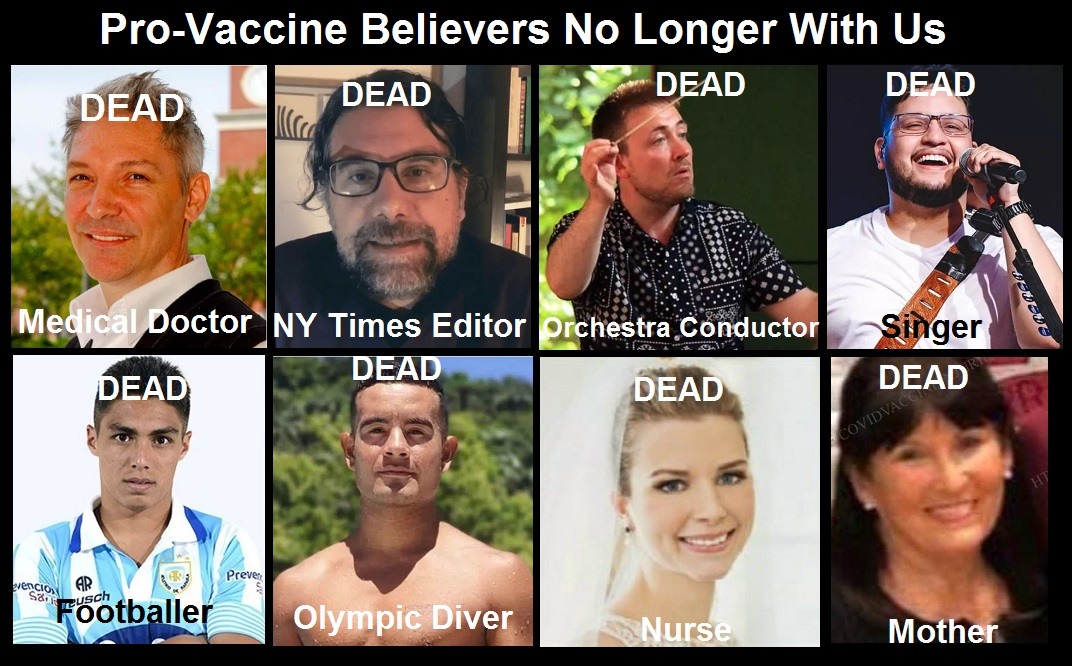 Year 2021 was America's Holocaust: Unprecedented Lives Destroyed by Experimental COVID-19 "Vaccines"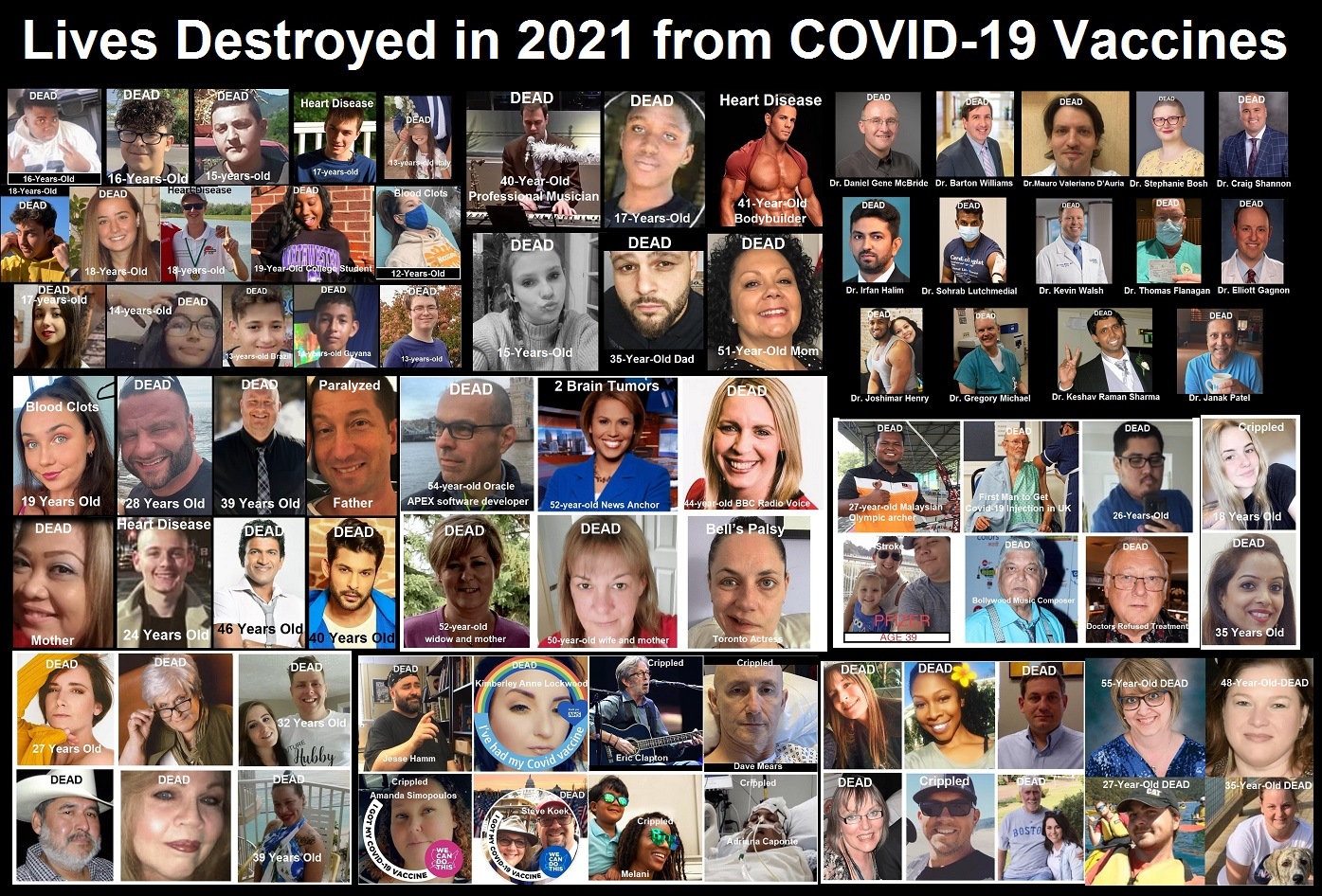 One Year Anniversary of President Trump Forcing the FDA to give Emergency Use Authorization to the Pfizer Shot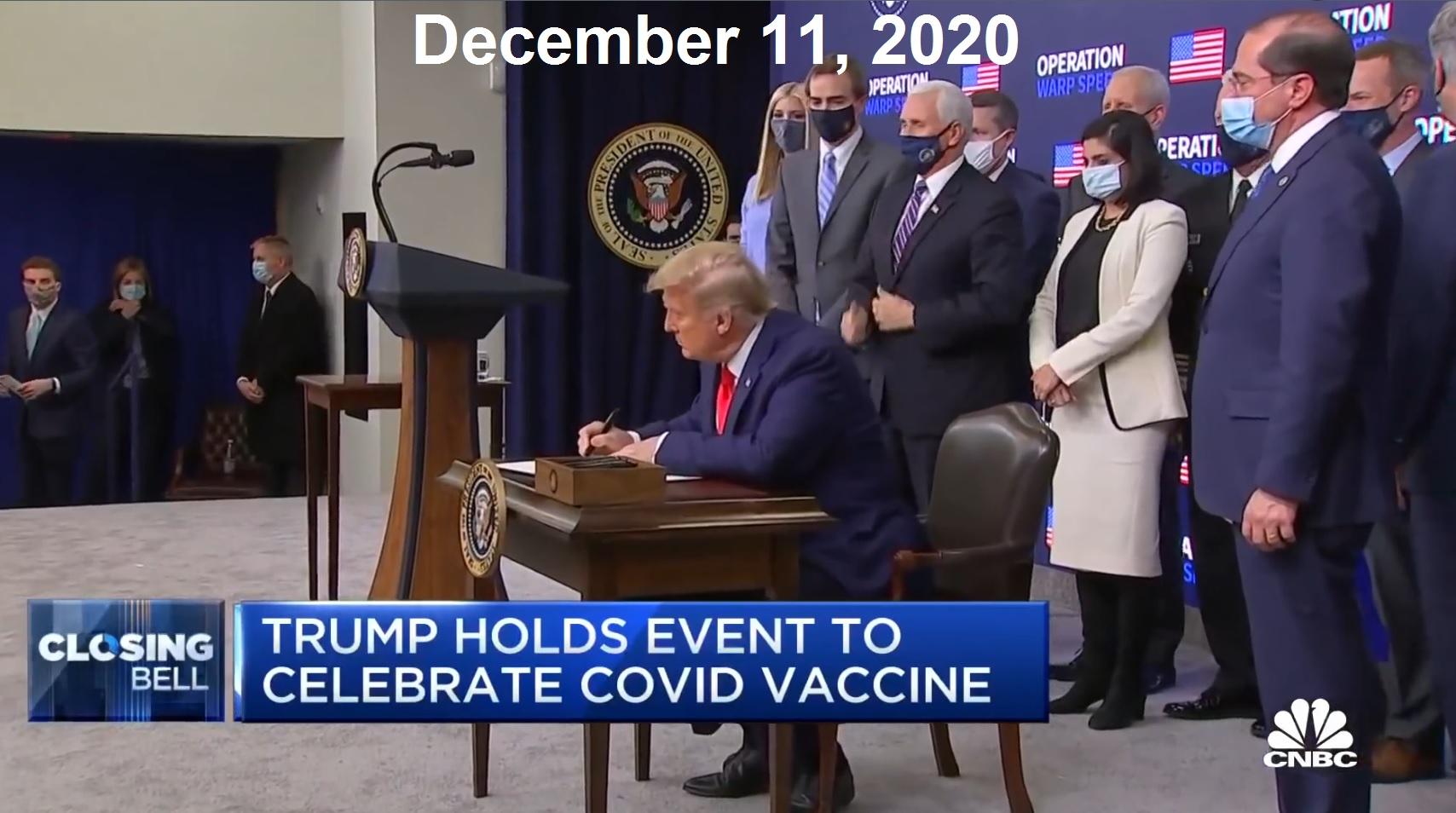 Registered Nurse Suffers Pericarditis from Pfizer Shot – Put in Hospital Section for Vaccine Injured as She was 7th Patient Admitted That Day for Heart Issues Following COVID Shots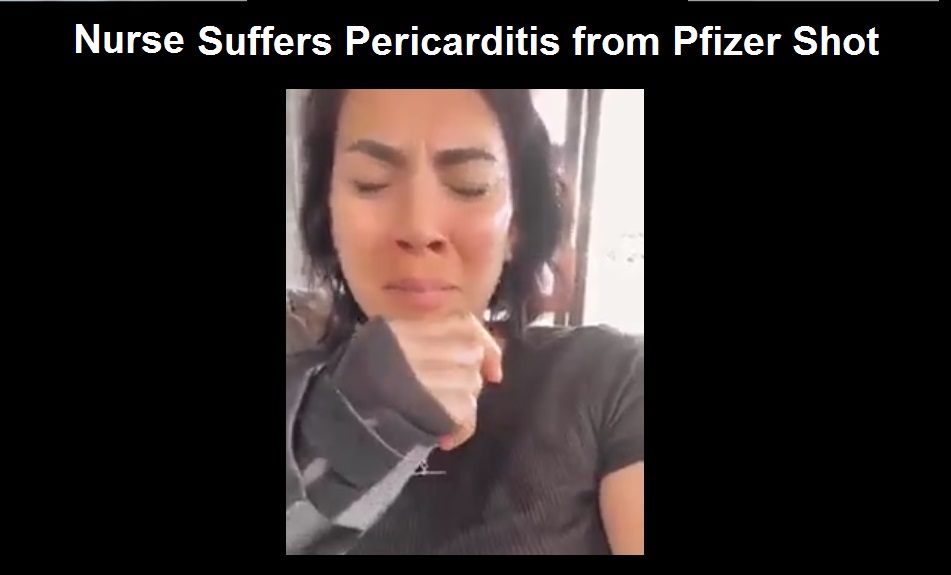 #RealNotRare New Website for COVID-19 Vaccine Injured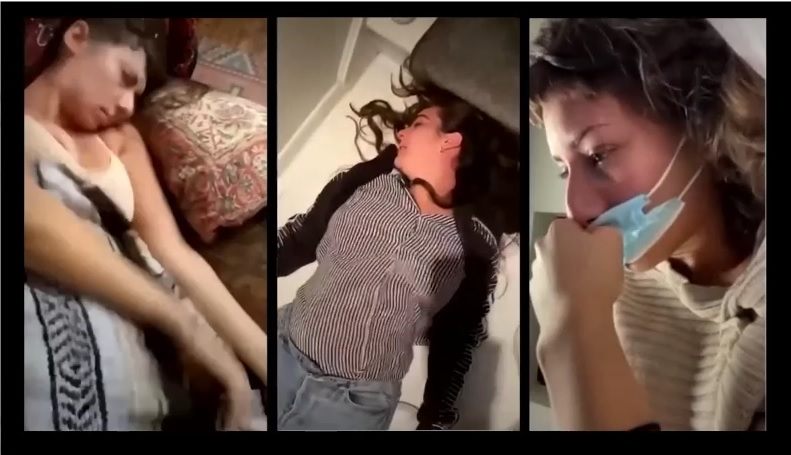 German Study Finds ZERO COVID-19 Deaths in Healthy Children but the Children are Now Dying from the Vaccine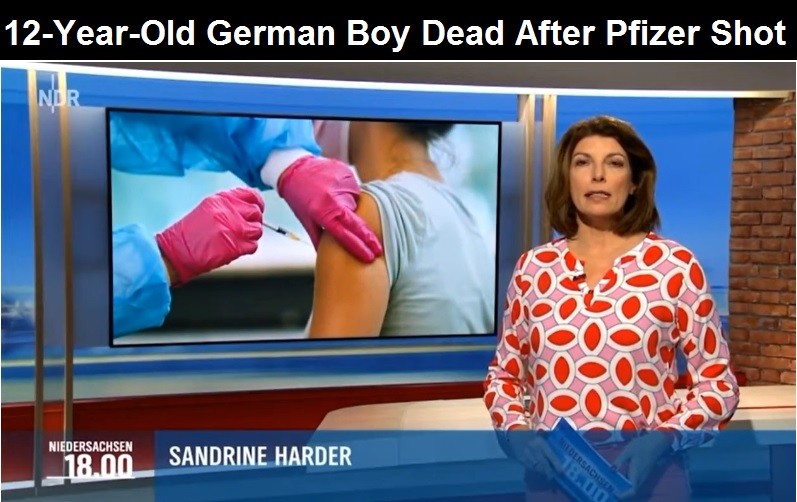 666 Cases of Heart Disease in 12 to 17-Year-Olds After COVID Shots – Less than 2 Cases Per Year Following All Vaccines for Past 30+ Years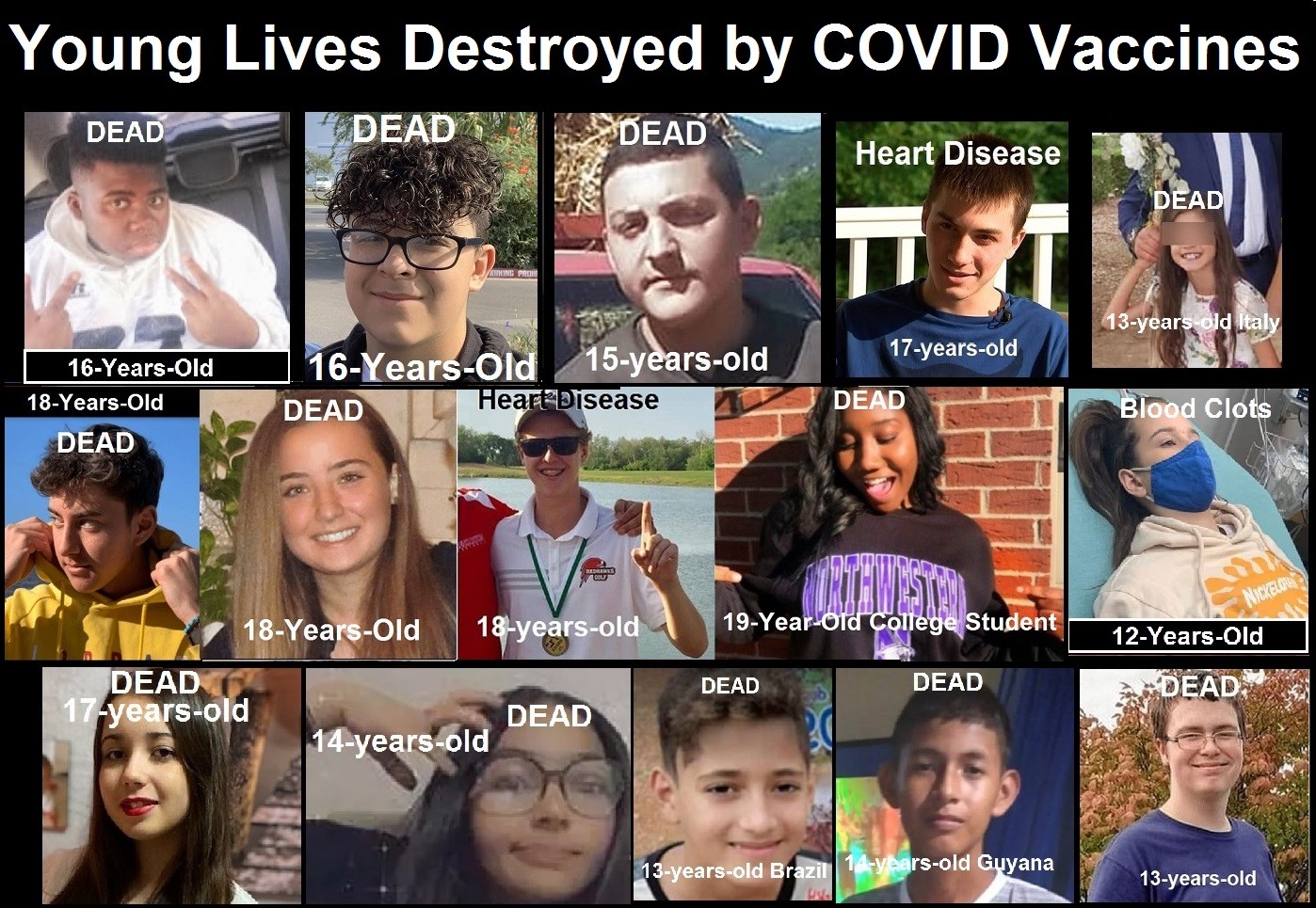 7-Year-Old Girl Has Stroke and Brain Hemorrhage 7 Days After Pfizer COVID-19 Shot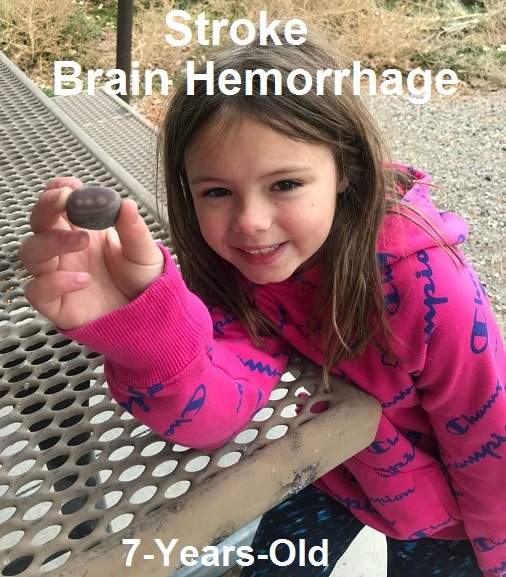 Vaccine Cult Exposed by Government's Own Data: More than 50% of ALL Vaccine Adverse Reactions Reported for Past 30+ Years Have Occurred in Past 11 Months Following COVID-19 Shots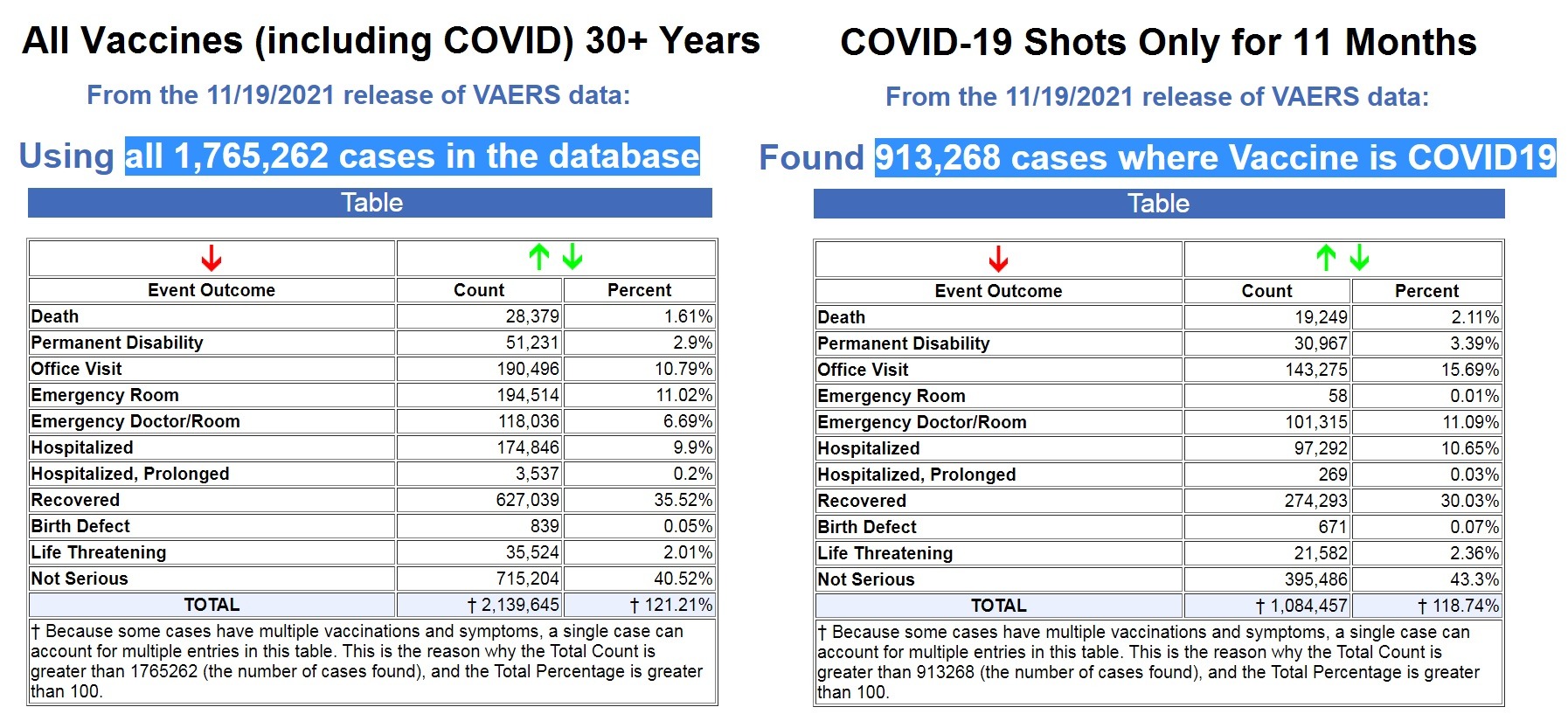 A List Of People Who Had Their Leg Amputated Shortly After Receiving a COVID-19 Shot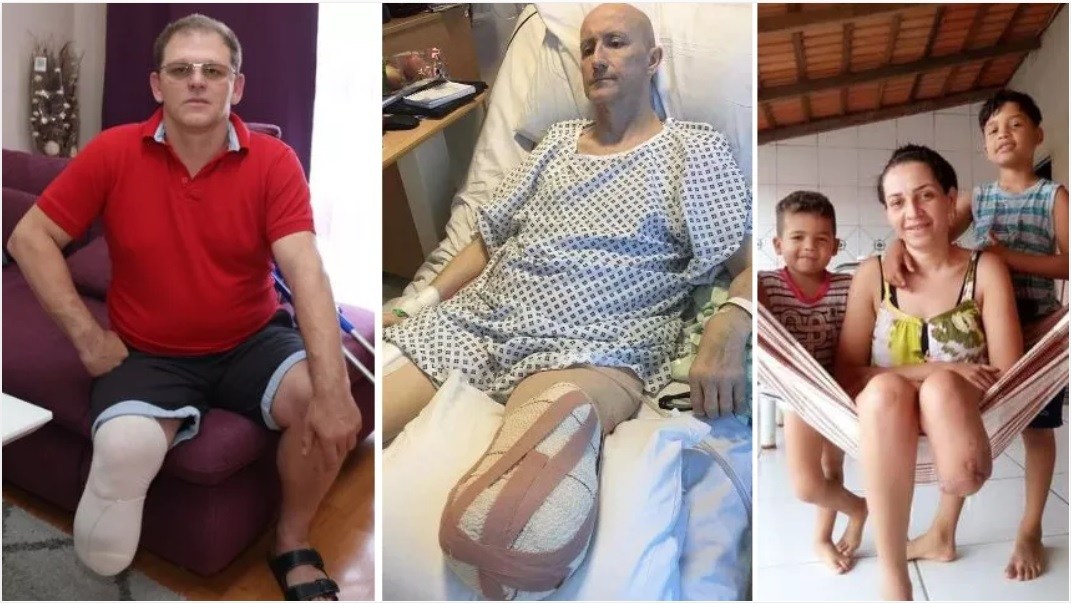 Fully Vaccinated Pro-Vaccine Canadian Senator Dead at the Age of 56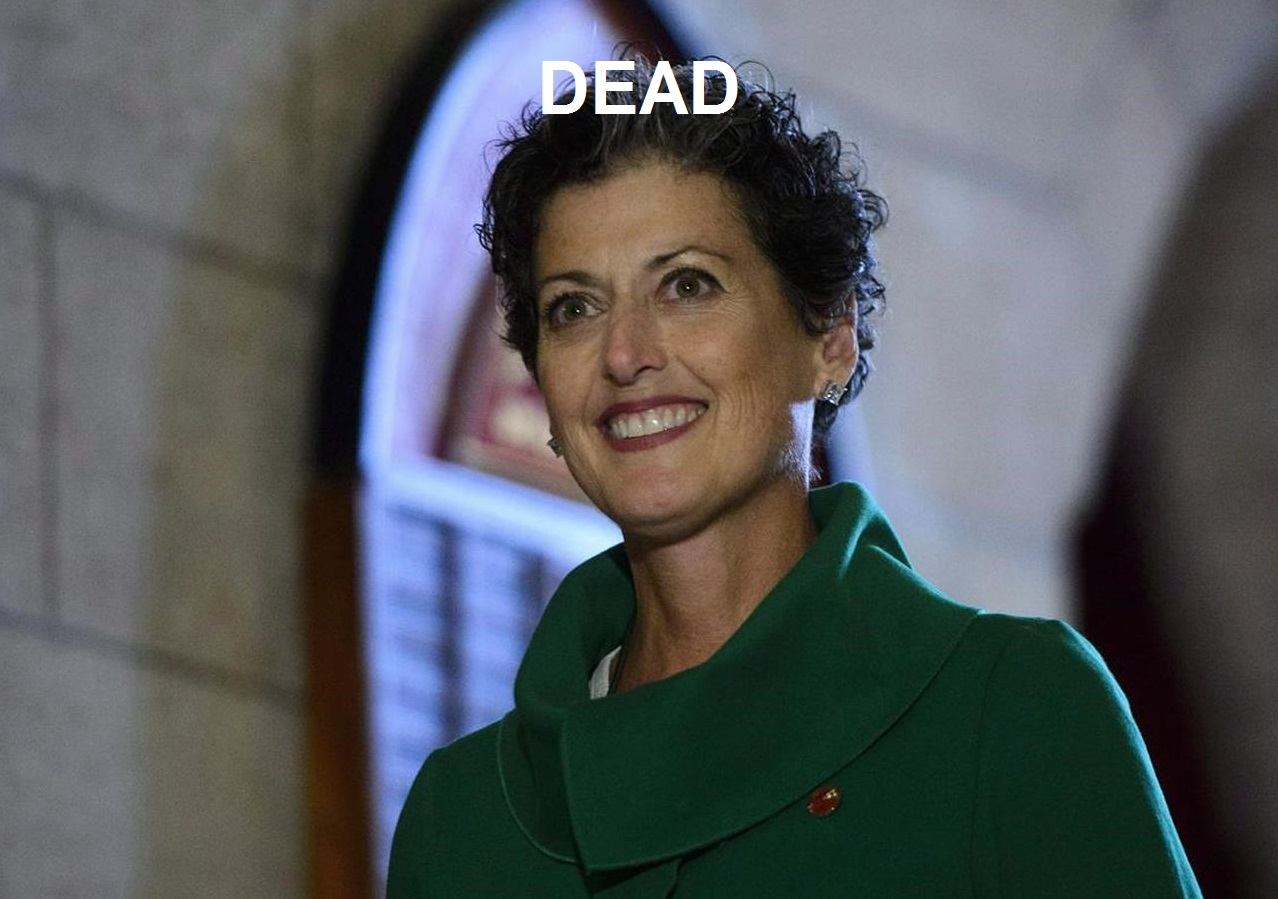 Bill Gates Charged with Murder for COVID-19 Vaccine Death in India's High Court – Death Penalty Sought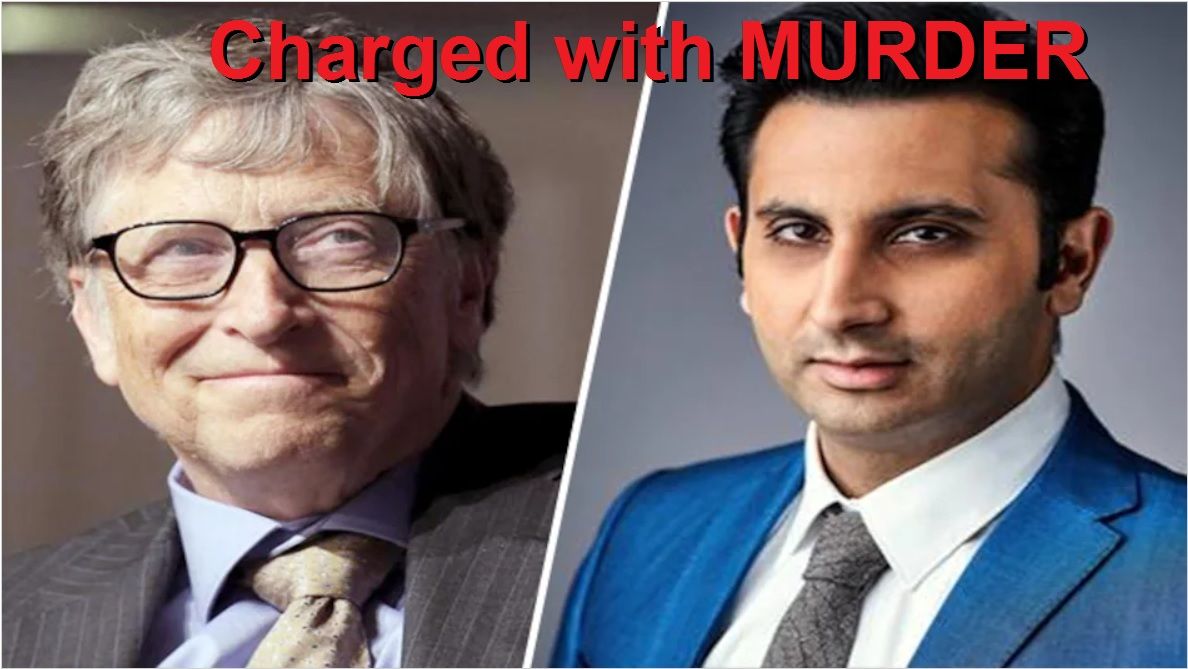 Pfizer's War on Children Invades Canada and Israel as COVID Shots Begin to be Injected Into 5 to 11 Year Olds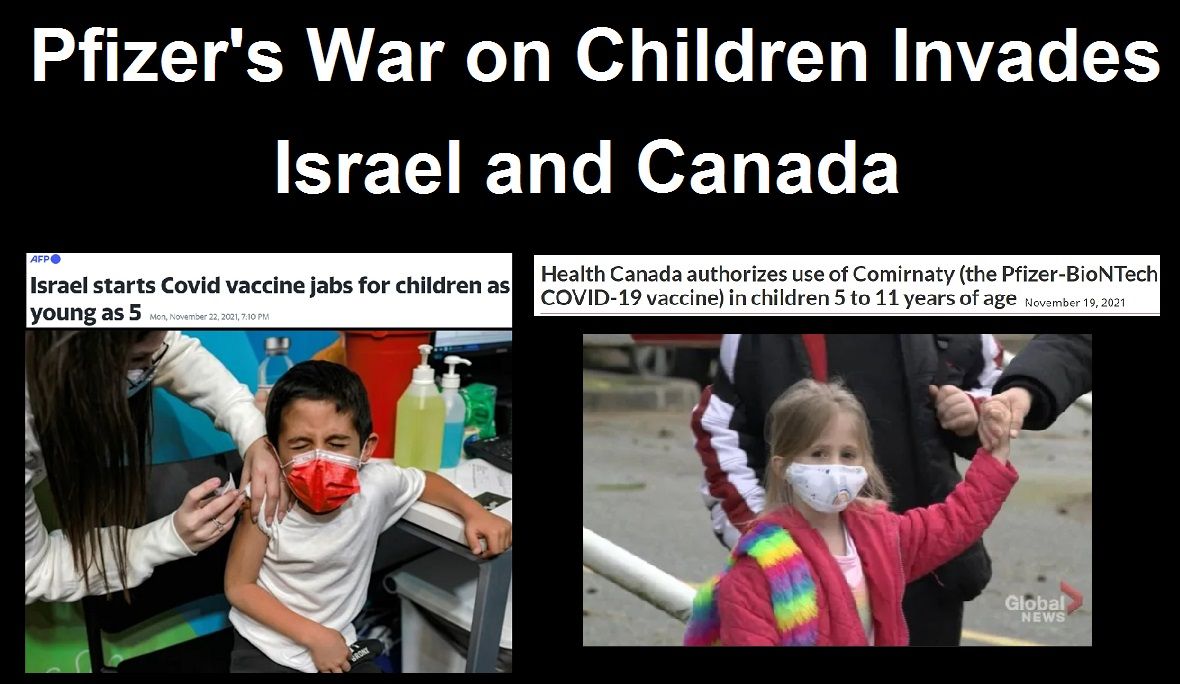 Families of South Korea's COVID Vaccine Victims Mourn Loved Ones During Mass Memorial Service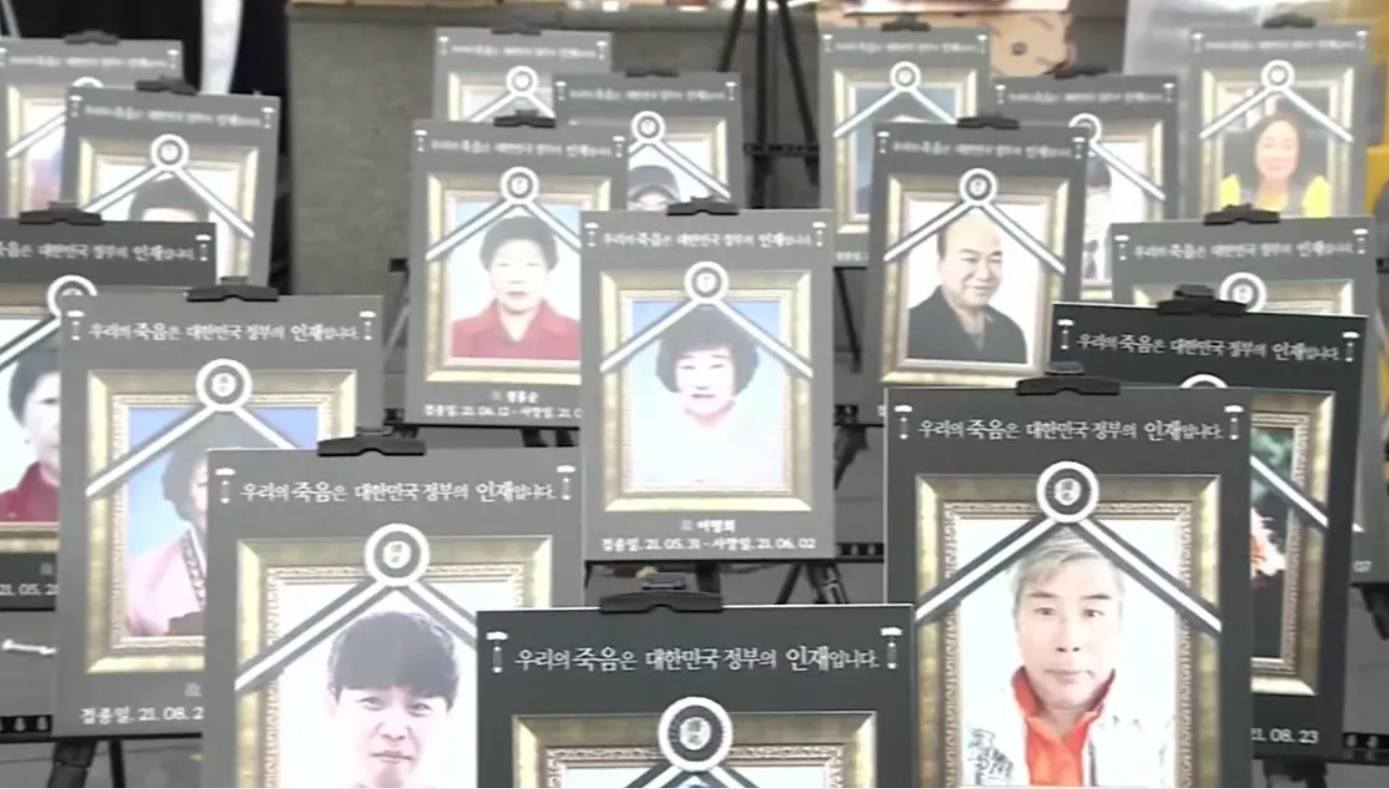 Vaccinated Doctors are Dying and Unvaccinated Doctors are Quitting or Being Fired: Who will Run the Hospitals?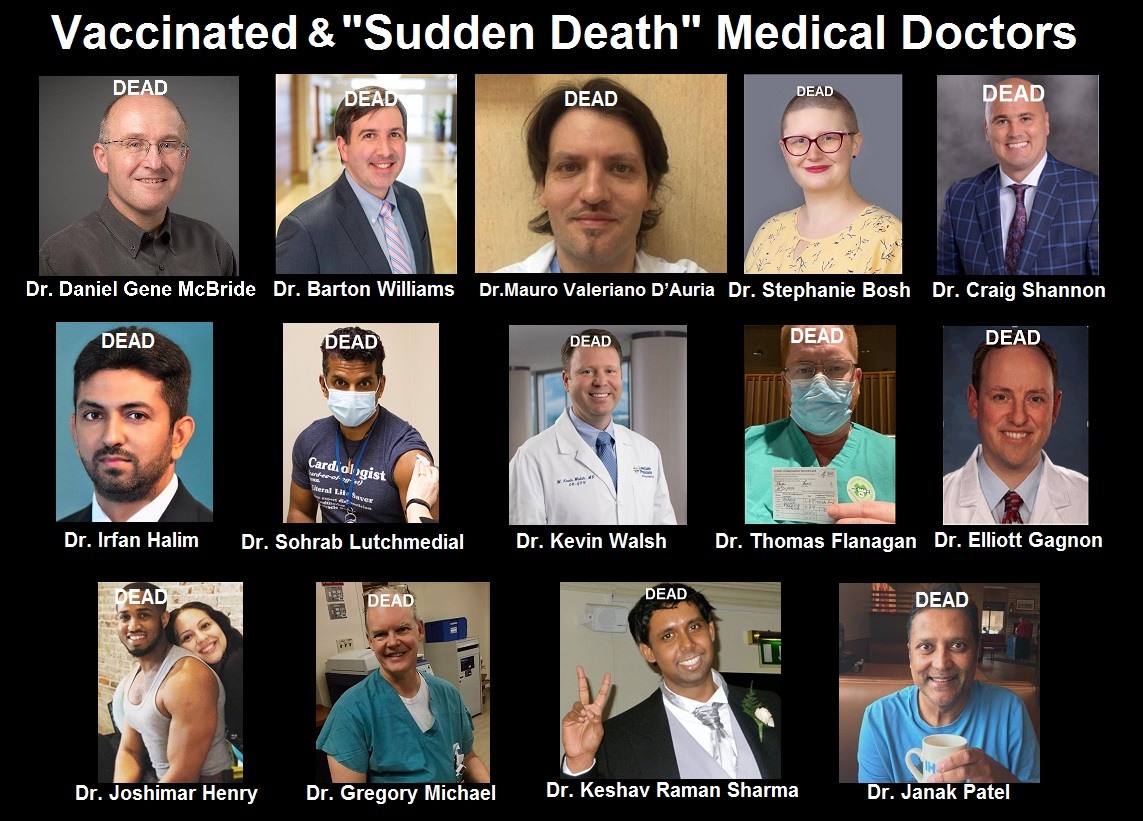 The Genocide of American Seniors Continues: 8 Dead in Fully-Vaccinated Connecticut Nursing Home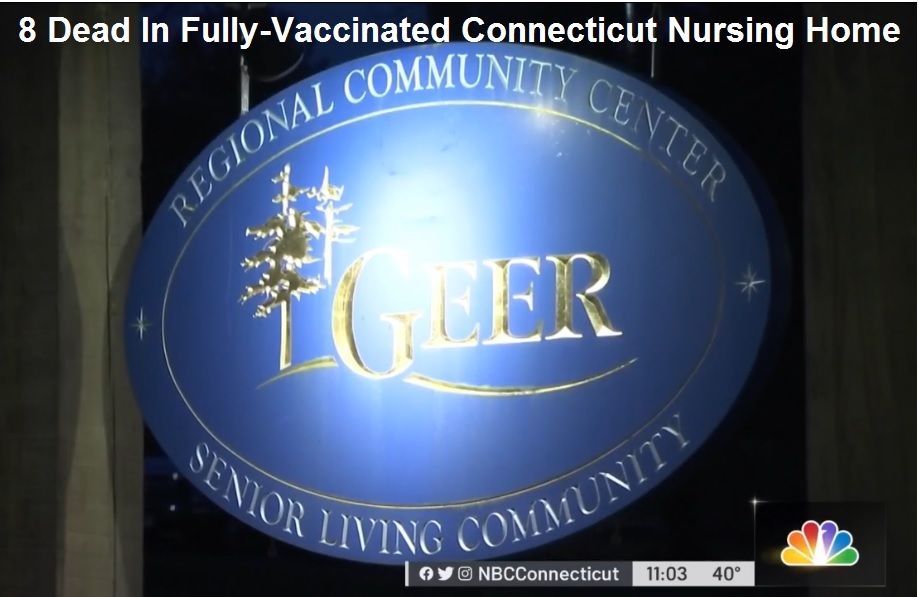 Parents in NY Take to the Streets to Warn Ignorant Parents Injecting Their Children with Pfizer Shots as Injuries Among 5 to 11 Year Olds Now Being Reported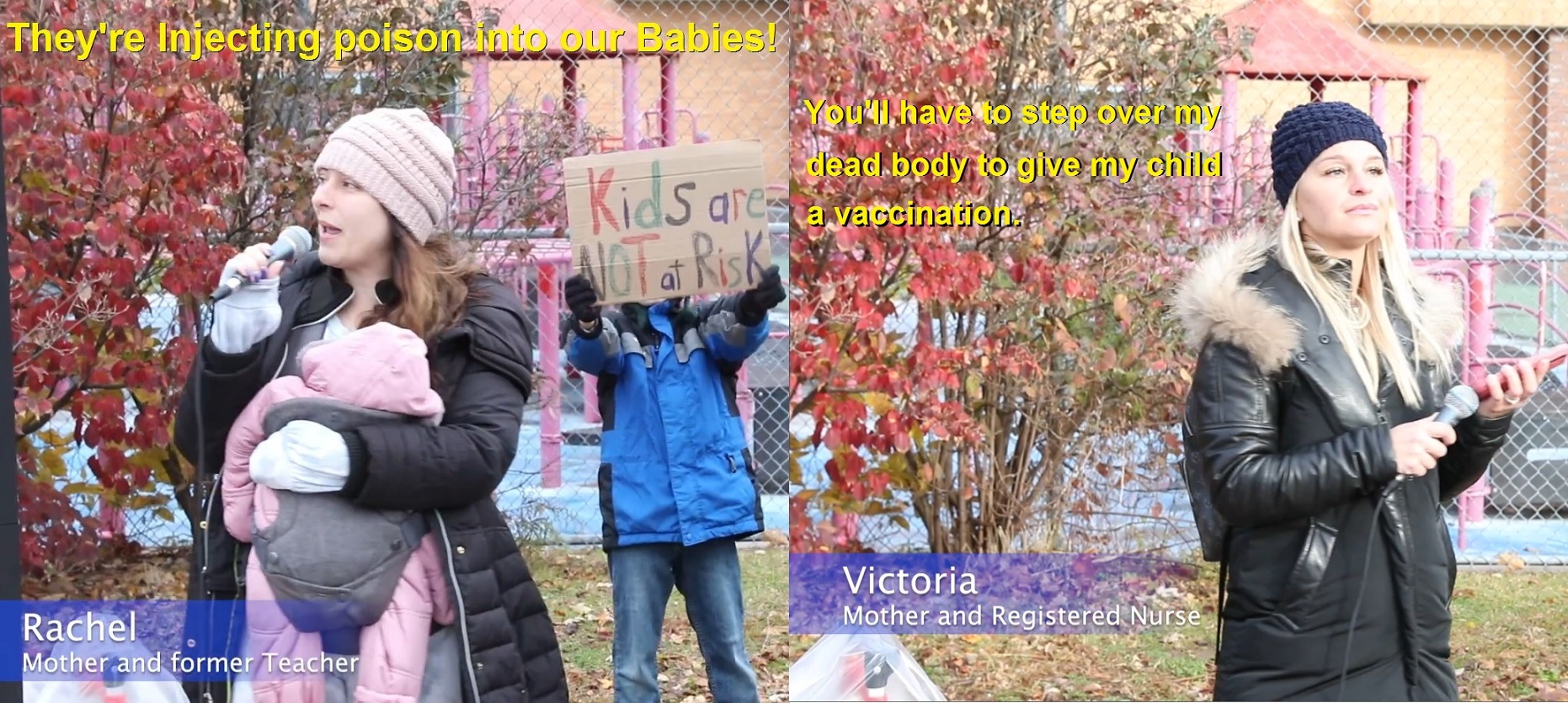 Parents Sacrifice Hundreds of Thousands of Children Ages 5 to 11 to the COVID-19 Vaccine Gods This Weekend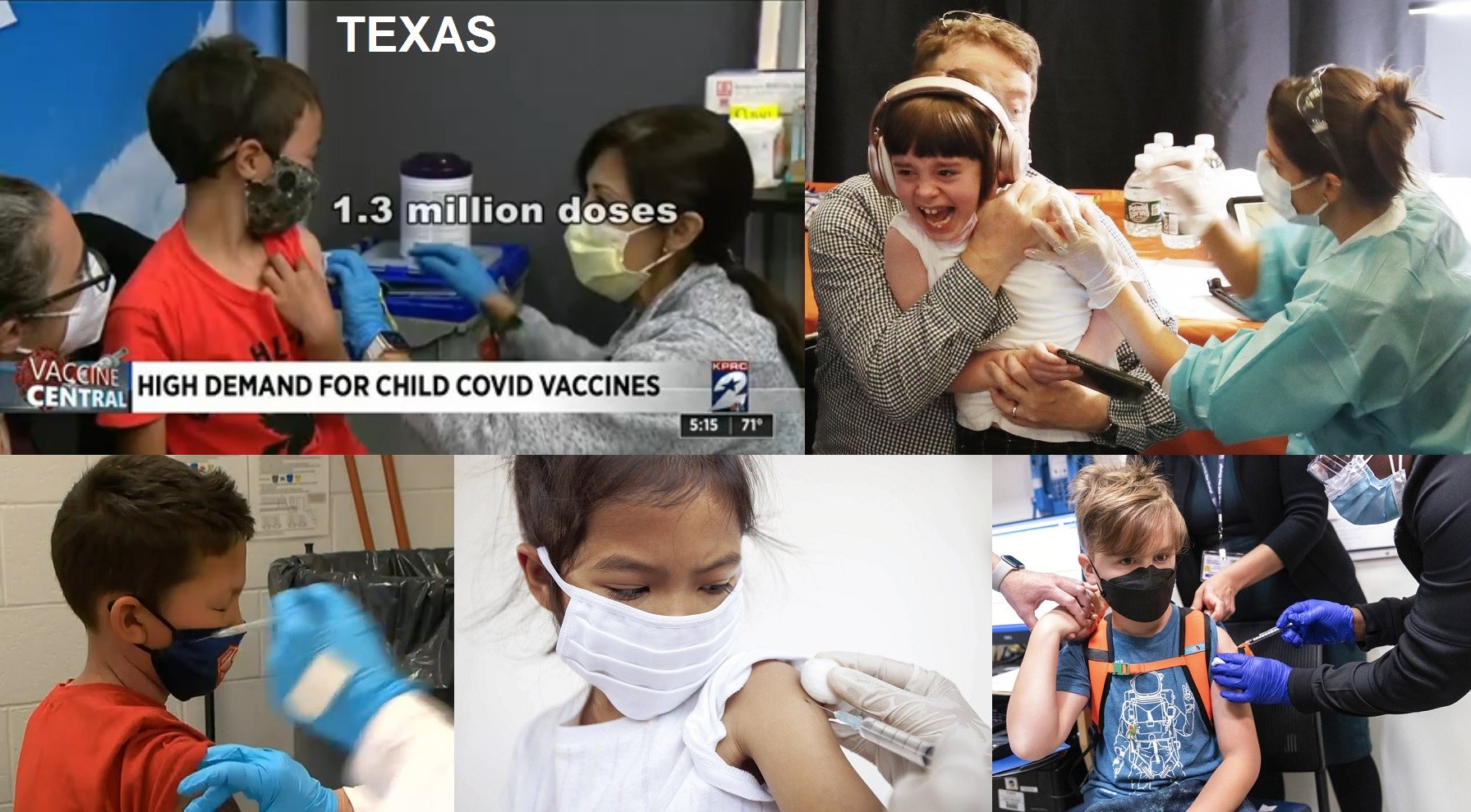 Cardiologist Medical Doctor who Wanted to Punch Anti-Vaxxers in the Face DEAD After COVID Booster Shot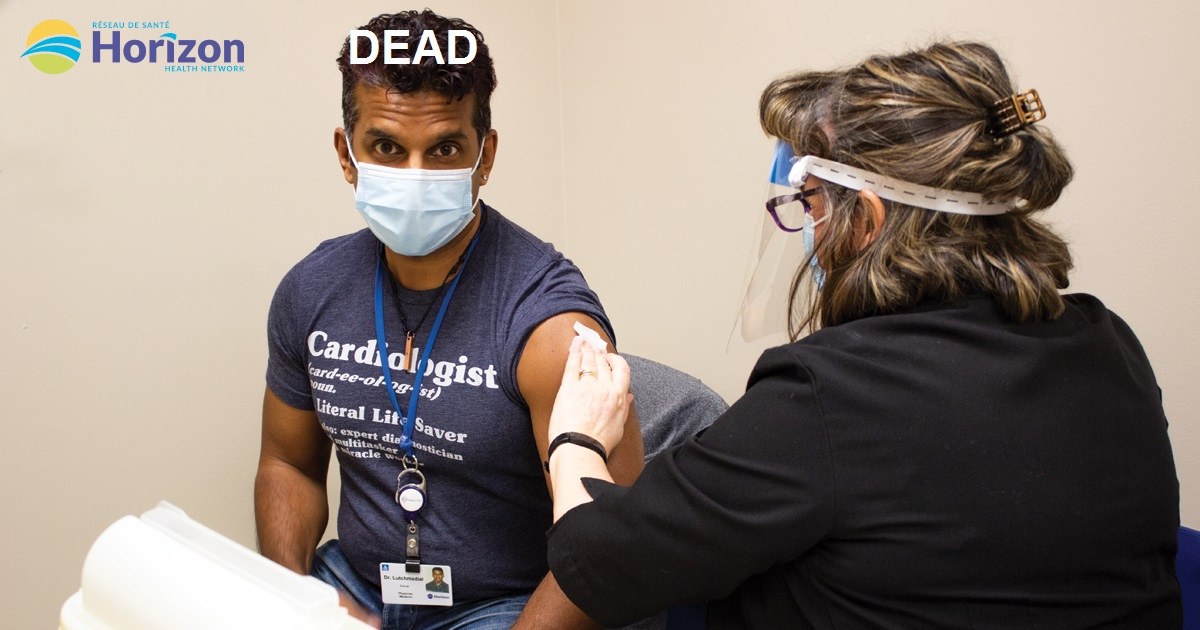 Texas Church Injects Young Children with COVID Shot in Halloween Celebration – Christian Churches Now Working with the CDC to Abuse and Murder Children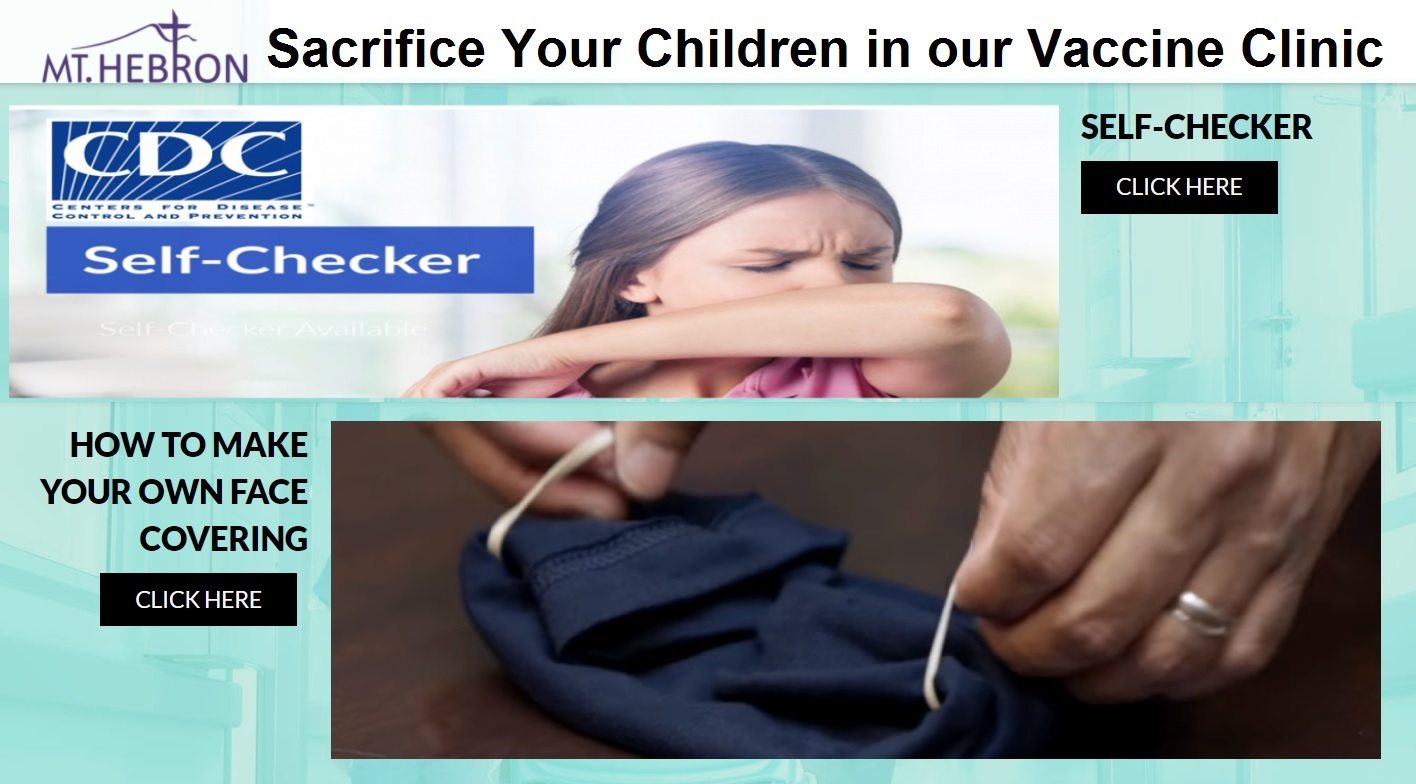 Grieving Mother Who Threatened Health Impact News for Publishing Daughter's Death following COVID-19 Shot Now Goes Public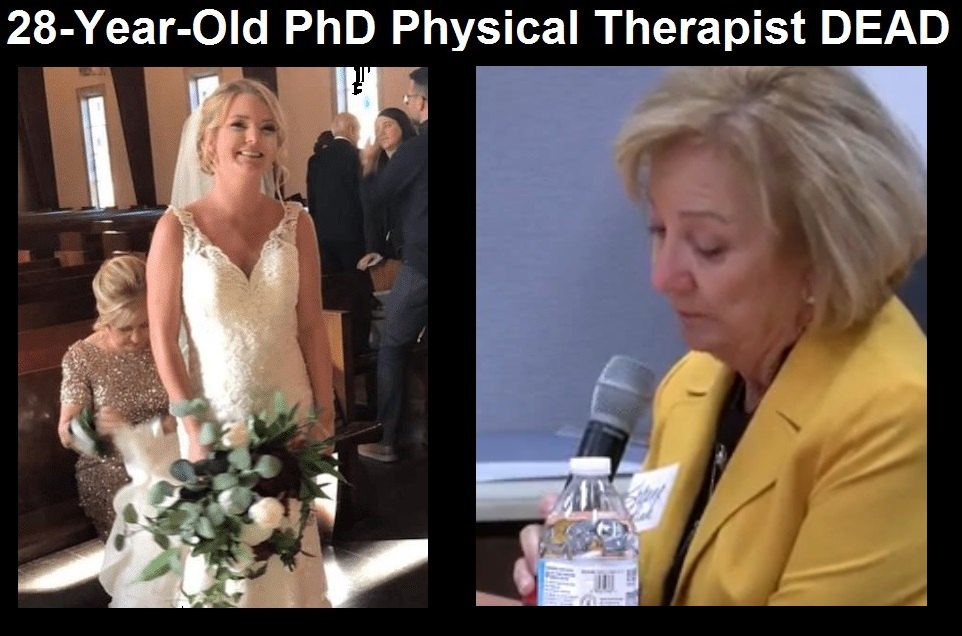 Do You Have Blood on Your Hands? Tens of Thousands of Children Age 5 to 11 Injected with Gene Therapy Shots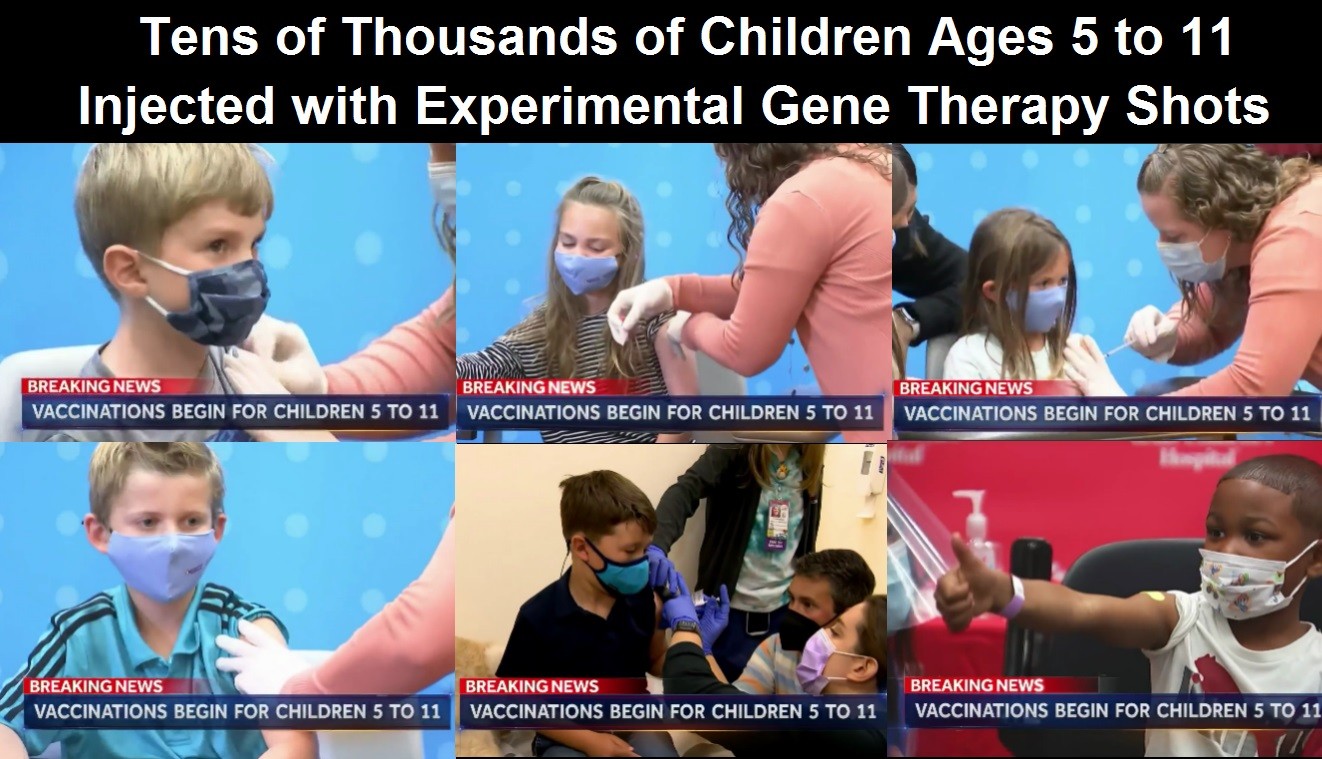 41 Year Old Florida Man Who Cursed Anti-Vaxxers Found Dead in His Home by Neighbors After Second COVID-19 Pfizer Shot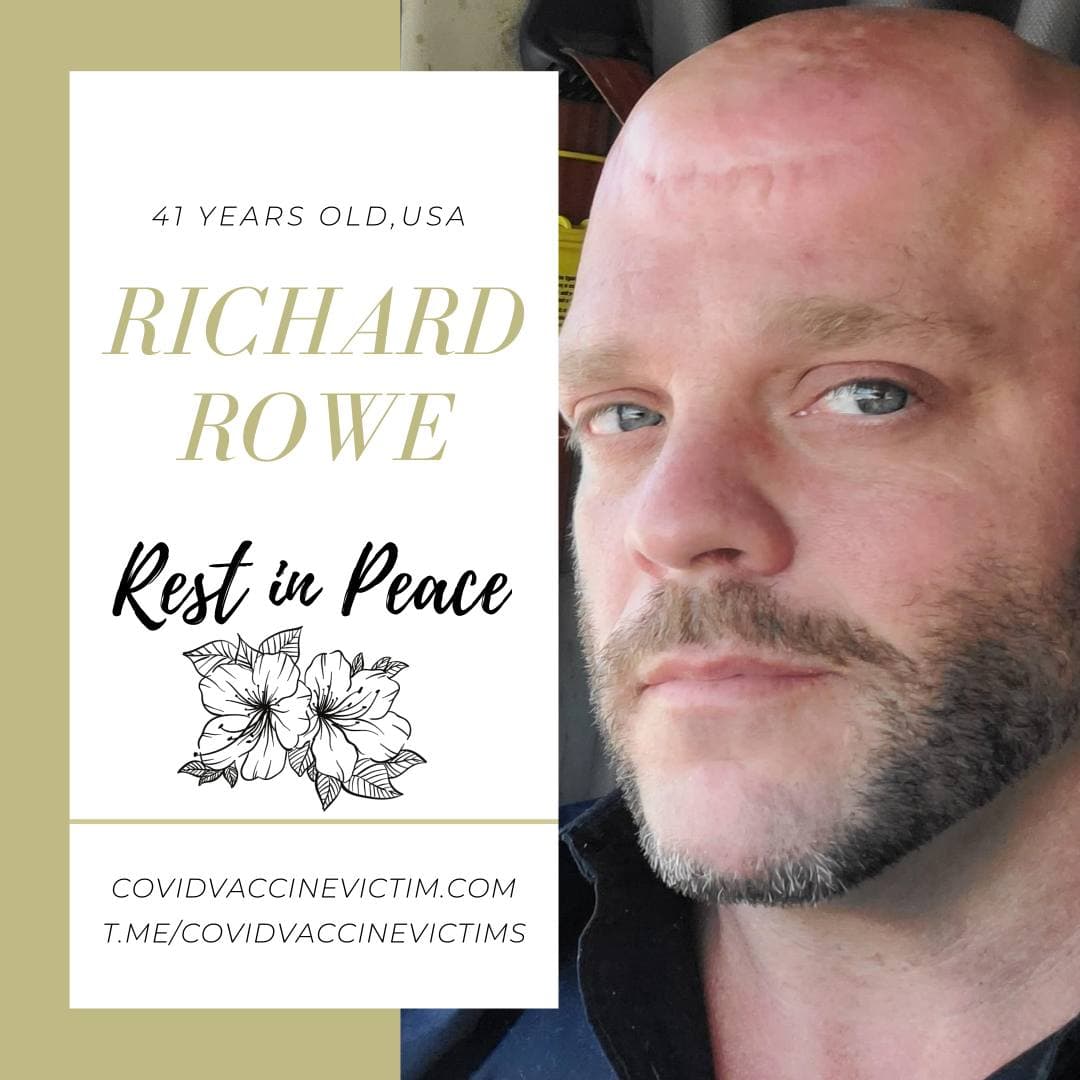 12-Year-Old In Germany Dies 2 Days After Pfizer COVID-19 Vaccine – 12-Year-Old in Thailand In ICU After Heart Problems Caused By The Pfizer Shot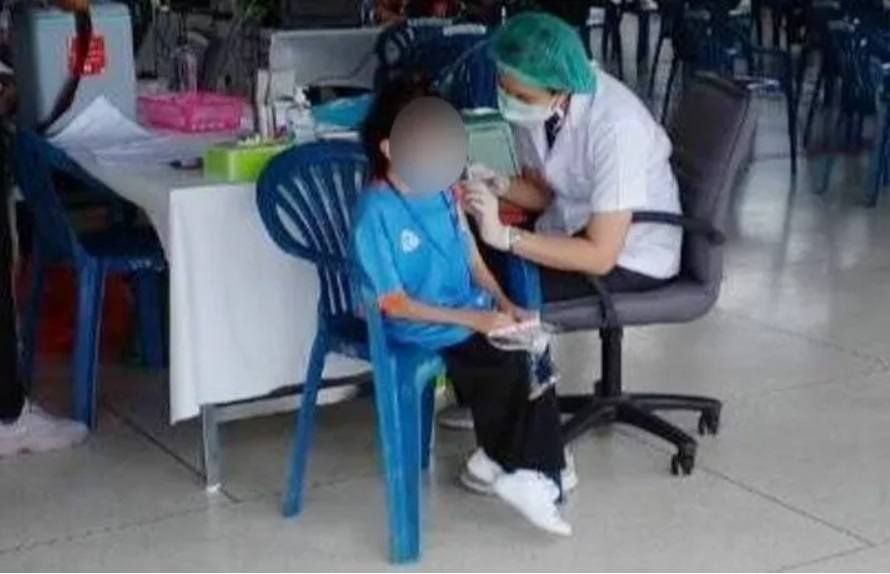 Whistleblower Reveals Fraud in Pfizer COVID Vaccine Trials as 5 to 11-Year-Olds Begin to be Injected – Vaccine Deaths and Injuries to Follow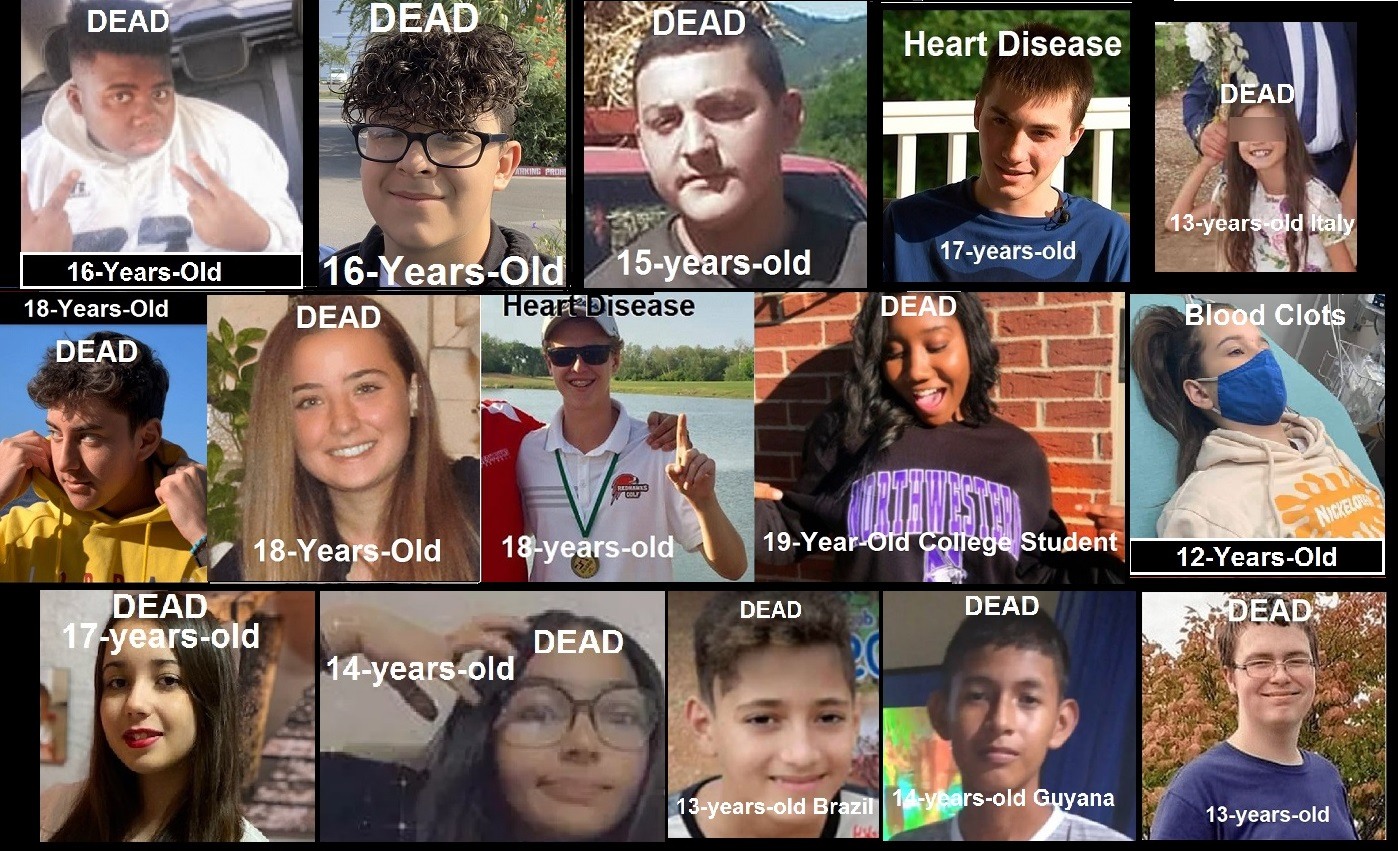 Doctors and COVID-19 Vaccine Injured Testify in Washington D.C. to Crimes Against Humanity – CDC, FDA, NIH, Fauci are No Shows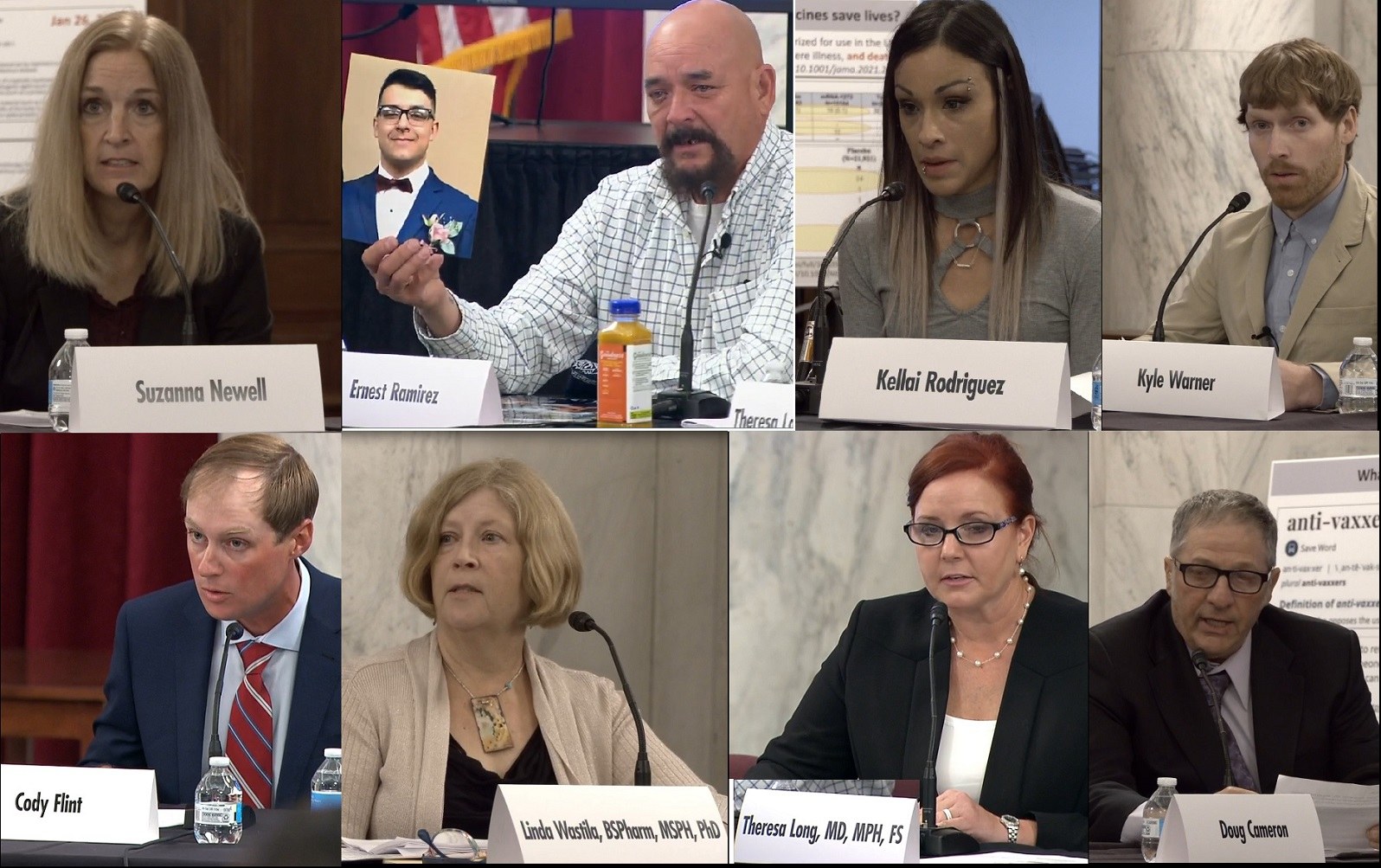 UK Stats Show 82% of COVID-19 Deaths and 66% of Hospitalizations were Among Fully Vaccinated for Past Month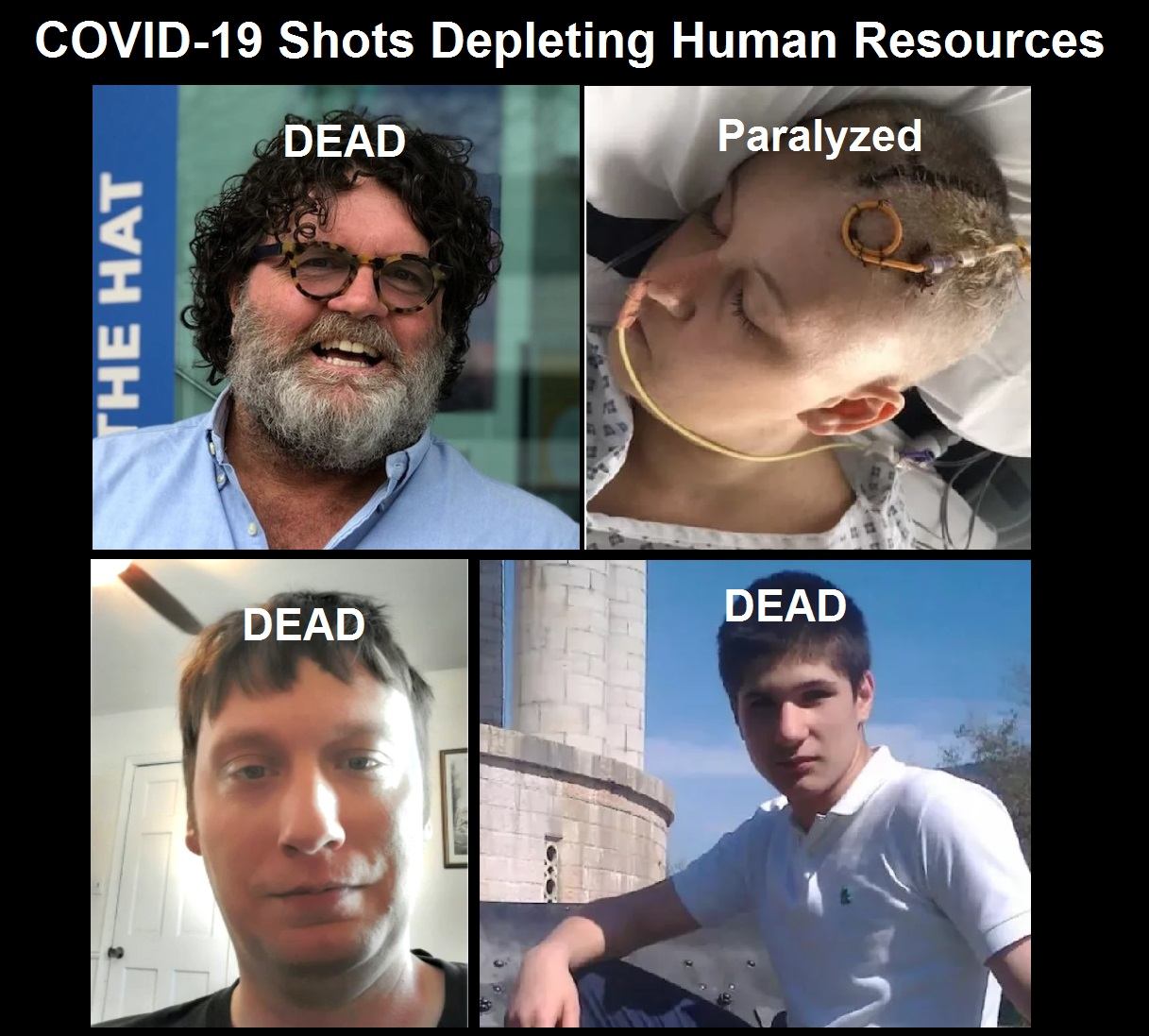 Fully Vaccinated are Suffering Far Higher Rates of Infection than the Unvaccinated, and It is Getting Worse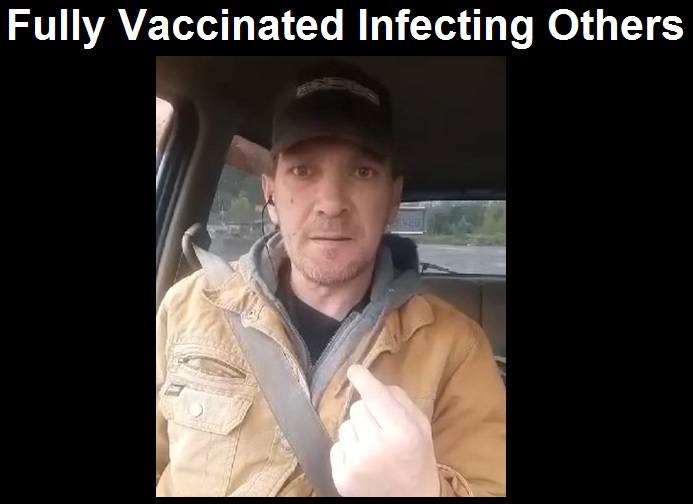 White House To "Quickly" Vaccinate 28 Million Children Age 5-11 as Deaths and Injuries Continue to Increase among 12 to 19-Year-Olds Who Received a COVID-19 Shot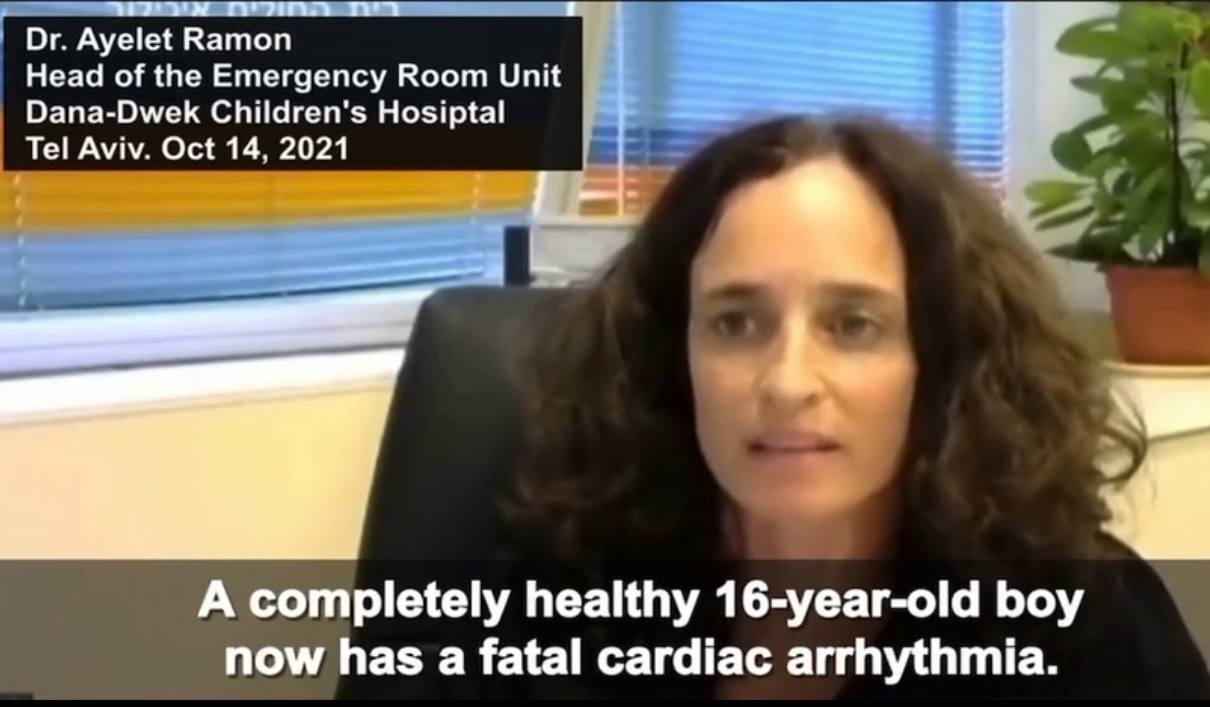 Evidence Clearly Shows Deaths are Increasing Worldwide After COVID-19 Shots – Major Labor Shortages Loom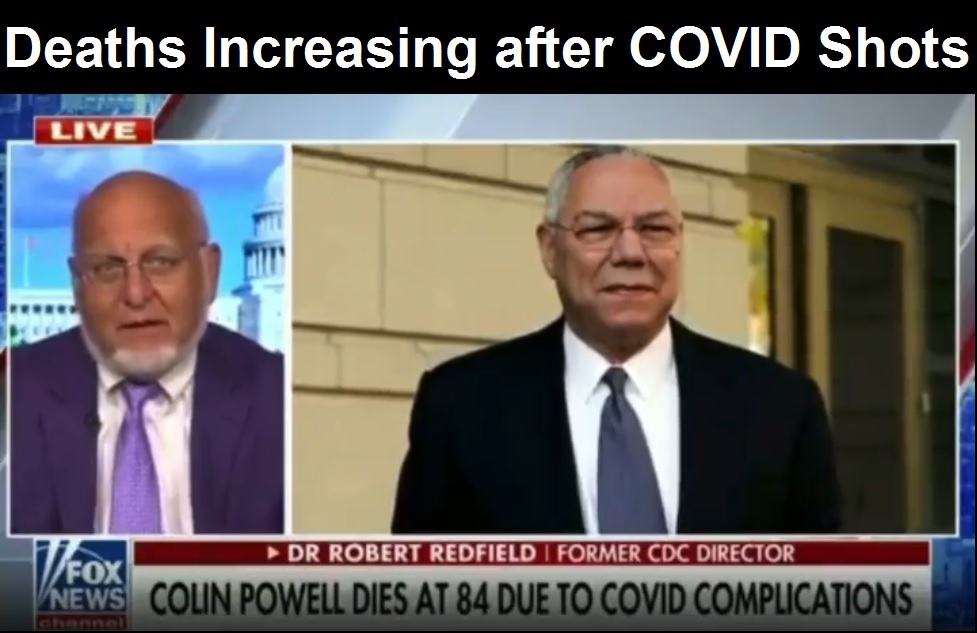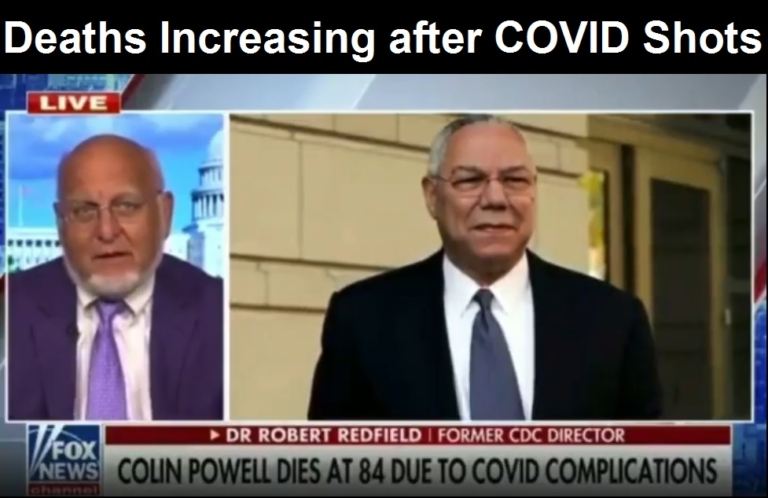 As Deaths and Injuries to Teens Increase After COVID-19 Shots Pfizer Asks FDA for Emergency Authorization to Inject 5 to 11-Year-Olds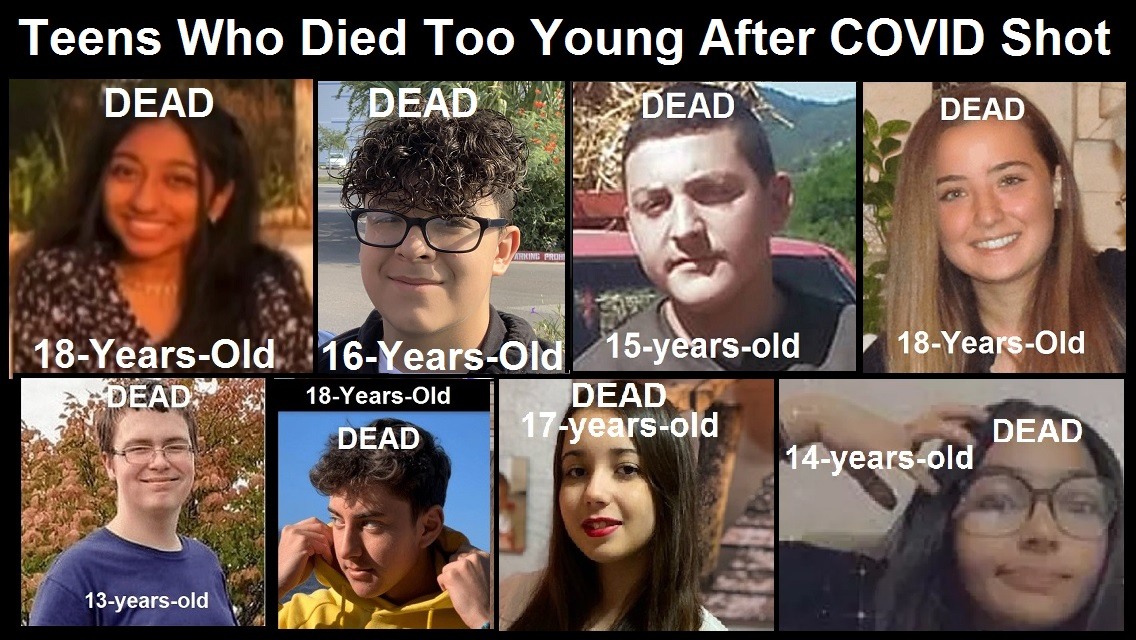 Post COVID-19 Injections: The Dead Don't Speak, but Those with Crippling Injuries Issue Warnings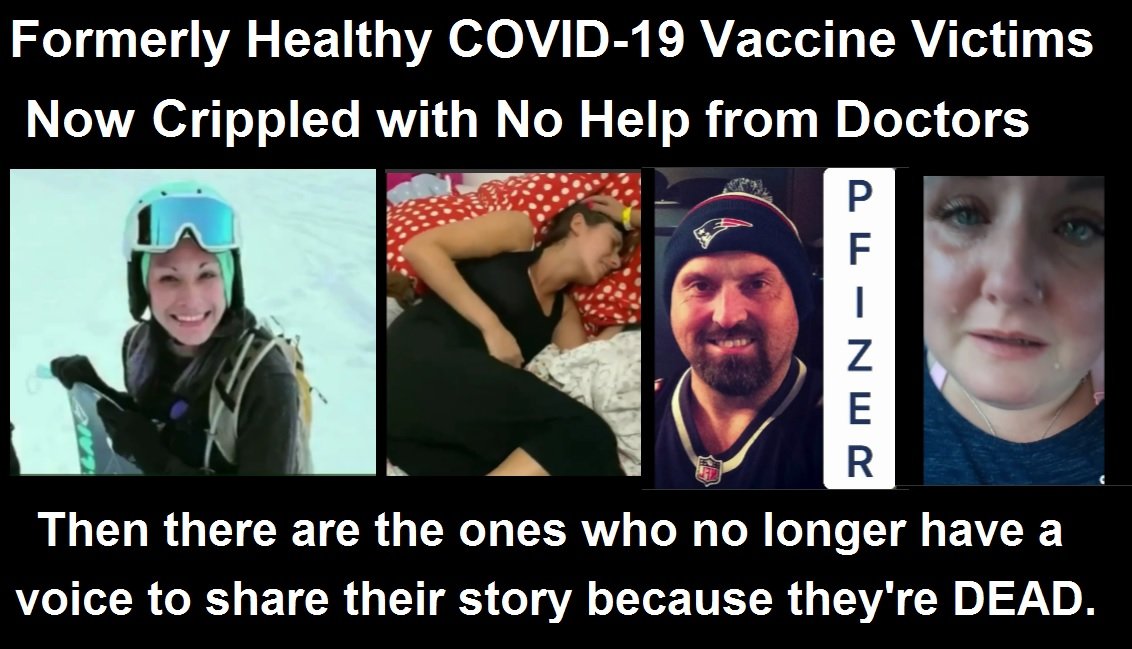 Denver Policeman Crippled After Mandatory Pfizer Shot – Are Law Enforcement the Key to Resisting Medical Tyranny?
1,969 Fetal Deaths Recorded Following COVID-19 Shots but Criminal CDC Recommends Pregnant Women Get the Shot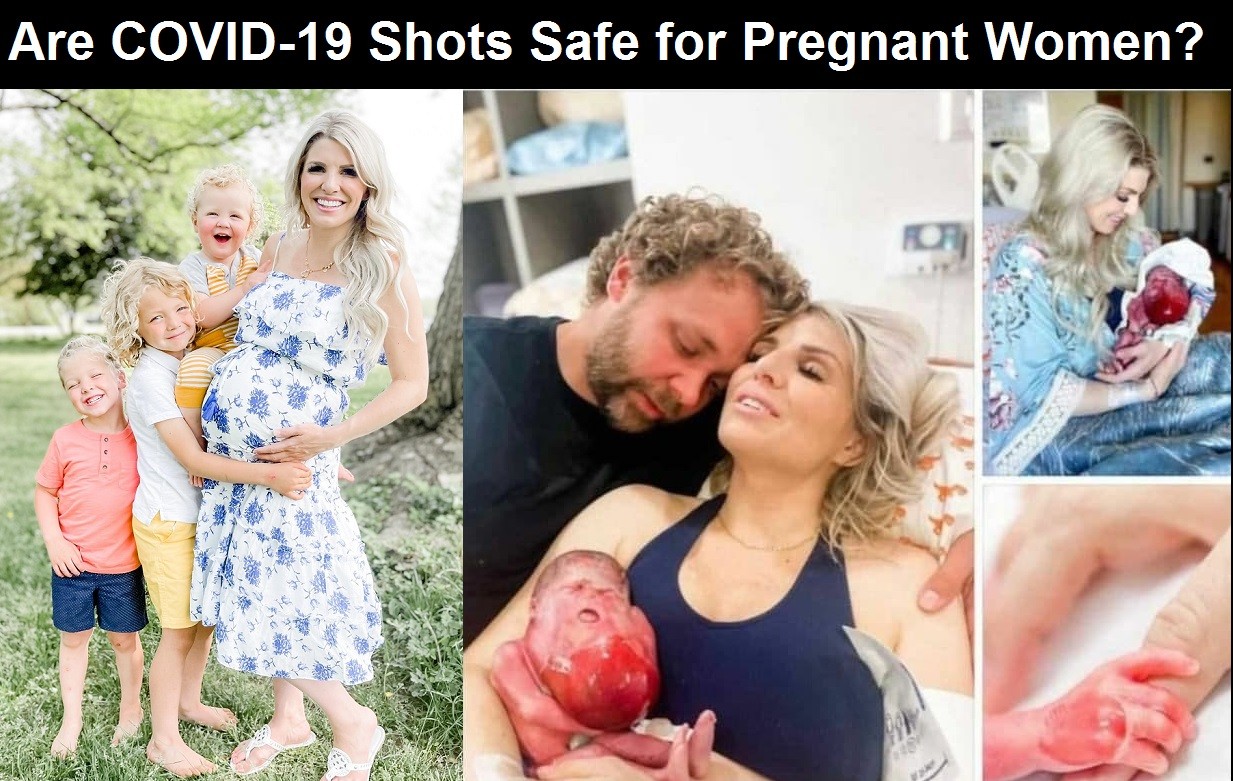 Study: COVID-19 Vaccines INCREASE Deaths and Hospitalizations from COVID-19 Based on Analysis of Most-Vaccinated Countries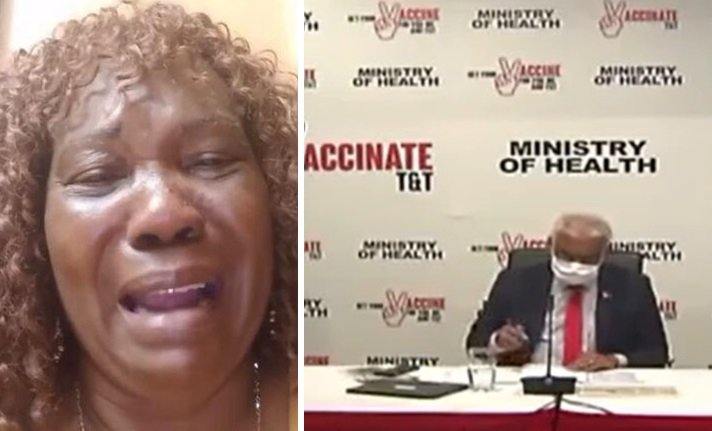 Whistleblower Lawsuit! Government Medicare Data Shows 48,465 DEAD Following COVID Shots – Remdesivir Drug has 25% Death Rate!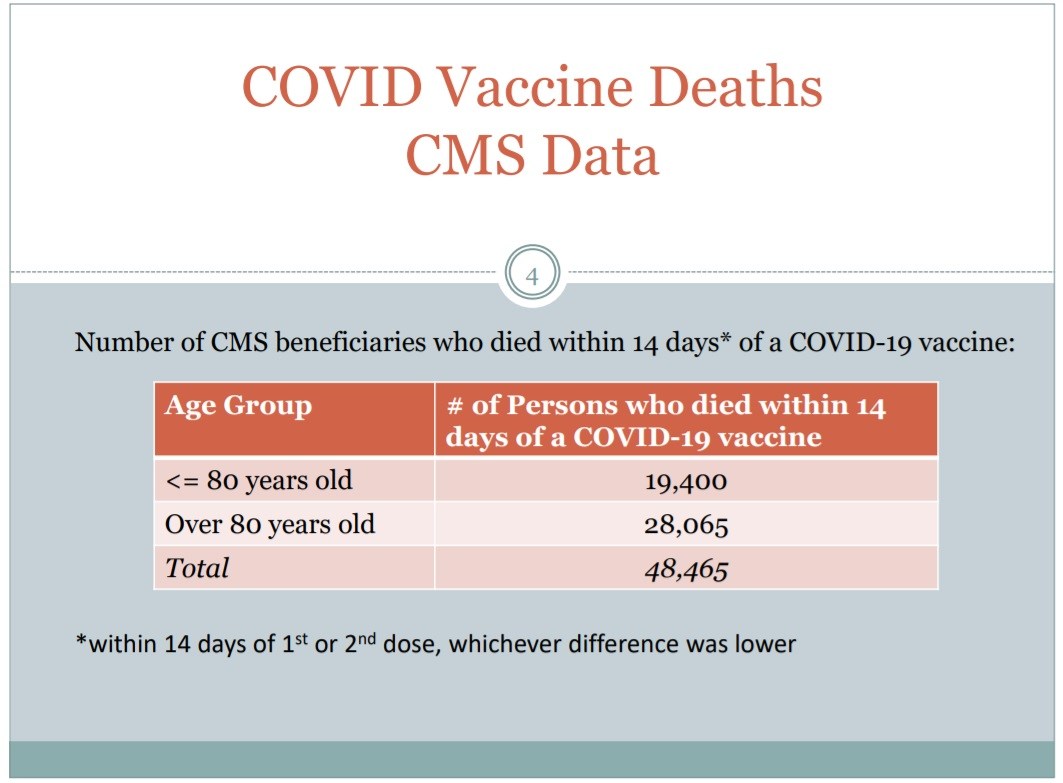 Mockers of Anti-Vaxxers Continue to Die After Taking a COVID-19 Injection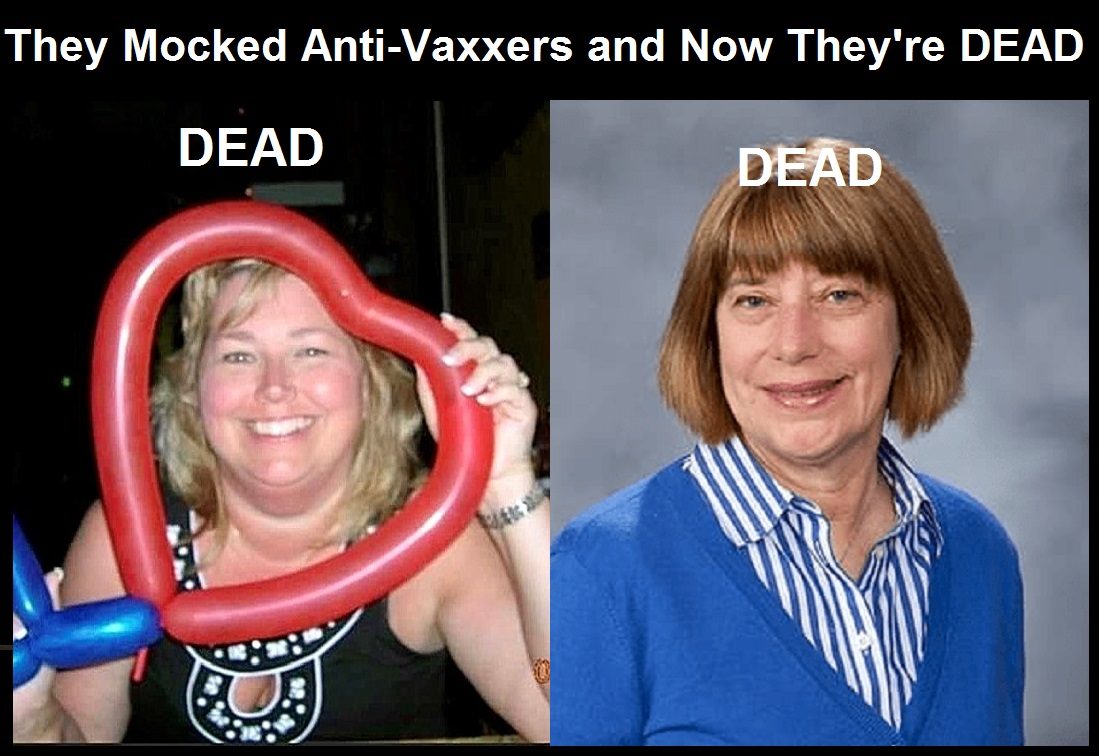 STUDY: Government's Own Data Reveals that at Least 150,000 Probably DEAD in U.S. Following COVID-19 Vaccines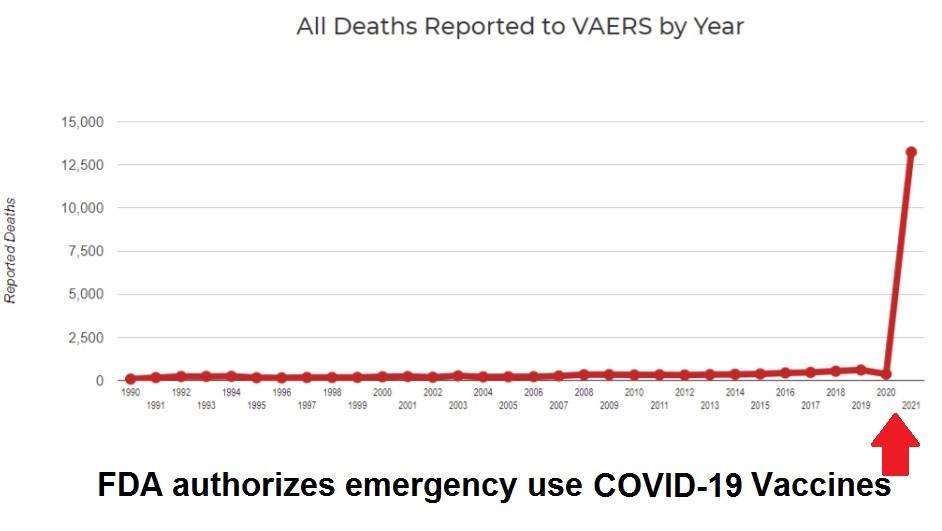 Local Detroit TV Asks for Stories of Unvaxxed Dying from COVID – Gets over 180K Responses of Vaccine Injured and Dead Instead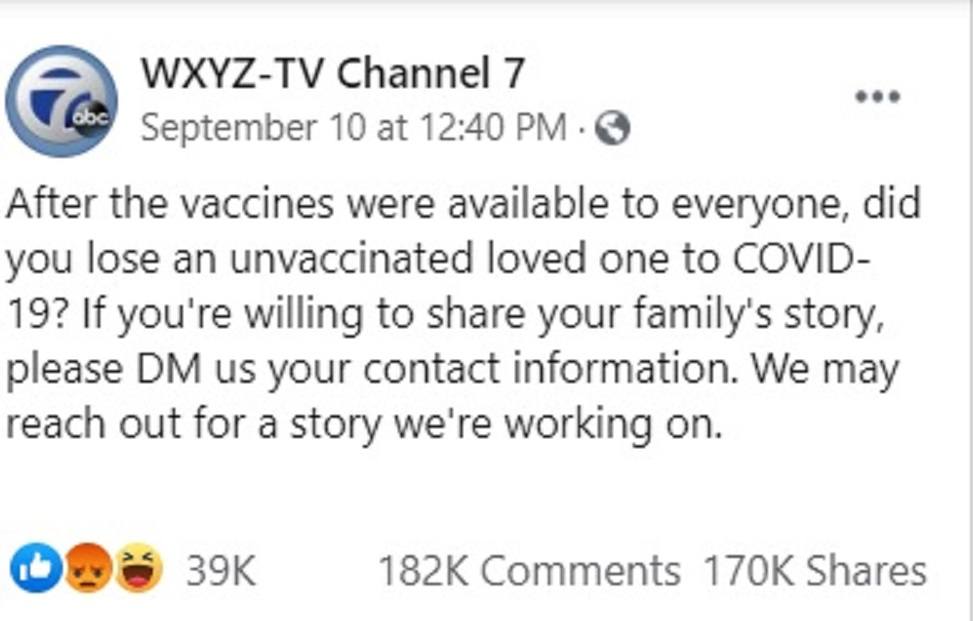 Teens 50X More Likely to Have Heart Disease After COVID Shots than All Other FDA Approved Vaccines in 2021 Combined – CDC Admits True but Still Recommends It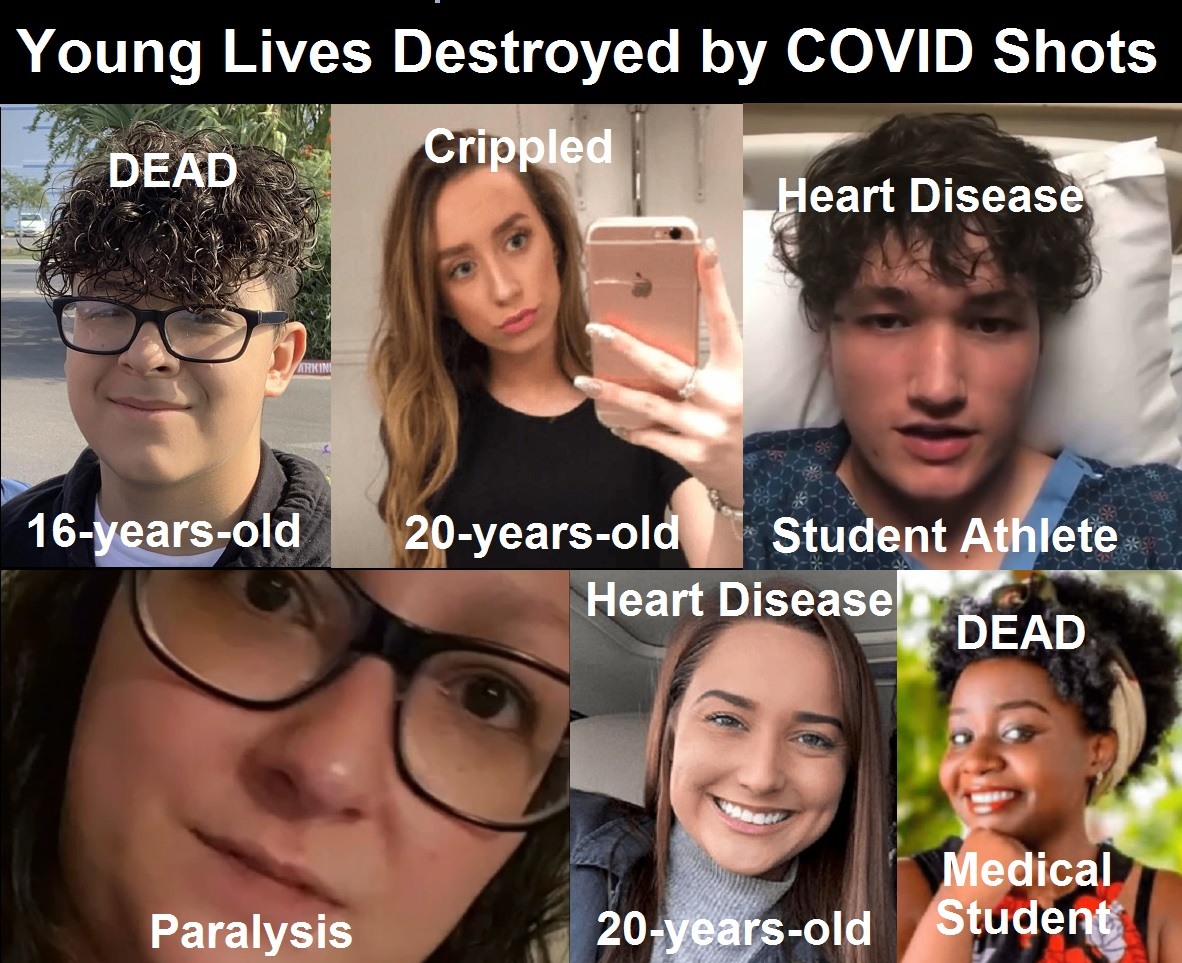 CDC: Teens Injected with COVID Shots have 7.5 X More Deaths, 15 X More Disabilities, 44 X More Hospitalizations than All FDA Approved Vaccines in 2021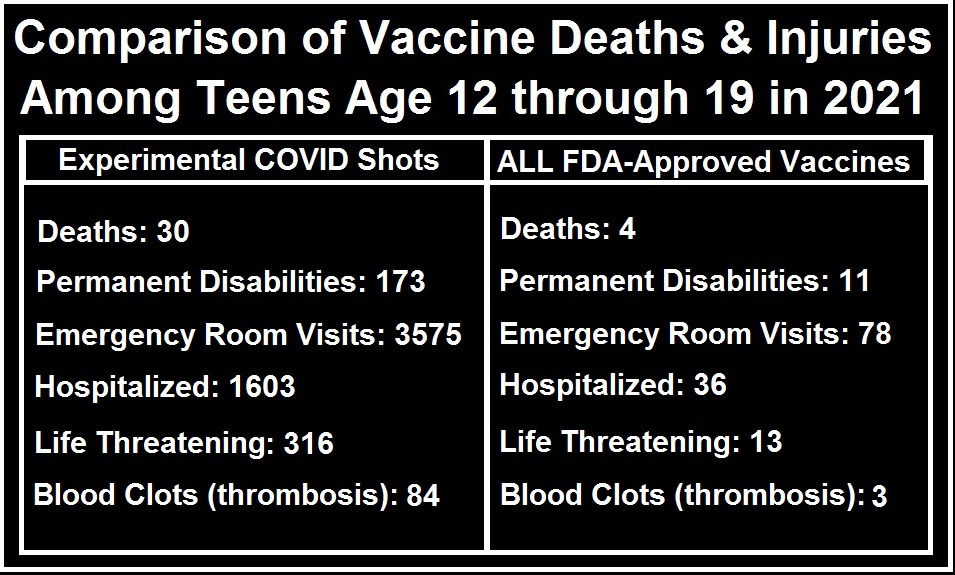 COVID Shots Are Killing and Crippling Teens in Record Numbers – Young Children Are Next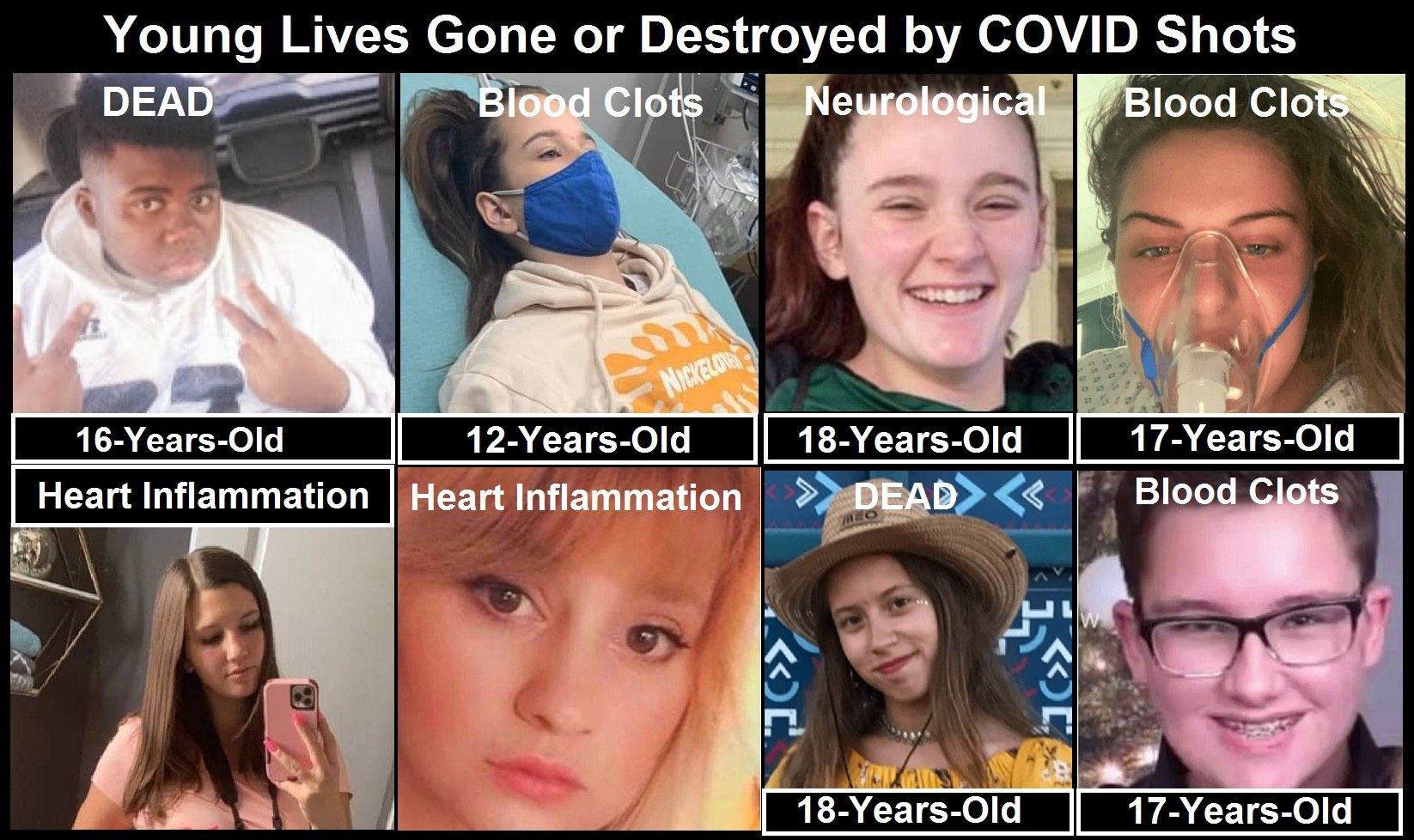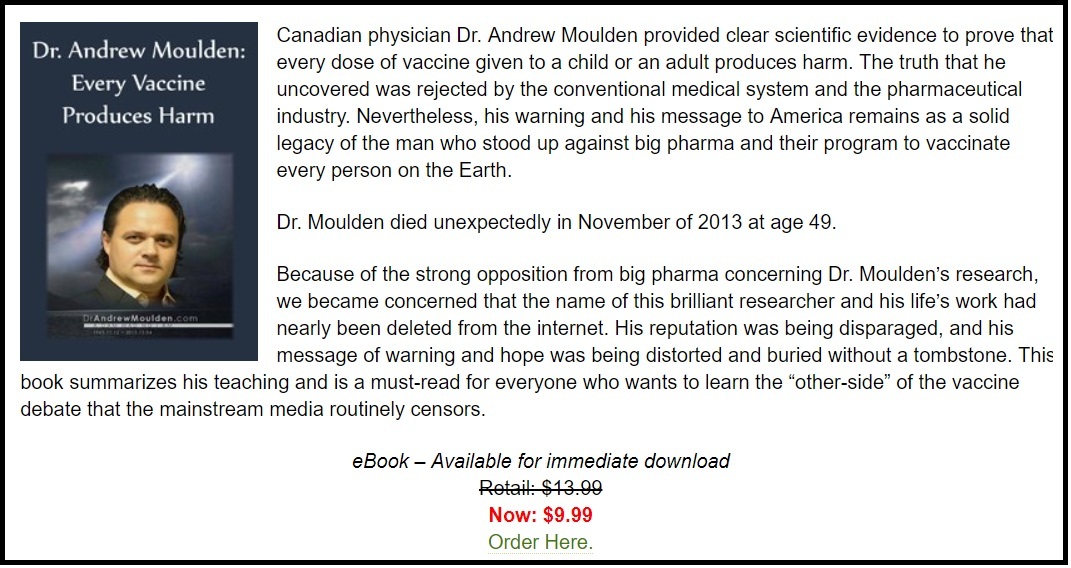 See Also:
Understand the Times We are Currently Living Through
How to Determine if you are a Disciple of Jesus Christ or Not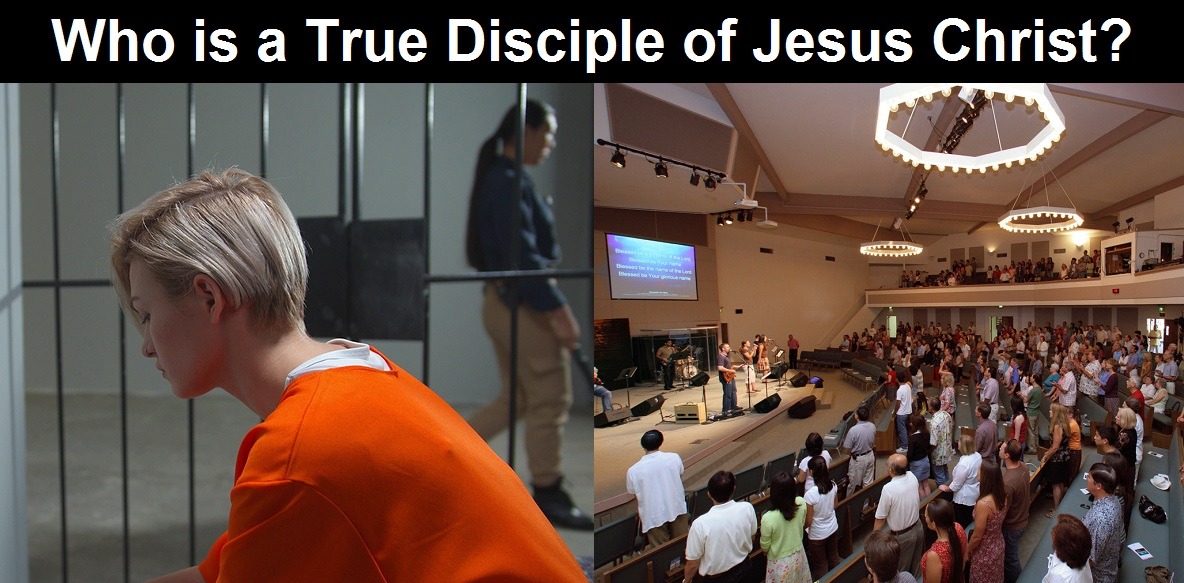 Synagogue of Satan: Why It's Time to Leave the Corporate Christian Church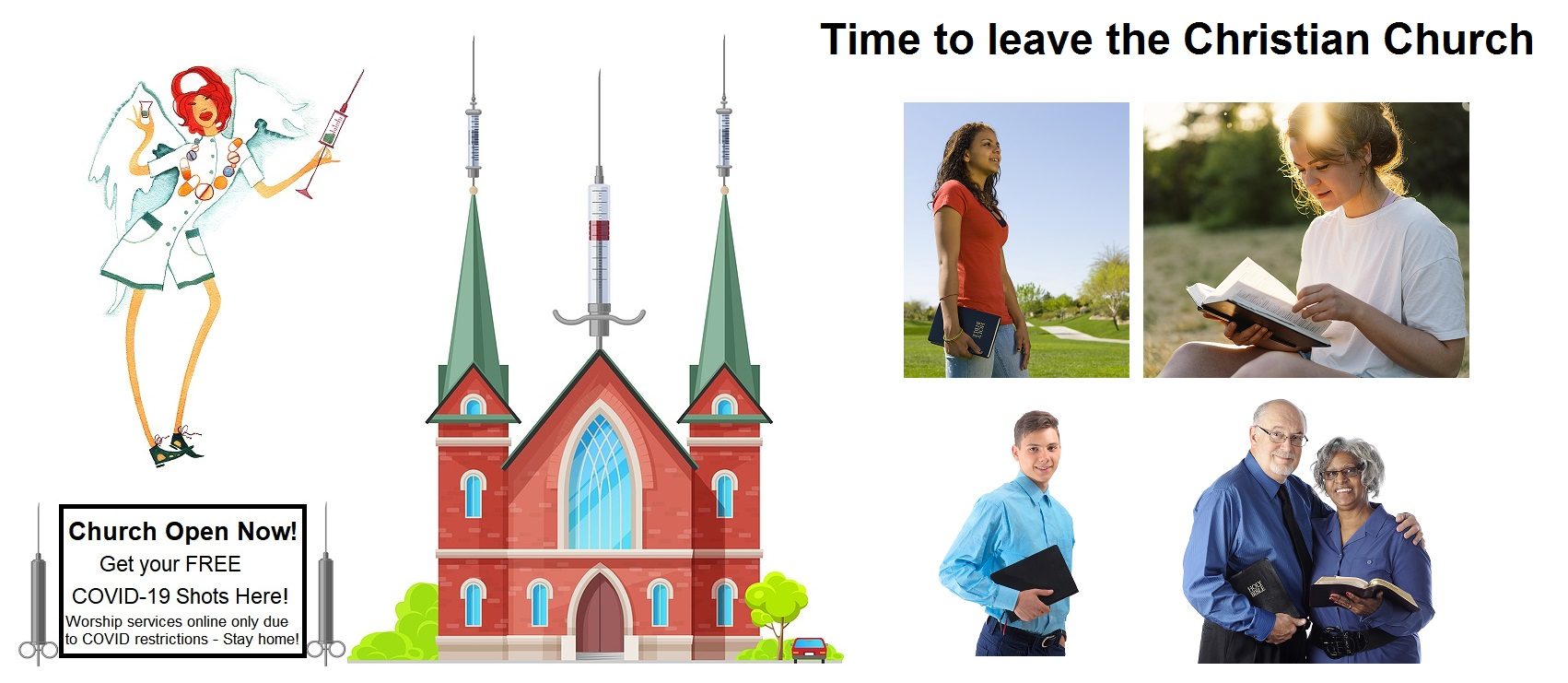 Who You Allow to Define "Sickness" Determines if You Live in Slavery, or Freedom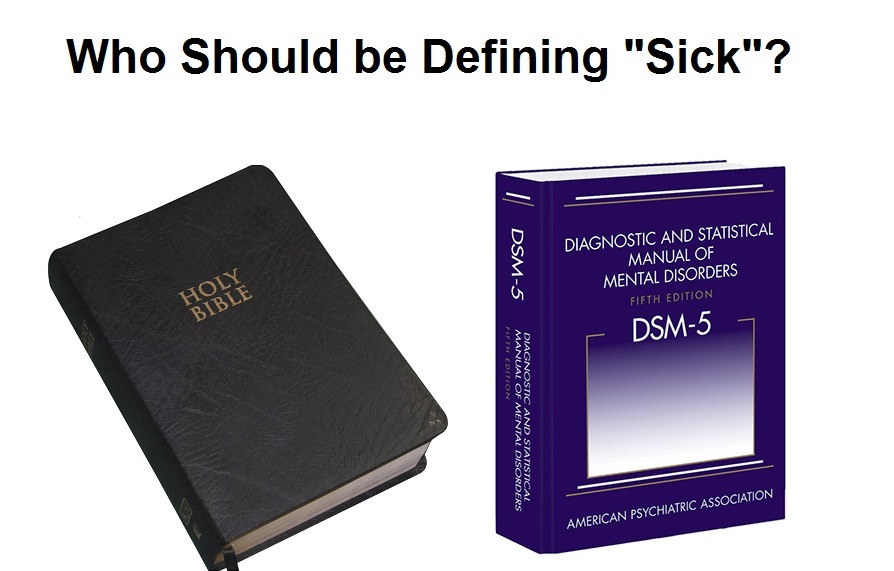 When the World is Against You – God's Power to Intervene for Those Who Resist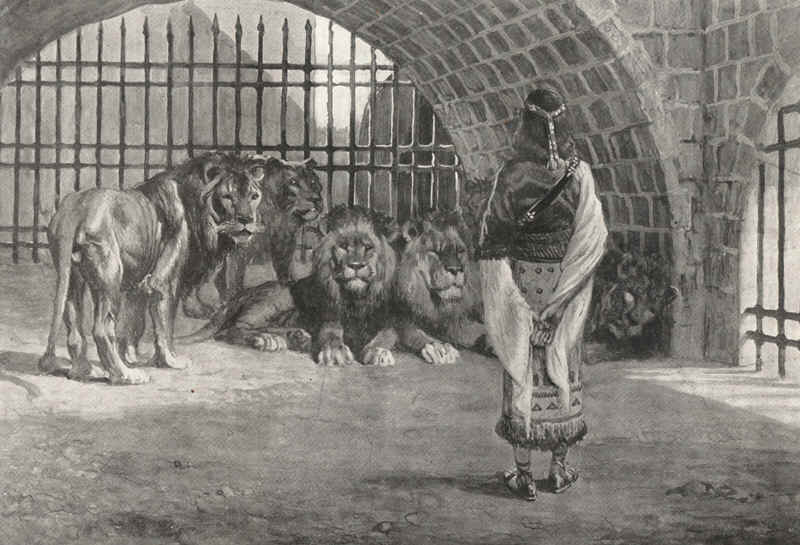 An Idolatrous Nation Celebrates "Freedom" Even Though They are Slaves to the Pharmaceutical Cult

What Happens When a Holy and Righteous God Gets Angry? Lessons from History and the Prophet Jeremiah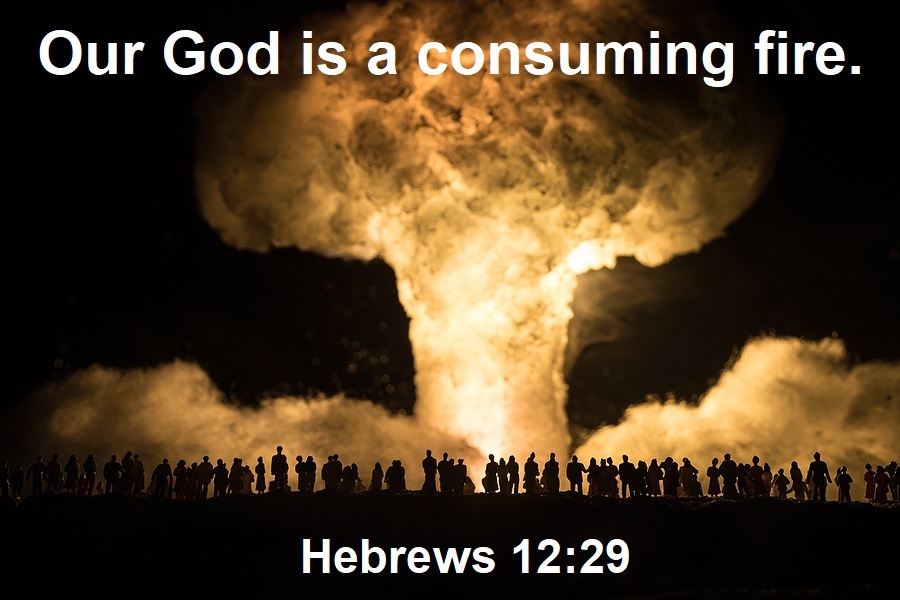 The Most Important Truth about the Coming "New World Order" Almost Nobody is Discussing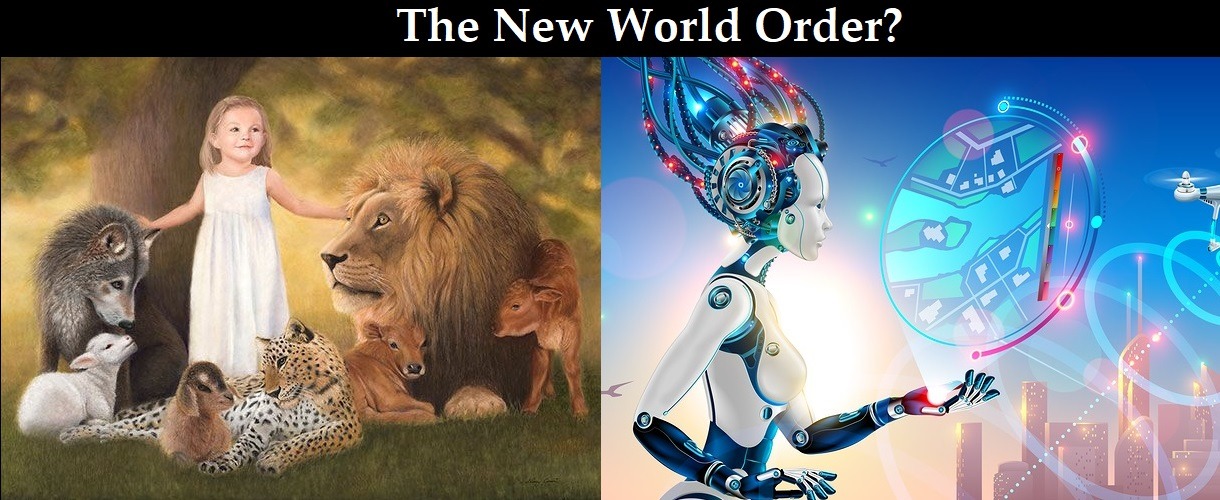 Insider Exposes Freemasonry as the World's Oldest Secret Religion and the Luciferian Plans for The New World Order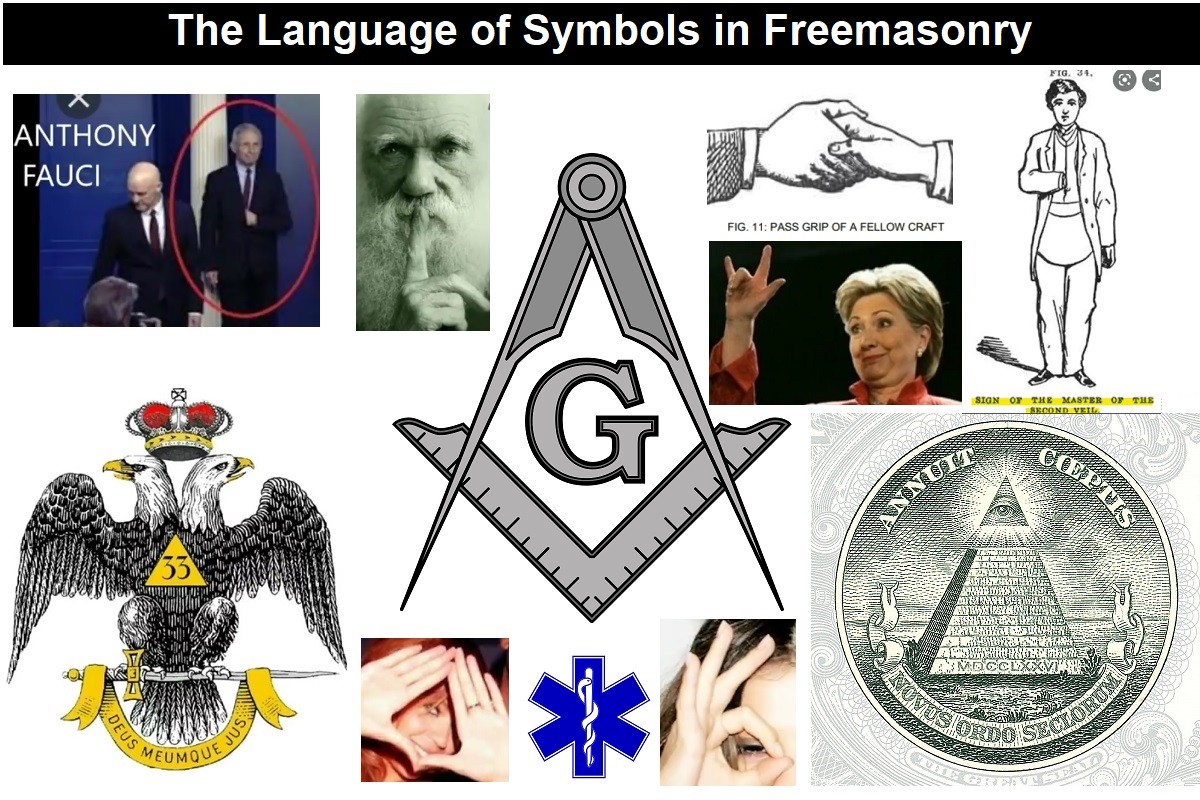 Identifying the Luciferian Globalists Implementing the New World Order – Who are the "Jews"?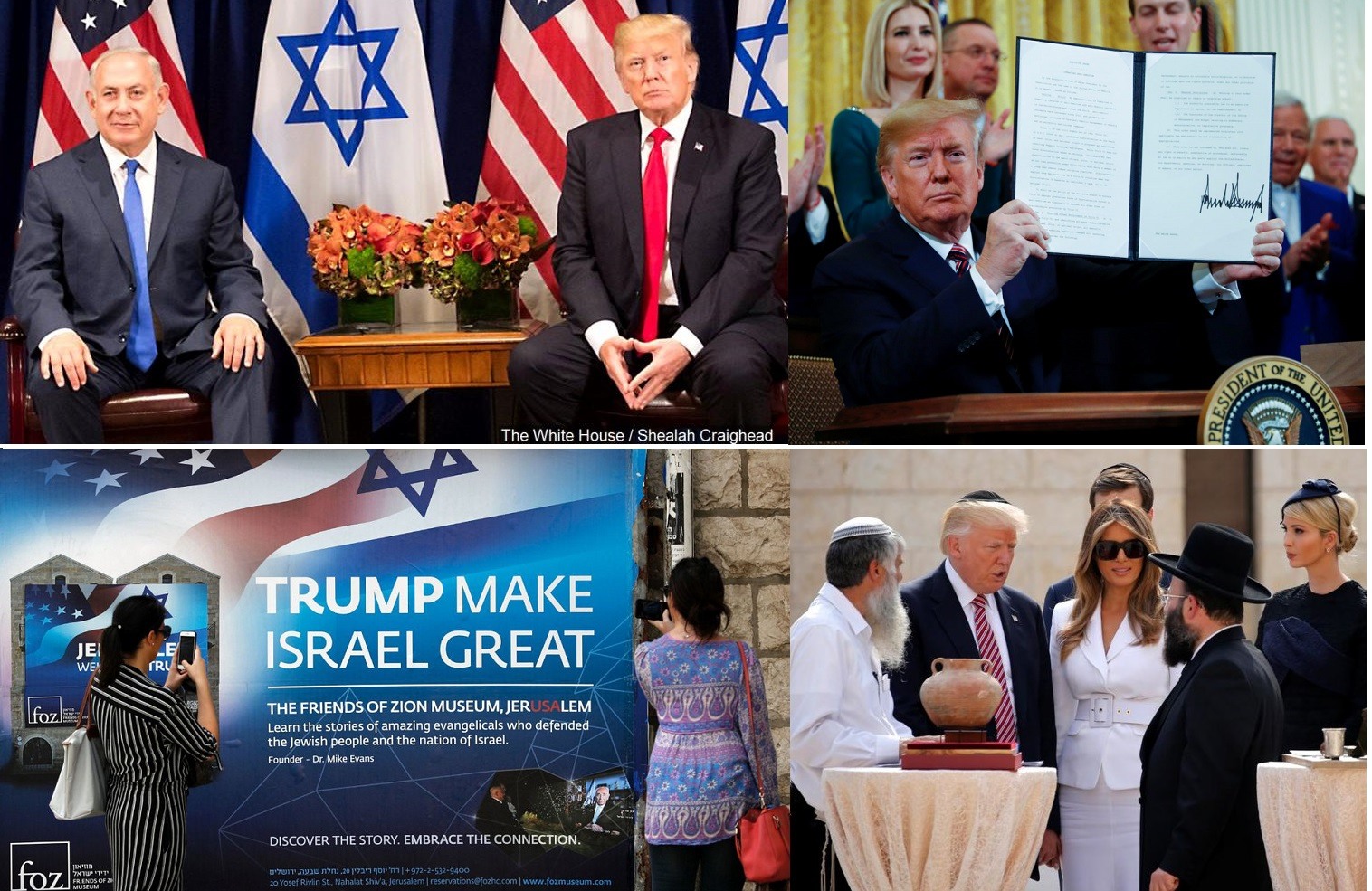 Published on December 18, 2022