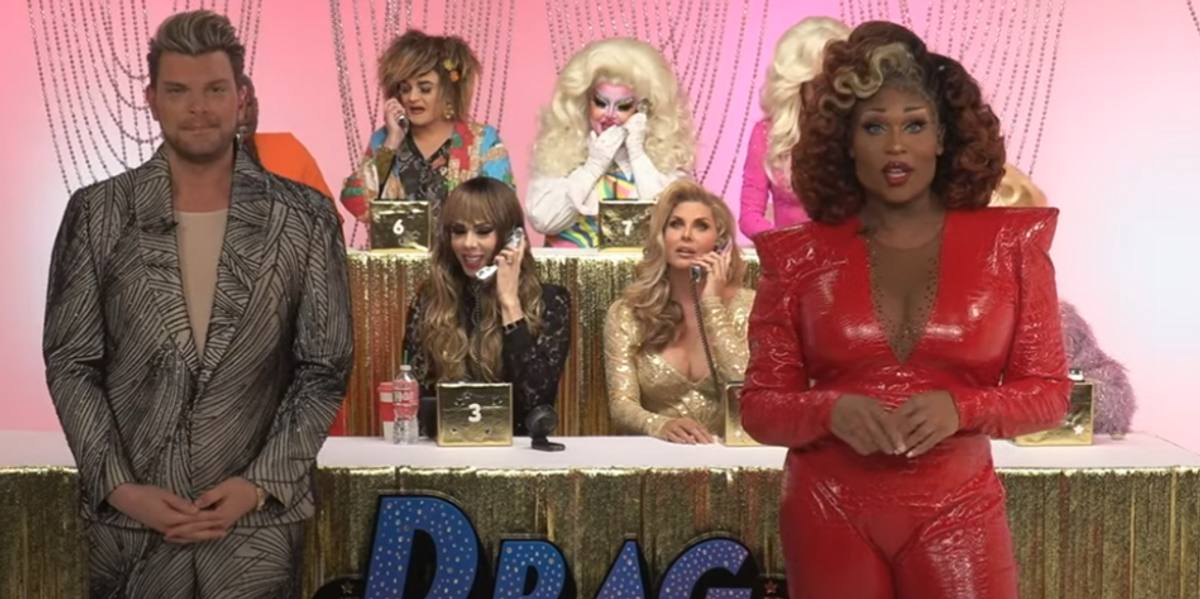 Numerous actors, musicians and comedians took part in the online telethon "Drag Isn't Dangerous", and actress Charlize Theron went so far as to say that watching drag queens "makes you a better person".
The telethon, TimCast reported, aired on Sunday, May 7, 2023, and featured popular performers including Amy Schumer, Adam Lambert, Melissa McCarthy, Kelly Osbourne, Lance Bass and Mandy Moore.
The broadcast also featured several comedians, including David Cross, Sarah Silverman and Whitney Cummings.
Among the segments of drag queens who appeared to be pretending to answer the phones were celebrity segments like a video message from Charlize Theron.
"It's really, in all seriousness, there are so many things that hurt and really kill our kids, and we all know what I'm talking about. And it's not a drag queen," Theron began.
"Because if you've ever seen a drag queen lip-sync for her life, it just makes you happier, it just makes you love more, it makes you a better person," the South African claimed.
u201cNEW ud83dudcf8 | Message from @CharlizeAfrica at #DragIsntDangerous telethon fundraiser to support drag artists amid recent anti-LGBTQ legislation. ud83dude0dud83cudf08 nnu201d
— the best of charlize theron (@the best of charlize theron) 1683504828
Another segment of the show included a sketch showing a young boy in the dressing room of two drag queens, one of whom was supposed to be the boy's uncle. The drag queens give the boy a book dealing with the themes of "inclusion, equality and respect," before his mother enters the room to ask if he would be safer at an "amusement park, conversion therapy or NRA convention." "
The boy replies, "Personally, I find the art form inspiring."
As the mother insists, one of the drag queens asks, "Look, lady, where do you think this kid will feel safer, a room full of drag queens or a room full of Q-Anon Shamans?"
In another appearance, actor Jesse Eisenberg said: "The recent demonization of drag culture has been very disturbing and completely shocking to me."
Comedian Sarah Silverman stated that "the number one killer of children is guns, and these NRA pawns are deflecting it with a completely fabricated issue that endangers the drag community. The hypocrisy is astounding."
The GoFundMe page for the event raised more than $530,000.
Promotional images indicated that the event was sponsored by organizations including the ACLU, Black Queer Town Hall, GLAAD and many more.
Do you like Blaze News? Bypass the censors, sign up for our newsletters and get stories like this straight to your inbox. Register here!