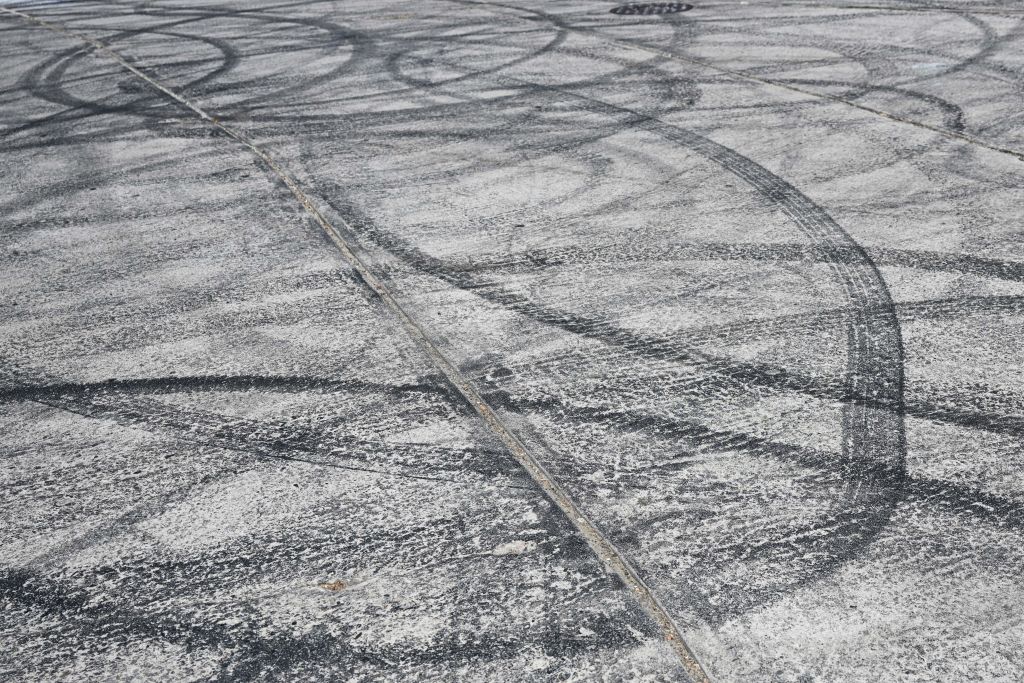 Tire skid marks from drivers doing burnouts and "donuts" on Bellevue Ave near Bob's Market are seen in the Angelino Heights neighborhood of Los Angeles, on Aug. 26, 2022. (Patrick T. Fallon/AFP via Getty Images)
LOS ANGELES—Officers arrested nearly three dozen people at multiple street takeovers around the San Fernando Valley, according to a broadcast news report May 6.
Officers Friday night arrested and released around 30 spectators who lined seven intersections, four people were accused of reckless driving and one person was arrested for having a gun, according to ABC7. Twelve vehicles were impounded.
Video showed a dark pickup truck and a silver sedan speeding around intersections dangerously close to spectators.
Details were not available from the Los Angeles Police Department Media Relations Unit, Officer Drake Madison told City News Service.