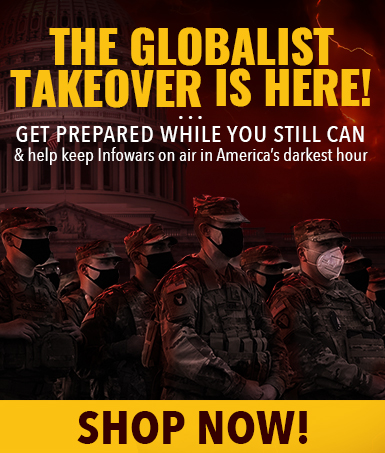 Donald Trump Jr. has officially joined the encrypted chat app Telegram.
Don Jr. says he took over a channel on the end-to-end encrypted messenger after Silicon Valley oligarchs banned his father President Donald Trump from virtually every platform earlier this month.
"Big Tech has gotten out of hand and it's clear that many of you would like to connect on a platform that doesn't stifle Free Speech – I hear you," Don Jr. said in a message.
"I now have ownership of this channel and will be posting original content for you guys."
See Don Jr's message below:
Hey guys, Don Jr. here. I'm excited to be on Telegram. I think you guys saw when the conservative purge started on some of the other social media platforms, I tried to get ahead of it, I put out a thing, you know 'Send me your emails let me know where you're at, go to DonJr.com, just let me know where you land, because if I'm thrown off of one of these platforms I want a place to communicate with my friends.
I did that. I literally got well over a million emails, closer to two million emails, in a period of two days. I started thinking about that, and then I saw the Don Jr. page on Telegram which I'd been using in sort of a personal capacity for a while, but then saw there was a Don Jr. page, the creator there was kinda running it as a bot basically taking my Twitter, my Instagram, my Facebook, aggregating all of it, putting it up there. He was kind enough to just say, 'Hey, here use the platform, because we believe in free speech, we want a place for conservatives to land.
Earlier this month, President Trump was censored by numerous social media apps, including Facebook, Twitter, Reddit, Twitch, Shopify and YouTube, which claimed he might use their platforms to incite violence after the January 6 breach at the US Capitol.
In the meantime, liberals have set their sights on alternative social media apps like Telegram and Gab, after the cancel culture crowd was successfully able to de-platform Twitter competitor Parler.
It remains to be seen whether President Trump will be popping in for cameos on Don's Telegram, or whether the president will get his own channel.
You can also follow Infowars and affiliates at the following Telegram channels:
Alex Jones: https://t.me/AlexJonesChannel
Infowars: https://t.me/infowarslive
Owen Shroyer: https://t.me/Owen_shroyer
Paul Joseph Watson: https://t.me/pjwnews
---
Big Tech Weaponized Qanon and January 6th Event To Purge Conservatives