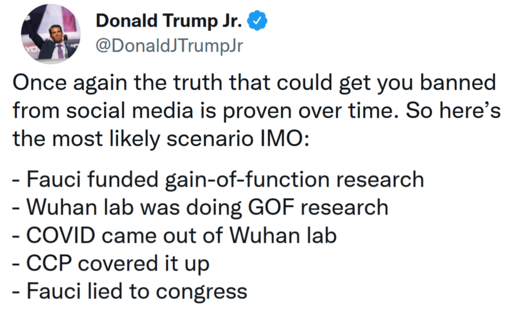 And they are still lying.
Our local health department ran billboard ads saying "The Mask Will Protect You"
Well, no it doesn't. It makes you FEEL protected, but there is no science to the mask, unless you consider psychiatrics.
Calling the vaccine a vaccine is also a lie. It isn't a vaccine, it does not prevent you from getting sick and much worse it does not prevent you from spreading the virus. If you're 80 year old grandmother dies from COVID, its likely you gave it to her.
The vaccine doesn't even stop you from dying from the virus.
Its lie after lie after lie with these people. I don't even think they are capable of telling the truth.
I have a list of these lying fucks. What goes around comes around.