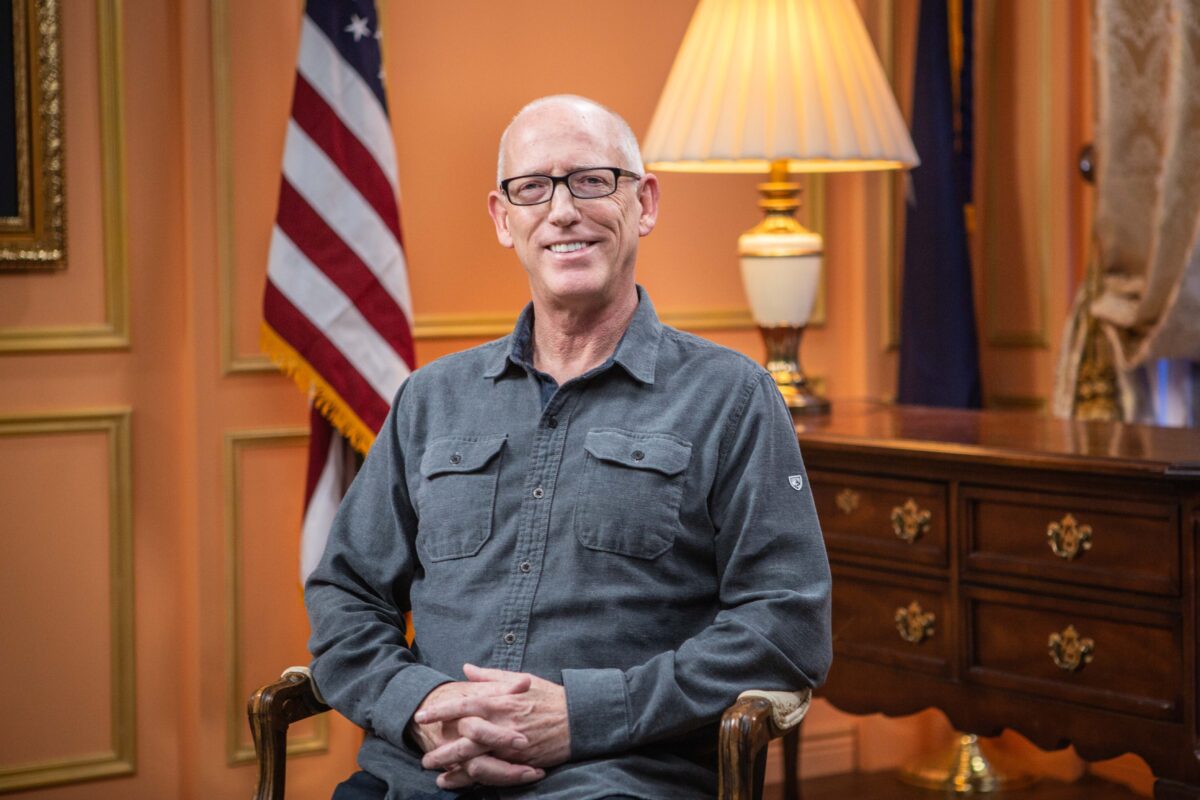 Dilbert comic strip distributor Andrews McMeel Universal (AMU) has announced it will no longer work with the creator of the cartoons, Scott Adams, following allegedly racist comments he made.
In a statement, Andrews McMeel chairman Hugh Andrews and CEO and president Andy Sareyan said Universal is" severing our relationship" with Adams, adding that the "process of this termination will extend to all areas of our business with Adams and the 'Dilbert' comic strip."
"As a media and communications company, AMU values free speech. We are proud to promote and share many different voices and perspectives," Andrews and Sareyan wrote. "But we will never support any commentary rooted in discrimination or hate. Recent comments by Scott Adams regarding race and race relations do not align with our core values as a company."
"Our creator-first approach is foundational to AMU, and we deeply value our relationships with our creators. However, in the case with Adams, our vision and principles are not compatible."
Cartoonist, satirist, and political commentator Adams, 65, began the "Dilbert" cartoons strip in 1989, and it now appears in more than 2,000 newspapers, in 57 countries, and in 19 languages, according to its official website. 
The comic strip gained widespread popularity thanks to its satirical humor about office culture, which struck a chord with Americans.
Dilbert Dopped by Media
However, "Dilbert" has since been dropped by several media outlets following comments Adams made on Feb. 22 on his podcast, "Real Coffee with Scott."
"Based on the current way things are going, the best advice I would give to white people is to get the [expletive] away from black people, just get the [expletive] away," Adams said on his program. "Wherever you have to go, just get away, cause [sic] there's no fixing this."
His comments came in response to a Rasmussen poll which asked 1,000 Americans whether they agree or disagree with the statement: "It's OK to be white."
The poll, which has a margin of sampling error of plus or minus three percentage points, with a 95 percent level of confidence, found that 26 percent of the black Americans who responded disagreed that it is OK to be white and 21 percent said they weren't sure.
"Add them together and that's 47 percent of black respondents [who] were not willing to say [it is] OK to be white," Adams said, referring to the results of the poll. "If nearly half of all blacks are not OK with white people—according to this poll, not according to me—according to this poll, that's a hate group, and I don't want to have anything to do with them."
Volunteering for Black Lives Matter
Adams is white, but previously identified as a black man.
His comic strip was promptly dropped by a string of publications, including The New York Times, The Los Angeles Times, The Washington Post, San Antonio Express-News, USA Today Network, The Press Democrat, and the Cleveland Plain Dealer.
Amid the backlash, Adams appeared on an episode of black commentator Bryan "Hotep Jesus" Sharpe's podcast on Feb. 26, where he addressed his comments while noting that he decided to identify as a black man several years ago.
Part of the reason he did this, according to Adams, is because he was spending "tons of time working on things that were directly benefiting the black community, a lot of the things I was advocating for," including volunteering to work for Black Lives Matter (BLM), ending "systemic racism," and advocating for more police to work body cameras as part of concerns over "police brutality."
He said he is no longer giving his support to BLM.
"My personal opinion is that systemic racism is the reason that it's hard for people to get along," he said, adding that he has discovered that "the price of free speech is really high" and that he had made the recent comments on his podcast to "extend the conversation to something that everybody needs to hear."
Musk Defends Adams
Clarifying his remarks, Adams said: "It's a little bit smarter for me to stay away from a group that has been brainwashed to dislike me exactly. I'm a rich white guy in America, I'm very right and center in the crosshairs. Now does that mean that everybody should avoid their neighbor? No. Does that mean I'm never going to talk to a black person? No. Does that mean I won't hire black people, no, it doesn't mean anything."
He noted that so far no one has disagreed with his statement that "you should avoid groups of people who are likely to have negative opinions about you, on average."
"What I have seen disagreement on—and I agree with this criticism—is that the Rasmussen poll that I was looking at said that something like close to half of all black Americans who were polled were unwilling to say that 'It's OK to be white.' I would agree that the data is not good," he said.
On Twitter late on Sunday, Adams wrote: "We are at the phase in which people are hallucinating they disagree with me, but they can't name the disagreement. Sometimes where there is smoke there is just steam from a dryer vent."
Twitter CEO Elon Musk defended Adams in a post on the platform, writing on Sunday that U.S. media was previously "racist against non-white people, now they're racist against whites and Asians. "
Melanie Sun contributed to this report.