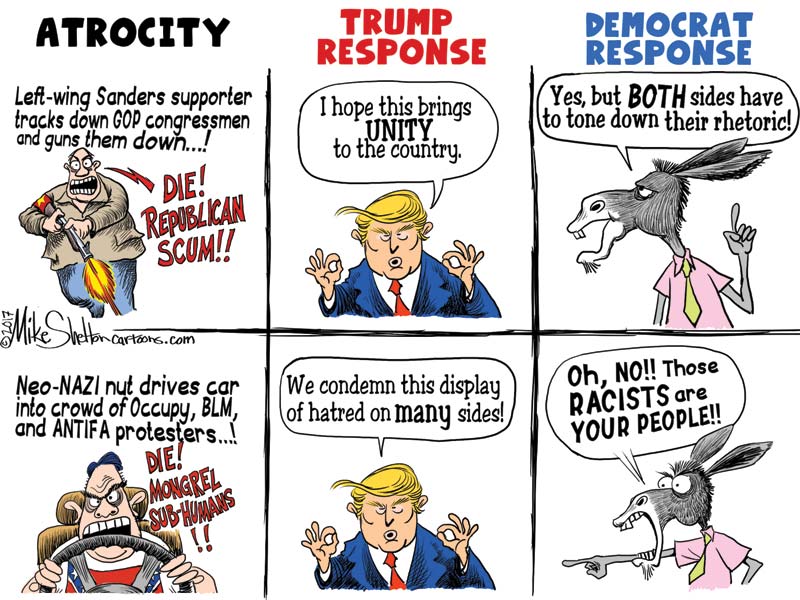 The Federalist also had this to report on Biden's history of violent comments: 
In 2018, Biden fantasized about hurting North Dakota Republican Sen. Kevin Cramer, who was then challenging a Democratic incumbent.

"I'd like to give him a high threshold of pain," Biden said. "I'm serious. I'm really serious." 

Campaigning for president in 2020, Biden told a Detroit factory worker "you're full of sh-t" and challenged him "to go outside with me."  

In 2018, Biden doubled down on his 2016 remark, saying he wanted to take his future Republican opponent "behind the gym and beat the hell out of [Trump].