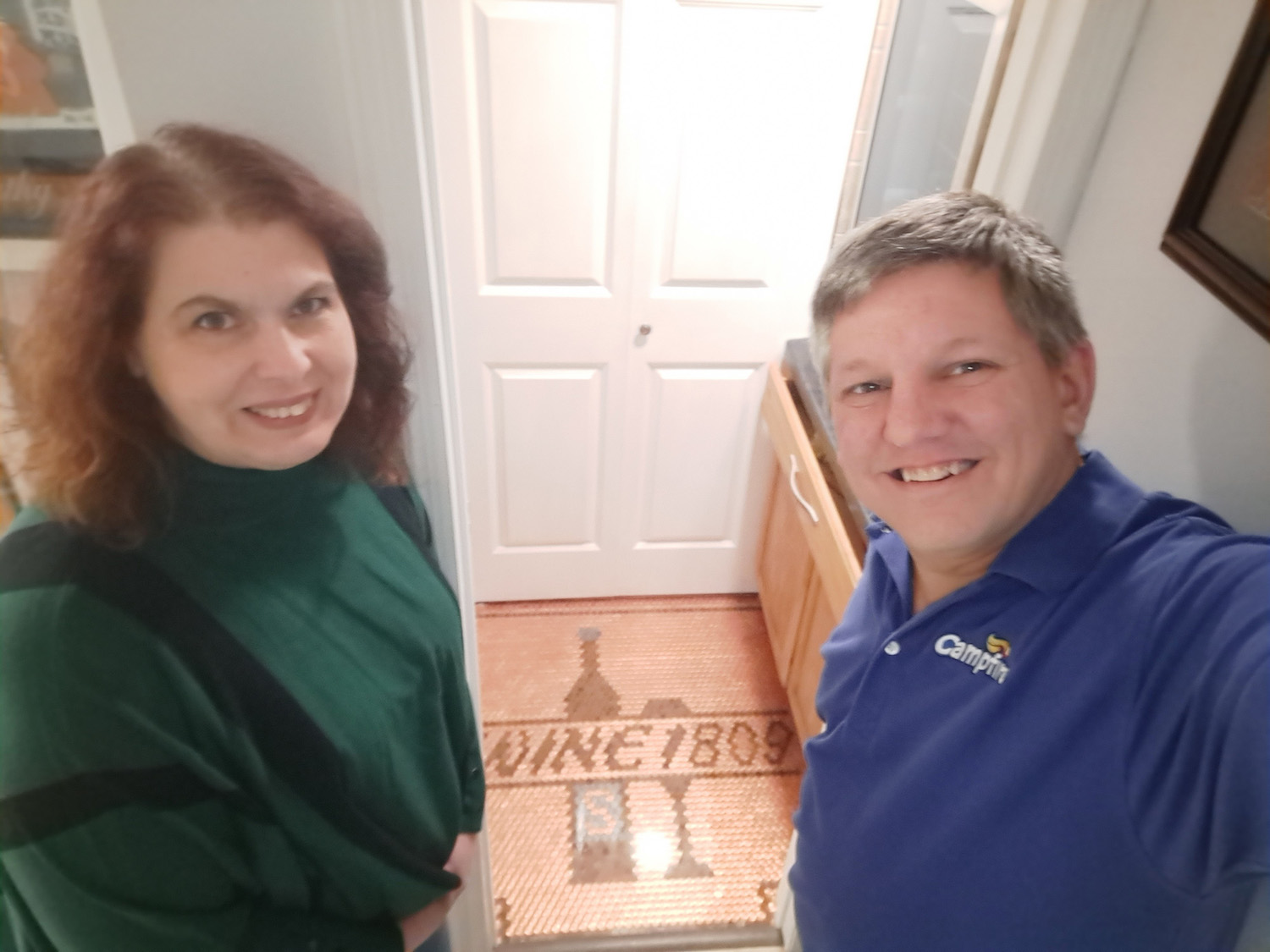 A crafty husband decided to surprise his wife by laying the floor of her new wine cellar with almost 3,000 pennies.
Tom Schaefer, 53, from Chicago spent five days secretly gluing down thousands of pennies across the 3-foot-by-3-foot floor while his wife was at work.
"It wasn't so much tricky as it was painstakingly maddening," Tom shared. "[My wife] loves it and it was worth it for her."
Tom, a dad of two, initially spent a month transforming an unused cupboard into a wine cellar for his wife, Cathy, 50.
"The wine cellar took me about one month altogether and I did it for three hours a day from when I got home from work to when she got home," Tom explained. "It was a Christmas present for her last year and it was hard keeping it hidden from her."
However, after the completion of the wine cellar, he decided to meticulously lay a patterned floor in order to complete the look of the space.
"I'd just built my wife a wine cellar as a surprise, so I thought what better place to put it," Tom said, alluding to the creative floor project.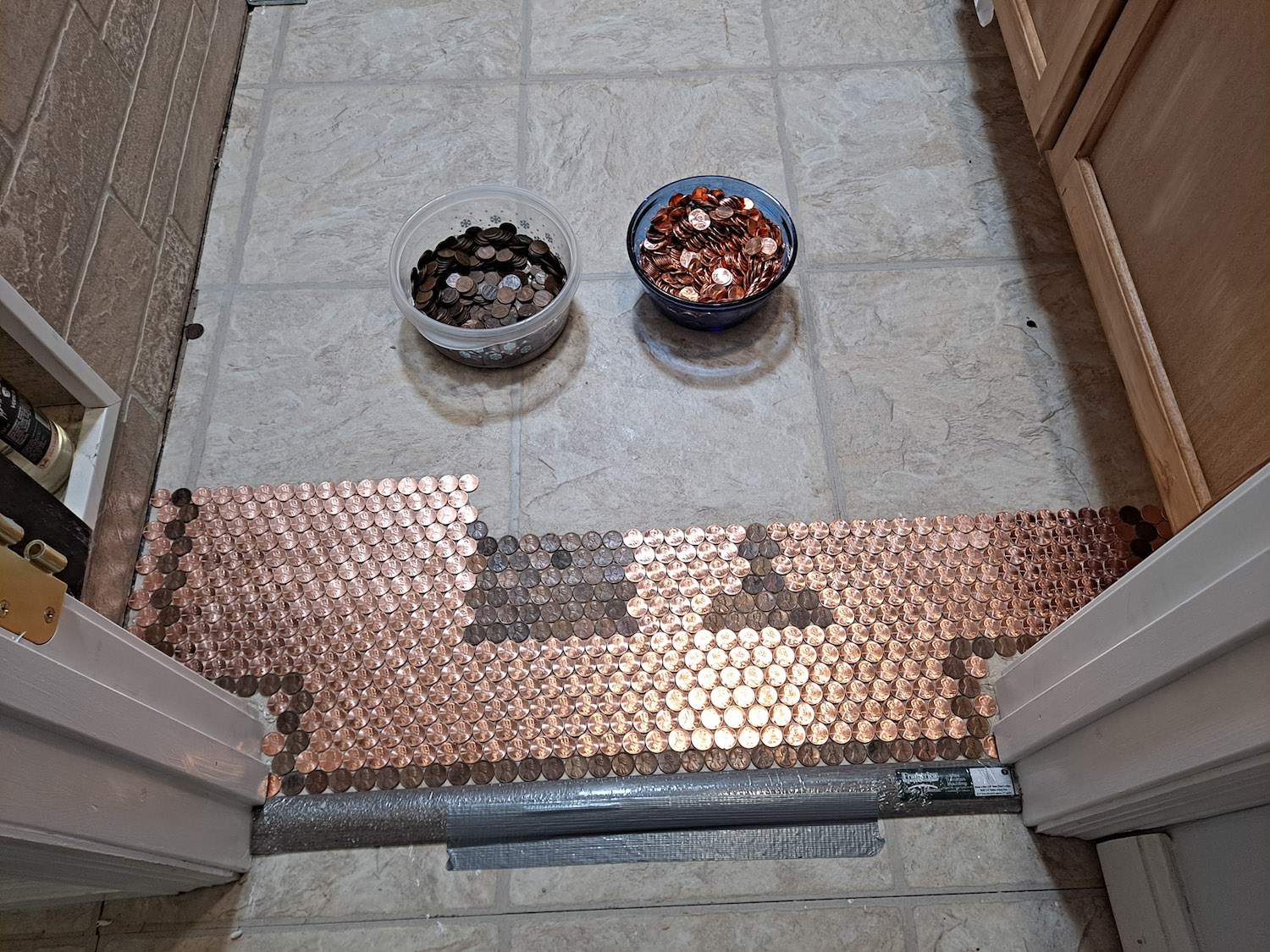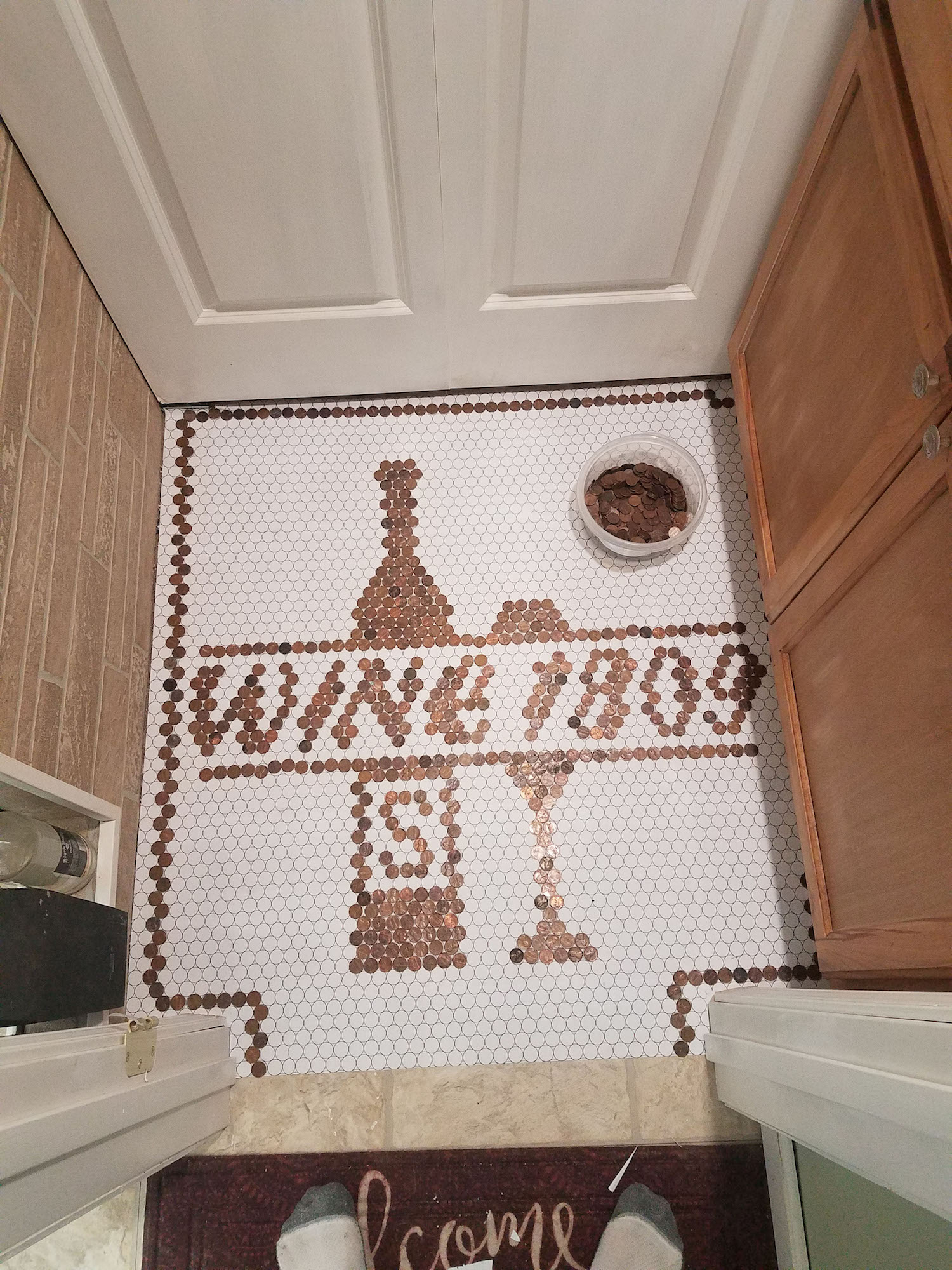 The impressive project manager says the insurance agent cost him a total of $70 including $29 worth of pennies, which were collected from the bank, and glue. Tom used a variety of different pennies, which included shiny, dark, steel, old, and tarnished, in order to make the unique pattern so that it could fit into the desired space.
However, Tom explained that although the project, which took a lot of time and effort, looked quite simple, it came with its own challenges. "I had to change the design a couple of times," Tom said.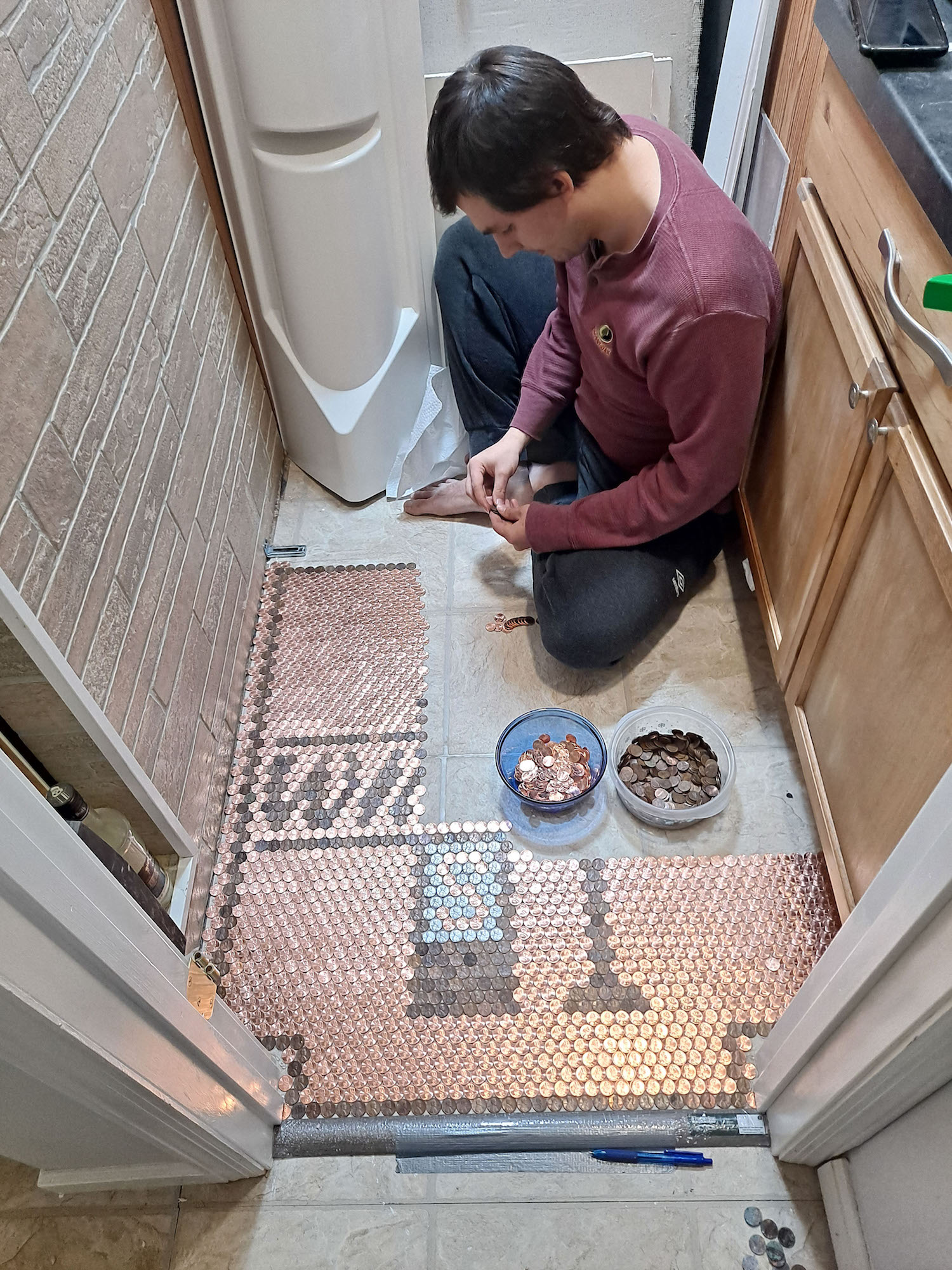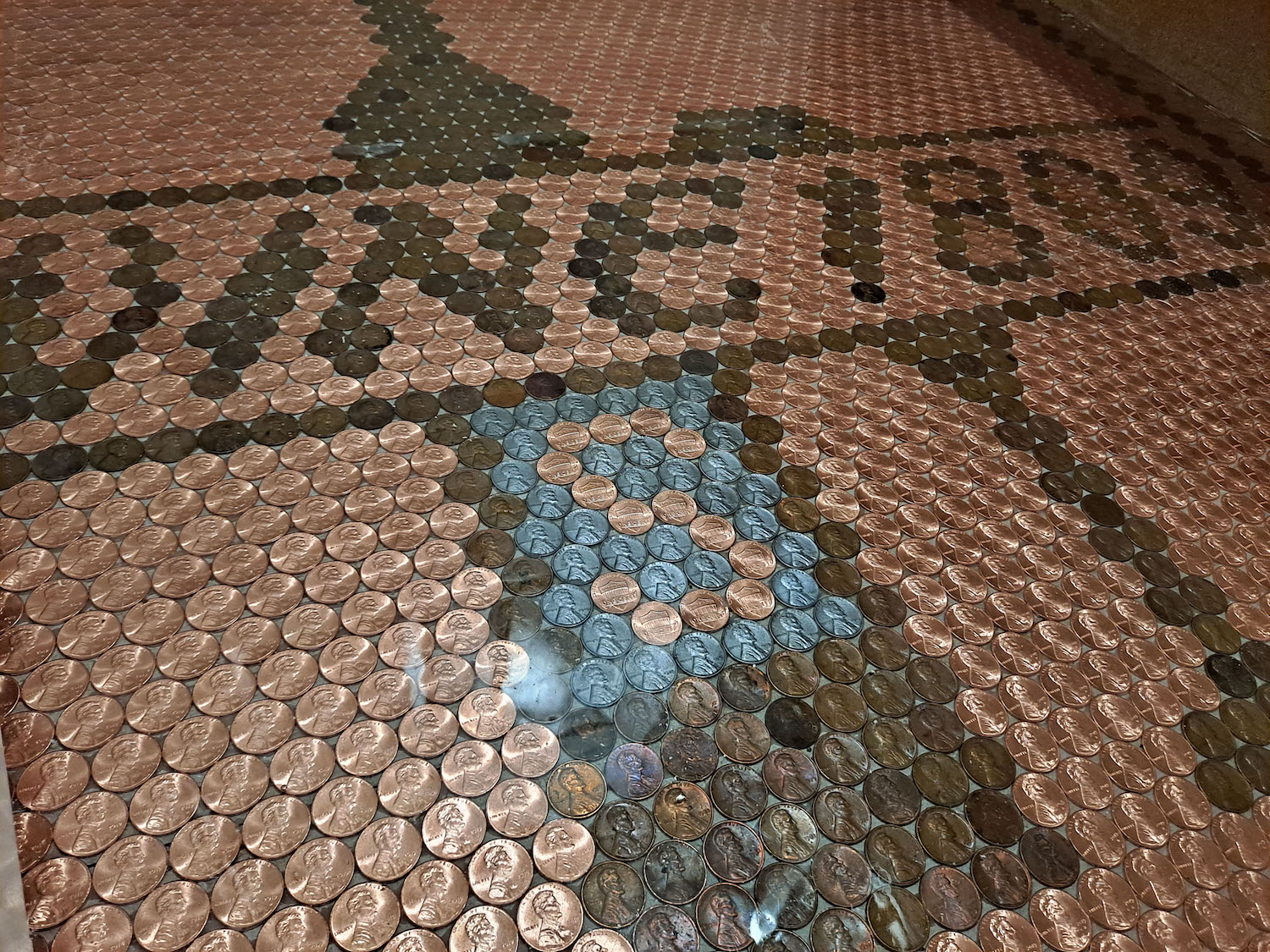 He shared the trickiest parts of the project were that he had to arrange the pennies in such a way that the wine glass appeared in the middle, as well as hiding the entire project from Cathy.
However, Tom's efforts didn't go unnoticed. Some people said that they couldn't believe that he had the patience to do it but thought that it was really "cool." Although he received some great compliments, Tom says that he wouldn't do something like that again.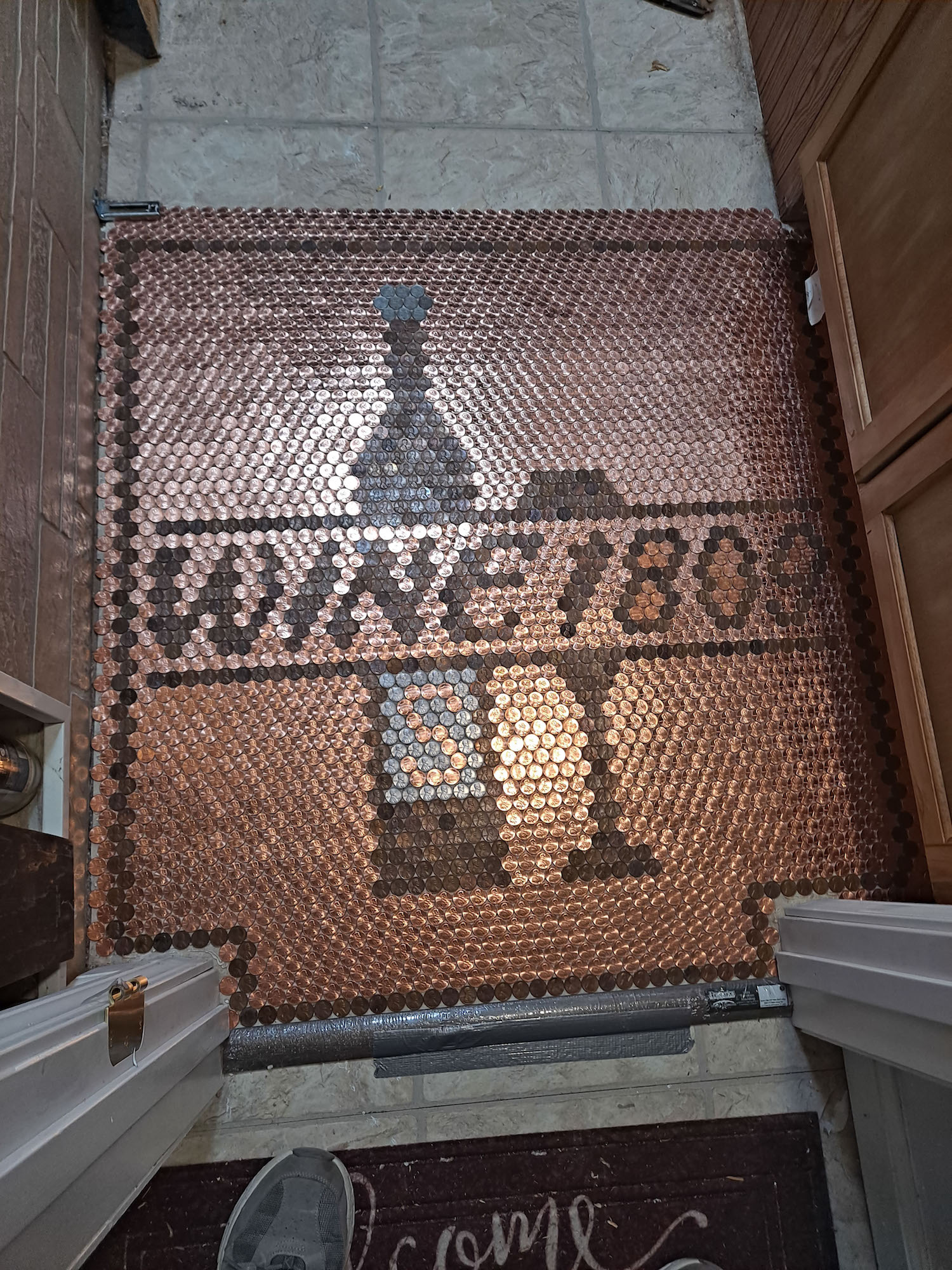 Tom also shared that he had seen a couple of his friends create penny floors, along with one creating a penny river, but none with a pattern like his.
"I wanted to do one but something different," he concluded.
Epoch Times staff contributed to this story.