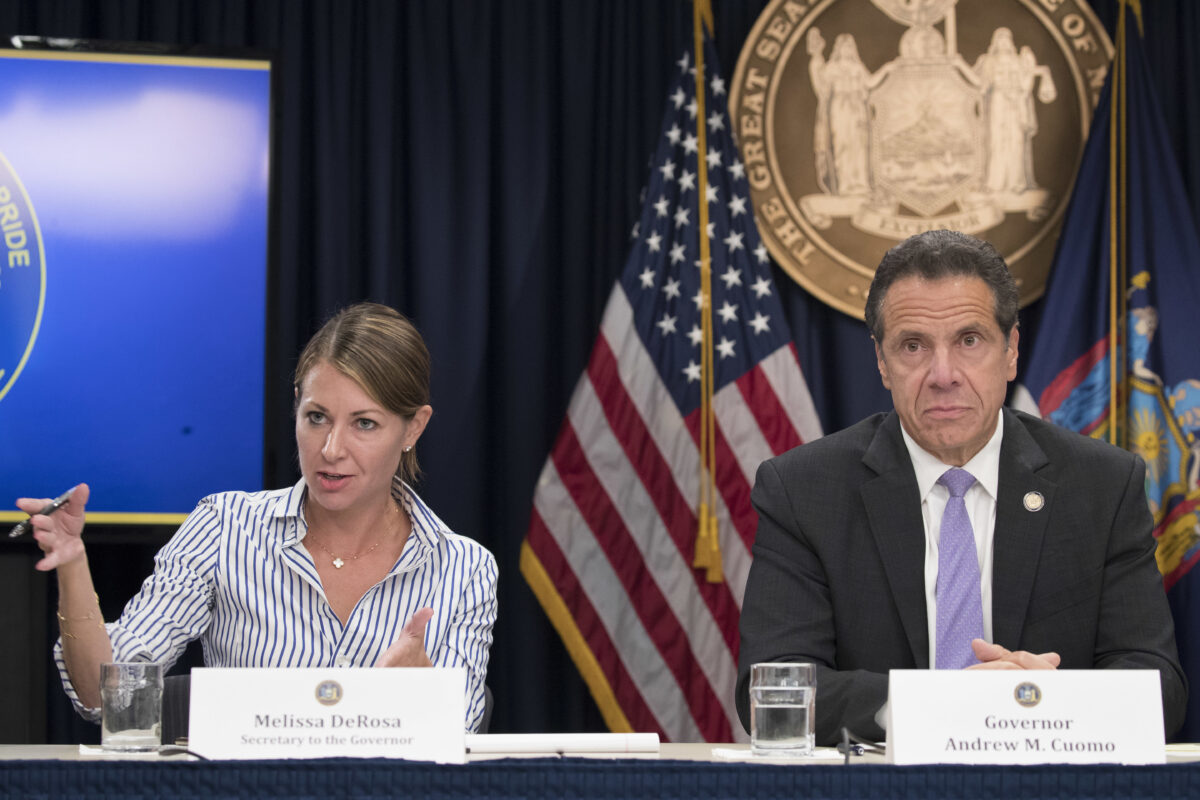 A member of Congress is considering a run against New York Gov. Andrew Cuomo amid the state's nursing home scandal.
"People across the district, across the state, are saying 'you need to take a look at this.' I'm humbled by that, but I'm also energized by it," Rep. Tom Reed (R-N.Y.) said on "Fox Across America."
"Given an opportunity to do my part to serve and try to change the direction of the state, we are definitely looking at it," Reed added.
Cuomo, a Democrat, has been governor since 2011. He last won re-election in 2018, garnering nearly 60 percent of the vote, to the 36 percent the GOP's Marc Molinaro earned.
Cuomo has stayed popular among New Yorkers over the years but is facing growing pressure because of the way his administration has handled the COVID-19 pandemic.
State officials in March 2020 issued a memorandum ordering nursing home operators to take back residents, even if they'd tested positive for COVID-19. Critics say that policy led to a number of deaths before it was altered several months later.
Officials also withheld until last month the number of nursing home residents who died with COVID-19 after being transferred to hospitals, after New York Attorney General Letitia James reported officials were undercounting deaths among the vulnerable population.
"A larger number of nursing home residents died from COVID-19 than [Department of Health] data reflected," her office's preliminary investigative report stated.
New York State Health Commissioner Howard Zucker acknowledged in response that nearly 4,000 residents died in hospitals, a number that had not been made public before.
Cuomo's attempts to fend off criticism got harder when one of his top aides, Melissa DeRosa, told state lawmakers during a call that the administration withheld the number of deaths among nursing home residents because they feared the numbers would "be used against us" by the federal government.
Top Democrats from the state like Rep. Alexandria Ocasio-Cortez (D-N.Y.) are joining calls from Republicans to investigate what happened. New York City Mayor Bill de Blasio has also criticized Cuomo.
Two candidates have officially declared for the 2022 New York gubernatorial race, apart from Cuomo. They are Mike Carpinelli, sheriff for Lewis County, and businessman Derrick Gibson.
Like Reed, Rep. Lee Zeldin (R-N.Y.) is considering a bid.
Other rumored potential candidates include Molinaro, Duchess County's executive, and Rep. Elise Stefanik (R-N.Y.).
"I've been asked by many of people for months now to consider this because I believe in New York and one party control in New York is killing us," Reed told Fox. "And Governor Cuomo needs to be taken down."