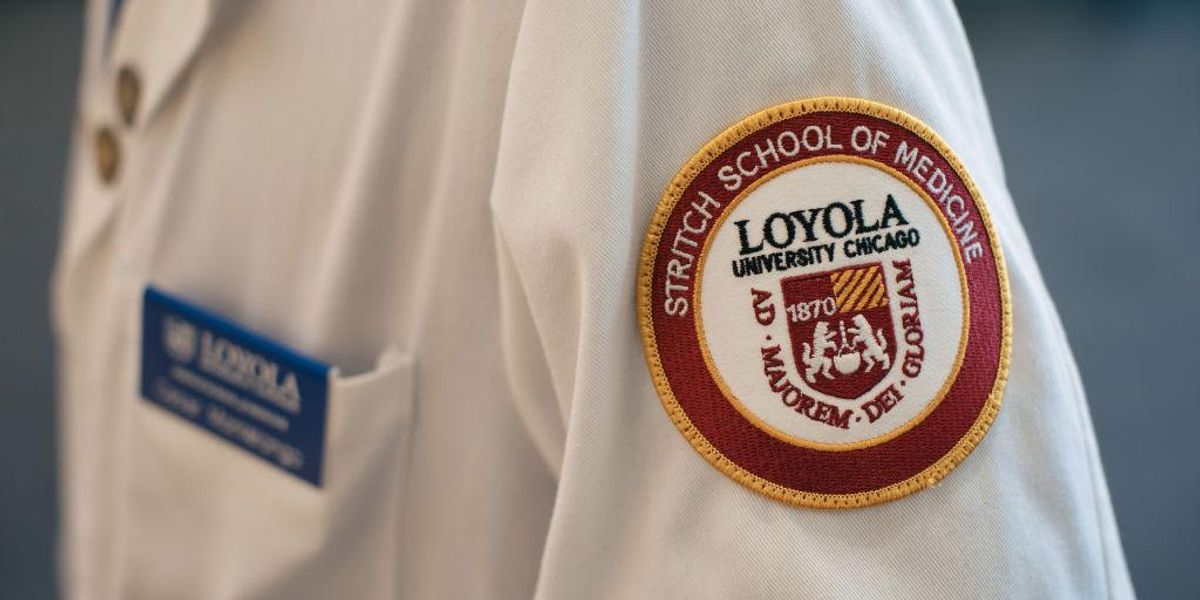 Following a complaint by the watchdog group Do No Harm, the Department of Education recently launched an investigation into a prominent Chicago medical school's internship program that requires applicants to submit a photograph themselves.
The Department of Surgery at Loyola University Chicago Stritch School of Medicine offers "an annual diversity visiting sub-internship program in surgery," according to its website. The four-week program was created to encourage "students from underrepresented racial and ethnic groups" in the medical industry to consider a career in surgery.
To be eligible for the college's annual internship, students must be "African American/Black, Hispanic/Latino, American Indian/Alaska Native, [or] Native Hawaiian/Pacific Islander." Students must also submit a photo of themselves with their application.
Laura Morgan, Do No Harm's program director, filed a complaint with the DOE in August 2022, accusing the university's internship program of "discriminating on the basis of race in programs that receive federal financial assistance in violation of Title VI of the Civil Rights". Law of 1964".
Morgan argued that the internship requirements illegally discriminate against student applicants.
On January 19, Morgan received a response from DOE supervising attorney Marcela Sanchez Aguilar, who stated that she would investigate the university for possible civil rights violations.
"[Office of Civil Rights] can confirm that there is an open investigation into Loyola University – Stritch School of Medicine under Title VI of the Civil Rights Act of 1964," a DOE spokesperson told the Daily Caller News Foundation. "We do not comment on open investigations".
Mark Perry, senior fellow at Do No Harm and professor emeritus at the University of Michigan, told the DCNF, "It is a clear violation of Title VI that Loyola University is unlawfully excluding and discriminating against certain medical students and denying- educational opportunities, surgical mentorships, networks and scholarships based on their race, color or national origin that are offered exclusively to blacks, Hispanics and Native Americans."
Perry stated that Do No Harm's research has found that "almost all" medical schools in the United States unlawfully discriminate against students based on sex, gender identity, sexual orientation, race, color or national origin. He noted that the watchdog had filed more than 50 complaints against US medical schools in the past year.
"The discrimination at Loyola School of Medicine is representative of the illegal discrimination that occurs at nearly every medical school in the US based on race, color, or national origin. This is just one more disappointing example of dozens of medical schools either cluelessly unaware that this type of discrimination is illegal or otherwise inexcusably unconcerned about violating the civil rights of certain groups of students (white students , Asian and Middle Eastern). Perry continued.
Loyola University Chicago did not respond to a request for comment, the DCNF reported.
Do you like Blaze News? Bypass the censors, sign up for our newsletters and get stories like this straight to your inbox. Register here!