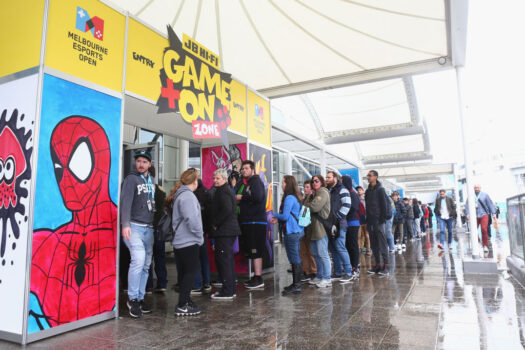 Australians spent much of 2020 "cocooning" and it has driven remarkable sales results for major home-related retailers, according to an expert.
Prof. Gary Mortimer, an expert in marketing and consumer behaviour at QUT Business School, explained that "cocooning" is a term used to describe individuals who prefer to stay home and insulate themselves from perceived outside dangers.
"We saw consumers or individuals cocooning after 9/11 in the United States," Mortimer told The Epoch Times.
"I think the impact of the COVID period created uncertainty and also this psychology of 'staying at home with my family,'" he said.
As a result, retailers such as JB Hi-Fi, Super Retail Group, Beacon Lighting, and Adairs saw record sales in the second half of 2020.
"JB Hi-Fi certainly won out when people started to head in to buy cameras, microphones, updating their notebooks and tablets, headsets, those types of consumer electronics," Mortimer said.
"The same thing happened for Super Retail Group, so people decided to work on their cars and buy from Supercheap Auto. People also decided to go camping, or holidaying in the local area, state, or region," he said.
Electronics and appliances retailer JB Hi-Fi posted a stellar $4.94 billion in sales, a 23.7 percent increase between July to December.
As consumers spent more time at home online sales jumped an "exceptional" 161 percent on the previous year, according to an investor announcement.
JB Hi-Fi-owned whitegoods retailer The Good Guys, doubled its previous year's earnings from $52.3 million to $126.5 million.
The company proudly announced they received no government subsidies and continued to pay landlords and employees out of their own pocket, even when some stores closed temporarily.
Meanwhile, Super Retail Group, which owns major brands Boating, Camping and Fishing (BCF); Macpac; Rebel Sport; and Supercheap Auto, were buoyed by "unprecedented" customer demand.
The group's total sales climbed 23 percent while online sales rocketed 87 percent to $237 million.
The outcome prompted Super Group management to return $1.7 million in JobKeeper wage subsidy support—established to cushion the economic impact of the pandemic—to the federal government.
Border closures and international restrictions also meant consumers turned to traditional leisure activities.
"Connected to cocooning was a return to 'Old World activities' including board games, having dinner around the table, cooking from home because restaurants were closed … but equally spending quality time with the family outside," Mortimer said.
"It's also outdoor furniture, outdoor activities, hiking, and those types of activities, as we couldn't go to gyms, and we couldn't travel interstate and certainly not internationally," he said.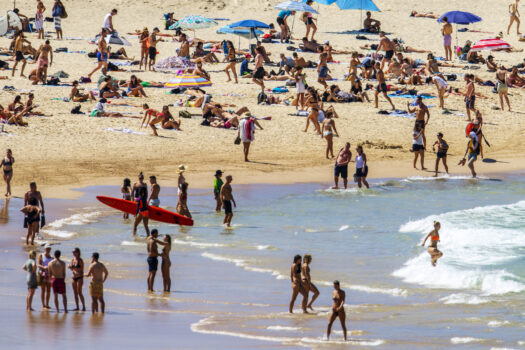 BCF's total sales reflected this trend, with the brand seeing the biggest increase of all Super Retail's portfolio at 51 percent, with Supercheap Auto second at 20 percent. BCF also recorded a remarkable 113 percent increase in online sales, according to an investor update (pdf).
It's estimated around $60 billion that would normally go to overseas and domestic travel were poured into JB Hi-Fi and Super Retail chains, according to the Australian Financial Review,
"While Australians can't travel, there is a certain amount of money that stays in the local economy," JB Hi-Fi CEO Richard Murray said.
Super Retail Group Managing Director and CEO Anthony Heraghty said he was "pleased" with their record online sales during the November cyber weekend and Christmas trading.
Although Heraghty remains "cautious" for the upcoming period due to the uncertain economic environment, he believed Super Retail's brand recognition and omni-retail model would keep the group ahead of the game.
Mortimer said that as JobKeeper winds down and lockdowns ease, spending levels would also drop and pick up again in June or July.
"I think we'll see less spending," he said.
"And I think the next impact we will see is when the vaccine is rolled out, and that opens us up to travel, both domestically, and certainly internationally. That spending in retail will then transfer to tourism and hospitality."