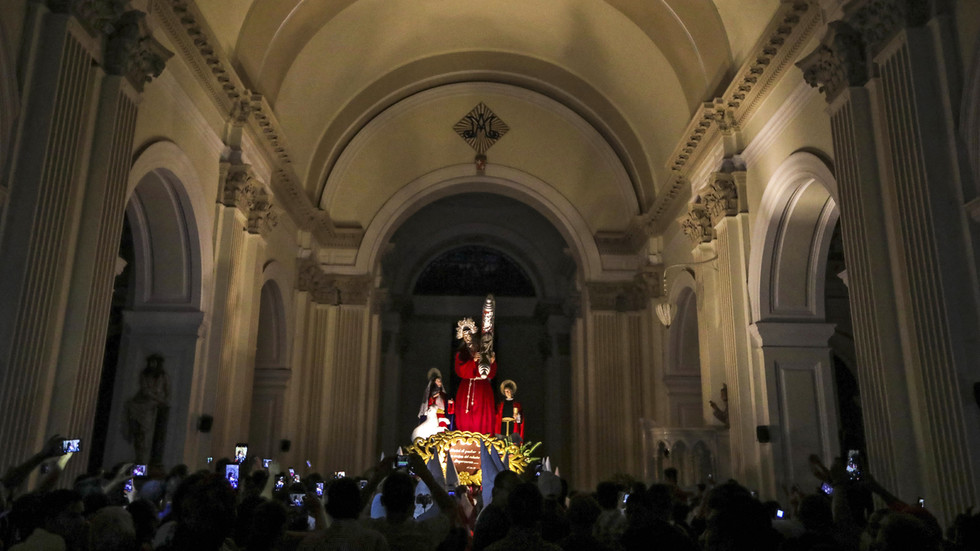 Nicaragua ordered the shutdown after Pope Francis compared its government to that of Nazi Germany
The Vatican's charge d'affaires left Nicaragua on Friday, the Holy See said, following the closure of its embassy at the government's request. Earlier this month, Pope Francis made harsh comments regarding the Nicaraguan leadership regarding its treatment in the Catholic Church.
In an article published on Saturday, Vatican News reported that Monsignor Marcel Mbaye Diouf had moved to neighboring Costa Rica.
On Monday, Nicaragua's Ministry of Foreign Affairs announced it had suspended diplomatic relations with the Vatican, calling for the closure of its mission in the country.
Last week, the Holy See had expressed "deep concern about the increase in violence throughout the country and the reduction of space for dialogue and negotiations between the authorities and civil society in recent years."
The representatives of the Vatican asked for the resumption of the dialogue between the different political forces in Nicaragua and the "return to a peaceful coexistence".
Meanwhile, speaking on the online channel Infobae last Friday, Pope Francis himself suggested that Nicaraguan President Daniel Ortega is "mentally unbalanced."
The pontiff compared his government to the "communist dictatorship of 1917 or the Hitlerian dictatorship of 1935".
Read more
I declare the Nicaraguan envoy persona non grata
Francis cited the 26-year sentence handed down last month to Catholic Bishop Rolando Alvarez by a Nicaraguan court on charges of undermining the government, spreading false information, obstruction of functions and disobedience.
He was one of the hundreds of people whom the authorities in Managua described as traitors and dispossessed of citizenship for "committing acts that undermine the independence, sovereignty and self-determination of the people, and for inciting violence, terrorism and economic destabilization".
While 222 of those people were later deported to the US, Alvarez refused to board the plane and ended up behind bars.
Relations between the Catholic Church and the Nicaraguan government have been on a downward trajectory since mass protests began in 2018.
Ortega was quick to blame U.S. involvement for the unrest, insisting the opposition was trying to stage a coup. His government subsequently banned all political demonstrations.
The Nicaraguan president called Catholic clergy who had hosted or sympathized with protesters "terrorists," with dozens of religious figures jailed.