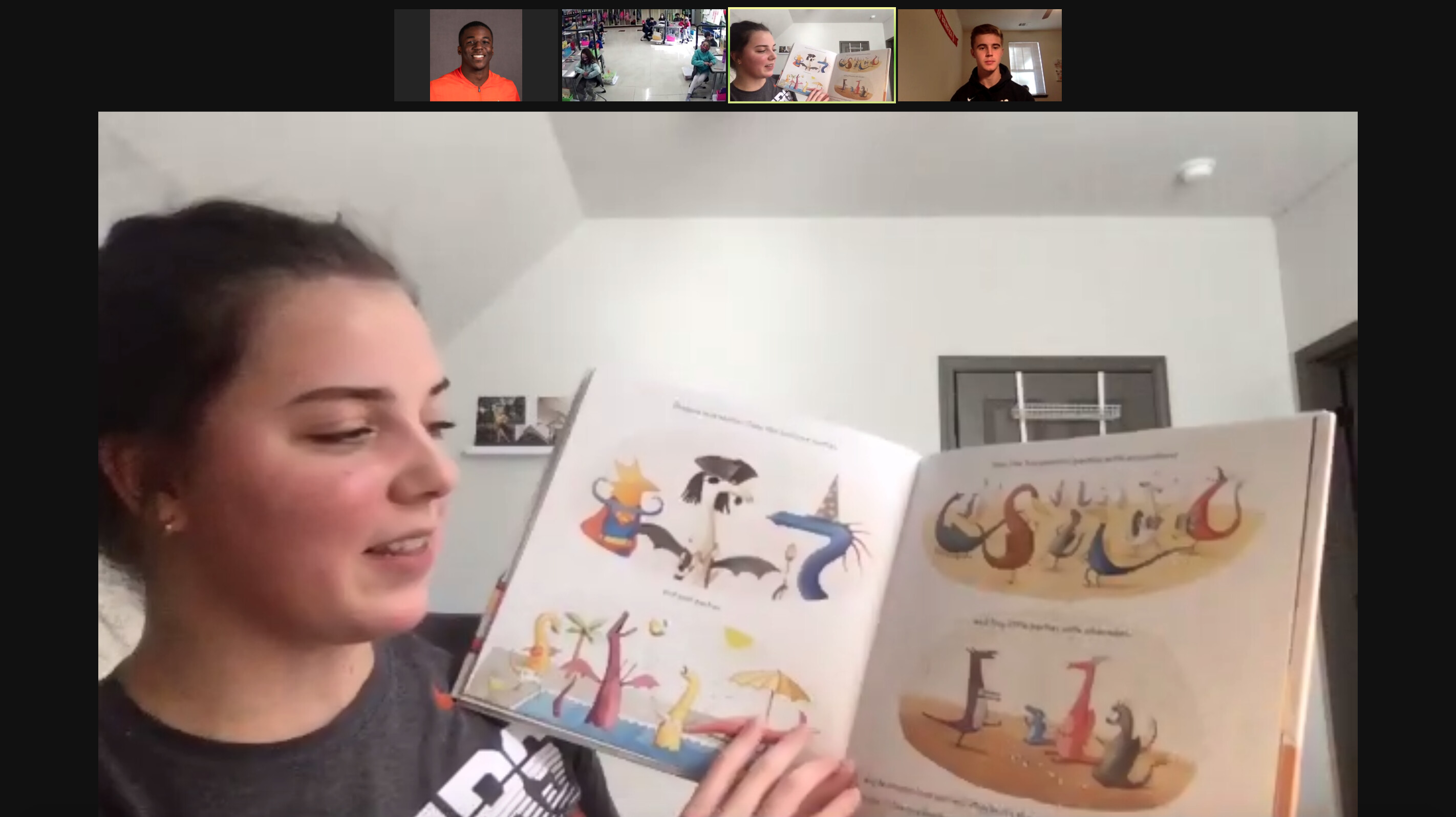 COVID-19 has greatly curtailed the volunteer efforts of Clemson University student athletes in South Carolina but the global pandemic didn't stop them from connecting with the surrounding community remotely in new ways, according to a director with the university's athletic department.
Prior to the pandemic, student athletes like basketball player Trey Jemison met with children in person at Ravenel Elementary School once or twice a week for 20 minutes as part of the Paw Pals mentorship program.  Activities included tutoring, exercising, eating lunch together or just talking but the program has since been postponed.
"We tried to continue virtually but it just wasn't as successful," said Anthony Hines, assistant director of student-athlete development at Clemson University. "It's pretty tough especially with trying to get the young students to handle technology online. Even going through their parents just wasn't as successful. Hopefully, this upcoming fall semester, the mentorship program will be up and running."
"Unfortunately, we have been unable to promote our in-person services but we still have been connected to the community in some way, shape, or form," Hines said.
Clemson University is known for its football team and mascot, the Clemson Tigers, as well as other sports programs like basketball, golf, volleyball, softball, rowing and soccer.  A tiger paw is Clemson University's logo.
The military school was originally founded in 1893 as the Clemson Agricultural College and catered to white males exclusively until 1955 and 1963 when women and people of color were admitted.  Clemson Agricultural College was renamed Clemson University in 1964.
Engaging Remotely
What has been working during the pandemic related governmental shut down is remote reading to children every week while they are in class at elementary schools, such as Clemson Elementary, La France Elementary and Northside Elementary.
After reading to a classroom of children, student athletes like Auburn Dantice and John Martin answer questions that the youngsters ask, such as: what's your favorite candy? "Being able to have that extra piece of connectivity at the end provides the kids an opportunity to socialize," Hines said. "They gain a little bit of conversation and the student athletes get to know the kids and the kids get to know the student athletes."
Some 40 different student athletes have had a chance to read to the kids since the program started in February. "Reading is not one of our mentorship-focus programs but we do want to encourage reading as much as possible through the influence of our student athletes," Hines added.
Clemson student-athletes are also engaged in meet and greets with senior citizens who reside at the assisted living facilities, Clemson Downs Senior Living Center and Dominion Senior Living Center. Before the pandemic, Hines said student-athletes like Morgan Wittrock played bingo with seniors once a week or socialized one-on-one for an hour but now the meet and greets are taking place on Zoom. "That was a high-risk activity during the pandemic so we had to come up with creative ways to stay connected," he said. "The virtual route doesn't feel as impactful but it's something in place that allows the student athletes to continue to have relationships, to be engaged with the seniors and provide conversation."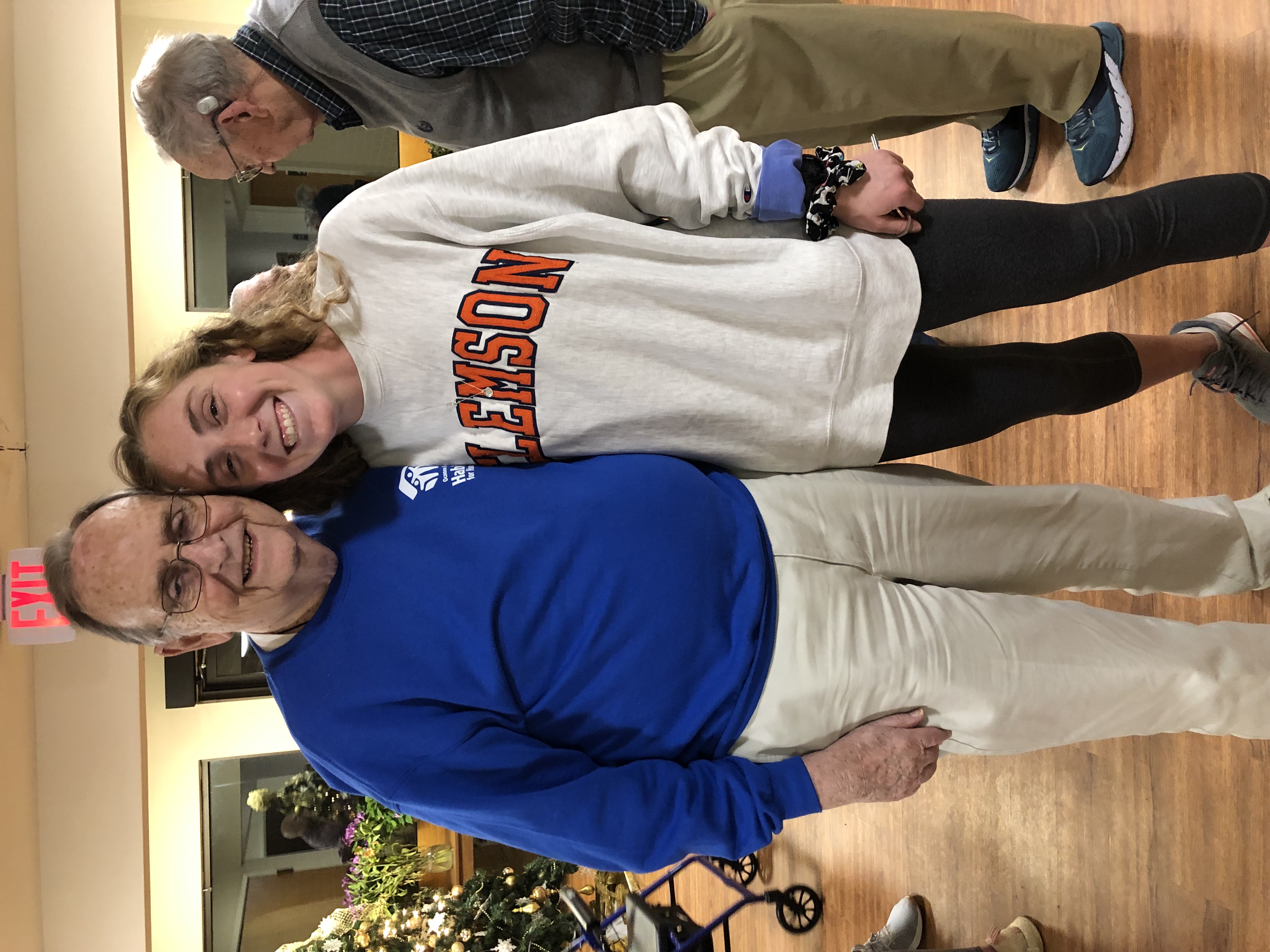 Juliette Fairley is a graduate of Columbia University's Graduate School of Journalism. Born in Chateauroux, France, and raised outside of Lackland Air Force Base in Texas, Juliette is a well-adjusted military brat who now lives in Manhattan. She has written for The New York Times, The Wall Street Journal, TheStreet, Time magazine, the Chicago City Wire, the Austin-American Statesman, and many other publications across the country.