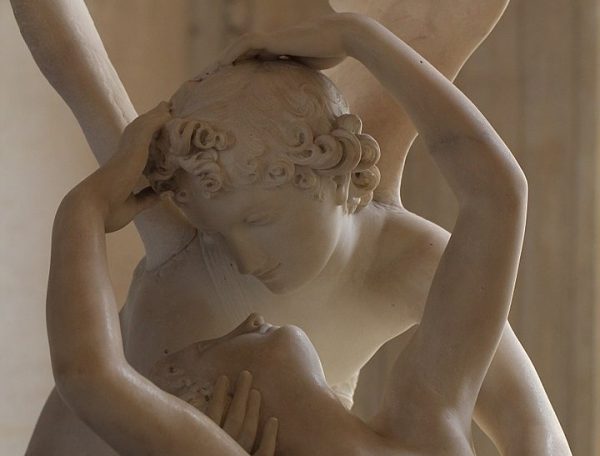 Some years ago, my wife and I decided to forego the over-crowded restaurants and parking lots on Valentine's Day, light a few candles of our own, and enjoy a romantic dinner at home. With this year's health concerns and, in some cases, more limited restaurant seating to compete for, it may be just the year for you to try a candlelit Valentine supper of your own. We've had great fun trying out some special recipes, like duck breasts in port wine sauce or lobster ravioli in sage butter.
Of course, one must also be brave and try one's fledgling skills at wine pairing, and also at music pairing. Wait—music pairing? Can music be "paired" with food? After 30 years as a music professor, I'm going to claim that it can be. After all, if wine can have "notes," why can't music have flavors? So, if music be the food of love, play on.
The Music of Love
Now, I am not going to blame you if you want to start the cocktail hour with some smooth jazz on your playlist, but when it gets down to the main meal, I'm advising some classical music pairings that great food deserves, preferably music about love and great lovers. And just this one time, this professor is going to allow you to have it playing softly in the background and not give the music your full attention. Therefore, I am recommending some compositions that don't take over the conversation with screaming sopranos or too much drama.
'Psyché and Eros' by Cesar Franck
A lesser known but truly romantic musical pairing for such a repast is the utterly lovely orchestral tone poem "Psyché and Eros" by the French composer Cesar Franck (1822–1890). This work is dominated by rich, lush strings, beginning with their soft embrace and growing into more swoon-worthy musical flavors. It lasts only nine minutes, just enough for the first course.
Franck was born in Belgium but spent his whole professional life in Paris. He worked as a composer, pianist, and organist and is best known for his monumental Symphony in D minor (1886–88). During those same two years, he wrote "Psyché and Eros" (sometimes simply called "Psyché"), which his rather strict wife worried was too embarrassingly sensual for his good reputation.
The name Eros, as he is known in Greek, better known in Latin as Cupid, means "love" or "desire," while the Greek name Psyché (Anima, in Latin) means "soul" or "breath of life." Their love story was first told in the book "Metamorphoses" by Lucius Apuleius Madaurensis in the second century A.D. and later recounted in numerous genres and forms by others.
The story goes that the love goddess Aphrodite (Venus) became jealous of mortal Psyché's beauty and sent Eros to shoot her with an arrow that would make her fall in love with the first thing she saw (by arrangement, to be something hideous). However, Eros accidentally scratched himself with his own arrow and fell in love with Psyché when he saw her. After a long and convoluted tale, the two are finally married and live happily ever after.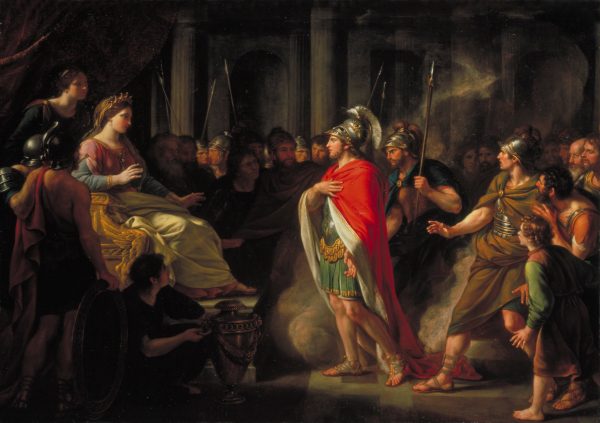 'Dido and Aeneas' by Henry Purcell
To cleanse the palate after such a rich selection as the Franck, I have chosen a short excerpt or two from the opera "Dido and Aeneas" by the English Baroque composer Henry Purcell (1659–1695). The first is the typically Baroque-sounding instrumental Overture, which is to say, more emotionally subdued in tone than the Franck.
However, the second piece offers melancholy, with notes of cabernet, if you choose to include it: the exceptionally beautiful "Dido's Lament." In the fourth book of Virgil's "Aeneid," Dido is the queen of Carthage who falls tragically in love with Aeneas, a refugee from Troy. He ultimately must leave her to go and found Rome—hence her song of lament. This lament is the only vocal selection on my list, but I have found it quite lyrical and, let's say, dinner-worthy.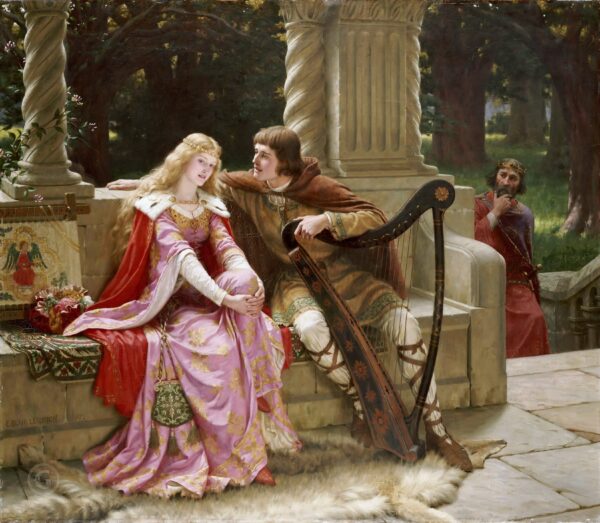 Prelude to 'Tristan and Isolde' by Richard Wagner
Now for the main course, if one is serving meat, I naturally would recommend the very substantial and ultra-romantic Prelude to "Tristan und Isolde" (1865) by Richard Wagner (1813–1883). This is the entirely instrumental overture to the opera, incredibly lush and able to give a heightened sense of flavor to any food that one is consuming during the 10 minutes it is playing. In the opera, the knight Tristan is conveying an intended bride, Isolde, to marry his uncle, the king. But the two of them drink a love potion along the way, and the rest is history; that is to say, it ends up in the two lovers' "Liebestod" or "Love-Death."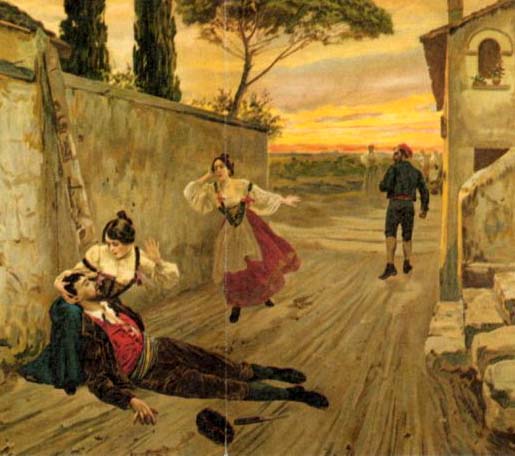 'Intermezzo' from 'Cavalleria Rusticana' by Pietro Mascagni
If one is serving seafood, the most delicious, melt-in-your-mouth piece of music to accompany it would definitely be this instrumental Interlude from the opera "Cavalleria Rusticana" by Pietro Mascagni (1863–1945). Mascagni lived into the 20th century but wrote squarely in the Romantic style, with this 1890 opera his major known work. In this opera's tale of "Rustic Chivalry," the soldier Turiddu fights a duel for the love of his life, Lola, in which, alas, he is tragically killed.
'Liebesträume' by Franz Liszt
For the dessert course, be it trifle or tiramisu, it has to be 'Liebesträume' No. 3 by Franz Liszt (1811–1886), one of the greatest pianists and, shall we say, matinee idols in history. The title means "Dreams of Love," and the piece was inspired by an 1829 poem by German poet Ferdinand Freiligrath, "O Love as Long As You Can."
It begins and ends with this stanza: "O love as long as love you can,/ O love as long as love you may,/ The time will come, the time will come/ When you will stand at the grave and mourn!"
Bon appétit et bonne écoute de la musique!
American composer Michael Kurek is the author of the recently released book "The Sound of Beauty: A Composer on Music in the Spiritual Life" and the composer of the Billboard No. 1 classical album "The Sea Knows." The winner of numerous composition awards, including the prestigious Academy Award in Music from the American Academy of Arts and Letters, he has served on the Nominations Committee of the Recording Academy for the classical Grammy Awards. He is a professor emeritus of composition at Vanderbilt University. For more information and music, visit MichaelKurek.com