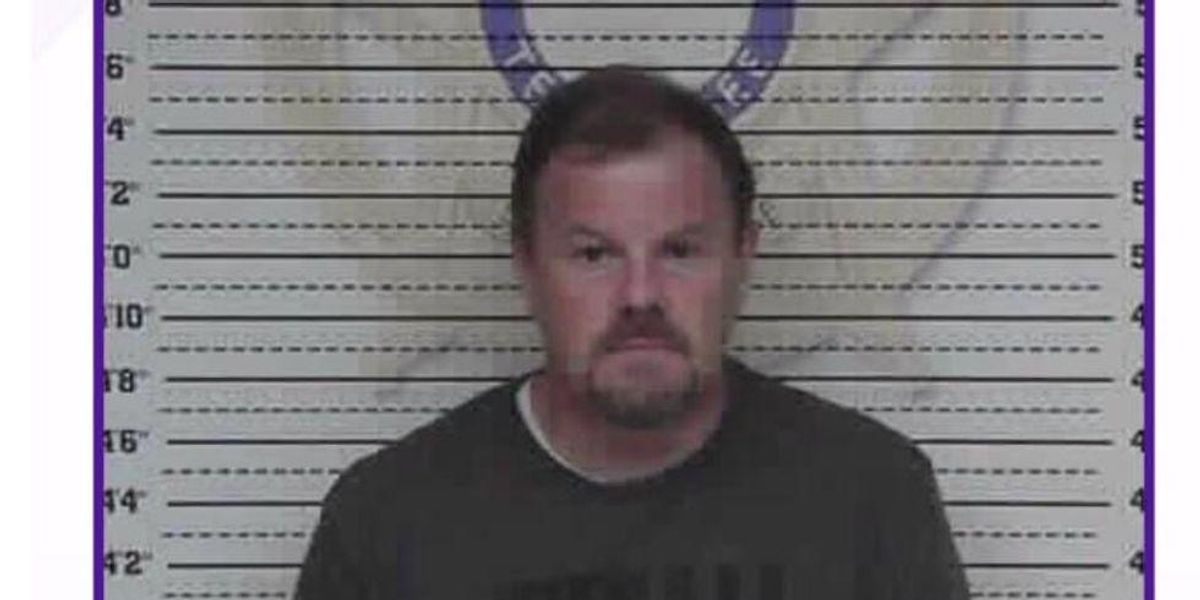 A Tennessee Christian school principal and teacher has been arrested for the second time in less than six months after more victims came forward to accuse him of sexual assault and solicitation.
Last August, Jason Kennedy, the 47-year-old principal of Liberty Christian School in Athens, Tenn., who is also listed as a teacher at the school, was arrested after a victim claimed he assaulted her while she was still was a minor staying at home. The victim, now 19, claimed that while still a student at LCS, he would occasionally spend the night at the home Kennedy shares with his wife and the 28-year-old LCS secretary and school coordinator at home, Brittney Branham.
During those overnight visits, which allegedly occurred between 2019 and 2021, Kennedy and Branham "regularly discussed sex" with the girl in the room he shared with Branham, he claimed. On one occasion, Branham suggested that the victim allow Kennedy to touch her body sexually, the victim claimed, although it is unclear whether the victim claimed that Kennedy actually touched her on that occasion. The victim alleged that Branham warned her not to report the two adults' behavior or they would get in trouble.
Then, in August 2020, Kennedy and Branham allegedly bought a "black and white skimpy nightgown" for the victim. During a visit shortly thereafter, Kennedy allegedly entered the victim's bedroom and touched her breast.
During another visit in early 2021, both Kennedy and Branham allegedly entered the bedroom and engaged in another sexual conversation before each adult began masturbating. After the two finished, they acted "as if nothing had happened, they started talking like normal," the affidavit states.
Kennedy and Branham were arrested in connection with those allegations in August. Kennedy was charged with two counts of sexual assault by an authority figure and one count of solicitation of a minor, while Branham was charged with one count of solicitation of a minor. Due to the nature of these alleged crimes, police wondered if other victims might come forward soon. "It's always possible in cases like this that there are other victims, and if there are, we hope they contact us," McMinn County Sheriff Joe Guy said at the time.
Looks like Guy was right. Three other alleged victims have come forward to make similar allegations against Kennedy, who has since been rearrested and now faces additional charges: four counts of sexual assault by an authority figure, two charges of continuing sexual abuse of a child, an aggravated charge. sexual assault and one count of solicitation of a minor to observe sexual conduct. He is currently being held in the McMinn County Jail on $400,000 bond.
To date, no additional charges have been brought against Branham. LCS did not respond to requests for comment, Law & Crime reported.
Do you like Blaze News? Bypass the censors, sign up for our newsletters and get stories like this straight to your inbox. Register here!