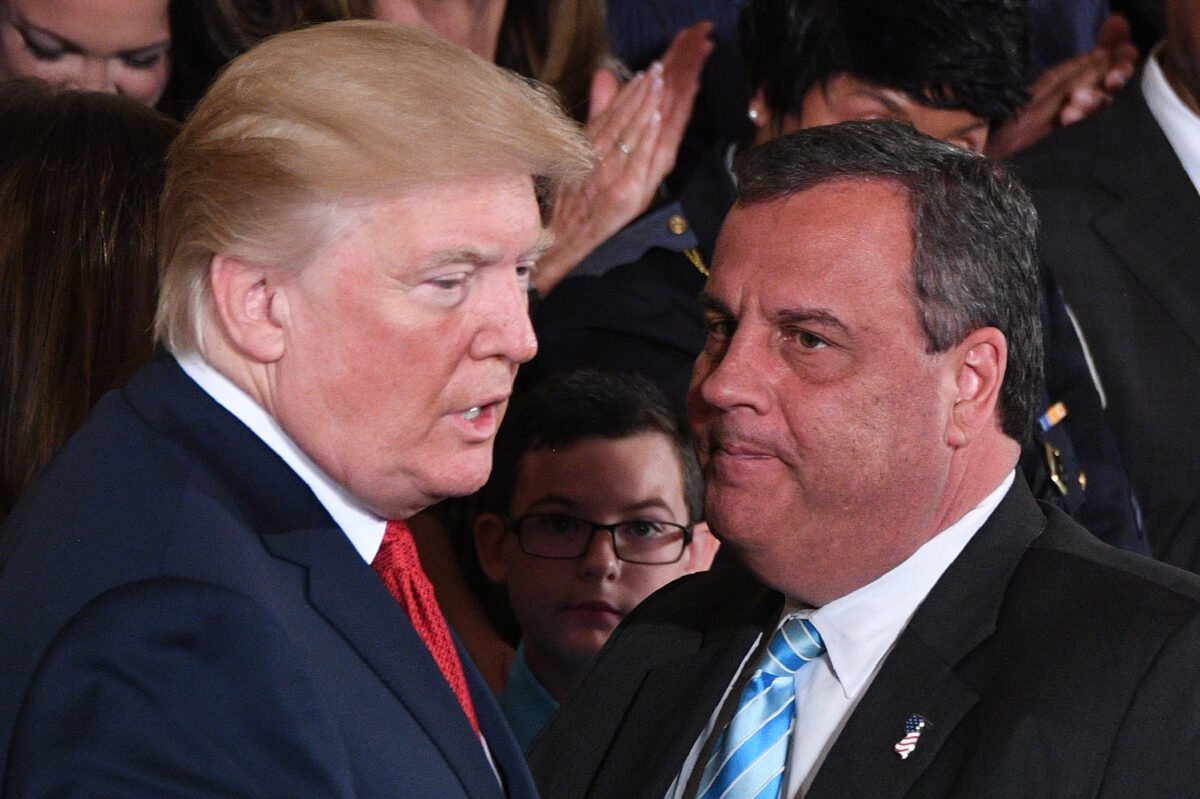 Former New Jersey Gov. Chris Christie told South Carolina voters, that if elected president, he would give the president of Mexico 90 days to help stop the drug cartels in his country.
"If I'm elected president on my first day, I will sign an executive order that sends the National Guard to the border," Mr. Christie said. "And their specific task will be the interdiction of fentanyl."
Mr. Christie said that fentanyl is the leading cause of death for young men in America. He vowed to take a hard line with the Mexican government. He said he would give Mexican President Andrés Manuel López Obrador an ultimatum.
"If you don't clean it up in 90 days, I'm going to avail myself of the tools that I have available as the president of the United States and the Commander in Chief of the greatest intelligence agency and the greatest army in the world," Mr. Christie told a town hall meeting in Columbia, South Carolina, July 21.
"We will take care of these criminals who are poisoning our children."
A photo of 14-year-old Alexander Neville, who died after accidentally taking fentanyl, is held in Irvine, Calif., on April 28, 2023. (John Fredricks/The Epoch Times)
Mr. Christie said he would also take a line with the Chinese, who provide the precursor chemicals the cartels use to manufacture the highly-addictive drug.
"(The Chinese) are sending chemicals to Mexico that they know will be used to create a drug that will kill American citizens. That's an act of war, and it needs to be said just that way by a president of the United States who can stay awake," Mr. Christie said.
He was referencing a video from two years ago in which Mr. Biden's detractors claimed he fell asleep during a meeting with then-Israeli Prime Minister Naftali Bennett. Several fact-checking websites said the video was edited.
Regardless, Mr. Christie made it clear he believes neither party's front-runner is up to running the country.
"We don't need two people, 160 years old combined, on the ballot this November," Mr. Christie said.
A file image of then President Donald Trump speaking with then Gov. Chris Christie (R-N.J.) after he delivered remarks on combatting drug demand and the opioid crisis in the East Room of the White House in Washington on Oct. 26, 2017. (Jim Watson/AFP via Getty Images)
He said he would face America's challenges the same way he faced challenges as a Republican governor working with a Democratic legislature. He said that as governor, he balanced New Jersey's budget by cutting 836 state programs.
"I inherited an $11 billion deficit on a $29 billion budget in 2010. And we balanced that budget without raising taxes," Mr. Christie said.
He said the key was working with people he disagreed with. According to Mr. Christie, one of the first things he did after being elected was to meet with the opposition party leader and establish that they would focus on improving the state and being honest with one another.
"Now, this is also a guy who, on the front page of our state's largest newspaper, said one morning he wanted to punch me in the head. So, it wasn't all sunshine and roses," Mr. Christie said.
Still, he said, they could get things done because they focused on the work.
White House Race
Mr. Christie said Mr. Biden and Mr. Trump have let the American people down. He said they would do the same if either were sent back to the White House.
He started the meeting with a rundown of Mr. Biden's record. From the withdrawal of troops from Afghanistan —which he said shamed our efforts in the country—to the economy, where he said the government would not stand another four years under Mr. Biden's leadership.
According to Mr. Christie, Mr. Biden credits former President Jimmy Carter as the best president of his lifetime.
Mr. Christie said that is apparent in the way he governs.
"We have the worst inflation in this country, because of his government spending, since the 1970s," Mr. Christie said.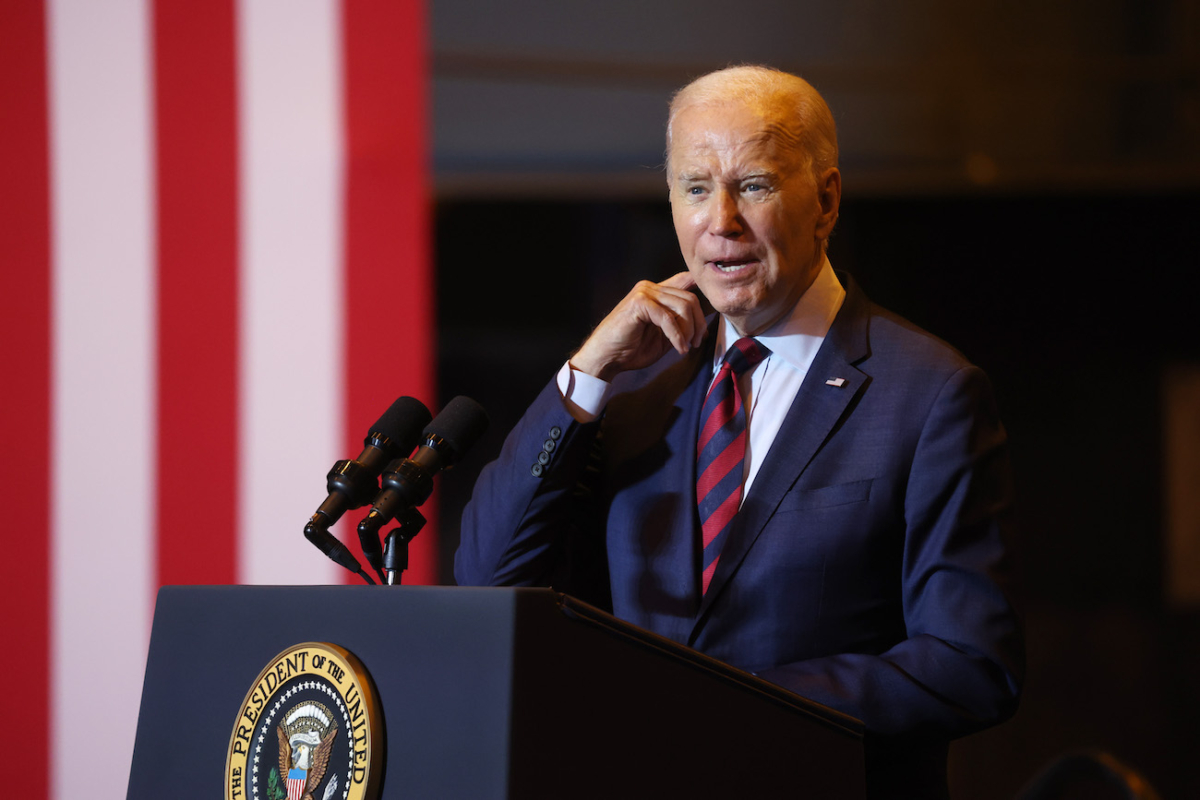 U.S. President Joe Biden speaks on renewable energy at the Philly Shipyard in Philadelphia, Pa., on July 20, 2023. (Spencer Platt/Getty Images)
He told the gathering he prays nightly for Mr. Biden's continued health "not just because he's our president, but because of who his vice-president is."
According to Mr. Christie, Mr. Biden's leadership has diminished the United States. He said the country needs a president who can restore the country's prestige and credibility in the world.
"Joe Biden has let this country down in just about every way you can think of," Mr. Christie said.
He had even harsher language for the Republican front-runner. He said Mr. Trump's lack of character has led to legal issues that are a distraction now and will continue to distract if he makes it to the presidency. Mr. Christie pointed out that Mr. Trump is set to be in court on May 20, 2024, on charges that he illegally kept classified documents.
"If you're a Republican in this room, who is committed to wanting to defeat Joe Biden … why in God's name would we nominate somebody who is going to be on federal criminal trial five and a half months before election day?" he asked.
According to the Real Clear Politics poll average, Mr. Christie is seventh in a field of 10 candidates for the GOP nomination. At just 2 percent he is 50 points behind Mr. Trump.