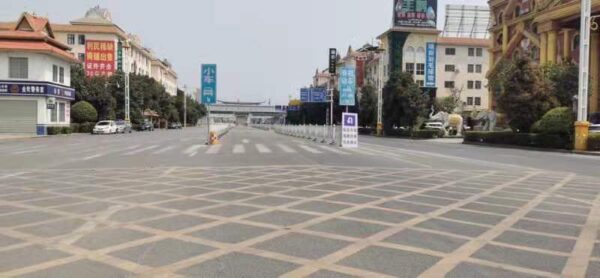 The Chinese regime ordered local people to guard the border with Burma in the southeastern city of Ruili to curb the city's COVID-19 outbreak, with locals complaining that the measures are ineffective.
"We don't have any tool even to defend ourselves," Li Liang (pseudonym), a resident at Mengmao town in Ruili, Yunnan province, told the Chinese-language Epoch Times on April 1. "A large number of people enter [China by crossing the border illegally] every day … We don't have the capability to stop them."
Li said the Burmese and Chinese people dig underground channels and cut the barbed wire to cross the border back and forth to do business.
On April 2, the regime announced more CCP (Chinese Communist Party) virus infections in Ruili, after the city started to crack down on illegal border crossing on March 31.
The regime then launched more methods to control the pandemic on Friday, including vaccinating all 300,000 residents within five days, setting up 29 medical monitoring sites and 14 quarantine centers, and sending thousands of people to quarantine centers.
In the past weeks, a large number of Chinese people have expressed concerns over the safety and efficiency of China-made COVID-19 vaccines. Official documents obtained by The Epoch Times show that the CCP regime used political methods to force people to get vaccinated with China-made COVID-19 vaccines across the country.
The side effects of the COVID-19 vaccines has been censored by the regime. In Hong Kong, at least 12 people died after receiving the CoronaVac vaccine, made by Beijing-based Sinovac.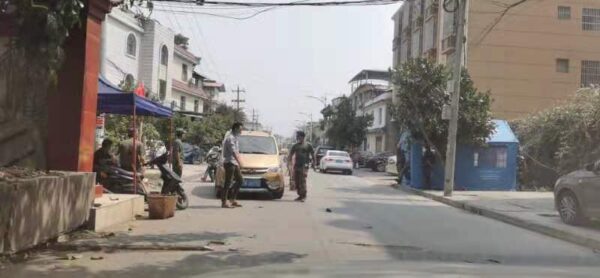 Guarding the Border
State-run Yunnan Net announced on April 2 that the regime had arranged 7,400 police officers, government officials, and militia to lock down Ruili as well as the border. Local residents said the border is guarded by local people, who the regime called militia.
Li Liang said that the regime doesn't pay the militia in general, and the guarding should be done by soldiers with militia for support.
"Now only local people are guarding the border. We don't know where the soldiers are," Li said. "Every time when I went to the border in the night, I saw my fellow militiamen sleeping."
Li explained that local people have jobs or do farming during the daytime, and it's hard for them to keep alert in the night. Furthermore, the border guarding in Ruili is difficult.
"The border is very long and the condition is complicated … People use all kinds of methods to cross the border," Li added.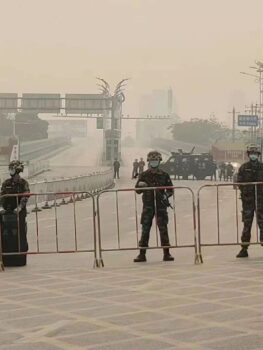 Ruili is an inland city and has three sides bordering Burma. The fourth side connects with other Chinese cities. There are bushes, rivers, farming land, and villages along over 100 miles of border.