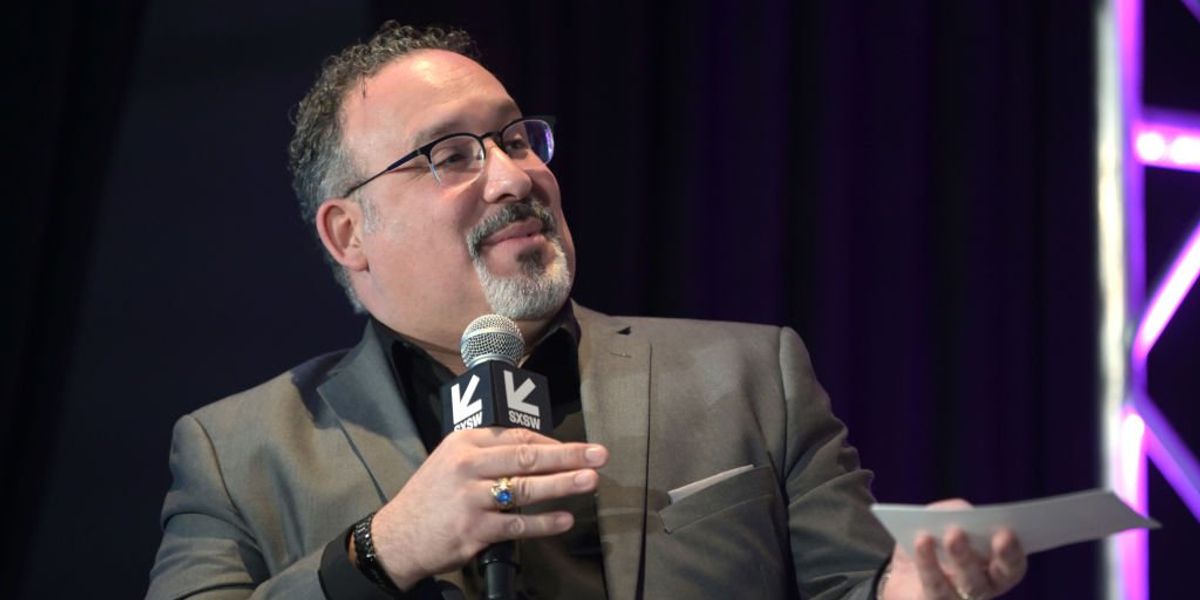 Education Sec. Miguel Cardona calls for a total end to the practice of corporal punishment in schools.
In a message to governors, state school principals, school districts and school leaders, Cardona pressed them to put the kibosh on the practice of corporal punishment, which involves physical discipline such as spanking.
"Our nation's schools should do everything possible to provide children and youth with safe and supportive environments that protect and enhance their physical, emotional, and mental well-being. Unfortunately, some schools continue to put the mental and physical well-being of students at risk level by implementing the practice of corporal punishment, defined by the United States Department of Education (Department) as the practice of paddling, caning, or otherwise inflicting physical punishment on students," Cardona wrote . "Therefore, if the use of corporal punishment is permitted or practiced in schools and educational settings in your state or district, I urge you to move quickly to condemn and eliminate it."
"Schools should be safe places where all students and educators interact in positive ways that foster student growth, belonging and dignity, not places that teach or exacerbate violence and fear. Let's all work together to move away of this harmful practice and create safe and supportive learning environments for all students," Cardona wrote.
A note at the end of the letter indicates that the practice of corporal punishment is explicitly prohibited in 27 states.
According to another note at the end, corporal punishment is explicitly allowed in some states, but some of the states that explicitly allow it also prohibit it for students with disabilities. "According to a review of US Department of Education laws and policies, depending on the state, corporal punishment remains legal because state law either expressly permits corporal punishment in at least some circumstances or does not expressly prohibit it" , states the final note.
"Despite years of research linking corporal punishment to poorer psychological, behavioral, and academic outcomes, tens of thousands of children and youth are subjected to hitting, hitting, or other forms of physical harm at school each academic year, with students of color and students with disabilities are disproportionately affected Schools should be places where students and educators interact in positive and enriching ways that foster student growth and development, dignity, and a sense of belonging, not places that they tolerate violence and instill fear and mistrust," Cardona said, as explained. a press release.
Do you like Blaze News? Bypass the censors, sign up for our newsletters and get stories like this straight to your inbox. Register here!