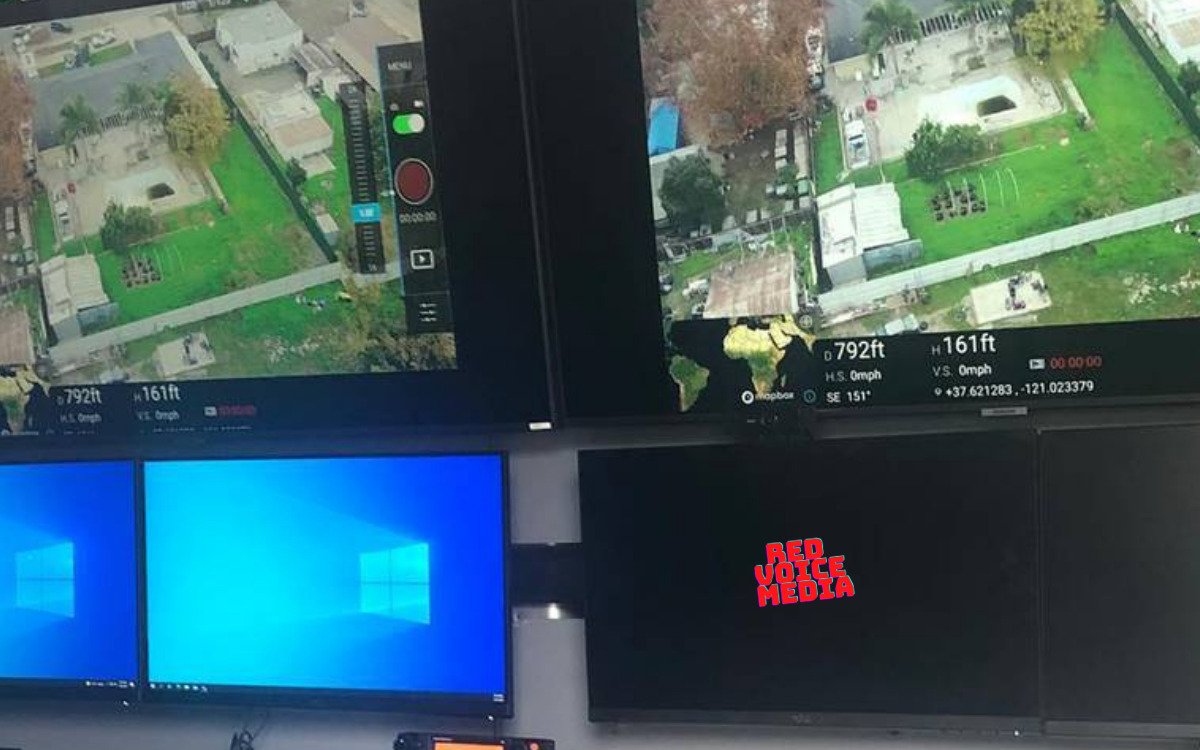 MODESTO, CA – A 29-year-old man was arrested earlier in December after authorities executed a raid on a Modesto home where a 25-year-old woman, described as the suspect's girlfriend, had escaped earlier and told authorities she'd been held captive for a month and abused by the suspect.
On December 4th, the Stanislaus County Sheriff's Department arrested 29-year-old Saul Ortega under suspicion of a litany of charges stemming from the alleged kidnapping and torture of his 25-year-old girlfriend.
Tired of the ads? Go Ad-Free and Get EXCLUSIVE Content From Stew Peters and the RVM Team, Become a PREMIUM USER
A press release from the sheriff's office said the victim had been able to escape from Ortega's home two days earlier on December 2nd but didn't immediately alert authorities until December 4th because the suspect had allegedly threatened her and her family, according to Stanislaus County Sheriff's Sgt. Erich Layton.
"She was concerned for the safety of other family members, as Ortega had made threats to her."
When deputies made contact with the victim, they had noted she'd suffered "extensive injuries to her body, including bruises and burns, and was transported to an area hospital for treatment."
< Sign the petition: Ban Federal Vaccine Mandates! >
At approximately 8:45 a.m. on December 4th, a SWAT team descended upon the suspect's home located off the 1000 block of Paradise Road, where Ortega was later arrested. Authorities also noted that an elderly female inside Ortega's home was briefly detained "but later released after cooperating with detectives."
The suspect is now facing charges of kidnapping, false imprisonment, rape, torture, mayhem, domestic violence, criminal threats, possession of cocaine with the intent to sell, and felon in possession of firearms.
The Stanislaus County Sheriff's Department's press release noted that Ortega is currently being held at the Stanislaus County Public Safety Center, with his bail having been set at $1 million.
In a statement regarding the arrest of the suspect, Sheriff Jeff Dirkse said, "Our heart goes out to the victim of this heinous crime, but I'm proud of the work the team did to arrest the suspect!"
Apparently, investigators have reason to believe that Ortega may have more victims, as the closing of the press release conveyed as such.
"There is reason to believe Ortega may have victimized others. If you believe you or someone you know was a victim, or have any information regarding this investigation, contact Detective D. Gonzalez at (209) 595-8686. You can also make an anonymous tip by calling Crime Stoppers at (209) 521-4636 or go to www.stancrimetips.org."