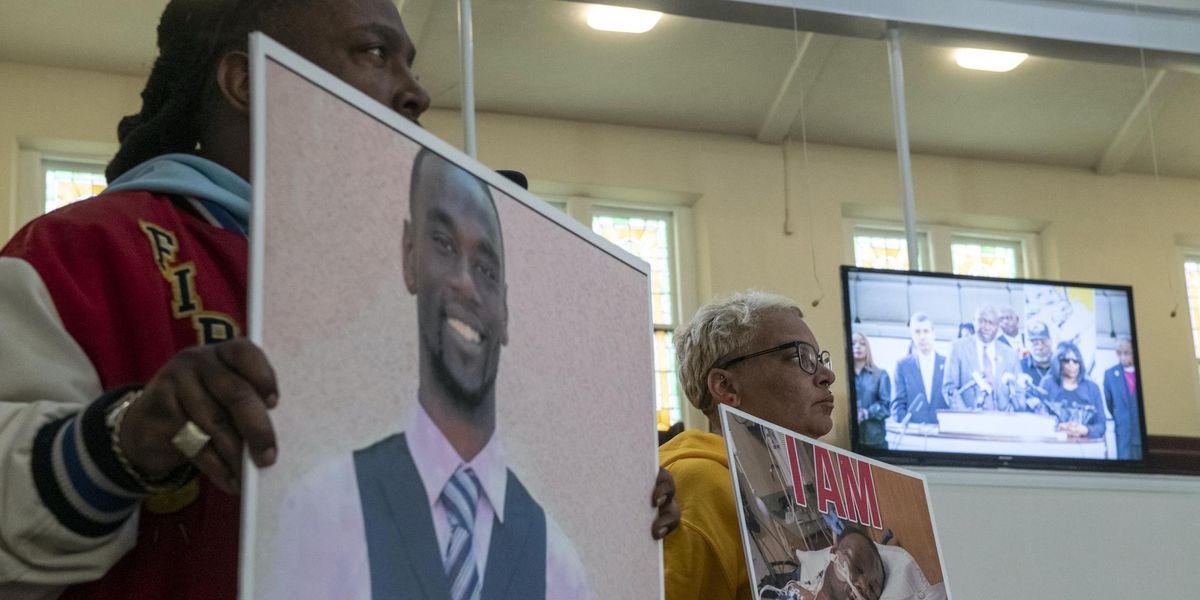 Law enforcement released shocking police body camera video related to the arrest of Tire Nichols that may have led to his death three days later.
Nichols was arrested for erratic driving on Jan. 7 when police said he was injured in an altercation with police. He was taken to hospital in an ambulance, but died three days later.
Police released four videos showing the arrest.
On Thursday, the five officers involved in the arrest were themselves arrested and charged with second-degree murder.
Officials worried that the release of the video would inspire violent protests and riots in Memphis and other areas. RowVaughn Wells, Nichols' mother, issued a statement asking those angry over her son's death to refrain from violence.
"I want each and every one of you to protest peacefully. I don't want us to burn down our city, tear up the streets because that's not what my son stood for," Wells said. "If you are here for Tire and me, then you will protest peacefully."
The family has set up a GoFundMe memorial fund.
Here is part of the video that was released:
u201cDURING: Part of the footage released by a surveillance camera of Memphis officers knocking Tire Nichols to the ground. nn***DISCLAIMER WARNING: VIDEO IS GRAPHIC***u201d
— t ud83cuddeeud83cuddf9 (@t ud83cuddeeud83cuddf9) 1674864857
Do you like Blaze News? Bypass the censors, sign up for our newsletters and get stories like this straight to your inbox. Register here!