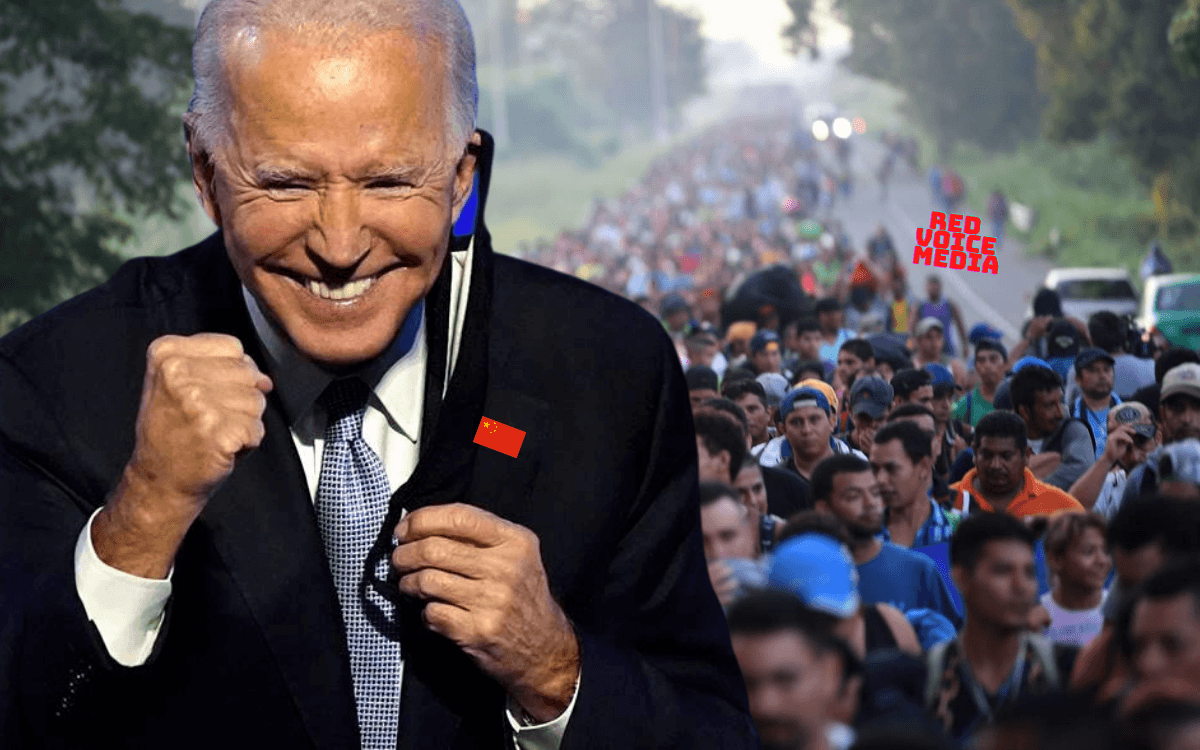 Former acting Department of Homeland Security secretary Chad Wolf recently appeared on Fox News' Cavuto Live, where Wolf proclaimed during the segment that President Biden's public announcement to end Title 42 in the coming weeks is serving as "a heads up" to smugglers and cartels, thus enabling them to plan and swarm our southern border.
On April 1st, the CDC openly announced that Title 42 will no longer be in effect come May 23rd, claiming that the pandemic-era restrictions imposed under the Trump administration "is no longer necessary."
Go Ad-Free, Get Exclusive Shows and Content, Go Premium Today
Title 42, for reference, "allows the US Border Patrol and US Customs to prohibit the entry of persons who potentially pose a health risk." It is a "public health and welfare statute enacted in 1944 that gave the U.S. surgeon general the authority — later transferred to the Centers for Disease Control and Prevention — to determine whether communicable disease in a foreign country poses a serious danger of spreading in the U.S., either by people or property entering the country."
According to the LA Times, in October of 2021, there had been 1.3 million "expulsions of migrants at the border without offering them the opportunity to request asylum or other humanitarian protections" due to Covid.
When discussing this action taken under the Biden administration, Wolf stated that serious ramifications will follow via this generous "heads start."
"What I can tell you is, Title 42 in many ways has masked the real crisis that we see on the border…because every month, DHS has been able to remove somewhere in the neighborhood of 70 to 80,000 individuals under Title 42. When that goes away, guess what? Most of those individuals will likely be processed and then released into the United States. So, all the images that you've seen over the last 14 months of flights around the country and migrants being dropped off on street corners is actually going to increase by two or threefold because of this.
How Prepared Are You? Emergency Preparedness, Food Storage & Supplies
Now again, for some reason, DHS and the Biden administration made the really, really smart decision to announce this six, seven weeks in advance – so absolutely the cartels, the smugglers, it gives them a head start so they can amass individuals and push them across that border knowing that they will no longer be removed in an expedited manner."
Fox News host Neil Cavuto interjected briefly, pointing out how the Biden administration dropped this announcement of ending Title 42 at the same time that reports are coming in regarding migrants from Guatemala storming the border of Mexico – a.k.a., ostensibly making the trip through Mexico up to the southern border of the United States.
Cavuto asked Wolf whether this is merely a "coincidence," to which Wolf said it wasn't a coincidence – it something more along the lines of being "coordinated."
"It's already been coordinated, right? So, there's already an 'open' sign or an 'open door' sign on the border. So, hundreds of thousands of folks are coming across that border every month. This is just going to incentivize and further encourage that."
Alleged Human Smuggler Appears Possessed By Demons As Border Patrol Detains Her [VIDEO]
Get Dr. Zev Zelenko M.D.'s NEW Z-DTOX and Z-Stack Protocol, use code RVM for discount