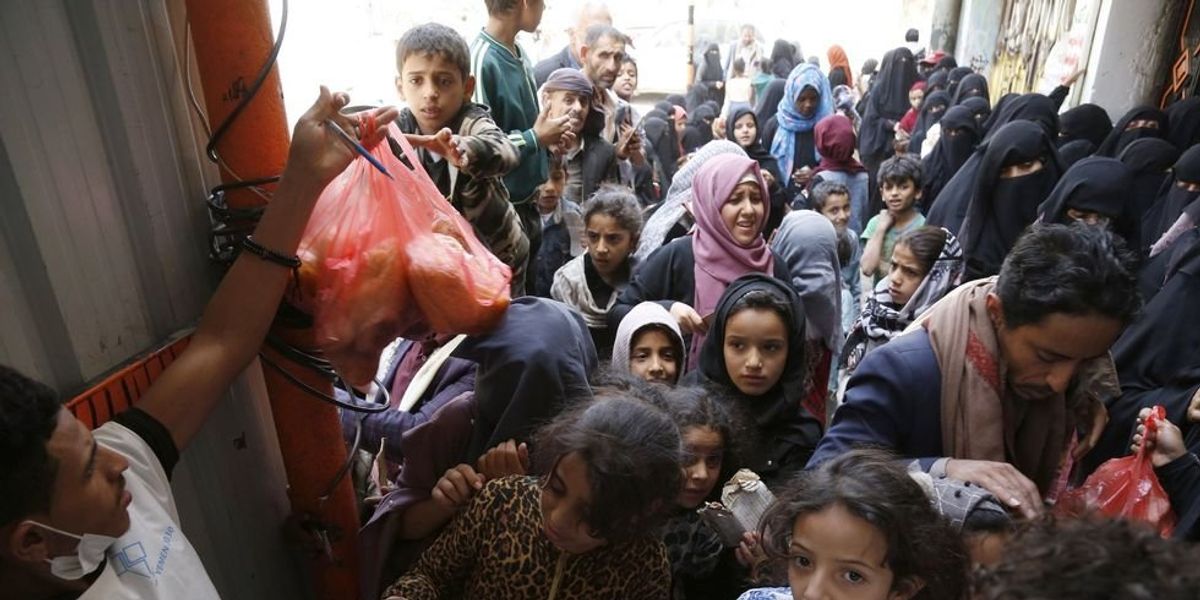 Some 85 people were trampled to death in a stampede in Yemen's capital, Sanaa, when a crowd was spooked by gunfire during an event marking the end of the religious month of Ramadan.
Hundreds of poor people gathered at a school to receive financial aid distributions when shots were heard and panic ensued.
Graphic videos on social media showed scenes of the disaster's aftermath.
A Houthi official told AFP that more than three hundred people were also injured in the stampede.
"Women and children were among the dead," he said.
A statement from the country's interior ministry described the incident as "tragic" and "painful". The statement describes the event before the disaster as a "random distribution of money by some merchants without coordination with the Ministry of the Interior and without organization."
They added that the "dead and injured were taken to hospitals and two of the traders responsible for the matter were arrested".
One report said the Houthis had fired their weapons into the air in an attempt to control the crowd, but that some rounds hit an electrical wire, causing it to explode and panic onlookers.
Houthi rebels rushed to close the school to journalists.
Sanaa has been under the control of Iran-backed Houthi rebels since 2014. The rebels have waged a proxy war against Saudi Arabia, which backs the internationally recognized government.
The conflict has caused more than 100,000 deaths and is described by the United Nations as one of the worst humanitarian crises in the world.
Here is the video of the aftermath of the incident:
https://www.youtube.com/watch?v=2aIwTSDq2Ww85 dead and hundreds injured in a stampede during a charity event in Yemen: Reportwww.youtube.com
Do you like Blaze News? Bypass the censors, sign up for our newsletters and get stories like this straight to your inbox. Register here!