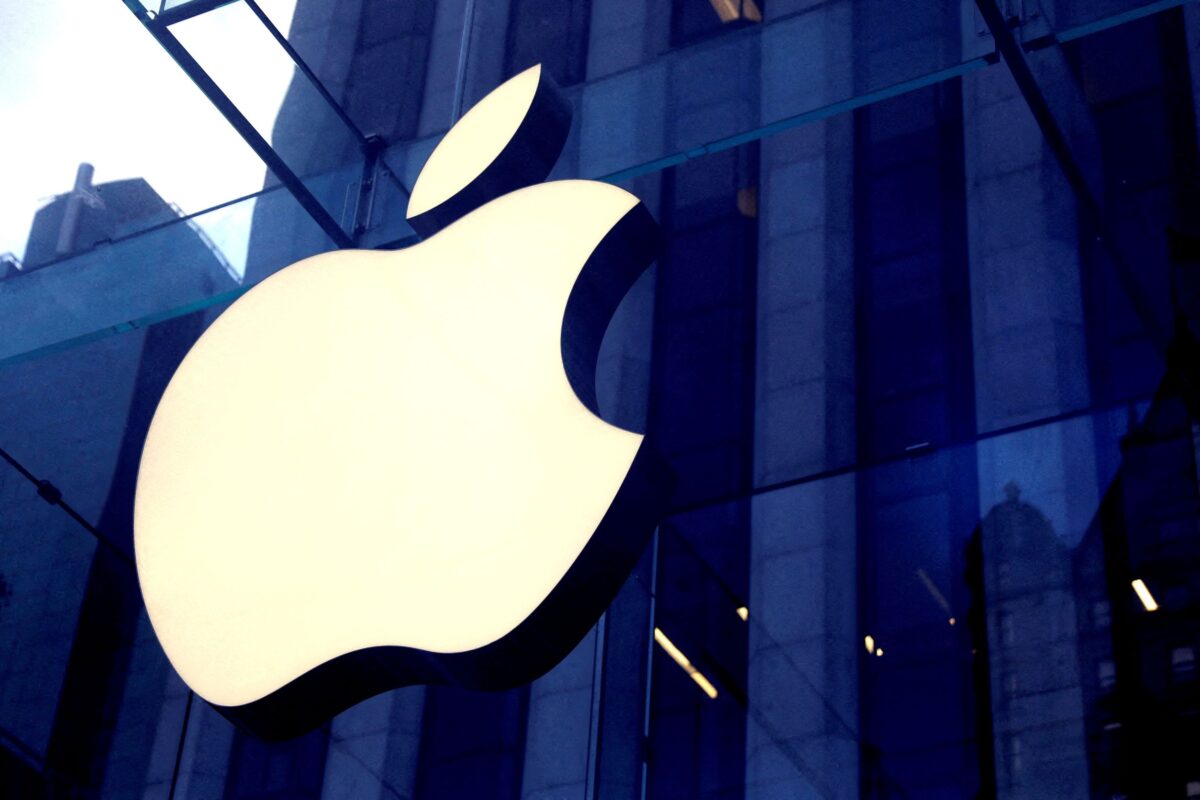 The Paris Prosecutor's Office on Monday announced an investigation into Apple over allegations the company deliberately renders its devices obsolete in order to coerce users into purchasing newer models.
The prosecutor's office said in a statement that an investigation was launched in December 2022 in response to a complaint filed by the advocacy group known as Halte a L'Obsolescence Programme (HOP), citing concerns over deceptive marketing practices and programmed obsolescence.
At the core of HOP's complaint lies the practice of "serialization," which involves linking spare parts such as microchips or speakers to specific generations of iPhones through serial numbers. This system effectively hampers third-party repair services from using generic components. As Apple gradually phases out older iPhone models, the corresponding spare parts also become unavailable, thereby pressuring customers to purchase newer devices.
HOP, which refers to the issue as "batterygate," further alleges that Apple possesses the capability to detect unauthorized repairs on iPhones and can remotely diminish their performance. This alleged degradation serves as an additional incentive for users to abandon repaired devices and opt for newer models.
The advocacy group welcomed the investigation's announcement coming ahead of Apple CEO Tim Cook's visit to Paris in June for the VivaTech event. HOP said it's calling on Apple to guarantee the right to repair its devices.
"HOP is delighted to learn about the investigation opened by the Public Prosecutor and hopes that it will enable the Directorate-General for Competition, Consumer Affairs, and Fraud Control (DGCCRF) to enforce sanctions and demonstrate the illegal nature of the serialization practices challenged by the association," the group said in a statement translated from French.
HOP argues that these alleged practices infringe on the right to repair devices and hinder the democratization of refurbishment and the development of the circular economy.
This is not the first time Apple has faced legal repercussions for such practices. The company has been fined in France and Italy. However, not all attempts to sue Apple over planned obsolescence have been successful. In February, a South Korean court dismissed a lawsuit without explanation, ruling against the plaintiffs and even ordering them to cover Apple's legal fees.
The Epoch Times contacted Apple for comment.
Apple Fined by Russia, France, Italy
In March, Apple paid a 906 million ruble ($12.12 million) fine in a Russian antitrust case alleging abuse of its dominance in the mobile apps market, according to Russia's Federal Antimonopoly Service (FAS).
Apple said it "respectfully disagreed" with the FAS ruling, which stated that Apple's app distribution through its iOS operating system gave its own products an unfair advantage.
In August 2020, FAS concluded that Apple had engaged in abusive practices and subsequently issued a directive requiring the removal of provisions that allowed Apple to reject third-party apps from its App Store.
This action was prompted by a complaint from cybersecurity company Kaspersky Lab, which claimed that Apple's operating system had rejected a new version of its Safe Kids application.
"Apple has paid a 906 million rouble antitrust fine," the FAS said in a statement on its Telegram channel.
Apple had pursued appeals against the decision at various stages but was unsuccessful. Ultimately, the company complied with the order, as confirmed by FAS.
In 2020, Apple paid a $27 million fine in France after a French consumer watchdog complaint lodged by HOP. The complaint centered around a controversial iOS update that intentionally limited the performance of older devices.
Italy's antitrust authority had taken similar action a year prior, imposing a fine of $10.8 million on the California tech giant.