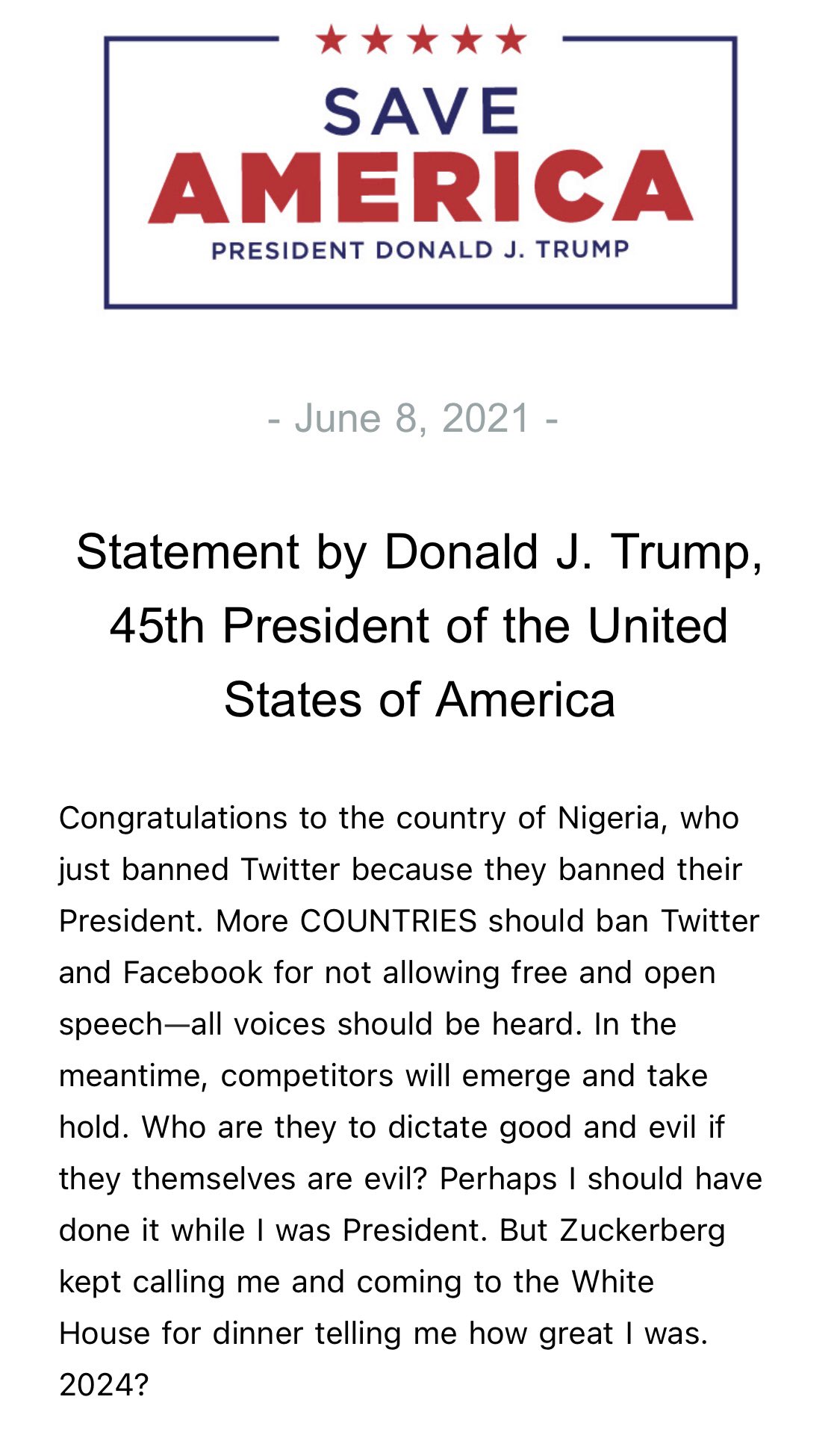 President Trump called on nations of the world to ban social media platforms Facebook and Twitter for "not allowing free and open speech."
"Congratulations to the country of Nigeria, who just banned Twitter because they banned their President," Trump said in a statement Tuesday.
"More COUNTRIES should ban Twitter and Facebook for not allowing free and open speech — all voices should be heard."
Trump hinted at possibly competing against the tech giants with a platform of his own, long the subject of speculation since he was banned from social media earlier this year.
"In the meantime, competitors will emerge and take hold," Trump wrote. "Who are they to dictate good and evil if they themselves are evil?"
"Perhaps I should have done it while I was President," he lamented. "But Zuckerberg kept calling me and coming to the White House for dinner telling me how great I was."
"2024?" he concluded, floating another possible presidential run.
His statement comes days after Nigeria banned Twitter for deleting a tweet by its President Muhammadu Buhari about violent secessionist groups.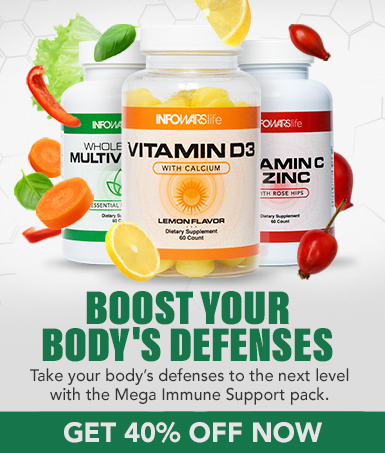 ---
Twitter doesn't know what side of history it actually wants to be on, denying Americans rights to a political discourse, while claiming Nigeria isn't allowing them to be the "human right" all Nigerians deserve.