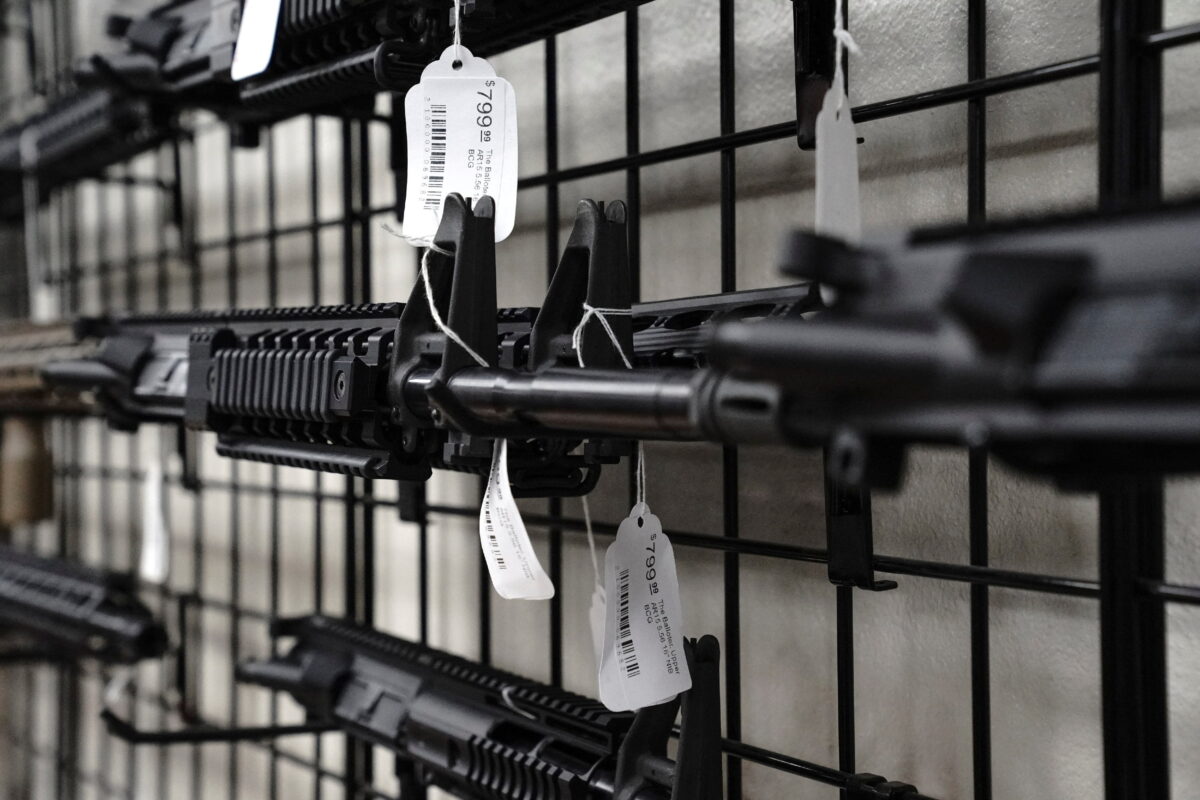 Alaska's Republican-led Legislature has passed a bill prohibiting the authorities from singling out firearm and ammunition retailers when they start shutting down businesses during a declared emergency.
House Bill 61, heading to the desk of Gov. Mike Dunleavy, states that firearm businesses cannot be forced to close, shorten their business hours, limit their sales, or hand over merchandise during a declared state of emergency unless the government equally does that to all other businesses.
The Senate version of the bill initially included language that would allow the government to shut down gun stores while still keeping certain businesses like grocery stores, pharmacies, clinics and hospitals, and hotels and motels open during an emergency declaration. This language was removed with an amendment by state Sen. Bill Wielechowski, a Democrat representing East Anchorage.
According to Wielechowski, firearm, and ammunition stores are just as important as, if not more important than, grocery stores for Alaskans relying on hunting as a way of life and sustenance.
"We have many people who live in rural communities and don't have access to grocery stores," Wielechowski explained Tuesday on the Senate floor.
"The reality is that, for many people in rural Alaska, going to ammo shop is essentially going for subsistence hunt and provide for their families," he said.
"So shutting down the firearm retailers … and saying we can keep grocery stores open, for example, for many that's just not realistic in Alaska."
Decision by Court of Appeals
Wielechowski also said that House Bill 61 would keep Alaska in line with a 2022 decision by the U.S. Court of Appeals for the 9th Circuit. In that decision, a panel of three circuit judges unanimously ruled that it is unconstitutional for governments to use public health emergencies as an excuse to prevent people from buying guns or visiting shooting ranges.
The 9th Circuit's ruling overturned that of a California district judge, who in 2020 dismissed the challenge to a wide range of anti-gun policies in California's Ventura County, including forcing gun shops to shut down, prohibiting people who already owned firearms from visiting shooting ranges and pausing new applications of carry permits. The county enacted all these restrictions in the name of curbing the spread of the COVID-19 virus, although it failed to provide any evidence that gun shops and firing ranges pose a greater risk of COVID transmission than other "essential" businesses.
Guns on display in Burbank, Calif., on June 23, 2022. (Jae C. Hong/AP Photo)
Anchorage was also placed under similar restrictions in the spring of 2020 during the COVID-19 pandemic. The city's then-Democrat mayor, Ethan Berkowitz, ordered gun stores to be closed while allowing businesses his administration had deemed critical, including marijuana and liquor shops, to stay open.
Berkowitz resigned later that year after admitting to an inappropriate relationship with a local news anchor several years ago.
'Times of Chaos, Uncertainty, and Emergency'
The National Rifle Association (NRA) endorsed House Bill 61, saying the measure "provides a thoughtful and effective approach to balance Second Amendment rights and local control."
"When a firearms store is forced to close, when ammunition is not allowed to be sold, when gun ranges are shut down, and concealed carry permits are not issued, an individual's ability to keep and bear arms is infringed, and could be rendered impossible," the NRA wrote in a letter of support to Alaska Senate Judiciary Committee.
"At the core of the Second Amendment is the right to self-defense. The importance of this right is elevated in times of chaos, uncertainty, and emergency," it added.
"Alaskans must be able to access firearms, ammunition, shooting ranges and other essential firearms-related businesses during times of emergency."
Alaska Gun Rights, an Anchorage-based advocacy group, opposed the bill, arguing that governments shouldn't be granted power to shut down any business in the first place.
"HB 61 authorizes the government to suspend Second Amendment Rights along with general commerce rights," read a petition (pdf) circulated by the group and sent to Alaska Senate Judiciary Committee.
"What started as a 2nd Amendment protection bill became an equity in commerce bill. But with newly created powers to shut down businesses, it becomes an equity in tyranny bill," the group wrote in a blog post. "This bill is on course to steal more of your freedoms and liberties."