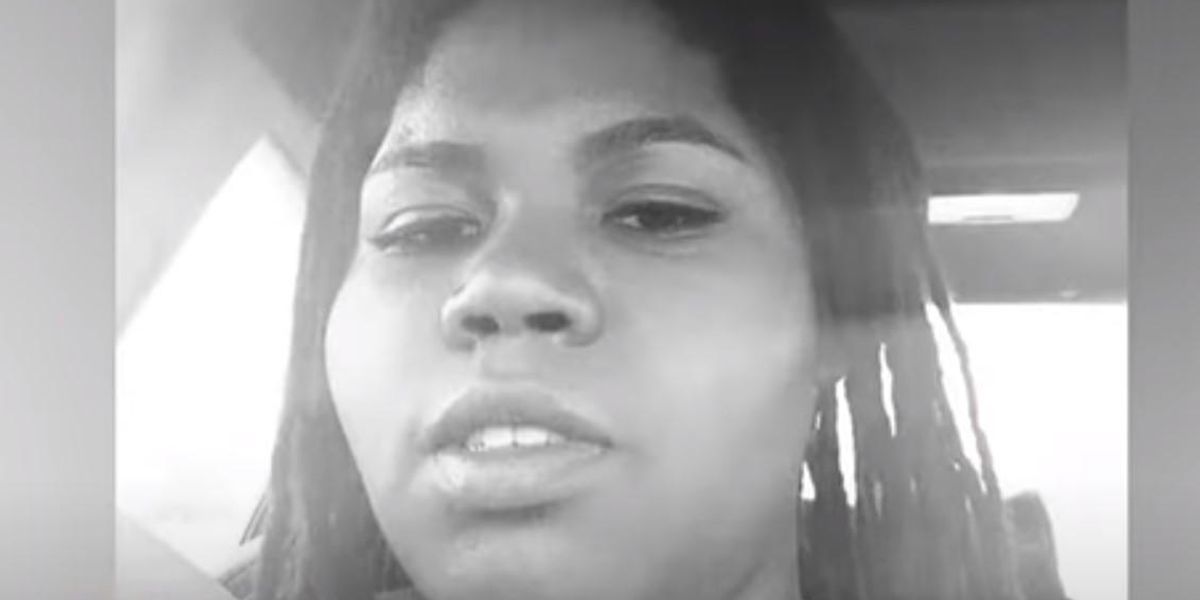 The airport crew member who died horribly a few weeks ago when he stood in front of a plane's engine was repeatedly warned about the impending dangers, according to a report issued Monday by the National Transportation Safety Board.
Courtney Edwards, a 34-year-old mother of three, was a ground handler for Piedmont Airlines at Montgomery Regional Airport. Just before 3 p.m. on New Year's Eve, she and other ground crew members gathered for two brief safety briefings because the captain of an approaching plane had called radio to notify everyone that he would keep the engines running for a two-minute cool-down period. after the plane lands. The cabin auxiliary power unit had apparently malfunctioned.
The crews were instructed to stay away from the engines until they had been informed that the engines were no longer running and the yellow warning light had gone out. After the Envoy Air Embraer 170 from Dallas landed and the right engine was in the process of shutting down, the plane's first officer opened the window and reiterated to crew members that the engines were still running let's go. By then, a crew member had noticed that Edwards had almost been knocked over by the plane's exhaust and issued another warning for Edwards to give the engines plenty of room.
Unfortunately, Edwards misunderstood, forgot or ignored repeated instructions, because she then passed in front of the left engine and was "lifted to her feet and into the running engine," the latest NTSB report stated, echoing an earlier NTSB report that claimed the worker had been "ingested into the engine." The latest report did not provide a probable cause for the incident, pending further investigation.
According to witness statements and surveillance footage, which have not been made public, Edwards' death and the immediate aftermath were gruesome. The co-pilot claimed the "aircraft shook violently" before turning off with a "thud". There were 63 passengers on board the plane, plus four crew members. The number of ground personnel present during the incident is unknown.
Communication Workers of America Local 3645, of which Edwards was a member, issued a statement through a GoFundMe account it had set up on his behalf. "Courtney was a Ground Handling Agent for Piedmont Airlines, a subsidiary of American Airlines, a loving mother of 3 and a wonderful daughter to her beloved mother, Natalie English of Montgomery, Alabama," it read in part . "Please know that this tragedy has affected and will affect his mother, his family, his friends and his children for years to come." The account has already surpassed the goal of $100,000.
Richard Honeycutt, CWA District 3 Vice President and Chair of the CWA Passenger Service Airline Council, made an additional statement:
"Courtney was a valuable member of her team and our union. She was away from her family working New Year's Eve making sure passengers got where they needed to be for the holidays. She represents the best of our CWA airport members, who constantly make sacrifices to serve the flying public," the statement said.
"Her memory will live on in the hearts and minds of her fellow CWA members and those closest to her," Honeycutt added. "Our staff and local leaders are on the ground coordinating with relevant agencies as the investigation continues. We are doing everything we can to support his family and loved ones during this tragic time."
Do you like Blaze News? Bypass the censors, sign up for our newsletters and get stories like this straight to your inbox. Register here!