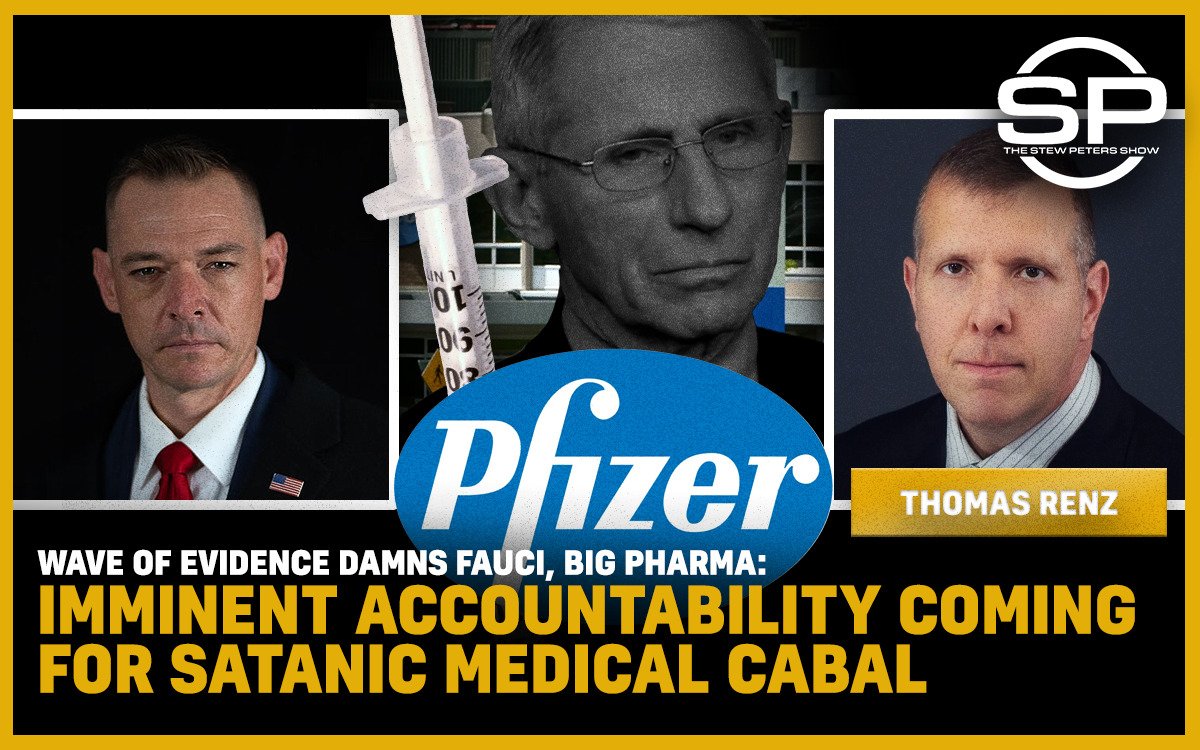 Catch every segment of the show at StewPeters.com
Go Ad-Free, Get Exclusive Shows and Content, Go Premium Today – $1 Trial
A few weeks ago we had German attorney Reiner Fullmich on this program. Reiner has been calling for a "second Nuremberg" putting on trial the medical authorities and pharmaceutical executives who gave us the past two years of forced injections and lockdown insanity.
We of course would love to see that. But will we see that? There are a lot of people promising that this strategy or that one will bring accountability for Pfizer, Fauci, and all the rest.
But it's worth looking at a comparison here. In 2020, President Trump's campaign promised they were going to stop the steal. Look how that turned out. They raised more than a hundred million dollars, but Joe Biden is still the one allegedly in the White House, and there's evidence that most of the money was never even earmarked for election-related lawsuits. It was just funneled into a newly-created PAC that enriched the Trump family's aides and advisors.
Learn How To Protect Your Life Savings From Inflation and An Irresponsible Government, With Gold and Silver
They basically betrayed the president and his voters to enrich themselves, just like they've been selling President Trump's endorsement for rotten fake MAGA candidates in the year and a half since.
Thomas Renz has been on the frontlines of the fight against vaccine mandates from the start. He recently announced that we have moved into the "coverup phase" of the forced jabs, and that soon a wave of incontrovertible evidence will bring down Big Pharma and hold its leaders accountable. But what actually needs to happen for that accountability to be achieved? What will it look like? And what can we do to actually make it happen?
Thomas Renz joins us.
Follow Stew on Gab.
Coming Soon – THESE LITTLE ONES : An Inside Look into the Dark Underbelly of Human Trafficking
Stop Using Big Box Stores And Giving Money To People That Hate You.  Make The Patriot Switch!