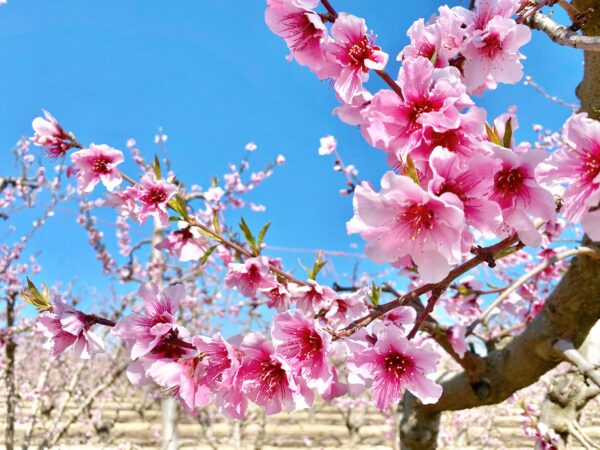 FRESNO, Calif.—The Fresno County Blossom Trail is home to acres of fruit tree blossoms. It attracts around 30,000 visitors over a three-week period.
People can go on a self-guided tour drive around the 60-plus-mile loop to view a variety of blooming trees, free of charge.
Plum, apple, citrus, and almond trees have white flowers, while peach and nectarine trees have pink flowers. With the fields so spread out, visitors practically have a whole farm to themselves for a photo shoot.
"It's pretty! And we're very happy and excited to be out and take photos," Shoua Xiong, a blossom viewer, told The Epoch Times.
She and her sister are locals and visit the blossoms every year in different Hmong outfits.
"Usually I would wear pink so I wouldn't blend in too much with the white flowers," Xee Xiong told The Epoch Times.
"It's so pretty. Because we have the pink flowers, then we have the white ones as well. We actually take a lot of pictures," Quwenie Trinh told The Epoch Times.
"I feel like I'm very relaxed. It's kind of a place where I feel like I can find myself, be really expressive; and it's just kind of my happy place, in a sense," Mimy Ha told The Epoch Times.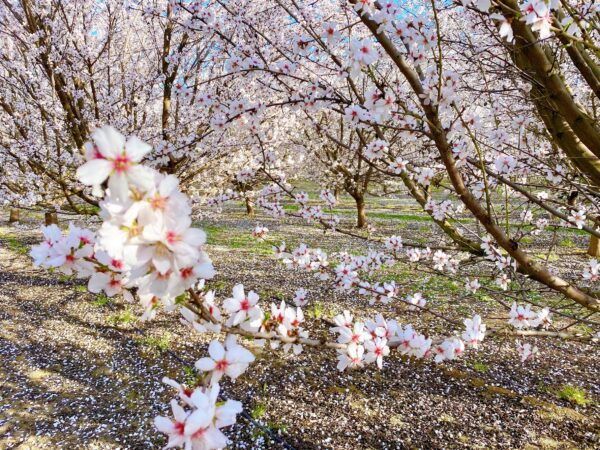 According to Kristi Johnson, tourism manager for Fresno County Office of Tourism, the best place to start and end the trail is at Simonian Farms. It's been a family-owned farm for four generations. Visitors can go for a bathroom break and shop for fruits, nuts, and other snacks.
Historically, the best time to view the blossoms is at the end of February and the beginning of March. Mid-March is when the petals start to fall.
"You can usually get through the entire thing, even if you are going 30 miles an hour, in three to four hours," Johnson told The Epoch Times. "And that is including the opportunity to pull over to the shoulder and take pictures."
There are 50–60 different growers within the 60-mile perimeter.
One farmer grows nine different kinds of plants and five varieties of peaches.
"You feel good, you know, as soon as you start seeing flowers, you start to feel like the crop is starting to come; you are going to have some fruit later on in the year," Efrain Hernandez, a fruit farmer, told The Epoch Times.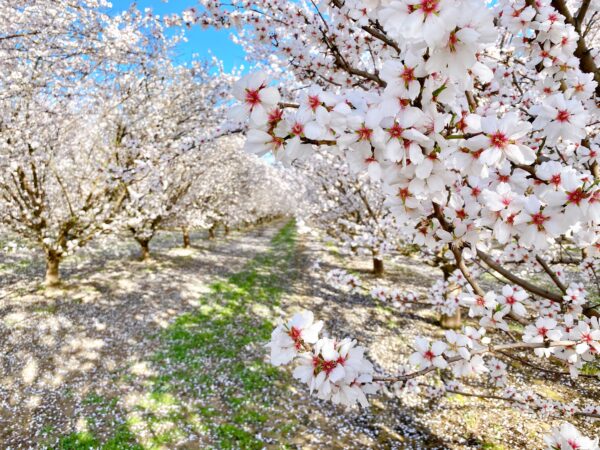 He explained that they have to keep a record of everything and pay attention to food safety, in addition to all the work involved in the farming process. During the summer, he might work for up to 18 hours a day.
"You have to irrigate this, you have to do this, you have to do that, you have to deliver this. It's always running back and forth," Hernandez said.
His favorite part about being a farmer is eating the fresh fruits he grows.
The fields are privately owned, so visitors are asked to respect the property and the farmers' hard work.