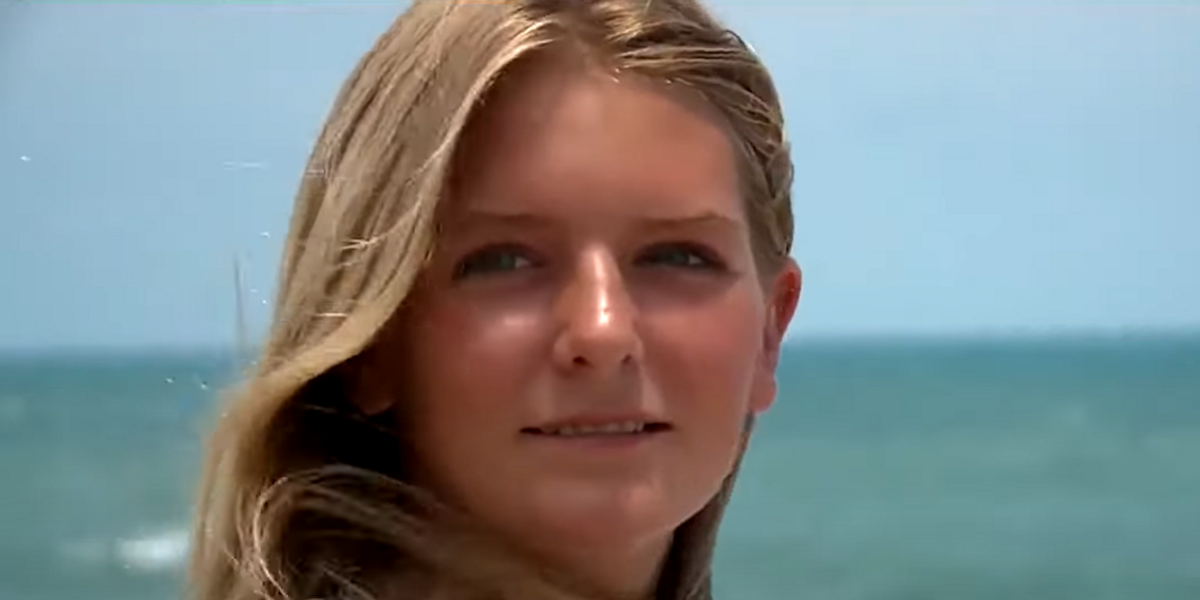 A 13-year-old girl has revealed how she fought off a shark attack on a Florida beach.
Ella Reed was sitting in shallow water with her friend near a pier on Fort Pierce Beach. Suddenly, he felt a sharp pain.
"He came right at me and grabbed me stomach first, and I tried to block him with my arm and hand, and he slipped, and he grabbed my finger and my arm, and he turned me around and he grabbed my leg again." She told WPTV-TV. "It didn't hurt at first because of all the adrenaline."
"The shark itself was so powerful. That's what I felt the most because it hit me really hard in the stomach," Reed told WPLG.
Reed fought off the shark, then ran out of the water with several bite marks and was driven home in a golf cart by her friend.
The brave teenager was completely calm despite being the victim of a shark attack.
The 13-year-old girl's mother thought it was a joke, until she saw all the blood, and knew it wasn't a joke.
"At first, initially, I seriously thought it was a joke," said Devin Reed, Ella's mother.
"It was crazy because she was completely covered in blood almost from head to toe, so she couldn't really see what was going on," the mother said.
"There was blood everywhere and she was more of a soldier than anyone else," Devin revealed. "We were all shocked that it even happened."
Devin ran Ella to the St. Louis County Fire Station. Lucie, just a few blocks from her house. From there, the teenager was rushed to the hospital.
Devin said Ella was shaking, but she was calm.
"She was so calm even when we walked into the hospital. She was telling all the nurses, 'You can take pictures.' She was like a pro," Reed explained. "Pretty scary stuff, but luckily she's talking to you, and once you see she's okay, you calm down a bit."
She needed 19 stitches in her stomach, arm, finger and knee.
"I was kind of in shock from everything that happened, so it didn't hurt because the adrenaline was through the roof," he said.
Devin had been living in the North Hutchinson Island community for more than 20 years and never worried about shark attacks.
"I never thought in a million years, not my kids," Devin pointed out. "They swim, they surf. They know how to stay away from bait balls and stuff like that. It's all surreal. It's like a movie. It doesn't feel real, not yet."
The 13-year-old girl believes she was bitten by a bull shark that was up to 6 feet long.
Within 24 hours of the shark attack, the brave girl returned to the same beach where she was bitten, but needed crutches to walk.
She said she plans to return to the ocean as soon as her stitches are removed.
Do you like Blaze News? Bypass the censors, sign up for our newsletters and get stories like this straight to your inbox. Register here!
https://www.youtube.com/watch?v=KHy78lkKpjoGirl, 13, says shark 'went straight for me' after surviving attack www.youtube.com