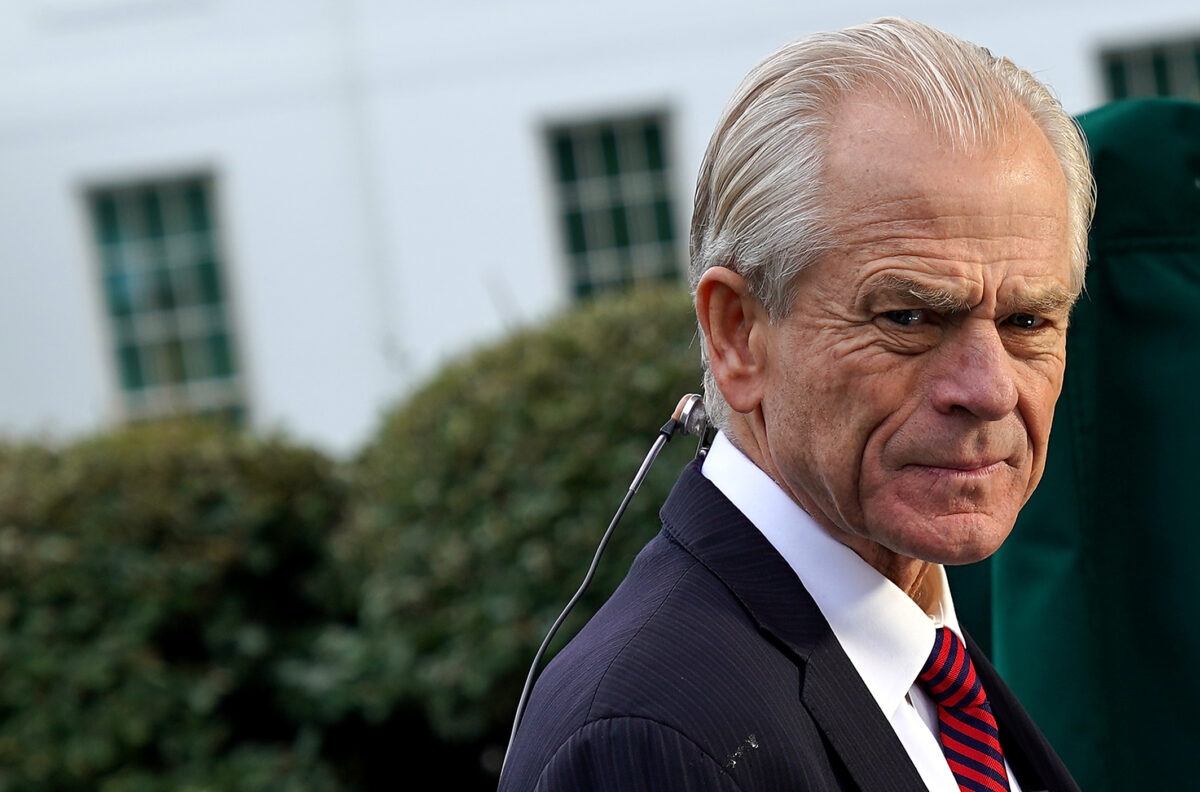 White House Director of Trade and Manufacturing Policy Peter Navarro said in an interview aired on Jan. 2 that he was part of a six-person team that briefed hundreds of state lawmakers on evidence of election theft.
Navarro said Rudy Giuliani, the lawyer leading President Donald Trump's election legal challenges, was part of the team, which included John Eastman and John Lott. Eastman represented Texas in the now-dismissed interstate challenge to the outcome of the election. Lott, a senior adviser for research and statistics for the Department of Justice, authored a recently released report on election theft.
"As part of a six-person team, we did a zoom meeting with hundreds and hundreds of state legislators across the battlegrounds Arizona, Georgia, Michigan, Nevada, Pennsylvania, and Wisconsin. These legislators, they're hot, they're angry, they want action," Navarro told Fox News. "We gave them the receipts. We explained exactly how the Democrat Party, as a matter of strategy, stole this election from Donald J. Trump."
Navarro released a report on Dec. 21 that summarized and categorized the evidence of election theft. In the Jan. 2 interview, he said he said he will be releasing another report on Monday. Navarro said the report "shows beyond a shadow of a doubt this election was stolen."
Trump's legal team and a handful of third parties are litigating challenges to the election in court in six battleground states. Dozens of U.S. Senators and House members have committed to lodging objections to electoral slates from those states when Congress counts the Electoral College votes on Jan. 6.
Navarro also suggested that a special counsel may be appointed to investigate if fraud had occurred.
"I would not be surprised to see a special counsel on this," Navarro said.
Trump's legal team testified before several panels and committees from state legislatures, including in Michigan, Arizona, and Georgia. The team argued that the mounting evidence of election theft and malfeasance necessitated that the legislatures assert their constitutional right to appoint presidential electors. None of the legislatures have so far followed the team's advice.
Trump has called on his supporters to descend on Washington when Congress counts the electoral votes on Jan. 6. Some of the senators who committed to objecting to the Electoral College votes that day said they will do so unless Congress appoints a special commission to conduct a 10-day emergency audit of the election. Individual state legislatures would then vet the findings and have the opportunity to convene and vote on a new set of electors.