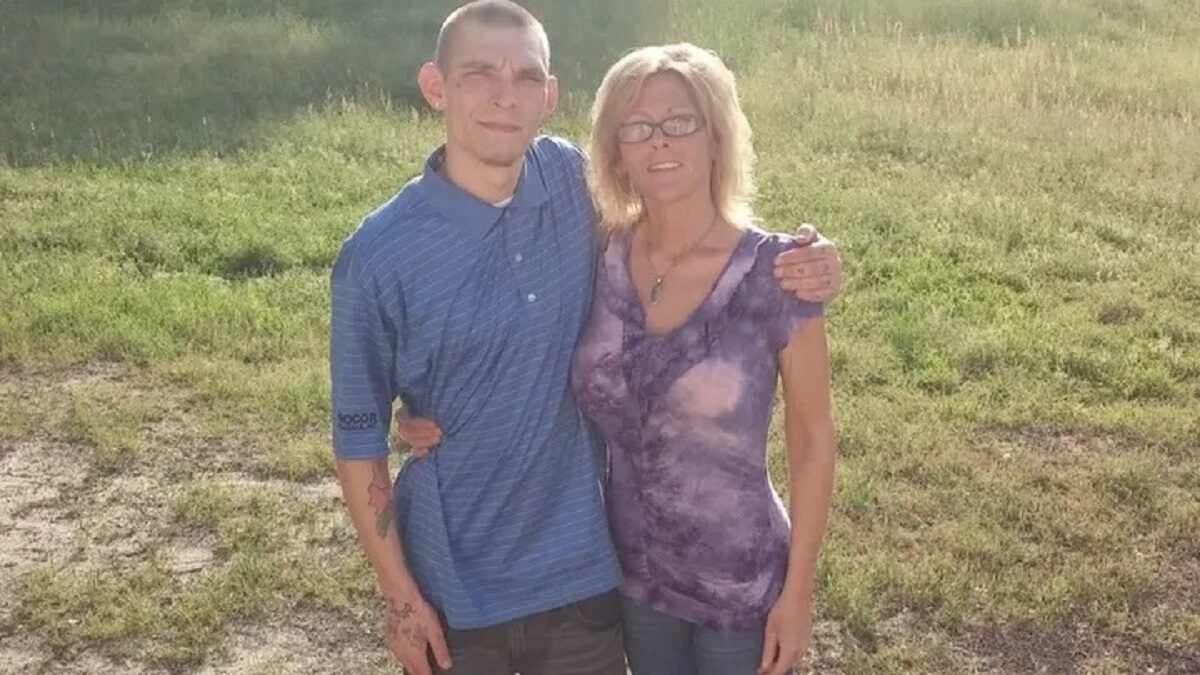 A man and a 12-year-old boy are facing murder charges after the preteen allegedly shot and killed a Sonic employee in the parking lot of the fast-food restaurant, according to local police.
Officers responded to 911 calls about a shooting at a Sonic drive-in at 9:40 p.m. on May 13 in Keene, Texas, according to Keene Police Department. Keene is a small town about 25 miles south of Fort Worth in Johnson County.
When the officers arrived at the scene, they found Matthew Davis, 32, lying in the parking lot with multiple gunshot wounds. Davis was transported by air ambulance to Harris Methodist Hospital in Fort Worth, where he died in the early morning hours on May 14.
Police said Angel Gomez, 20, and the boy were at the restaurant when Gomez began acting "disorderly." Witnesses told police that Gomez was urinating near the restaurant property, according to The Dallas Morning News.
Davis and another employee confronted Gomez, asking him to stop his behavior. The confrontation led to a physical altercation, police said.
At that point, police say the 12-year-old boy went to Gomez's vehicle, where he retrieved a firearm and fired multiple shots striking the victim.
Davis' mother, Leigh Anne Miller, who spoke exclusively to The Epoch Times on May 16, said that the boy went to the vehicle where there were other passengers, including a woman, and he pulled the weapon from a pillow case and began firing at her son.
"The weapon used appears to be an AR-style 22 rifle," Keene Police Chief James Kidd said in an email. "It appears that at least six shots were fired."
Miller said that her son had worked at Sonic for about three weeks when he was killed.
The two suspects fled the scene before police arrived. While law enforcement was conducting their investigation at the Sonic, Gomez returned alone and was taken into custody.
Further investigation led authorities to a location in the nearby town of Rio Vista, where they found the juvenile suspect, along with several firearms.
The boy was taken into custody. He is being held in a juvenile facility in Johnson County, Kidd confirmed. Authorities have not released the identity of the boy because he is a minor.
Gomez is believed to have bonded out of the Johnson County Jail, but authorities at the facility would not confirm the information.
Both of the suspects are charged with murder, according to authorities. The suspects are related to each other, but their relationship is not being released at this time, Kidd told The Epoch Times.
"This seems to be an isolated incident that was not racially motivated or gang affiliated," Kidd said, adding that the investigation is ongoing.
What We Know About the Victim
In the days following the shooting, members of the small community left flowers at the Sonic to honor Davis, who leaves behind a 10-year-old son.
Matthew Davis and his son. (Leigh Ann Miller)
A GoFundMe account was created by a co-worker of Miller's mother, who is a flight attendant.
"One of our beloved flight attendants, Leigh Anne, has suffered a devastating loss," the GoFundMe reads. "Her eldest son, Matthew, was tragically shot multiple times while at work. He was airlifted to the hospital where he was pronounced dead."
Miller, a mother of six sons, was in Georgia on an overnight assignment when she learned that her son had been shot. There were no flights available to get her home in time to see him before he died in the early morning hours of Mother's Day.
"Leigh's life is shattered by this loss," Miller's co-worker and friend Shanene Sadoski told The Epoch Times. "His brothers are beyond heartbroken."
Miller told The Epoch Times that her son had recently moved from Louisiana to Texas and was living with her. She said Davis had faced some difficulties but that he had turned his life around and was excited about the future and his new job.
"I don't care how much money I'm making right now because one day I won't be here," Miller said Davis told her after being hired to work at Sonic." I have to start somewhere, and someone gave me a chance."
Miller said that her son did not have a car, so he walked to and from work every day, arriving an hour early for his shifts to show his appreciation and dedication to the job, Miller said. She described her son as a peacemaker who studied theology and was dedicated to his faith.
"He could have been so much," Miller said. "He had so much to look forward to. He was so happy."
Miller said her sons were close-knit and that Davis' death has been especially difficult for her youngest son, who is 14.
"Matthew was rewriting his story, and he never got to finish [it]," Miller said one of her sons told her after Davis was killed.
Funds raised through GoFundMe will be used to assist the family with Davis' funeral expenses and the needs of his young son.
The Associated Press contributed to this report.