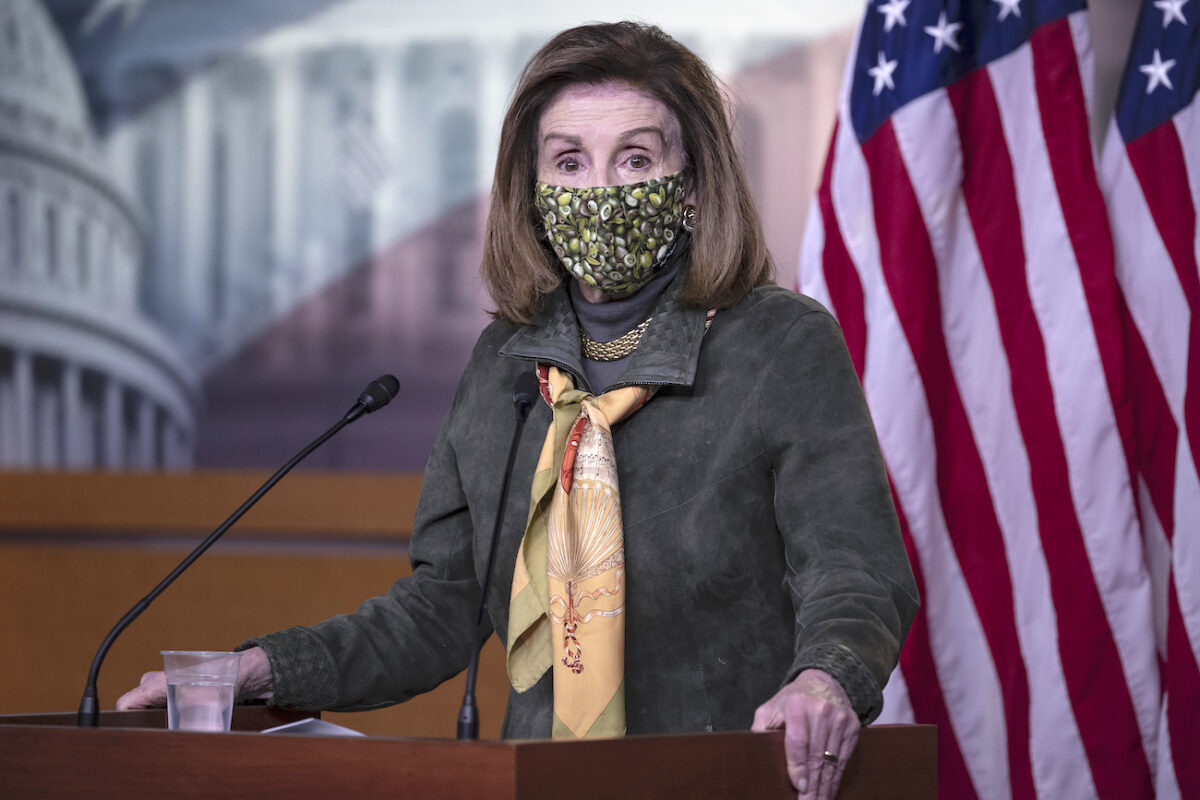 The leading Republican on the House Budget Committee said that a nearly $2 trillion proposal from House Democrats would increase the cost of living for many and would kill jobs.
"Democrats are rushing to pass a nearly $2 trillion spending bill that will enact bailouts for state governments that lock down their citizens and radical policies that will destroy jobs and raise the cost of living for working-class Americans," Rep. Jason Smith (R-Mo.) said in a statement to Fox News.
"But this is clearly where any sort of urgency on their part ends," he continued in saying, while adding that "COVID-19 is more the pretext than the purpose behind what Democrats are proposing. Their approach is the wrong plan, at the wrong time, for all the wrong reasons."
He was referring to a 591-page bill that was unveiled Friday that includes $1,400 stimulus payments to those who make less than $75,000 per year as well as $400 in federal unemployment benefits. It would also include an increase to the federal minimum wage to $15 per hour.
Other provisions include more than $300 billion to state and local governments, $130 billion in school funding, and $19.1 billion to state and local governments as a form of housing aid.
Democrats are expected to pass the measure by the end of the month, according to House Speaker Nancy Pelosi (D-Calif.), who made the announcement last week.
"At the same time, there is communication with the Senate as to what the Byrd rule will allow in the bills as we go forward," Pelosi said on Feb. 18, referring to the "reconciliation" process, which is a method in which a majority party can approve a package with a simple majority of 51 votes instead of 60 in the Senate.
Other Republicans have panned the measure.
"It's clear Democrats have no interest in approaching COVID relief in a timely and targeted fashion and are instead using the reconciliation process to jam through their liberal wish list agenda," House Minority Whip Rep. Steve Scalise (R-La.) said in an email to colleagues, calling on them to oppose the bill.
"Less than 1% of the COVID relief bill will actually go to vaccine development and distribution. When a top priority accounts for such a small part of the overall spending, it just shows how massive (and unnecessarily bloated) this spending bill is," Rep. Nicole Malliotakis (R-N.Y.) wrote in a tweet on Saturday.
If the measure isn't passed, federal unemployment benefits could end for millions of Americans who lost their jobs due to lockdown orders initiated by various state and local governments over the past year. The $300 per week federal unemployment supplement and a provision that expands eligibility are slated to expire on March 14.
Left-wing Democrats have touted the minimum wage increase as a critical boost to some hourly employees.
"Frankly, given the makeup of the Senate, this is our best opportunity and the right moment in the midst of this pandemic to give millions of workers a long-overdue raise," Rep. Pramila Jayapal (D-Wash.), chair of the Progressive Caucus, said on Feb. 18.